Things to consider when renting a small space for a party
In order to get the best results possible, you'll want to keep these questions in mind:
What type of space are you looking for?
Peerspace listings come in all shapes and sizes. Depending on the type of party you're throwing, you might need a private room at a restaurant, a secret backyard garden, or a small cabin in the woods. You can limit your search results to only ones that are really going to fit your party's vibe or theme by knowing ahead of time exactly what type of space is going to work best.
Don't know where to start? Use the "Browse Spaces" tab on the Peerspace homepage to get a sample of what's out there.
Where and when will your rental be?
It's best to have a solid idea of where you'll be throwing your party, and when, before starting your search. With Peerspace's interactive map tool, you can easily pinpoint the exact area that works best for your guests and only search for spaces there. Additionally, if you're sure of a particular date and time, you can filter your results to only find spaces that have availability—down to the hour.
Need any amenities?
Depending on the type of party you're throwing, you may need to have specific amenities, accommodations, or equipment that are included in your stay. Peerspace makes this easy by having each host provide a crystal clear explanation of what's available at their space, and what's not.
You can even filter your search results for specific amenities. So if you're throwing a karaoke party and need microphones, just type "microphones" into the keyword bar to only retrieve listings that have them available. If you don't see something you need, feel free to reach out to the host through the "Message the Host" button to get more info.
Next up, we'll break down the step-by-step process for using Peerspace to rent a small space for a party.
Using Peerspace to start your search for a small party space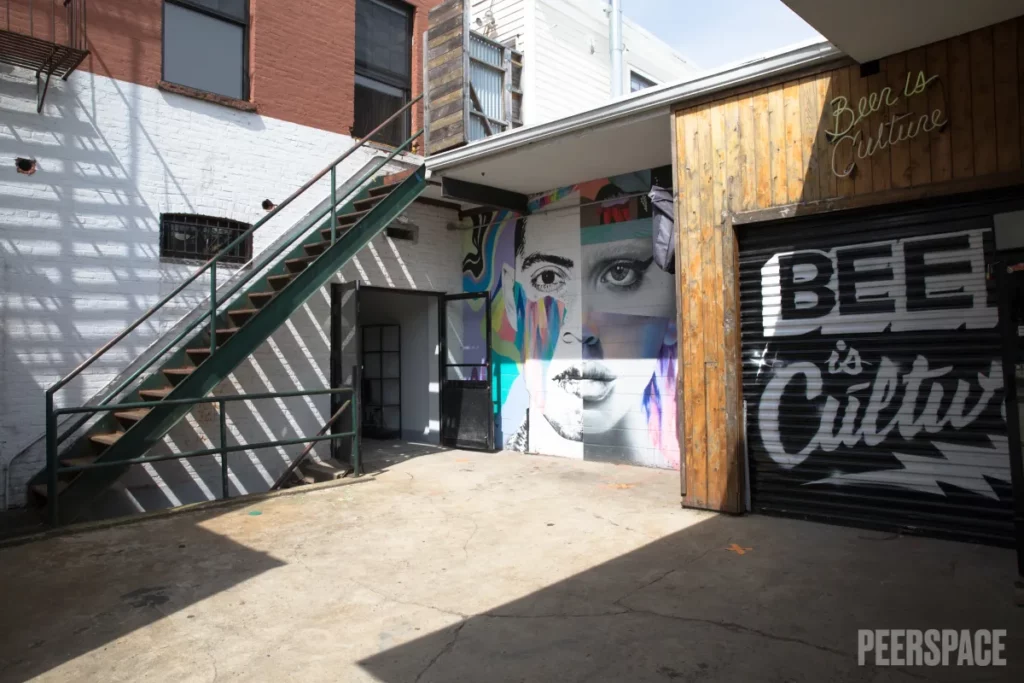 Peerspace boasts tens of thousands of listings all across the United States, Europe, and Australia. It is the world's most comprehensive platform for individuals and businesses looking for short-term rentals of all kinds. For party planners, there's no better place to find venue options for any kind of party you can imagine.
Kick off your search by visiting the Peerspace homepage. There, you'll begin by entering the type of activity you are planning into the search bar, followed by your location. If the specific time and date are crucial to your party, you should also include those in your search. Next, hit enter or click "Search" and you'll retrieve a list of all the possible venue options for that activity in your area.
Planning a birthday bash with a shoestring budget? Peerspace has you covered with our inexpensive birthday party ideas!