3. Open presents on camera
Everyone loves to see their recipient's reaction when they give a gift, so grant that little spark of happiness to your bridal shower guests, too. To eliminate the stress of guesswork on your guests' part, be sure to sign up with a registry well in advance of the shower. No matter what other style choices you make, this is one of our more universally useful virtual bridal shower ideas.
4. Host a yoga or meditation class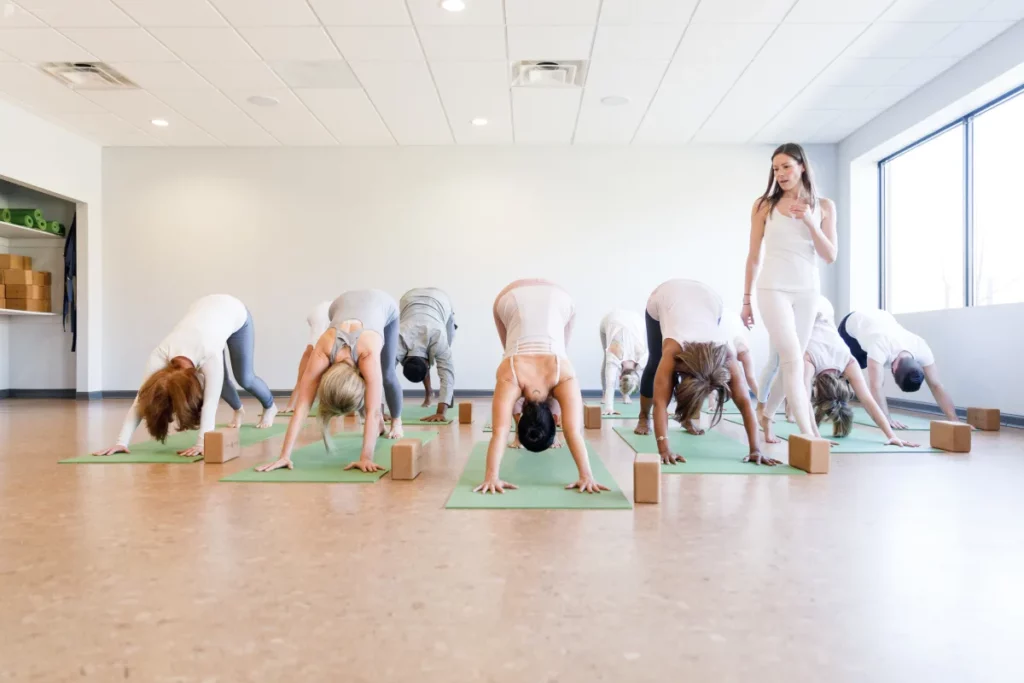 You have two options on this one. If you're already well-versed in deep breathing and warrior poses, you can go ahead and run this one yourself. Or, if you're not quite an expert yet, coordinate with a local studio or spa and see if they offer remote classes everyone in your party can log in to.
Either way, you can make this idea extra special by booking a well-equipped yoga studio as the backdrop. Peerspace offers you access to hundreds of such spaces in cities across the globe! You can even talk to the host about how they handle remote classes so all the guests can join no matter their location.
5. Send out party favors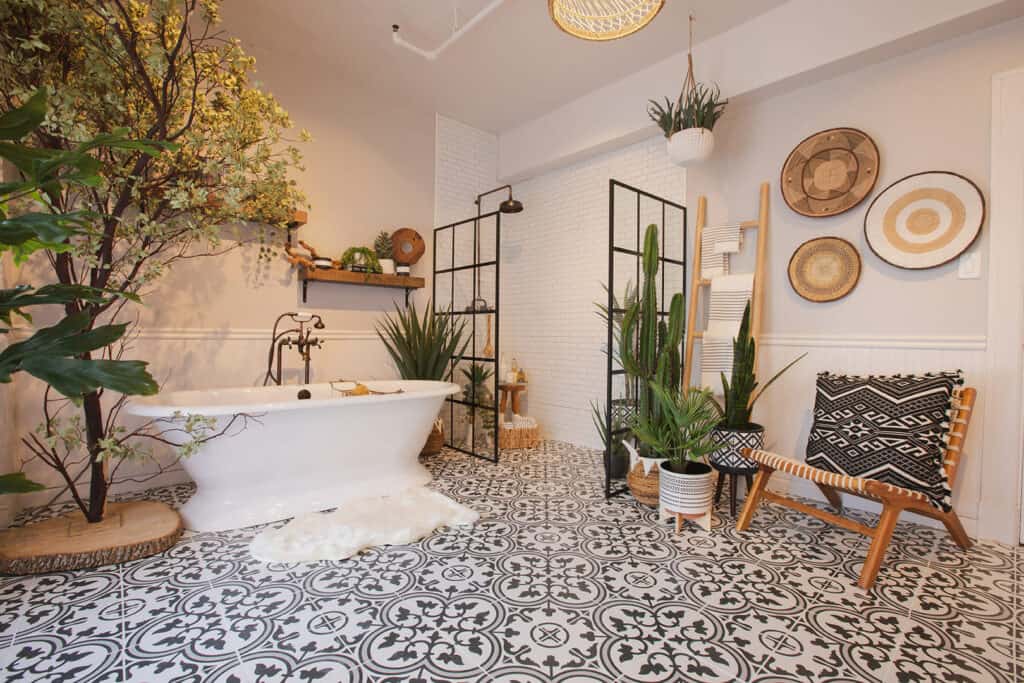 We all love a good swag bag. And just like the invitations, this is an opportunity to incorporate any theme you may have going on for the party. To keep costs in check, focus on small light things like luxury teas, specialty chocolates, plantable confetti, and mini bath bombs. They're all things that'll make your guests smile without running up your shipping tab through the roof.
6. Crowd-source a photo album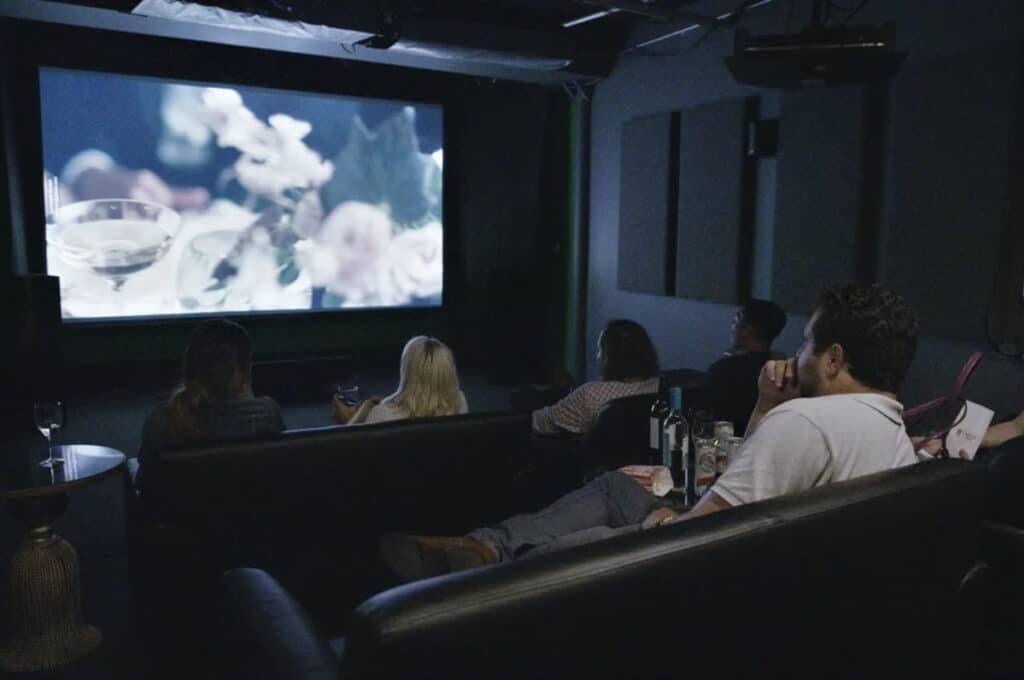 This works best if you're hosting a smaller shower with just your closest friends; that way, you know everyone will be able to participate. Have everyone send in their favorite photo or photos with you from previous parties, outings, and events well ahead of time. Using a free online collage service, assemble them into a digital photo album to share with the guests and her partner the day of. We love this so much because it's possibly one of our sweetest bridal shower ideas.
7. Toast with her favorite drink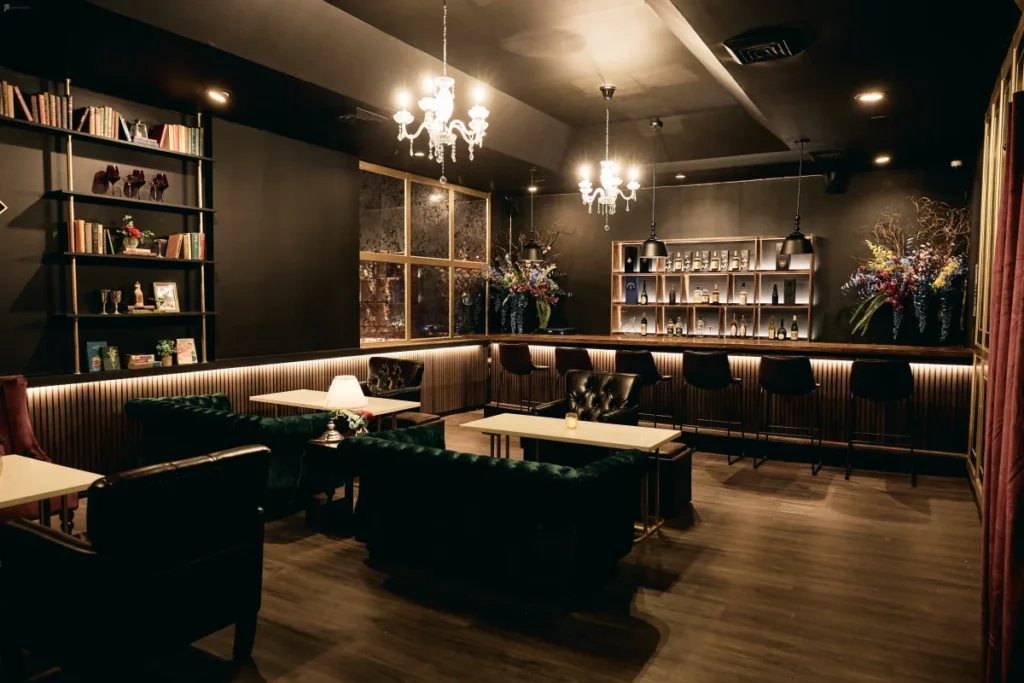 Maybe it's a simple margarita, or perhaps it's a specialty cocktail that only appears on speakeasy menus. Whatever her favorite drink is, share it with the guests who have RSVP'd so they can make it at home to surprise her during the toast at the shower. Just be sure to get it to them with enough time to make any necessary shopping trip.
For the bride herself, consider booking her time at this luxurious speakeasy lounge in Manhattan's Midtown East neighborhood. Talk to the host about possibly whipping up her favorite drink but with a signature bridal party twist, just for her!
8. Play the nearly-wed game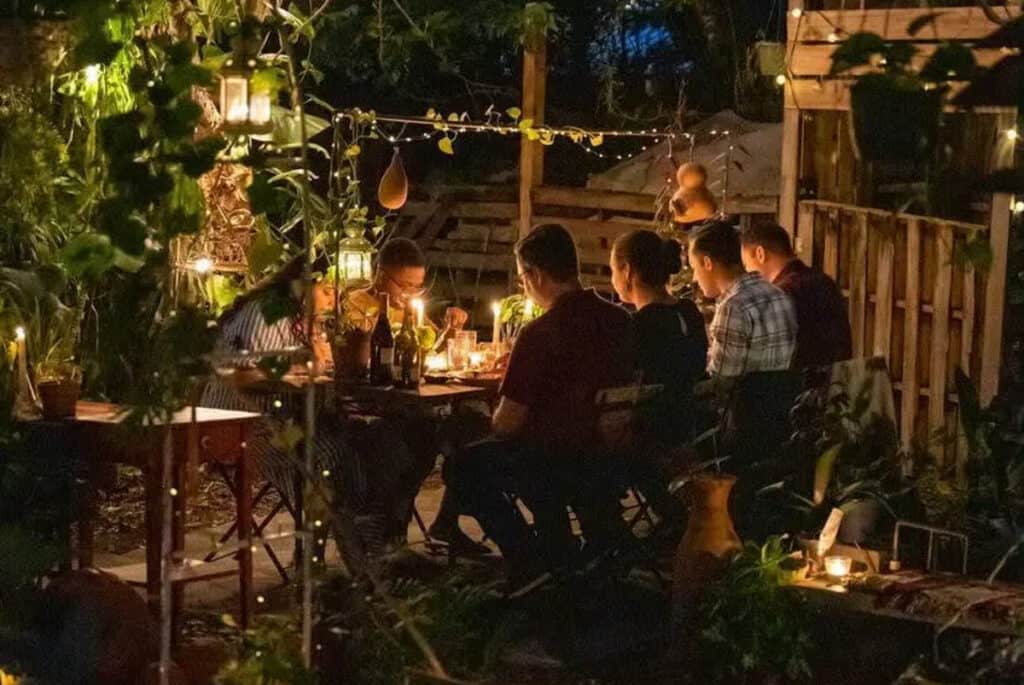 This is a play on the classic game show The Newlywed Game, in which recently married couples answer questions about their relationship. In the nearly-wed game, however, you play just before the big day. This game requires bringing in the spouse-to-be. Crowd-source the questions from guests to really try to stump the spouse-to-be, then sit back and watch the two breeze through—or maybe struggle on by.
Get her virtual event venue spiffed up in time for the shower by using our beautiful wedding shower decoration ideas!