Throwing a children's birthday party can be a lot of fun, but it requires careful planning to ensure everyone has a great time. We all know how rowdy kids can get, especially in a large group surrounded by their friends when candy and dessert are involved. Children's parties can get out of hand easily. Here are some tips to help you organize a successful and enjoyable children's birthday party.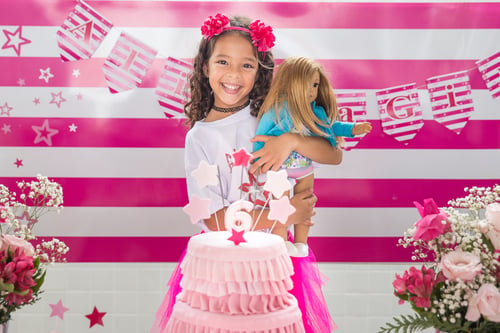 Party Date and Time
Try to pick a date and time that works for both the birthday child and the guests. Weekends are usually ideal. Be considerate of party timing; if the party is during typical meal times, food must be offered. I always try to keep the parties between 10 AM and 4 PM. That way, the parents can still enjoy their weekends. 
Birthday Party Invitations
Design invitations that match the theme. Include all the necessary party information: date, time, location, parking, RSVP details, and any special instructions for the parents, like packing extra clothes if crafts are involved or towels and bathing suits if water is involved. Send out invitations four to six weeks before the party so parents can plan around other activities on their schedules. 
Birthday Theme
The Birthday theme sets the tone for the whole party, from which venue you select, what activities the kids will enjoy, to the party favors they take home at the end of the party. Ask your littles what theme they want a few months before the party since they will undoubtedly change their minds a few times before they settle on the perfect theme. Pinterest is a great spot to browse theme ideas. My kids have enjoyed Harry Potter, Dinosaurs, Apple Picking, and Halloween-themed birthday parties over the years. 
Birthday Games and Activities
Kids can get rambunctious if they are not being constantly entertained. Prevent boredom and potential tantrums by having plenty of games and activities to keep them busy. Games are a great way to keep the kids busy and allow the parents to mingle and relax. Some interactive games that don't require any additional purchases are Limbo, Musical Chairs, and Simon Says. Races and competitions are another great way to keep the kids busy and happy. Some simple races are an egg race, sack race, wheelbarrow race, and dance competition. All of these games are sure to keep kids entertained and tantrum-free. In warmer weather, pool parties or water slides are the perfect activity to keep kids cool and happy for hours. Sledding, tubing, and hot cocoa for the snowy months.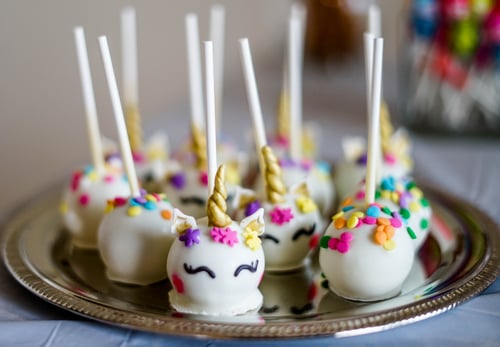 Party Food
We all know how picky little kids can be about food. With kids, food is best when simple. Play it safe and stick to traditional party food like hot dogs and hamburgers. What kid doesn't love a good barbecue? Kids can get rowdy and impatient if they have to sit down through a long meal. Set up a buffet table and let the kids come and eat as they please. This ensures that kids will be nice and full and is easy and a simple crowd-pleaser. 
Birthday Party Favors
Turn party favors into a fun craft for the kids. Set up a table with bags or boxes to decorate and plenty of craft supplies. This way, you save yourself time and let the kids have fun making crafts together. Once they have decorated their container, let them fill it with goodies such as candy, cake pops, and whatever little gifts you previously prepared. Dollar stores and Target Dollar Spot are great places to find inexpensive little gifts. The kids will be proud of their masterpiece and take it home with fun prizes!
Remember, the most important part is to create a fun and memorable experience for the birthday child and their friends. You can host a successful children's birthday party with careful planning and attention to detail; lots of activities and candy will keep everyone active and entertained.
Find the perfect spot to host your next birthday party with the help of EventUp, the leading venue marketplace. Find any type of venue to meet your pickets kids wants.