Chances are, you are an intelligent person who knows other intelligent people. Why not get these brilliant folks together and host a trivia night? If you're wondering how to host a trivia night, you've come to the right place. Sure, some bars and restaurants in your city probably already have such events, but it can be so much more fun when you have the creative license of a host.
The question is, how does one organize and host a trivia night? It's a relatively simple event to plan. You won't be burdened by having to figure out music and decorations, for example. All that's required is an exciting venue to spread out the gameplay, some interested guests, and maybe some snacks. Here is a selection of tips and tricks that can make trivia night enjoyable for all.
1. Secure a unique venue on Peerspace
There's a good chance that your residence isn't big enough to host a large gathering of eager trivia players. And even if it is, it's always fun to spice up the venue. Instead of hosting the event at home, rent a unique venue through Peerspace.
Peerspace is easy to use — all you do is perform a search for the type of venue you need for your get-together in the city you want to host it and scroll through thousands of spaces where you can bring the trivia night to life.
You can filter venue results based on venue type, price range, guest count, and more. And since all Peerspaces are owned by dedicated locals, you can count on your host to provide any assistance you may need. Reach out to them at any point leading up to or during your event with questions or requests and they'll be happy to help.
So what types of Peerspaces are ideal for trivia night?
Here are a few suggestions:
You get the idea! Peerspace offers you access to fun, hidden gem spaces in cities across the country and beyond.
And remember, when you book a Peerspace, you can talk to the venue's host about help arranging catering, equipment, furnishings, and anything else your trivia night party may need. That frees you up so you can focus on crafting those killer trivia questions!
2. Gather the guests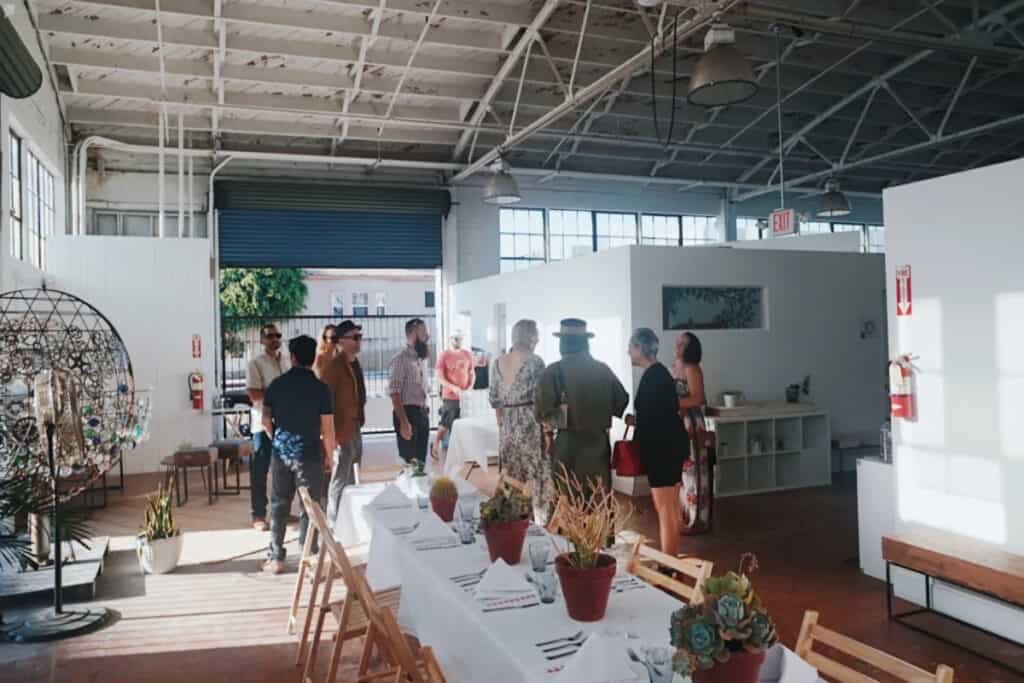 In an ideal world, the host knows a crew of folks who would be interested in a trivia night. Getting them to commit to attending is another story. Send out invites either via email or by using a group chat on some social platform or another. If you have everyone's number, back that up by creating a group text. Be sure to indicate that guests can bring others – assuming "the more, the merrier" is indeed the case – so that enough people show up ready to play.
The guest number will determine how much space, snacks, and even questions you'll need. So try to get as accurate of a headcount as possible beforehand. A good rule of thumb is to add 10-15 percent to the number of RSVPs to ensure enough chairs and food. And suppose there are more than, say, 20 guests. In that case, it's a good idea to have some audiovisual equipment on hand so everyone can hear the questions through speakers and see the visuals projected onto a wall or screen if you decide to incorporate them.
Again, in an ideal world, an even number of players will show up, so you can equally distribute the teams into two. Meanwhile, the trivia night host – i.e., you – can emcee the game and keep score. Remind invitees to start thinking of a team name, too.
Really want a setting that will impress your guests? Then check out how and where to rent a mansion for a day!