Have you ever wanted to host a pool party, but didn't have the pool or swim club membership to make it happen? With Peerspace, you can find the party spot of your wildest Labor Day party ideas, pool included!
On the Peerspace platform, local hosts in your city offer their spaces for rent by the hour, listing the available amenities. Prices vary from place to place, but options are available for even the most modest of budgets.
Indoor or outdoor, upscale or casual, any event is possible with Peerspace. Celebrate the last holiday of the summer with a spectacular party at a super-cool and well-equipped Peerspace venue. Along with these Labor Day party ideas, it will make it the best three-day weekend ever.
Yes, you can even rent a venue for a barbecue! On Peerspace, you can find gorgeous backyard patios for your Labor Day party. So if your yard is lacking in space, a backyard cookout is still possible.
Some venues offer catering, and many outdoor venues have grills, fire pits, and decks. Just check off the amenities you are looking for under the filters, and you'll have a list of perfect places to choose from in your area.
So what types of Peerspace venues are worthy of the ultimate Labor Day fete?
Here are some of our favorite ideas:
As you can see, there are countless Labor Day-worthy venues available across the country on Peerspace. Mixing it up with a new venue may seem like one of the most effortless Labor Day party ideas, but a change of scenery can make all the difference!
2. Host a barbecue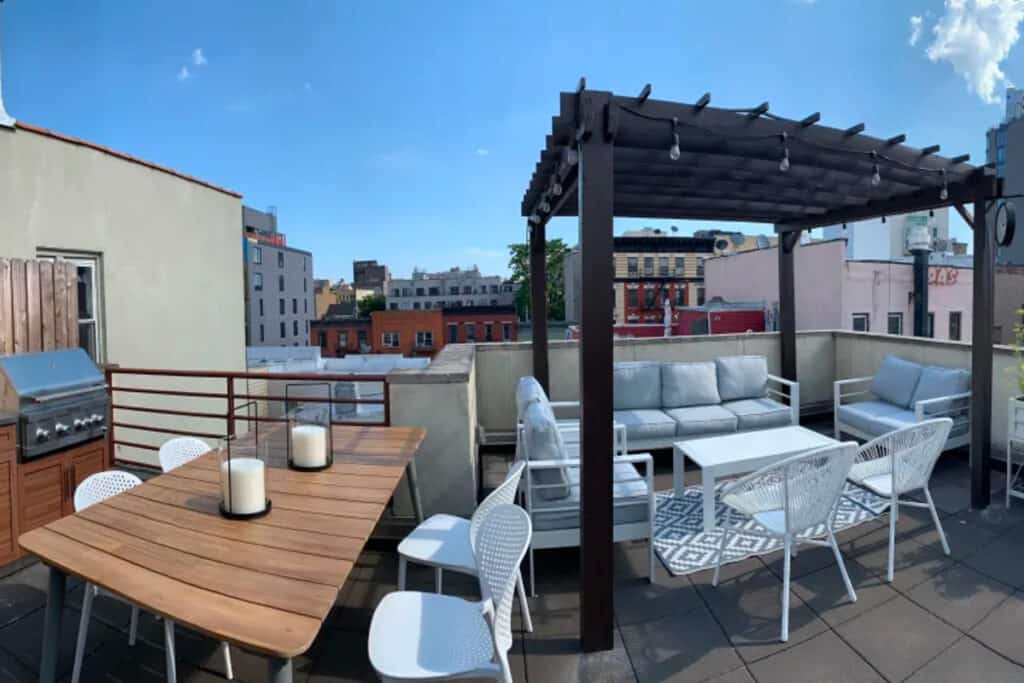 What's Labor Day without a barbecue? It may be the last one of the year, so make the most of it! And with the venues we've already mentioned and hundreds of more on Peerspace, you can easily book one that has all the space and grilling gear you could need.
To prepare, gather an assortment of meats to make kebabs or whatever you would like to serve, as well as veggies to grill for your vegetarian guests. Buy patriotic paper plates, cups, and napkins, and a mix of red, white, and blue utensils.
In addition to typical barbecue sides and appetizers like coleslaw, corn on the cob, potato salad, and cornbread, whip up patriotic side dishes like "American flag" fruit kebabs with strawberries, bananas, and blueberries for layered yogurt parfaits.
3. Set up a burger and hot dog bar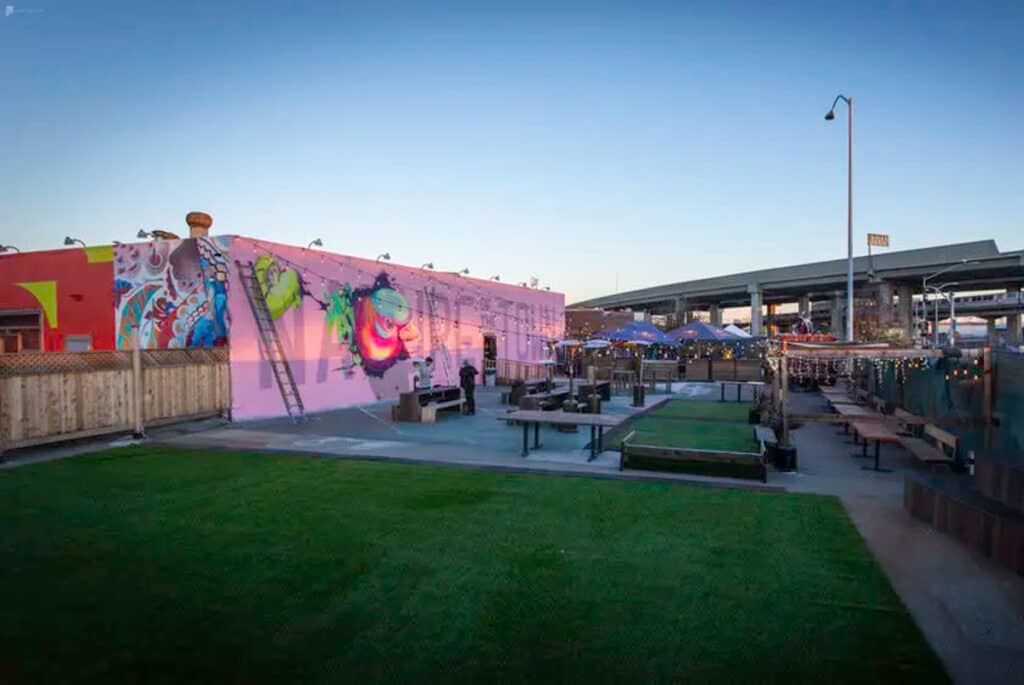 This idea is a spin on the classic barbecue. To host your very own burger and/or hot dog bar, set up a table with all of the usual fixings like ketchup, mayo, mustard, chili, cheese, bacon, veggies, relish, and jalapenos. Create an assembly line where guests can assemble sliders or full-sized burgers and hot dogs.
To accommodate vegetarian and vegan guests, consider serving veggie patties and soy hot dogs as well. If you are serving hot dogs, buy paper trays from Michael's craft stores or party stores for easy serving. 
Our guide on hosting a dinner party offers more valuable insights into how to easily feed a crowd. Check them out!