Emojis may seem like a 2010s phenomenon, but they've actually been around in Japan since 1997. Silly and simple, kids love 'em. And like anything loved by children, emojis have made their way to the world of birthday party themes, hence our emoji themed party ideas.
If they're among your little one's latest obsessions, chances are their friends are in on it too. So lean into their interests, even if it's a little obnoxious. It'll make for wonderfully dated photos in some future shoebox or photo album.
Here are 10 awesome emoji-themed party ideas your little one will love, accompanied by Peerspace venues that would make emoji party-perfect settings for your little one's themed gathering. What's Peerspace? Only the largest online marketplace for hourly venue rentals! With our platform, you can book a totally unique and well-equipped party venue in cities across the country and beyond.
Not looking forward to hosting a gaggle of little kids in your home? Worry not, because Peerspace has you covered. With spacious locations across North America, Peerspace offers homes and event venues available to rent by the hour for parties just like this one.
Some of our favorite options include:
This North Beach indoor/outdoor children's party space in San Francisco, CA (pictured above) with optional bounce house add-ons
This game room lounge in Brooklyn, NYC with a pool table, a ping pong table, a foosball table, shuffleboard, a dart board, and a speaker
This beautiful event space in Smyrna, GA that serves as a blank slate for emoji decor, with a kitchen, tables and chairs, and a speaker
You get the idea! Whether you want to host the party in a perfectly manicured backyard with a pool or in a cozy home with plenty of seating, there are great options for you. Check out even more outstanding birthday party venues here!
2. Load up on emoji decorations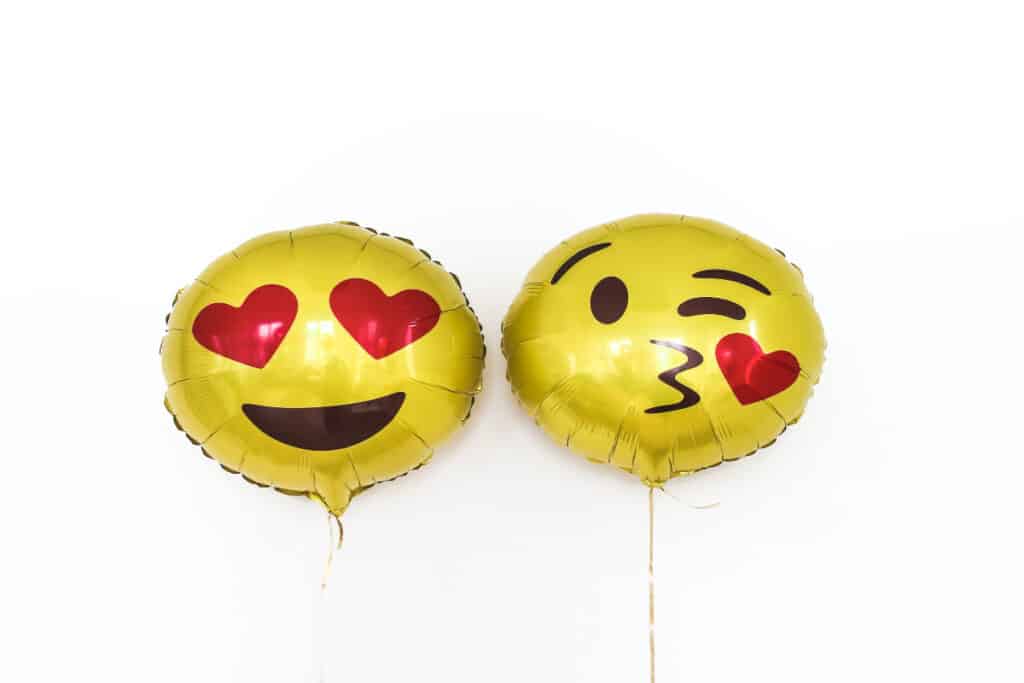 You can easily pick them up at party stores or online mega-retailers like Amazon. Balloons, noise-makers, stickers, banners, plates, napkins, the list goes on. They're fairly inexpensive, so you can go all out and plaster the house. For even greater cost-savings, if you have an efficient printer, you can make many decorations at home like those found here. Just be ready for a lot of yellow.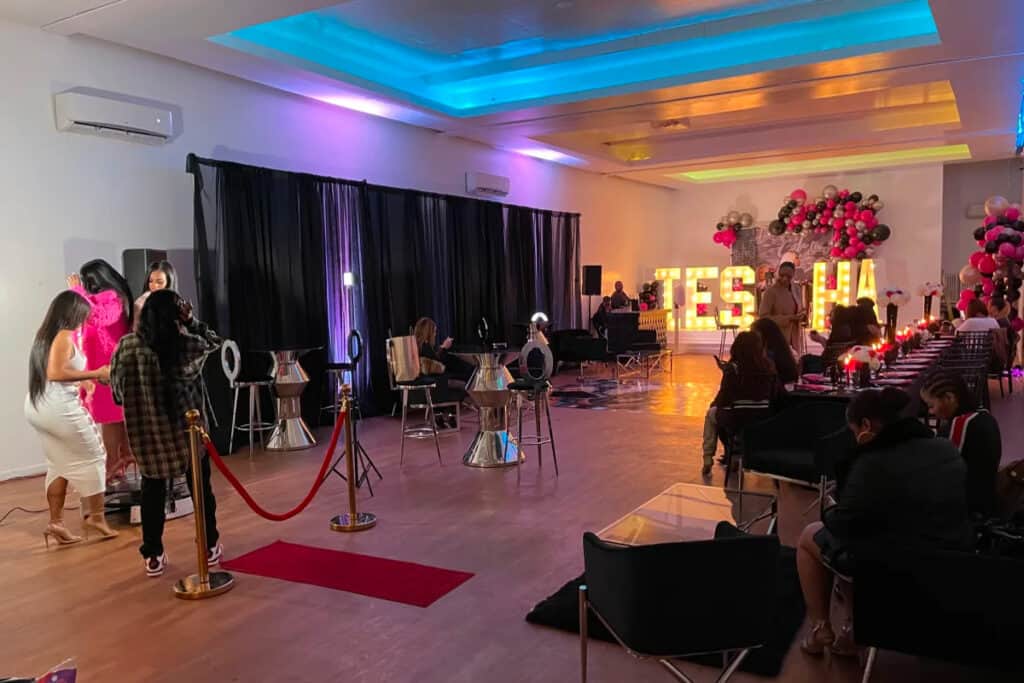 Hedbanz, for anyone unfamiliar, is a straightforward party game where one person puts on a headband with a card on it, and the other players have to help the person guess what's on the card. In the emoji variation, simply replace the cards with printouts of emojis. The faces are the easiest, so be sure to mix in some oddballs like the Easter Island head or the floppy disk to keep things challenging.
Want to take advantage of the beautiful weather? Then check out these fun-filled pool party ideas for kids to add an outdoor element to your emoji party!