3. Set up a photo booth
Rent a photo booth to create lasting memories at your party. Gather some props like foil balloons, hearts, silly hats, a Cupid's bow, and flowers, then grab a Polaroid for instant printing. For a cheap, do-it-yourself option, set up some PVC pipes and pink or red fabric for a cool backdrop.
You can also opt to book a Peerspace photoshoot location that already has photobooth, backdrops, and props for your use! If you are feeling silly, cut out your guests' celebrity crush's faces and put them on Popsicle sticks so everyone can take a photo with their dream Valentine.
One cute venue suggestion is this selfie studio with multiple themed sets in Milford, OH. It boasts several different photoshoot sets complete with colorful backdrops and props to play with.
These romantic Valentine's Day photo ideas will help get this party idea started!
4. Create sweets for a dessert table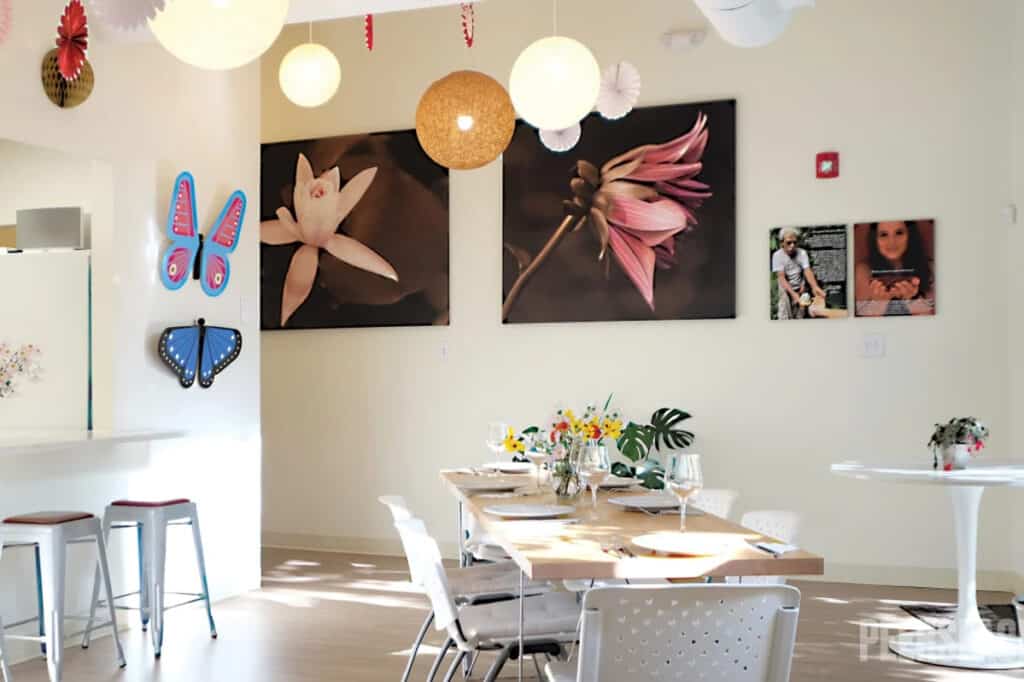 Create a sweet setup for your gal pals by going all out with a dessert table! Include classic Valentine's Day treats like Hershey's Kisses roses and chocolate-covered strawberries. Fondue, red velvet Bundtinis, whoopie pies, cupcakes, macarons, and custom fortune cookie valentines are also perfect for the occasion. For the ultimate Galentine's Day treat, celebrate badass women and show off your baking skills with these cookies.
Once you have selected your sweets, complete the look with cute paper plates from the party store, a pink or red tablecloth, a garland or banner with hearts, and cake stands. The dollar spot at Target is also an excellent place for bargain finds for a festive tablescape. For more inspiration for displaying your sweets, check out this blog.
Rather leave the sweets and decor to the professionals? Then consider booking this modern chocolate lab in Charlotte, NC. Host your Valentine's Day party here and you and your guests can enjoy a handmade chocolate truffle cooking tutorial! Yum!
5. Give back to the community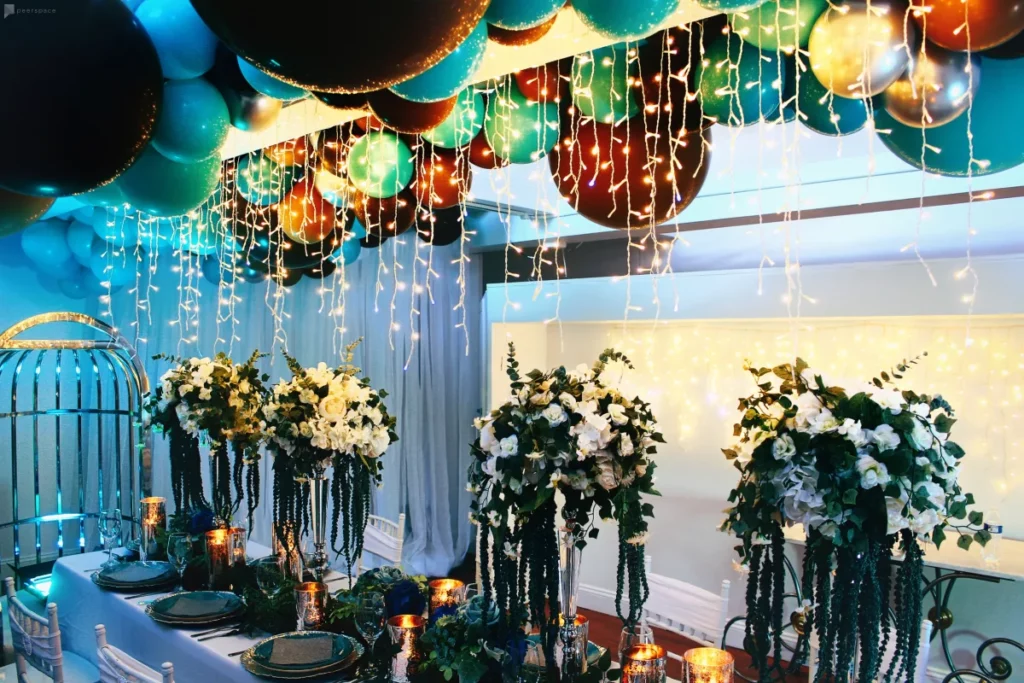 Spread the love at your Valentine's Day party by turning it into a charitable event. Together, you and your guests can create care packages for homeless shelters, animal shelters, or school children in need. Or, you can take a group "field trip" to a local organization to volunteer your time before going back to your party venue for snacks.
6. Write some old-fashioned valentines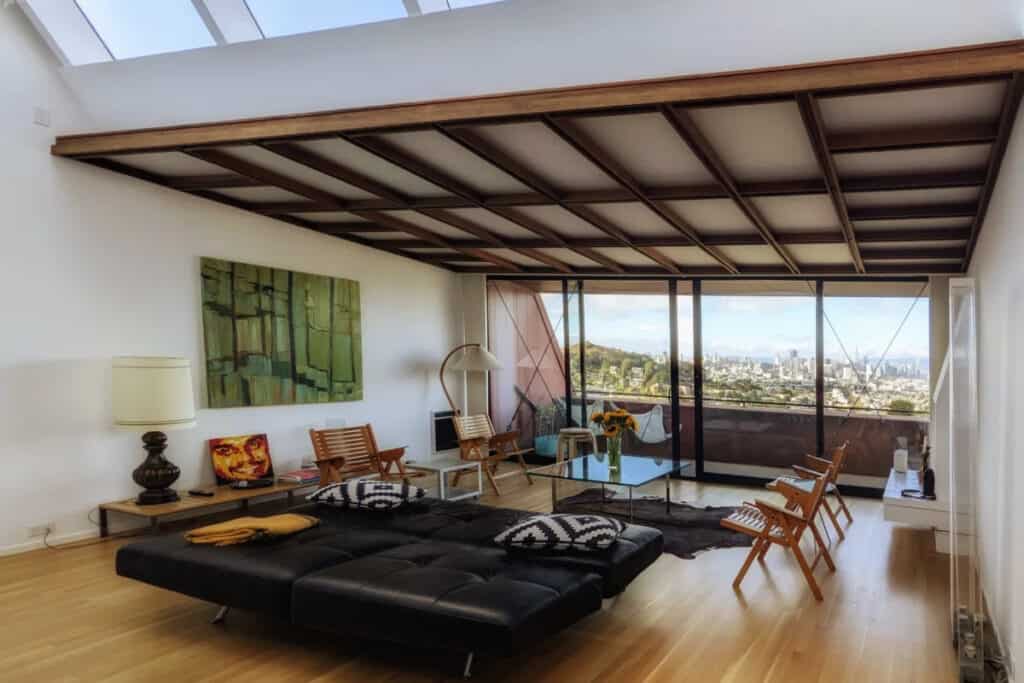 This is one of those old-school Valentine's Day party ideas that never goes out of style. You can buy boxes of paper Valentine's Day cards or create your own handmade ones with cardstock, gel pens, markers, stickers, and other paper decorations. String some white paper bags with the guests' names on them on some red or pink yarn with clothespins, then have everyone "deliver" the valentines to the bags.
7. Craft cocktails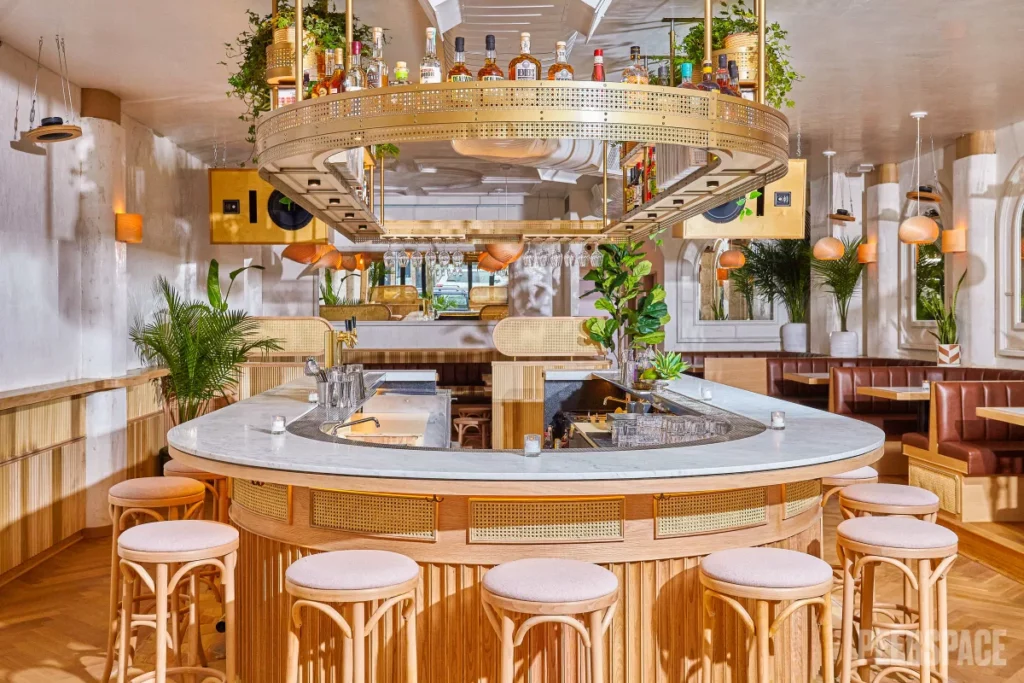 Sip on some "love potions." Serve some pretty-in-pink drinks — think strawberry flavors, as well as drinks with grenadine, cranberry juice, and grapefruit juice as mixers. Include rose cocktail recipes, too. Use festive glasses or cups, cute Valentine's napkins, paper straws, and flowers as garnishes for Insta-worthy libations. Also, consider offering nonalcoholic options like Shirley Temples, Cherry Coke, and strawberry lemonade.
Want to book a gorgeous bar to enjoy Valentine's Day party ideas like this? Then check out this adorable horseshoe bar with bohemian decor in Brooklyn, NYC. A Peerspace reviewer referred to it as a: "Beautiful bar! Tarek was great at communicating with us and making sure everything went smoothly".
Talk to the host about your mission to craft tasty "love potions" and they'll be happy to help create your vision!