Is someone near and dear to you getting married and you need a few wedding shower decorations ideas? Since you know the couple so well, there's a strong chance that the joyful responsibility of throwing the wedding shower could fall on you. You're familiar with the couple's personal style, after all, so you won't be reaching too far for ideas. That said, you might need some inspiration. That's what we're here for! Here are 12 beautiful wedding shower decorations ideas that you might not have thought about.
If you need a place to throw the shower, then check out Peerspace. Peerspace is the world's largest online site for hourly venue rentals. There are thousands of Peerspace rentals in hundreds of cities, allowing you the opportunity to meet up and enjoy one another's company in a creative new environment. Scroll through high-quality photos of each space and communicate directly with the venue's host prior to booking your spot for a dream wedding shower.
1. Go natural with a woodland theme
The nature-loving couple will adore a shower decorated in a naturalistic or woodland style. Think mossy green and teal painted pinecones for centerpieces, woodland animal- and bird-shaped cookies, and DIY felt decorations. Woodland-themed wedding shower decorations convert to great guest gift ideas, too. Decorate tables with – and then give away – live ferns alternating with seasonal herbs and florals like sunflowers, daisies, or wildflowers.
Need a venue to host the party? You could rent this luxury forest event barn to host the shower in the Catskills. It's a gorgeous woodland retreat complete with an event team to make the wedding shower look amazing and run smoothly.
2. Help the bride blush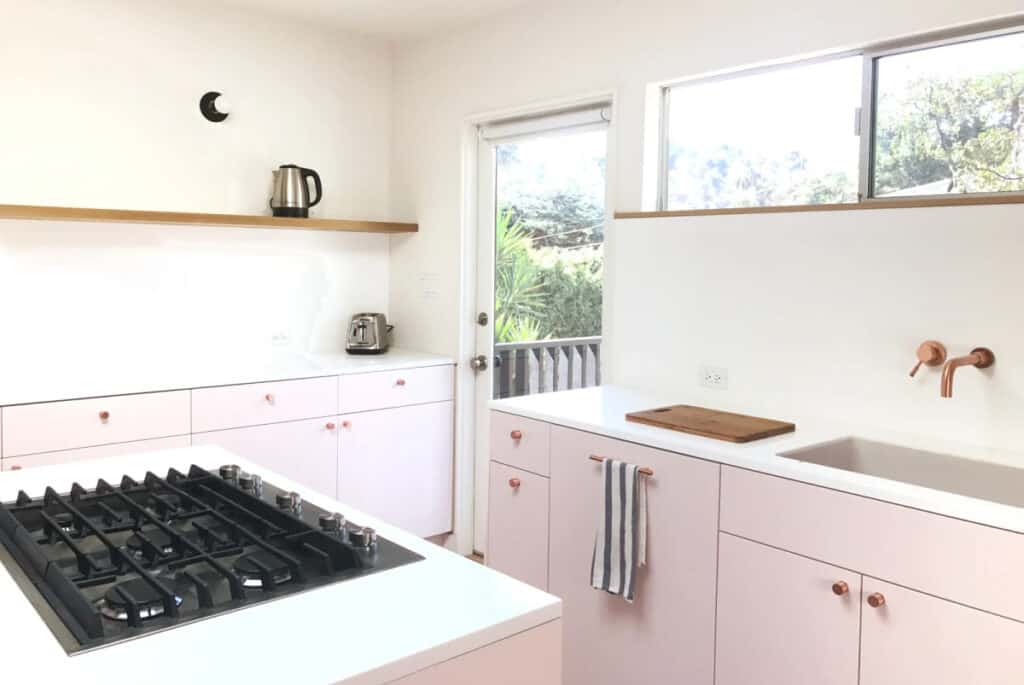 Decorating wedding showers in shades of blush is a classic style choice, and the combination of blush and gold is a top trend. This effect is great for a champagne brunch or an elegant dinner. Bring the sparkle with crystal or take the shower in a vintage direction with lace and velvet elements.
Go wild with luxurious, elegant flowers like peonies or roses. Blush-themed shower swag can be entertainment-oriented, such as glassware, shelving for bottles and glasses, charcuterie boards, or bling for stemware.
If you're in Los Angeles and looking for a venue to match this theme, then consider this Blush House in Silver Lake. It's a blush-toned home with rose gold fixtures, plenty of sunlight, and a cute outdoor deck. It's even been featured in the New York Times!
And check out this helpful Peersapce review from a past renter: "Great space with beautiful natural light. Very clean and an easy entry and exit process!"
3. Quaint tea party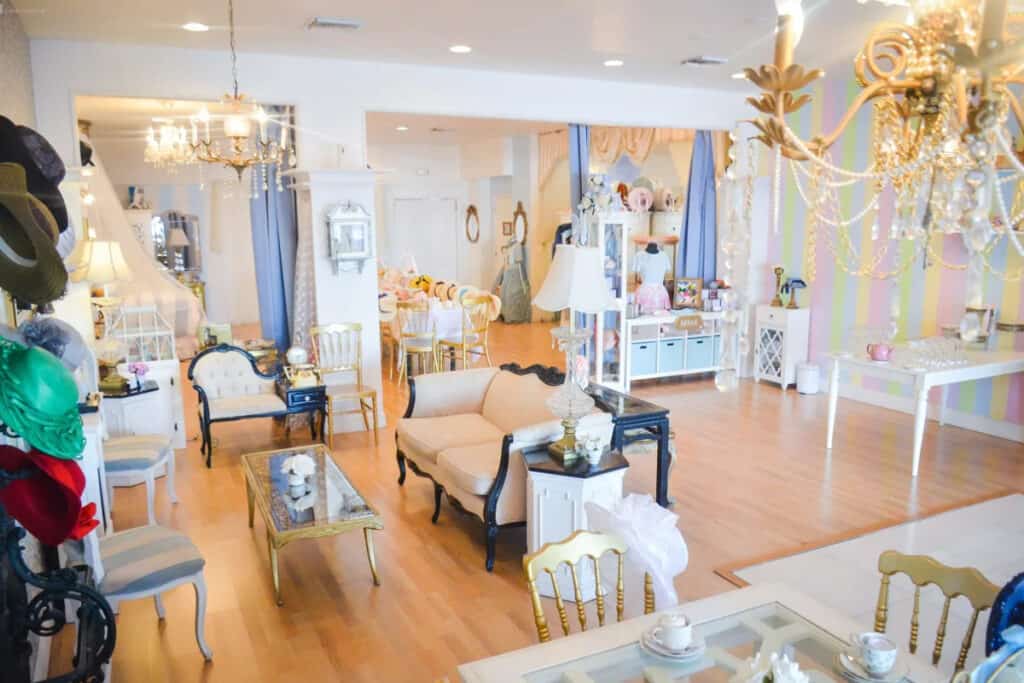 Gift the guest of honor with a matching tea set and tableware, and set a decorative wedding shower table along a tea theme. A cupcake table can be really cute. Accompany the elegant setting with delicate florals like spray roses and baby's breath, or herbs for tea like lavender, mint, and lemon verbena.
A perfect setting for this type of shower is a historic Victorian with antique furniture or a specialty tearoom like this adorable dollhouse tea room in Miami, FL. It seats 60 guests and is stocked with a kitchenette and gorgeous antiques.
A champagne fountain would go incredibly well with this wedding shower theme. Peerspace listings include available amenities, but if you should want something that isn't offered, simply reach out and ask the venue's dedicated host. They can likely connect you to trusted local vendors who can bring everything from catering to audiovisual gear straight to your venue.
Learn more about what's like an Airbnb for bridal showers and other special events here!