If you've been waiting for the right moment to make a splash this season, there's no better opportunity than a pool party! And picking the right venue is just as important as choosing the right swimsuit.
Before you host your epic poolside bash, check out these tips to ensure your guests have the best time possible. From Fourth of July BBQ parties to evening birthday swims, you'll want to dive into these pointers before sending out the invites.
Opt for a Food-Friendly Pool Spot
Many pool locations are super strict about bringing in outside food, but if your event runs over two hours, people will probably get hungry. Ask about catering and approved vendors to see what snacks or beverages will be allowed. Have them clarify where food is permitted on the property and what the process is for waste disposal or recycling. Eating in the water will likely be a no-no, but the right locale will let guests eat in approved areas away from the water. 
When setting up snack stations and sending out invites, clearly communicate to guests where food is allowed. If younger guests are in attendance, it may make it easier to have the dining portion at a time after the swimming, clearly separated by scheduling or a partitioned-off room. Find out if an additional deposit is required for food-friendly events, and get the scoop on whether glass bottles or beverage container restrictions will be in place.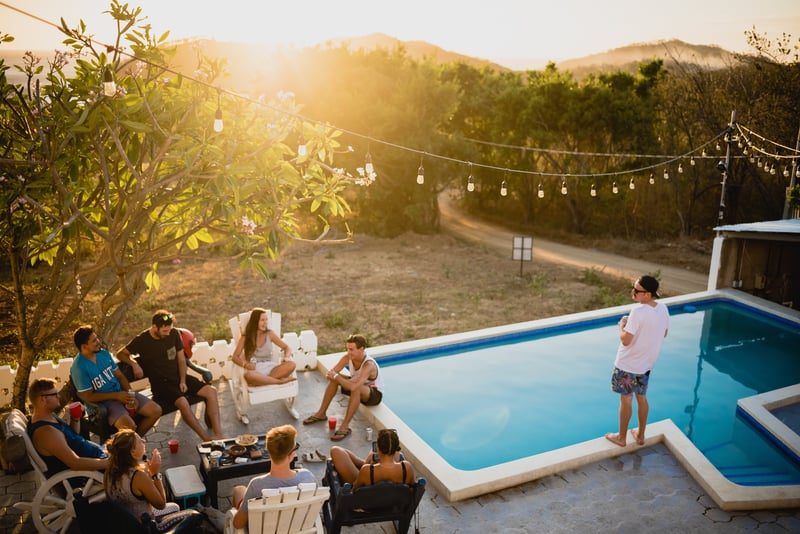 Check Pool Health and Safety Records
Pools can be an amazing feature of your event, provided they are kept in tip-top shape. Any venue with swim facilities should be able to provide their license for their pools, maintenance records, and their schedule for keeping things clean. Avoid venues that have a bad history with the state health department or a noticeable lack of maintenance. While an occasional slip in maintaining chemicals is understandable, any place with a bad reputation for guest wellbeing should be skipped. You want your party to be about fun – not safety concerns. 
Pick the Right Venue Amenities
Swimming as an adult is much different than when we were kids, and many guests will appreciate having access to quality showering facilities, secure storage lockers, and comfy chairs. Check for venues that have had a recent upgrade or that market themselves as luxury locations. While these words don't guarantee satisfaction, they do convey that the venue is working hard to earn a name as a high-end facility. 
They may also be more likely to bring in additional perks if requested. Extra items like sunscreen, towels, shades, hats, or even flip-flops and protective clothing might be made available if you ask. If not, see how you can add those items to the budget and have them accessible to guests who need them.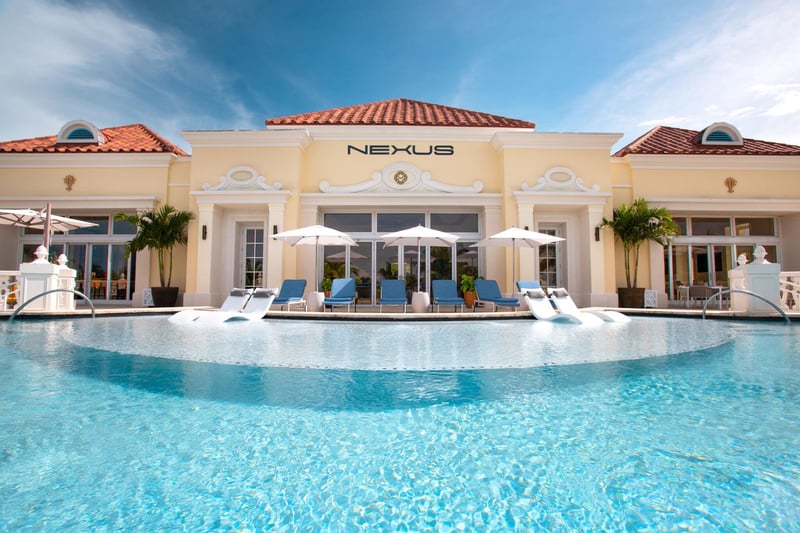 Make it OK to Stay Dry
Not everyone likes to swim. Embrace the fact that you'll have some bystanders and give them a place to mingle, relax, and have fun from the sidelines. Look for ample shade for those outside of the water to stay comfy. Consider a place with games or TV screens, music, and, of course – food. While water may be the main feature of your party, go the extra mile to pick a venue that makes everyone feel welcome. 
Practice Pool Pest Control 
This is something that often escapes a party planner's must-have list, but if you overlook it, bad things can happen. Unless you want flies on the fruit and mosquitoes harassing the guests, get an idea of the measures a venue will take to keep bugs and other pests away from your party. While no outdoor event will be perfect, a recent pest treatment application should be documented. And see if indoor facilities can be used if in an area where pest control isn't an option.
Pool Service with a Smile
It's easy to get the impression that pool festivities are mostly DIY events. In reality, you can have as much help with your planning and day-of activities as you wish. Many hotels and resorts give the same level of service to those renting the pool facilities as they do to their other guests. Hotels and resorts are especially good about extending their world-class service to guests renting party rooms and pools.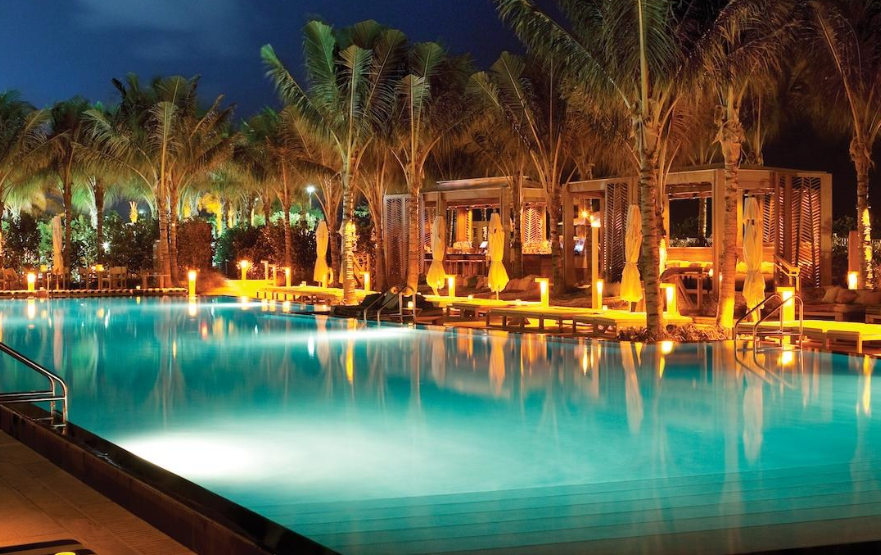 No Party is Complete Without Decorations, Even a Pool Party 
Pool parties are meant to be festive. That includes your choice of venue-approved décor. Get an idea of the rules and regulations for adding your own personality before you book. While balloons and streamers will probably fly away, ask about tabletop decorations and pool float rules. A pool filled with bright pink flamingo floats is sure to put a smile on all of your guests. How you personalize your event may depend on what the facilities' policies dictate. If you're allowed to amend the decor, find out how far in advance you can show up to create the perfect atmosphere.
Pool Parties All Year
While summer is the time most people opt for pool parties, today's indoor water features make it a possibility year-round. You also have the option of traveling to somewhere warm to get some splashing in for an off-season price. Whether you're holding an intimate soiree or throwing the pool party of the decade with dozens of guests, following these tips ensures a good time for everyone at your event. Find your pool venue on EventUp to reserve a pool for the coolest party of the summer.