Types of houses on Peerspace
What kinds of houses can you rent on Peerspace? Pretty much anything you can think of: from mansions and villas to hip lofts and bungalows, you'll find homes of all shapes and sizes.
And remember, LA's architectural styles are incredibly diverse, encompassing the Spanish-style homes of Los Feliz to the Craftsman houses of West Adams. So while a Beverly Hills mansion may be the first to catch your eye, some of the lower-key (and more affordable) homes can be just as memorable, too.
Here are just a few of our favorite LA locations:
We don't want to go overboard, so we'll stop there! But just remember, there are hundreds of spaces to choose from. We haven't even mentioned some of the hidden gems in Joshua Tree and other parts of California. When you want to rent a house for a day in Los Angeles, the best way to find your dream location is to start your own search!
Need a space for you and your coworkers? Then don't forget to also check out our 13 cool team building activities in Los Angeles!
How much does it cost?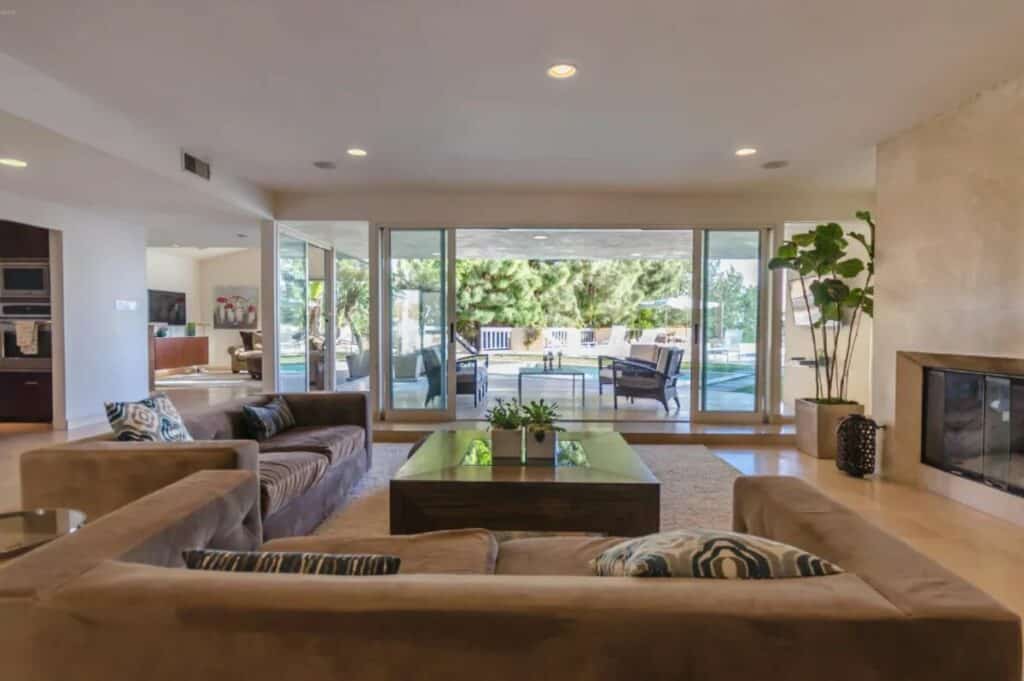 Now that you're excited about the possibilities, how much will renting a house for the day cost? It may be more affordable than you think since Peerspace venues are available to rent by the hour. Therefore, the total cost will come down to how much time you spend at the location.
Let's look at a few of our above-mentioned spaces for more details.
Medieval castle
As for the houses on our list, we'll pick a few and examine their pricing details to give you a better picture of what to expect. The most expensive option is the majestic Medieval castle. In fact, it costs $799 per hour and has a three-hour minimum rental period. It's crucial to note that this is a castle, after all!
And as such, it has space for 200 revelers, a dungeon, a moat, Medieval knights, ballrooms, Jacuzzis, and so much more. It's a one-of-a-kind venue, so a higher price is expected.
A producer who booked this castle for a film shoot shared the following Peerspace review. "Awesome location with crazy views– easy to work with and was able to accommodate all our production needs. Thank you!"
Topanga mountainside home
The peak of Topanga home is $550 per hour with a six-hour minimum. While that seems like a lot, if peace and tranquility are what you're after, this home has it immeasurably! The host even describes the home as a sanctuary with a Tibetan prayer vibe.
Outside, it offers panoramic views of the Santa Monica mountains and private access to hiking trails. You can also make use of the outdoor dining space and a vintage Airstream trailer.
But that's only the beginning, as a Peerspace reviewer shares: "Beautiful property with endless opportunities of places to shoot! Truly stunning! The owner Melissa Along with the property manager Marina were so helpful and easy to communicate with throughout the process from booking to end of shoot day. Would love to book again!"
Malibu Road ocean-view deck
The Malibu Road deck comes in at $500 per hour with a four-hour minimum.
Keep in mind that this rental is for the exterior deck only. The house itself, complete with a kitchen, bedrooms, bathrooms, and living areas, must be booked through the host separately. But if you just need a spacious outdoor venue for a movie shoot or event, this could be the perfect spot for you! It's 800 square feet and provides enough space for 25 guests. You can also make use of the designer teak furnishings and the direct beach access, which is just 50 feet away.
1920s Beverly Hills home
If you're looking for a bright, airy home steeped in classic Hollywood elegance, then you need to check out this 1920s Spanish home in Beverly Hills. It costs $400 per hour and has a three-hour rental minimum. The home features a stylish living room, dining rooms, and a wood-burning fireplace. Plus, there's an outdoor terrace surrounded by gardens and woods.
And check out this review from a Peerspace user who offers some insights on how hosting an event here may fare: "Nandu's house is absolutely beautiful. So much character. It worked wonderfully for our sit down interview. Great light and no sound issues at all. Nandu is the perfect host! Great communication, absolutely lovely and very helpful – she even left out some brownies and cookies for us, which went down very well with the crew. Would definitely book again and recommend to anyone!"
Los Feliz event house
And finally, we have the cozy hillside event house in Los Feliz which costs $80 per hour with a four-hour minimum. It boasts a California-chic aesthetic and offers a 180-degree view of the hills and the Sunset Strip below.
Plus, you can use the entire multi-level home itself. It is ideal for an intimate party or an indie production, with day and nighttime views that are stunning.
A Peerspace reveiwer who booked a birthday party here shares: "The view amazing, the place is beautiful, and I couldn't have asked for a better host than Ofer. I would absolutely book again."
Discover the most unique event venues in Los Angeles here!
Rent a house for a day in Los Angeles with Peerspace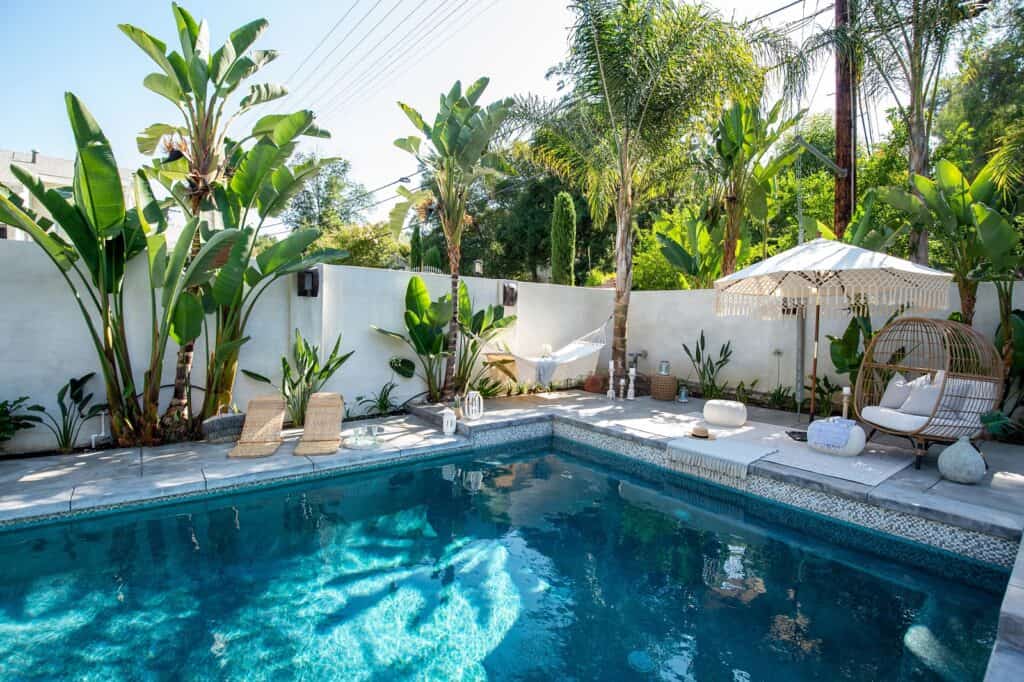 As you can see, there are tons of options when you rent a house for a day in Los Angeles on Peerspace. And as there are different types of unique spaces, so there are unique prices!
If you're planning an all-day event with a lot of people, expect to pay more. But if you just need to snap a few pictures for your Instagram feed, then you may only need to rent it for one or two hours. Plus, you can also check with your host to see if they have a minimum rental or all-day discount.
Remember, you can filter results by price to find a location that matches your budget. We hope you'll rely on Peerspace to book a venue for your event or production. Once you see how easy the process is and how incredible the result is, we're sure Peerspace will become your go-to venue rental service!