We chatted with Kevin Luther from Lucid Winery, located in Sacramento, California to learn more about their wines and events program.
What is your name and title?
Kevin Luther, Owner & Winemaker
Venue Name & Location
Lucid Winery, Sacramento, California
What is the best part of your job?
I get to turn the fruit of the earth into alcohol through my craft of magical alchemy, which gets people tipsy, building community and memories; what's not to love?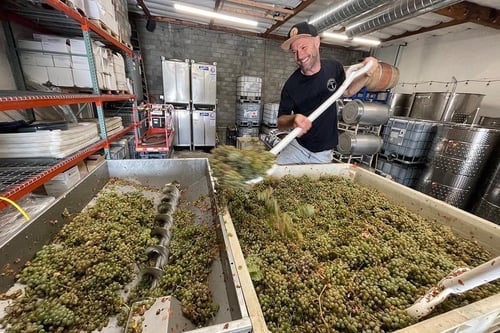 Tell me about your venue – the story behind it, the menu, the location, the decor.
Lucid Winery started as a dream to create a winery reflecting what I love in the world: nature, community, built through the sharing of wine and food. From day one, we have donated to charities for every bottle sold, used only organically grown grapes, and worked within our Sacramento community for the art, music, plants, and books that adorn our space.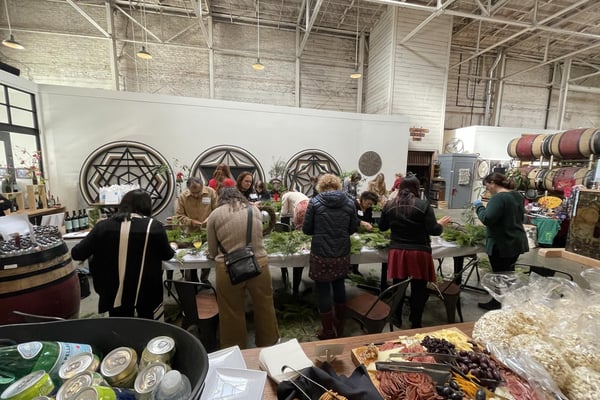 What types of events are commonly held at your venue, and why is your space perfect for these types of events?
We host a range of events, from weddings, anniversaries, birthday parties, corporate events, government events, and nonprofit events at our space. With 4,000 square feet, 117 plants, and 8,000 books in a historic building with natural sky lighting and brick walls, our space is perhaps the most beautiful and classy in Sacramento.
What makes your venue special or unique?
Our mix of class, patina, and a laid-back vibe make for a perfect event space.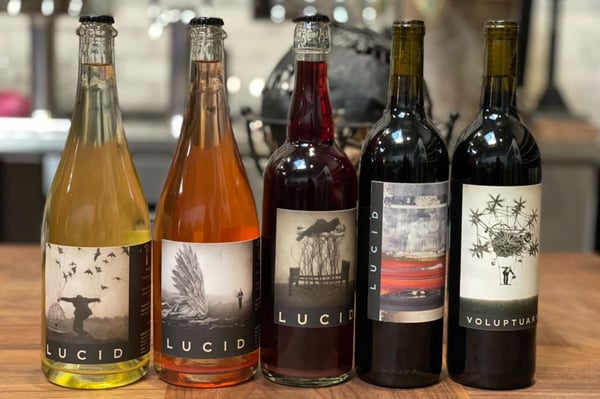 How long have you been using EventUp & How has EventUp improved your job and events at your venue?
We have been with EventUp for less than one year, and our event inquiry rates have definitely jumped up!
Tell me something about your venue that I would only know if I visited in person.
You will feel like you are in a European courtyard, classy yet relaxed.
What event trends are you seeing this year that you love? And what event trend do you wish would go away?
We are loving the re-emergence of events in general; we are hosting nearly twice the events at our venue as folks are emerging from hibernation and discovering our beautiful space.
"Come on in. You live here too. We are all about community and creating a welcoming space for everyone, full of good drinks, good music, art, books, plants, and great people." . Jerome Luther, Bar Manager.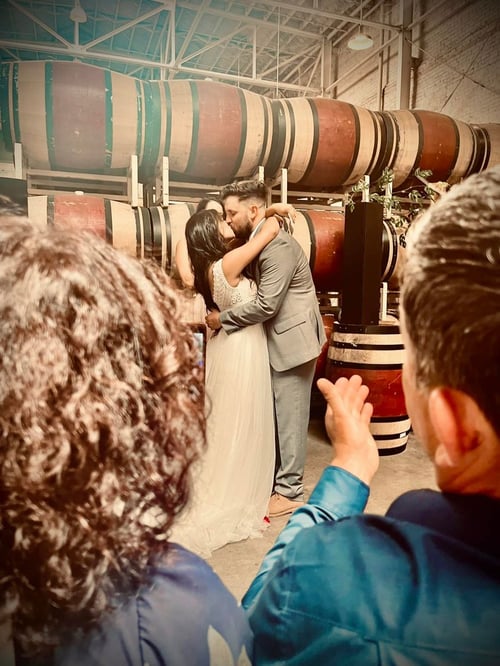 What was your favorite event to execute and why?
The wedding and the gender reveal, because they secret shopped us for months beforehand, testing their way through the wines and non-alcoholic drinks because she was pregnant, and not only did they have their wedding here, but we got to do the glitter cannon gender reveal, and they are still some of our favorite and most regular customers, we are now home to them.
What would you say to someone considering EventUp to help them connect with new leads and grow their events business?
Take care of your customers, provide an amazing experience, and make them feel at home and cared for; the rest will take care of itself.
Anything else you want to add?
Come on by!