Mana Wynwood's versatile spaces, prime location, and dedicated team ensure your event leaves a lasting impression.
Welcome to Mana Wynwood, the ultimate destination for unforgettable events in Miami's vibrant Arts and Entertainment District. For over a decade, Mana Wynwood has established itself as the leading venue, hosting a diverse range of cultural activities, from art shows and music festivals to business conferences and charitable events. With its prime location in the heart of the Magic City, Mana Wynwood offers easy accessibility to Miami International Airport, Miami Beach, Downtown Miami, and PortMiami, making it the perfect choice for both locals and visitors alike.
At Mana Wynwood, they provide flexible production capabilities that can cater to events of any scale. Whether you're planning an intimate birthday celebration or an elaborate concert production, our indoor and outdoor spaces are designed to exceed expectations. Enjoy the added convenience of on-site parking, customizable options, and dedicated support from the events team. Join Mana Wynwood and create memories that will resonate for a lifetime!
For more information and to begin planning your extraordinary event, visit their EventUp listing.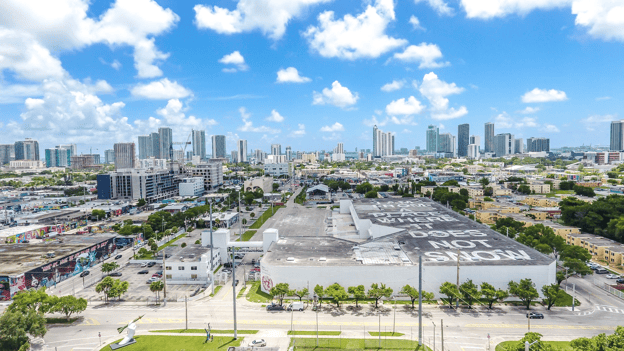 Mana Wynwood Event Spaces:
Discover each distinctive space, find your perfect match, and elevate your experience to new heights.
Mana Wynwood Convention Center: The Epitome of Excellence
The Mana Wynwood Convention Center stands as the crown jewel of our campus. This state-of-the-art facility boasts an impressive 100,000 sq ft of air-conditioned space, divided into two rooms: the Event Hall and the Sound Stadium.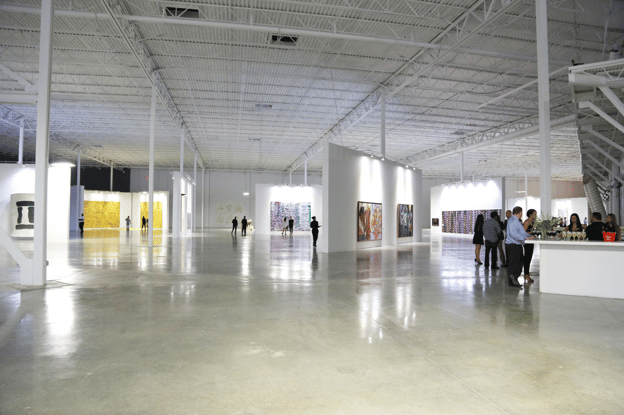 Event Hall: Where Creativity Takes Center Stage
Ideal for trade shows, fashion shows, corporate events, gala dinners, weddings, and cultural celebrations, the Event Hall offers spans 50,000 sq ft. With a towering ceiling height of 32 ft and a standing capacity of 6,000, it sets the stage for unforgettable experiences.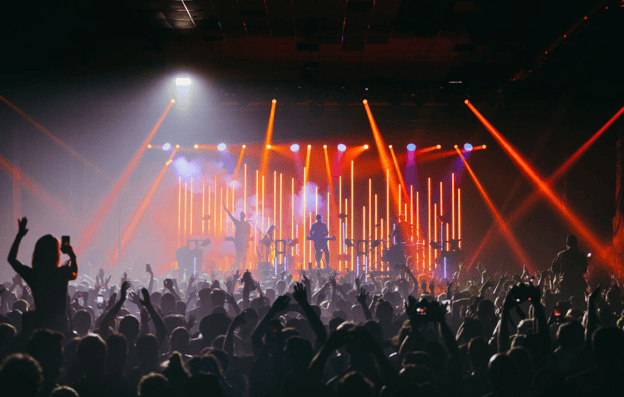 Sound Stadium: Amplify the Energy
Designed for music festivals, live performances, gala dinners, corporate events, and cultural gatherings, the Sound Stadium encompasses 45,000 sq ft. Its impressive 28 ft ceiling and standing capacity of 5,000 create an immersive atmosphere for all attendees.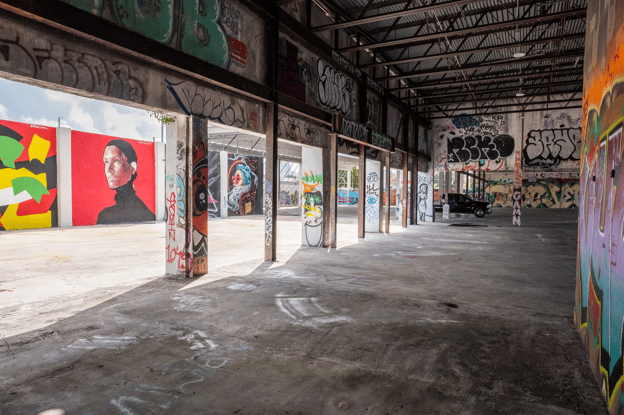 RC Cola Plant: A Blend of Art and Architecture
Situated just west of the Mana Wynwood Convention Center, the revitalized RC Cola Plant is a unique space that features a blend of street art and graffiti, making it an exceptional backdrop for photo shoots, concerts, and large outdoor events. The expansive lot encompasses a total of 137,977 sq ft, offering various areas:
Open yard and courtyard: 89,721 sq ft with a standing capacity of 7,000.
Indoor lot: 44,767 sq ft with a standing capacity of 5,000 and a 28 ft ceiling height.
Book Mana Wynwood For Your Next Party or Event
To book your upcoming event with Mana Wynwood, visit their EventUp listing to connect with their events team today!