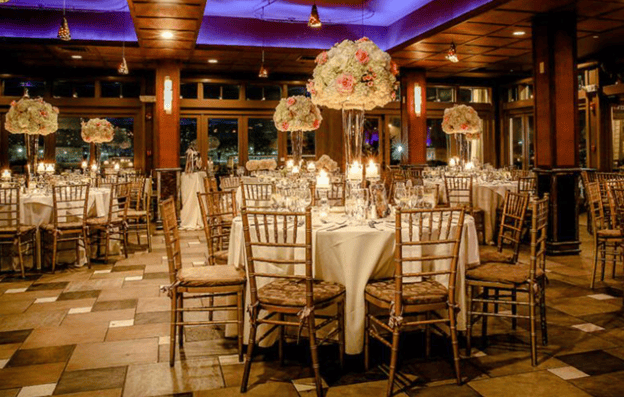 Looking for a Liberty Park destination with spectacular first-floor views, as well as a beautiful second-floor terrace? The Liberty House has a multitude of options for the price, including the use of two outdoor tents that face Lady Liberty herself! Indoor areas include cathedral ceilings and floor-to-ceiling windows to give up to 330 guests the most unobstructed views. From the vows to the after-party, they have you covered. 
---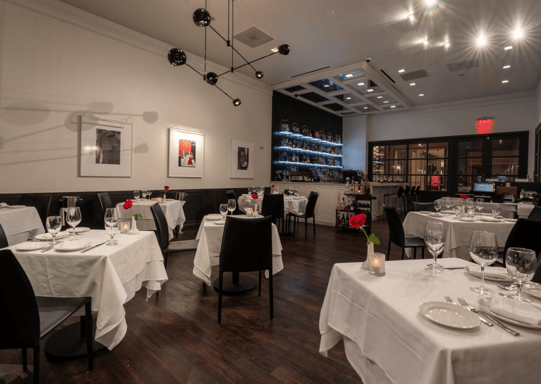 Steps from the famed Boardwalk, this Atlantic City restaurant is situated in the Hard Rock Hotel & Casino and would make an unforgettable wedding destination. Il Mulino, the Atlantic City location, is both elegant and modern. They have a variety of spaces allowing for weddings of up to 250 guests. This venue has lofty ceilings and gorgeous windows for viewing into their extensive wine collection. Your guests will enjoy their elevated Italian cuisine, and some say this venue truly provides you with an NYC-like experience!
---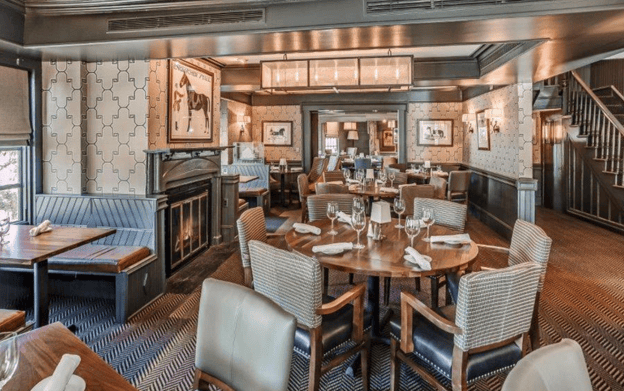 Next is the historical Black Horse Tavern situated in the heart of Mendham and truly would make for a charming wedding. There are numerous spaces to use, including the banquet room, the bar room, and the wine room. The space is renovated elegantly but still gives that charming old-tavern vibe. Their menu is a mix of fine dining and comfort food that is sure to make your wedding guests feel right at home.
---
The banquet hall at Westminster Hotel creates a unique opportunity to engineer the wedding you've always wanted. This AAA Four Diamond luxury hotel can handle everything seamlessly, from the engagement party to post-wedding brunch, with pristine details like fresh flowers to impressive tableware. The crystal chandeliers and outdoor fountains are just a few of the special touches that make this Livingston venue a must-see. Invite up to 140 seated of 250 standing guests to share in your joy! 
---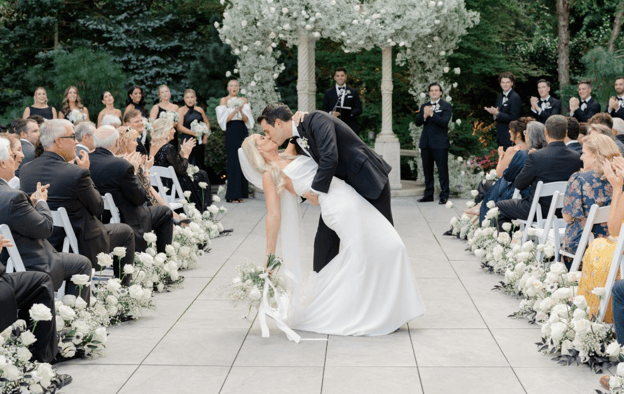 If you are looking for more of a showstopper wedding, then Crystal Plaza should be on your list. This restored estate has gorgeous landscaped gardens and an elegant ballroom that is sure to offer a truly picturesque day. They even have a penthouse suite and a sublevel gaming area perfect for pre-wedding preparation and relaxation. Crystal Plaza can hold a wedding of up to 350 guests, and they will help you build the perfect menu that you will love to share with your guests. 
---
Are you having a super large affair? Well, if your wedding guest list is grand and you need lots of space, The Showboat is for you. This wedding venue is situated right amongst the glittering lights of Atlantic City and along the eastern shore. It has many event spaces, and because it's a hotel, you'll be able to block sleeping rooms for your guests. The variety of decor offered in the various spaces truly will inspire you to have the wedding of your dreams, like the amazing Foundation Room pictured above. Their dedicated team will help you with wonderful wedding menu planning to pull off a celebration to remember. 
---
This cozy and romantic hotel would be wonderful for your wedding. The historic Lambertville House is an elegant venue that simply oozes charm. It offers four unique indoor and outdoor event spaces with a capacity for up to 80 guests for both your ceremony and reception. If you would like your guests to feel like they are home and taken care of with exemplary hospitality, the Lambertville House is your place. This boutique hotel also has 26 luxurious sleeping rooms.
---
Ready to find a wedding venue in New Jersey?
Whether your wedding theme is rustic or regal, delicate or dreamy, the perfect spot awaits you. Check out EventUp, the leading global venue marketplace, for your venue search. EventUp makes finding an event space of any type or size easy. From large estates to cozy unique venues and everything in between, EventUp has what every event planner is looking for.