Whether you're putting together plans for a wedding, a big anniversary celebration, or centerpieces for a corporate meeting, picking the perfect floral arrangement can be as personal – and important – as the wedding dress or your event content. 
While many event planners and those involved with making the arrangements consider elements like color, shape, and originality, these don't cover all your concerns. Make sure your greenery follows these rules for fresh bouquets that'll add an instant "wow" factor to your get-together, no matter the occasion. 
1. Go Seasonal

If you've dreamed of the same wedding details since you were a child, you may be disappointed to know that some flowers and plants won't be in season (thus, near-impossible to find) on the date of your event. 
While it's possible to get most florals year-round, the distance they travel (and, therefore, their freshness) may be a concern. Seasonal flowers look better, last longer, and are generally cheaper than those that must make a trip from somewhere far away. This list of popular florals and the seasons they thrive can be a guideline to ensure you're choosing from the right flowers at the right time:
Spring – hyacinths, lilacs, peonies, sweet peas, tulips, irises, apple blossoms, daffodils
Summer – snapdragons, foxglove, freesias, gardenias, hydrangeas, lavender, allium, chrysanthemums
Fall – baby's breath, marigolds, orchids, roses, sunflowers, zinnias. 
Winter – carnations, holly, poinsettias, pansies, amaryllis
Seasonal flowers are also easier to buy in bulk, as their availability is at its peak. If you have a large event with florals at the center of the décor, go seasonal to ensure you have the best selection of healthy blooms from which to select.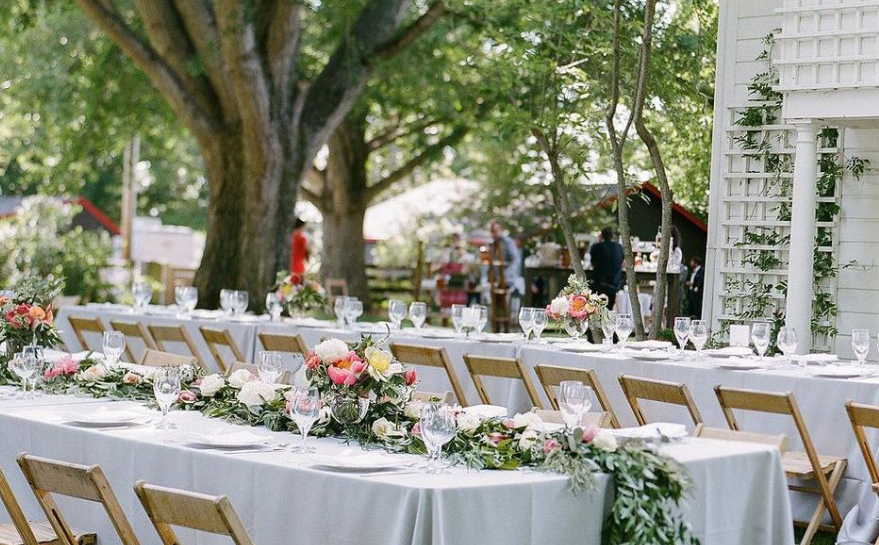 2. Consider Local Options

Freshness is just one of many reasons why you should look into buying locally if you can. Not only will you be doing good things to support your community, but the flowers will also travel less distance and be perkier when they get to you. 
There's also something to be said for maintaining relationships with local vendors. Local businesses have a sense of accountability to the communities they serve, are responsive to special requests, and can troubleshoot problems quicker than someone located across the country – or further. Local suppliers can also tell you a bit about what the local community likes and which florals are particularly tied to your area (like your state's official flower).
3. Keep Climate in Mind

Warm temps can cause flowers to wilt, and moisture makes certain varieties droop or mold. For the ideal effect, look for florals that thrive in the environment they'll be in, and understand which flowers work best indoors vs. outside, depending on the location of your event. 
Watch the weather reports, and if there's a hint that the temps could be bad for the arrangements you have in mind, it may be wise to keep a few alternatives on standby as backups. This is where a local florist can be extremely beneficial, as well — they're familiar with the climate and can handle it accordingly.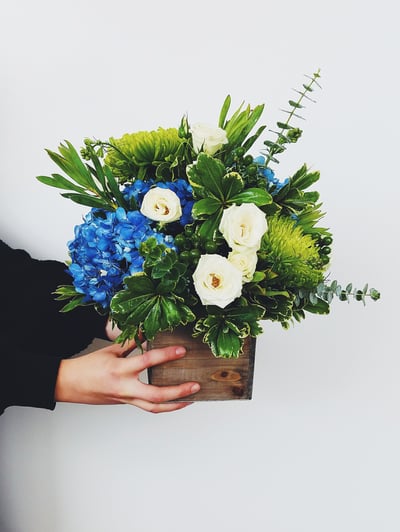 4. Focus on the Budget

Florals are an event aspect that most say it's OK to splurge on. But given their short-lived role in the special event, it's smart to save money when you can and use the surplus for event fees, food, beverages, or a great photographer. 
You may also be able to cut costs by incorporating more greenery into your event design. Natural elements, including branches, twigs, pinecones, and reeds, can be a great complement to the rest of your decor. You can also go with some of the cheaper flowers — carnations are beautiful and affordable! The right florist can make even the most economical stems into an elegant masterpiece. 
5. Select Sustainability

From floral foam to cheap plastic containers, many commonplace arrangement practices aren't the most eco-friendly. Feel free to inquire about how the flowers will be preserved and what options for reusable containers are available. A buy-back program for vases and jars may cut down on the price of your arrangements and can help save single-use containers from landfill.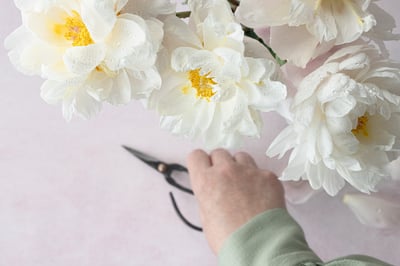 6. Be Mindful of Fragrance and Allergies

Some of the most radiant blooms are also the most fragrant. Be mindful of overusing these aromatic beauties, and – if the special guest or loved ones have a sensitivity or allergies – move toward arrangements that won't bring on symptoms like headaches or nausea. 
Nothing can wreck a big event like frequent sneezing and allergy attacks! While it's impossible to know every guest's particular issues, your florist should know of the most menacing plant types that are commonly known to be problematic. 
7. Pay It Forward

One of the most amazing features of florals is that they can continue to bring joy after the event is over. By selecting flowers and greenery that meet the donation requirements at various hospitals, children's charities, or senior living centers, you can make sure the beauty of the moment lasts when the final guest is gone. Inquire locally about what organizations handle donations — some will even pick up the flowers from you.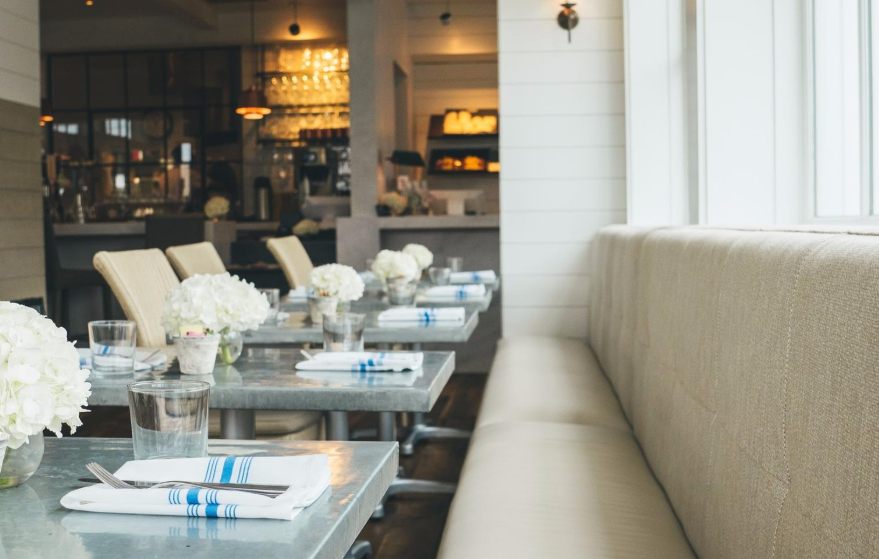 While this list is meant to help you during your floral-picking process, you don't have to follow all of the rules. Prioritize those that reflect your personal values, budget, and tastes to ensure a good balance of "must-haves" and "nice-to-haves." Exploring these tips ahead of time, however, puts you in the driver's seat to make informed decisions that are good for your event, the world around you, and your wallet. 
Also, keep in mind that many of the top locales for weddings, engagement parties, anniversaries, showers, and corporate events offer a wide range of professional services — some that include flower arrangements. You can add catering, music, and floral services to your event fee for the perfect, all-inclusive experience that'll make planning your event a breeze!
Ready to find the perfect venue for your upcoming event?
Check out the latest and greatest venues on EventUp, the leading venue directory to find restaurants, hotels, and unique venues. Browse the best venues to find and secure the perfect one for any event or celebration.