An anniversary is an important milestone in a relationship and a perfect opportunity to celebrate your love in a special way. If you're in Sydney, you have so many potential options that it may even seem overwhelming! That's why we've put together this list of 13 creative anniversary ideas in Sydney to help you find the perfect option for you and your significant other.
Whether you're looking for a romantic evening or a day filled with adventure, our list has something for every couple. From exploring hidden laneways to indulging in a luxurious spa treatment, these ideas will help create a memorable day.
Sprinkled throughout the list, we'll be featuring a few options from Peerspace, the world's premiere digital marketplace for hourly venue rentals. It's the best way to find hidden gems in your city. So, forget the typical dinner-and-a-movie routine and try something new and exciting for your anniversary celebration in Sydney!
1. Capture the moment with a romantic couples photoshoot
Looking for anniversary ideas in Sydney that will properly commemorate the occasion? Planning a photoshoot of you and your loved one is a wonderful way to capture the anniversary with a memory to reflect on for years after. With Peerspace, you'll gain access to dozens of fantastic studios all over the city, like this one in Moorebank with natural light and elegant polished concrete surfaces. Just imagine what kind of professional pictures you could pull off in this beautiful environment!
One of the best things about finding studio spaces like this one on Peerspace is that many of them will have top of the line camera equipment available to use! Alternatively, you can talk with the host and have them suggest a photographer or use one of their in-house ones.
2. Or get silly at a selfie laundromat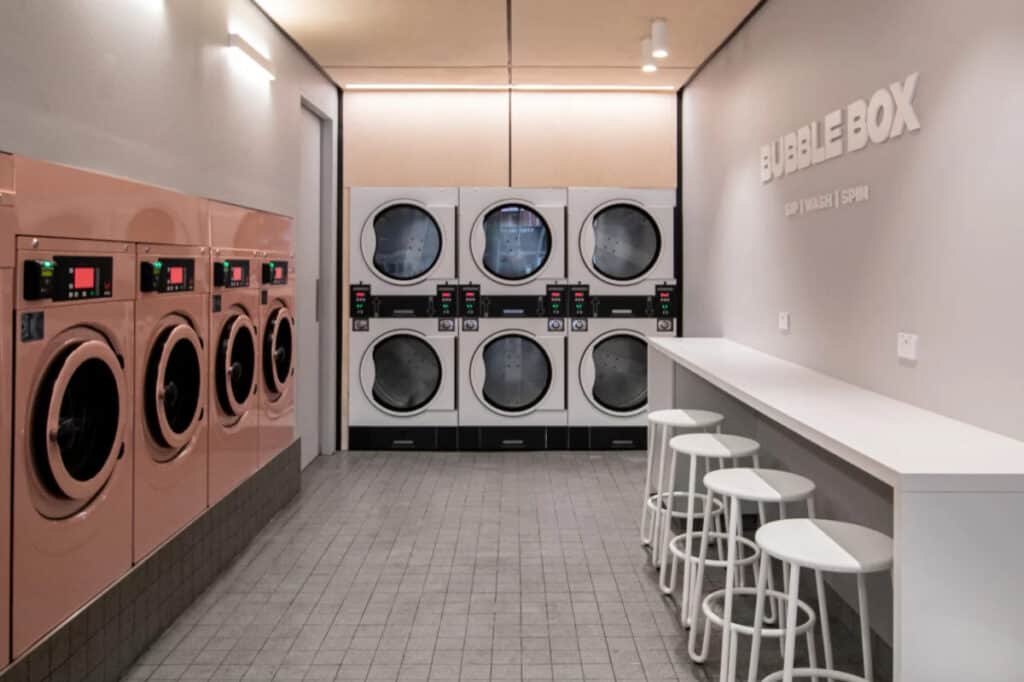 If you already have plenty of romantic pictures of the two of you, or if it's just not your style, you may want to try out a selfie laundromat. In recent years, venue like this creative space in Manly have been becoming increasingly popular photoshoot locations. They keep up with the latest trends on social media so they can provide clients with colorful laundry machines to dually serve as photoshoot backdrops that are sure to pop. Be the envy of all your other couple friends when you book some time at this fun and quirky laundromat!
3. Camp out on Cockatoo Island
Are you looking for anniversary ideas in Sydney where you can indulge in your shared love of the great outdoors? Take a boat over to Cockatoo Island and enjoy an evening of camping or glamping!
Discover how to rent a flex space in Sydney for all of your personal and professional needs!