Searching for Sydney date ideas that are a little off the beaten path? Then you've come to the right place! We've gathered up twelve awesome ideas for enjoying a night out with your significant other that utilise everything the dynamic Harbour City has to offer! From lesser known dives to elegant romantic settings, there's a little something for whatever vibe you need to make it a special occasion.
Throughout this list, we'll be introducing you to Peerspace, the world's largest digital platform for hourly venue rentals of all kinds. When you want a private, one-of-a-kind date location from dedicated local hosts, there's no better place to start. So keep an eye out for some of the listings we've included as potential date venues!
1. Make it memorable with a couples photoshoot
If you're looking for Sydney date ideas that will leave a lasting mark, planning a couples photoshoot is a surefire solution. Don't know where to start to find a studio and a photographer? Then turn to Peerspace! There are hundreds of fantastic options all over Australia like this unique, colourful, and customisable multi-set studio in Rosebery. Their tri-level studio has four distinct and Insta-worthy sets including a swimming pool ball pit, human sized bird cage, and oversized props.
Many studios on Peerspace will include in the cost of your rental access to lighting and camera equipment, as well as other helpful amenities. Or, communicate directly with the host and use their industry hookups to get a recommendation for a photographer!
2. Barefoot bowling with a view
There are plenty of places to go barefoot bowling in Sydney, but not all of them offer breathtaking views of the Pacific Ocean during your game! That's why we recommend Clovelly Bowling & Recreation Club for any couples looking to go barefoot bowling for their next date.
3. Work up a sweat at an obstacle course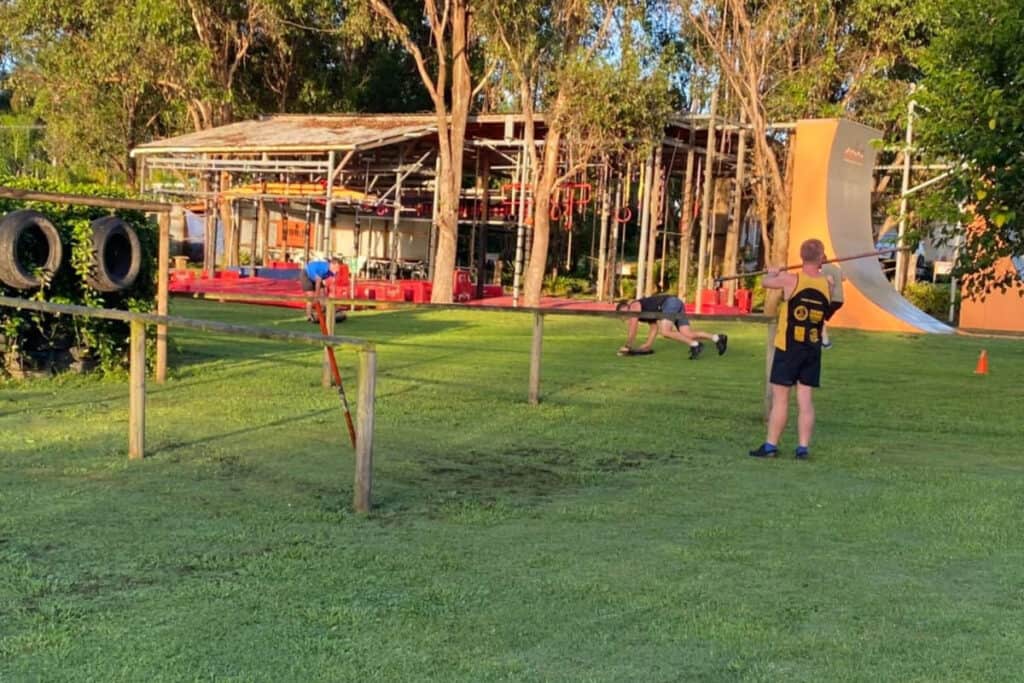 Are you and your date fitness junkies who love a little friendly competition? If that sounds like you, you'll have to try out Burns' Outdoor Obstacle Training in Bringelly. Situated on two acres of land, this state of the art obstacle playground is the perfect place to test your athletic skills and push them to the limit. With a wide variety of obstacles that are typically found in popular challenge races, you'll have plenty to try out and really get your blood pumping!
Want to impress your date by bringing them to one of the grandest local homes? Then you need to check out how to rent a mansion in Sydney!