Spring is in the air, and Mother's Day is fast approaching. Nothing says Happy Mother's Day like taking the special mom, or mother figure, in your life out for an indulgent brunch.
So for a weekend treat that will make your mom say mmmmm, we've picked out the best brunch spots for a mouth-watering Mother's Day meal in San Francisco, Detroit, Chicago, and Austin. 

---
Mother's Day Brunch in San Francisco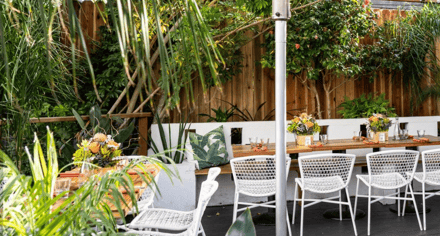 Fable is located in the Castro neighborhood in San Francisco and features a patio garden with a truly magical atmosphere. Your mom is sure to relax surrounded by overhanging vines, trees, and potted plants that are highlighted by patio lights and garden fountains.
Fable serves seasonal organic Californian cuisine and prides itself on its sustainable offerings. While their menu changes frequently, their brunch is well-known and is sure to be delicious. Brunch items can include things like Spring Vegetable Omelettes, sweet Baguette French Toast, and Mango Day Dream Punch. If you are in the San Fran area, be sure to check out Fable for Mother's Day or Fable for any other event you want to make special.
---
Detroit Mother's Day Brunch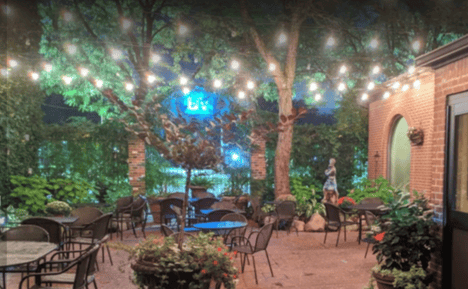 Located in historic Palmer Park, Detroit offers a modern Italian feast. This rustic venue carries off the air of a traditional trattoria, with exposed brickwork, vintage chandeliers, and renaissance artwork and a lovely patio under a canopy of trees that sometimes features live music. 
The timing couldn't be better, with La Dolce Vita's Sunday brunch returning just in time to celebrate Mother's Day. On the menu, you'll find starters of fresh fruit and smoked salmon bagels, followed by a choice of classic brunch favorites such as eggs benedict, steak and eggs, and Belgian waffles. Bottomless mimosas and bloody Marys are the order of the day on the boozy side. La Dolce Vita is perfect for Mother's Day and any other future celebration if you are wanting a beautiful space and wonderful Italian dishes. To check out their event offerings, visit La Dolce Vita on EventUp.
---
Celebrate Mom in Chicago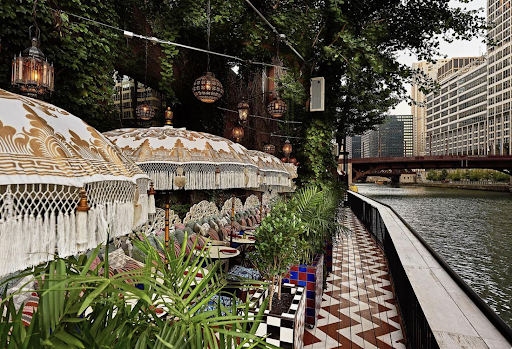 Definitely, a memorable treat for mom, Beatnik on the River in Chicago offers wonderful brunch service in a vibrant and comfortable atmosphere for Mother's Day. This restaurant offers a bohemian ambiance with cheerfully painted accents and whimsical umbrella tables. Their gorgeous patio garden is filled with lush greenery and set on the picturesque river, perfect for a laid-back gathering with Mom.
Beatnik on the River offers comfort food, including fried chicken and waffles, steak and eggs, and cinnamon rolls. Pair your brunch with some red or white Sangria or one of their special tropical boozy drinks. After Mother's Day, consider one of Beatnik on the River's numerous event spaces for a worldly party option.
---
Mother's Day Brunch in Austin
Located in Austin's central district, Caroline Restaurant is a great neighborhood place to bring your mom to enjoy a scrumptious brunch. Their covered patio is a wonderful place to sit and take in the buzzing city. Its crisp, clean urban decor is a nice backdrop for your family to honor the mother in your life. 
Caroline offers homemade baked goodies like their fork and knife cinnamon rolls alongside dishes like Sweet Corn Cake Benedict, Huevos Rancheros, and an Everything Sandwich. They have a nice selection of wine and a full cocktail menu.  Enjoy their wonderful smoothies for a non-alcoholic treat. On Mother's Day, you can indulge in a la carte special menu offerings. Check out the Caroline Restaurant for brunch and special events.
---
To book your next celebration or event at these amazing venues or to explore others, check out EventUp, the leading global venue marketplace, for your venue search. EventUp makes finding an event space of any type or size easy. From bowling alleys to concert venues, and everything in between, EventUp has what every event planner is looking for.