Use Peerspace to find the perfect birthday party venue
Once you learn more about Peerspace, you'll appreciate it for several reasons. As we said before, it's the internet's most exhaustive marketplace for hourly venue rentals, with thousands of spaces across hundreds of cities. 
And even though there are tons of event venue rentals to be found on Peerspace, the site makes it easy to search through all the rentals and find the right one for your particular needs.
Oh, and did we mention Peerspace's amazing network of hosts who strive to ensure your birthday is everything you want it to be? All Peerspaces are operated by locals who can help you procure any extras you need for your birthday party — like catering, event staff, and equipment.
Simply reach out to your host leading up to your event with any questions or requests. You can see how a service like this is not only handy but not something other venue rental platforms offer.
How to use Peerspace to book a party venue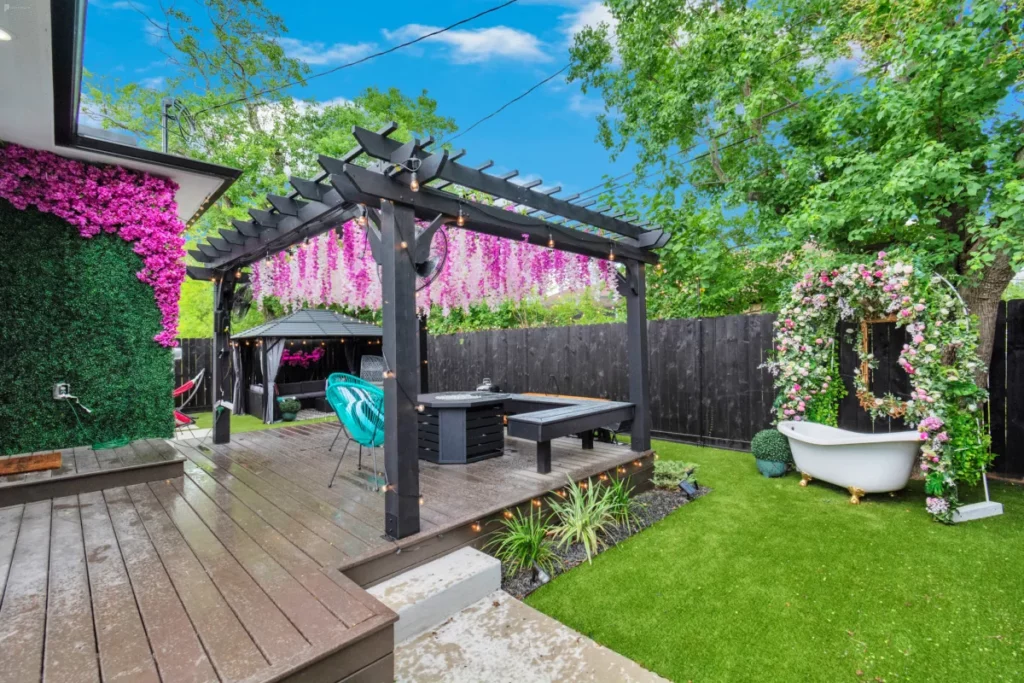 By now, we hope you're excited about giving Peerspace a whirl and checking out some of the amazing birthday party venues in Houston!
But how do you go about finding the right place, quickly and easily? Simply follow the steps below:
On the homepage, enter the event type ("birthday party"), the city it's located in (Houston), and the date of the party if you happen to have decided on it already.
From here, you can fine-tune your search based on your budget, the space's size, the space type, indoor/outdoor space options, amenities, and more. 
Got your search results down to only the venues that meet your needs? Great! Next, click on each remaining venue's dedicated listing page for each venue to read what they're like. E
ach listing includes high-quality photos of the space, past renters' reviews to get a sense of whether it would be a good choice for your party and upfront pricing. And remember, you can contact the hosts as needed with any questions or requests regarding their space. 
Examples of birthday party venues in Houston
Rather than seeking an Airbnb for birthday parties in Houston, here are a few examples of the kinds of venues you'll be able to find in Houston via Peerspace.
Known as Space 5, this potential birthday party venue is located right in Houston's newest cultural arts district. It's a house originally built in the 20s, but that was remodeled in 2020 for a modern feel while retaining gorgeous historic features like the home's original shiplap and brick chimney. There are five rooms with furniture that you can arrange to your liking.
Along with its modern amenities and amazing history, this venue is super customizable. Book the entire venue or book individual rooms. Set up birthday-specific decorations, or allow the already existing backdrops to serve as photo booths for your guests' selfies. Use the kitchen to cook up something tasty, or have your catering team take over. These are the types of options that most Airbnbs can't offer!
Are you looking for a large, open space with huge windows that can accommodate as many as 60 guests for your birthday party? Then this is a great choice. It's just eight minutes from downtown Houston in the vibrant and dynamic East End neighborhood.
It's perfect for yoga parties, movement classes, and similar birthday parties focused on wellness.
One happy reviewer commented, "Excellent Communication, beautiful space, Loved it !" Another said, "The space was beautiful, the view was amazing, and I was able to host my event successfully."
Looking for a rustic, contemporary event space that just oozes style? Then you need to see the Nellie Rose, a modern industrial event loft in downtown Houston's theater district. This stylish, open-plan space provides you with a kitchen, a Bluetooth speaker, and even a private rooftop space for gorgeous city views.
The host, Nellie, is a professional photographer and you can even book her services and those of other creatives in her network to add an extra special touch to your birthday party.
"The place was amazing," shares a Peerspace reviewer. "Everything was as advertised and communication was great all throughout. Would definitely recommend and be booking again for future events."
Check out our 11 great party rental options near Houston for even more inspiration!