4. Nemo pool party
Is your little one obsessed with Nemo and Dory? Take a page out of P. Sherman's book and throw a Nemo-inspired pool party for your little one. 
Decorate with clownfish-inspired colors, like orange and white, or keep the party Finding Dory-centric, with decor in shades of blue. Throw in an adorable Nemo-inspired cake, and your party guests will have enough fuel to "just keep swimming" all afternoon. 
Consider renting this Disney theme fun house in Four Corners, FL as your party pad. It not only has a gated pool in the backyard, but it also boasts a Finding Nemo-themed bedroom, perfect for when your little one needs a nap!
5. Luca pool party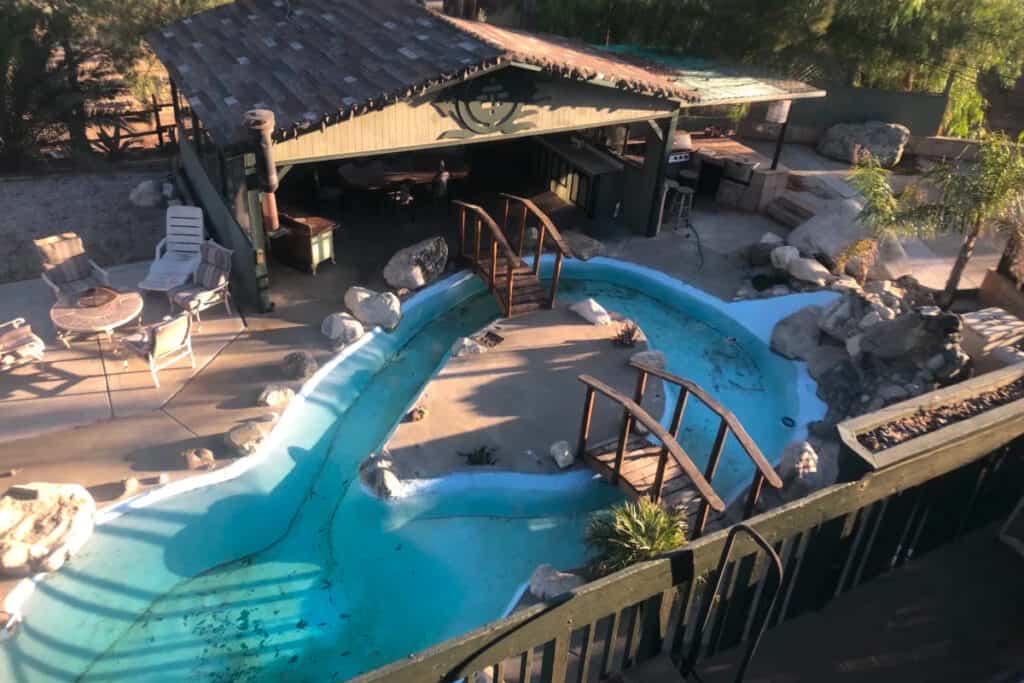 Is your little one not a fan of Nemo? Don't worry. There's a new Pixar movie on the block with plenty of undersea fun – Luca. To put a Luca-inspired spin on the pool party, you could serve up Italian treats like gelato, or play the movie's soundtrack to set the scene.
Keep an eye out for pools with a relaxed country vibe, like this country oasis with crystal blue water. It's the perfect place to channel the beauty of Portorosso in the real world. Your child will love the pool, the covered outdoor lounge, and the fact that you can cook up some hot dogs and hamburgers on the grill!
6. Pirate pool party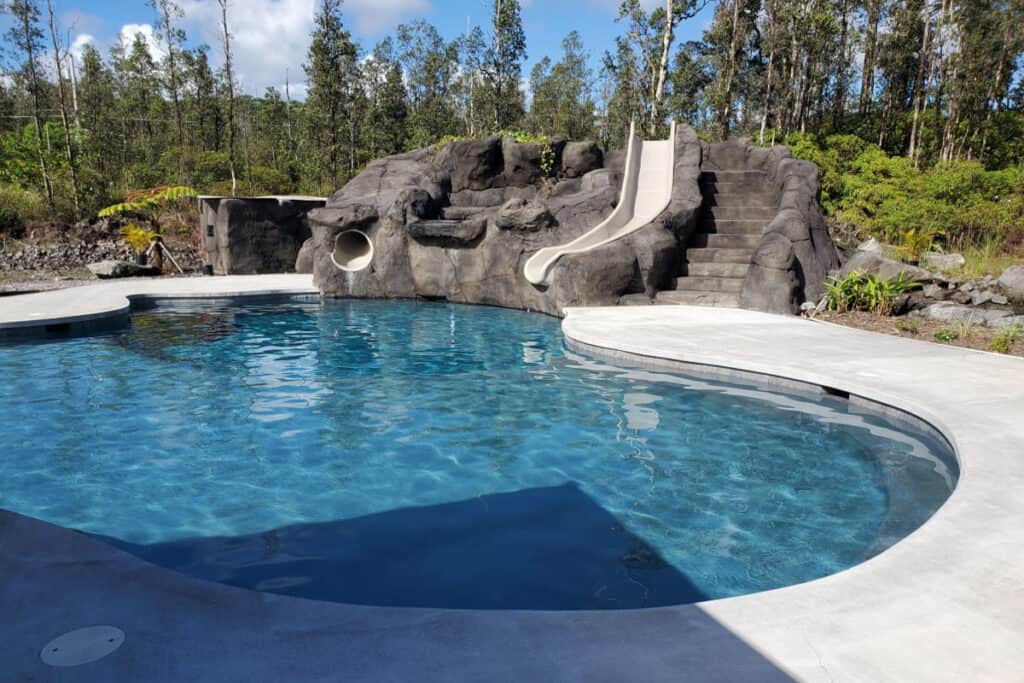 This pool party idea for kids is amazing for pirate lovers. Throw a swashbuckling pirate-inspired pool party, complete with plenty of chocolate doubloons and Pirate's booty for snacks. For a fun party game, hide some "buried treasure" somewhere in your venue and give the kids a list of clues to find it.
Want to up the ante at your pirate bash? This incredible Peerspace pool has a realistic rock feature with built-in waterslides, perfect for swashbuckling fun in the sun. 
And as a Peerspace reviewer shares: "We had sooo much fun! It was easy working with Heath through email to get the booking done! Heath has many package deals to fit your occasion. The area was ready for us to roll up, unload and get into that beautiful pool! The pool is made for all ages. We had an awesome time!!"
Check out even more swashbuckling pirate party ideas here!
7. Jungle expedition pool party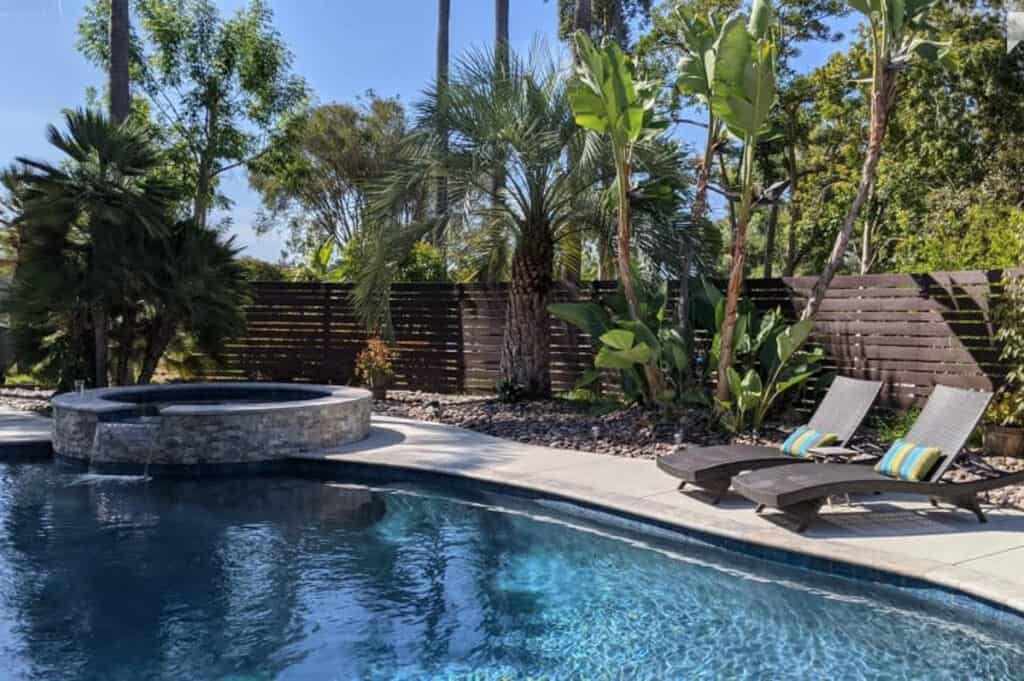 Want to put a tropical touch on your pool party? Pay homage to the tropics and host a pool party with a jungle adventure vibe. You can decorate with greenery and tropical flowers, making your pool seem like a jungle watering hole. 
Don't feel like decorating? Check out tropical Peerspace pools, like this paradise pool and spa. This Vista backyard space boasts a saltwater pool, a hot tub for the adults, and shaded seating. There's even a waterslide that's perfect for jungle adventurers. 
"Amazing hosts, fantastic space, very accommodating and helpful in the food and entertainment planning for the event," shares an informative Peerspace reviewer.
8. Deep-sea pool party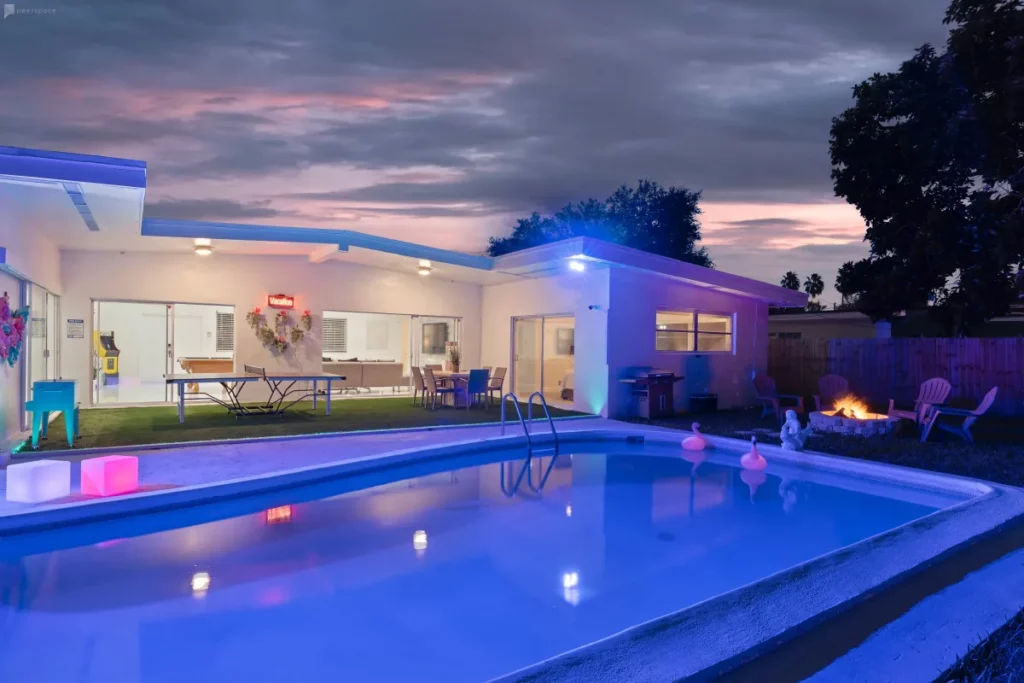 The deep sea is home to some of the most bizarre and fascinating creatures in the world, like giant squids and anglerfish. Captivate your child's imagination by hosting a pool party inspired by the creatures of the deep sea. 
Have giant squid inflatables to play with, or decorate with jellyfish lanterns. You can make it even more magical by hosting it at a pool designed for nighttime swimming, like this glow-in-the-dark wonderland in Miami. This villa is perfect for hosting a kid's party since it also provides arcade games, a popcorn machine, and pool floaties.
9. Aquaman pool party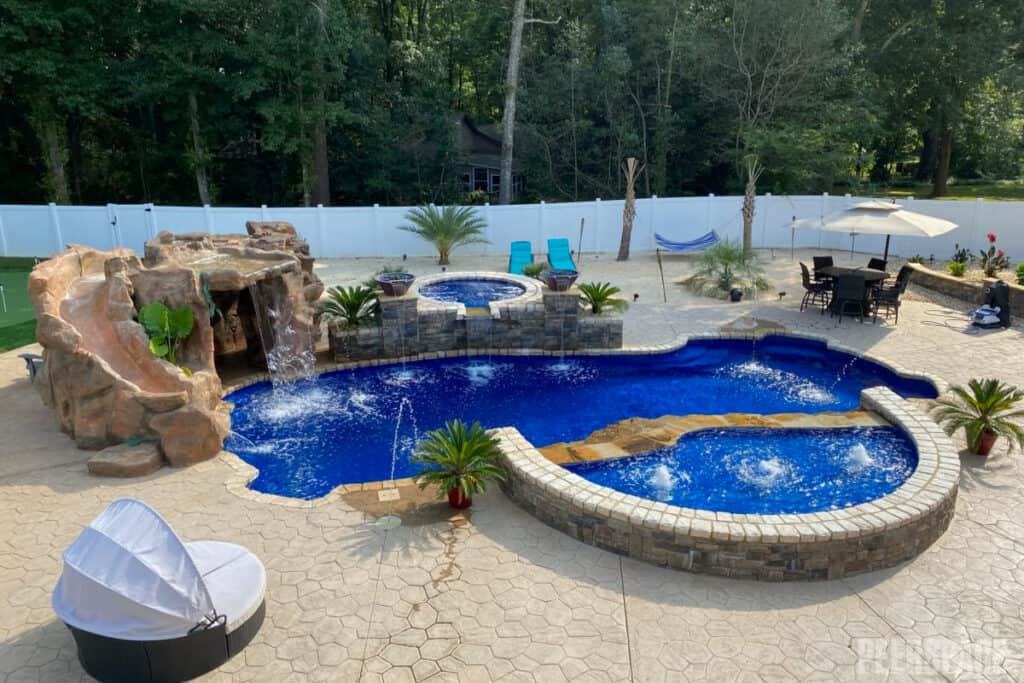 Does your little one love superheroes? You've got to check out this pool party idea for kids. Throw an Aquaman-inspired pool party with plenty of undersea-inspired fun. You could keep it classic with theming based on the comic books or style your decor after Jason Momoa's DC movie.
Don't forget to scout out a Peerspace pool, like this resort-style pool near Atlanta. It boasts a grotto cave, waterfall, and slide that Aquaman himself would adore.
10. Volleyball pool party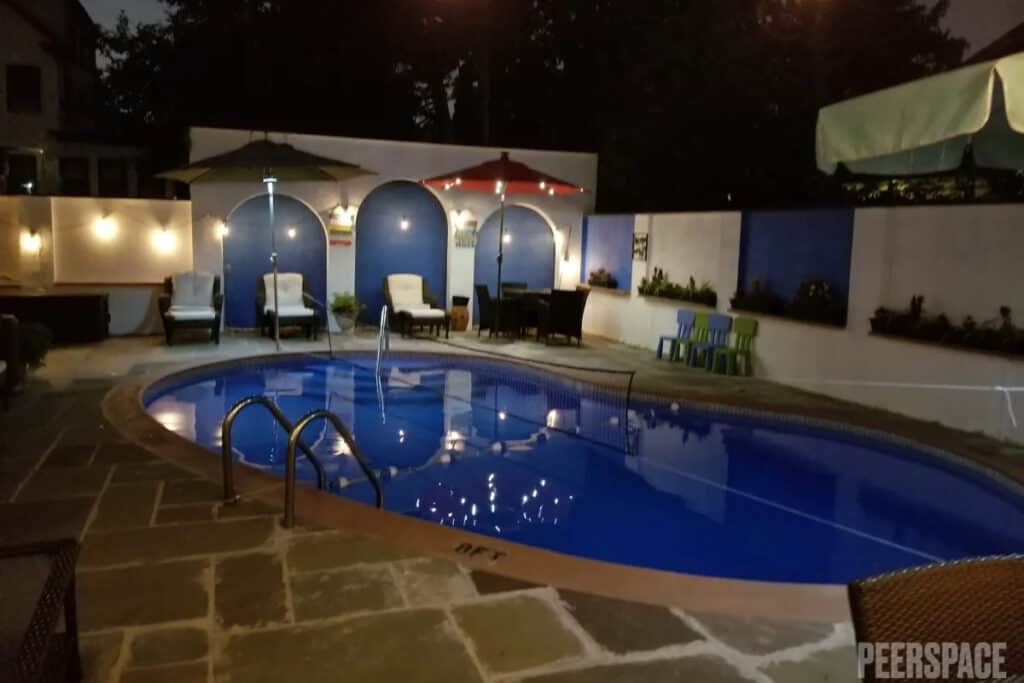 This kid's pool party idea is perfect for little ones with tons of energy. Grab a beach volleyball net designed for the pool and let your kids have fun lobbing the ball around. It's a great way for everyone to work up their appetite for cake!
To make your job easier, host at a Peerspace pool that features a volleyball net, like this Mediterranean escape in Newark, NJ. It's a backyard oasis that features a heated in-ground pool, outdoor seating, a charcoal grill, and of course, that pool-perfect volleyball net.