Make the bride-to-be feel like a vintage movie star by staging a Hollywood-inspired pool party for her. Grab your favorite retro swimsuits and sunglasses, and spend the afternoon lounging by the pool together. You can serve up vintage cocktails to add a little atmosphere or host at a glamorous Peerspace pool. 
This Hollywood hills pool is fit for an IRL movie star. The bride-to-be is sure to swoon head over heels.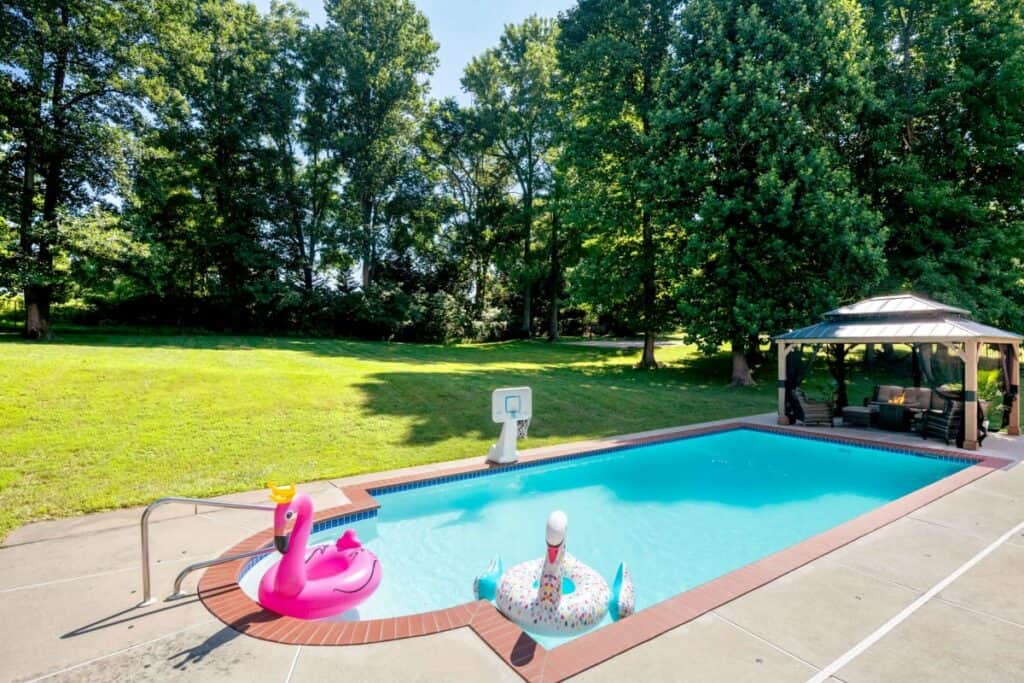 Does your bride love to play basketball, no matter the location? Let her play a round of poolside b-ball with her favorite girls. You don't need any special equipment except a ball and your favorite bikini. But if you want to make it more official, this Peerspace pool in Maryland even has a mini basketball net along one side of the pool.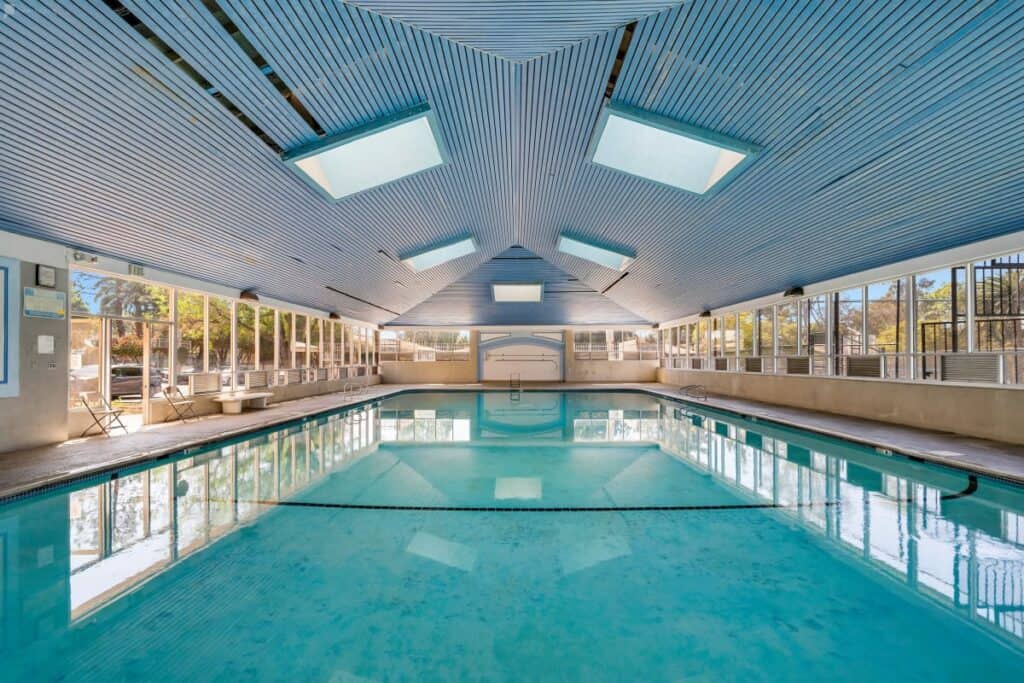 Artistic swimming, also known as synchronized swimming, is like ballet in the water. If your bride loves all things artistic, why not try your hands at an artistic swimming routine with her and the other bridesmaids? 
Make no mistake – you're not going to master a full routine in one day. But bachelorette pool party ideas like this aren't about feeling cool. It's about being awkward together! Plus, you'll work up an appetite for some well-deserved pre-wedding treats afterward. If you want to practice like true pros, check out this Olympic-size Peerspace pool.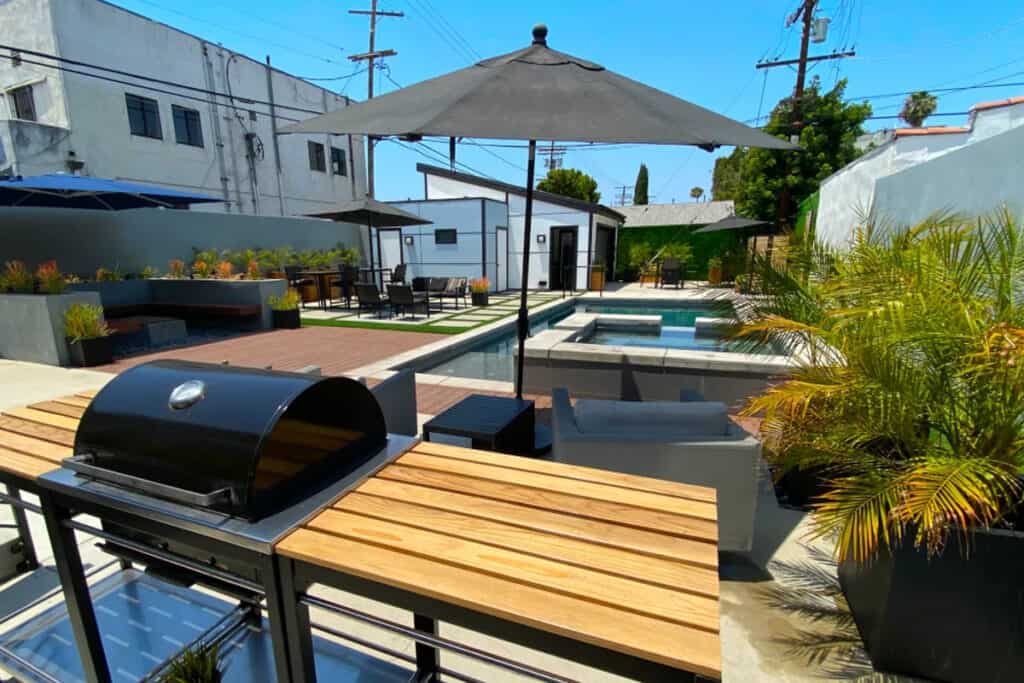 Set up an outdoor projector and watch some of the bride's favorite movies for her bachelorette party. You could watch them while laid back in a lounge chair, or from the water while lounging on some plush pool floats. 
You can set yourself up with an outdoor projector and screen or look for venues that already have one – like this outdoor oasis in LA. 
"This house is even better than it looks in the photos," shares a Peerspace reviewer of this LA pool spot. "Chris was incredibly patient and kind, allowing us to extend an extra hour on the spot because we were having such a good time. I have a feeling I'll be back again, 10/10 recommend!"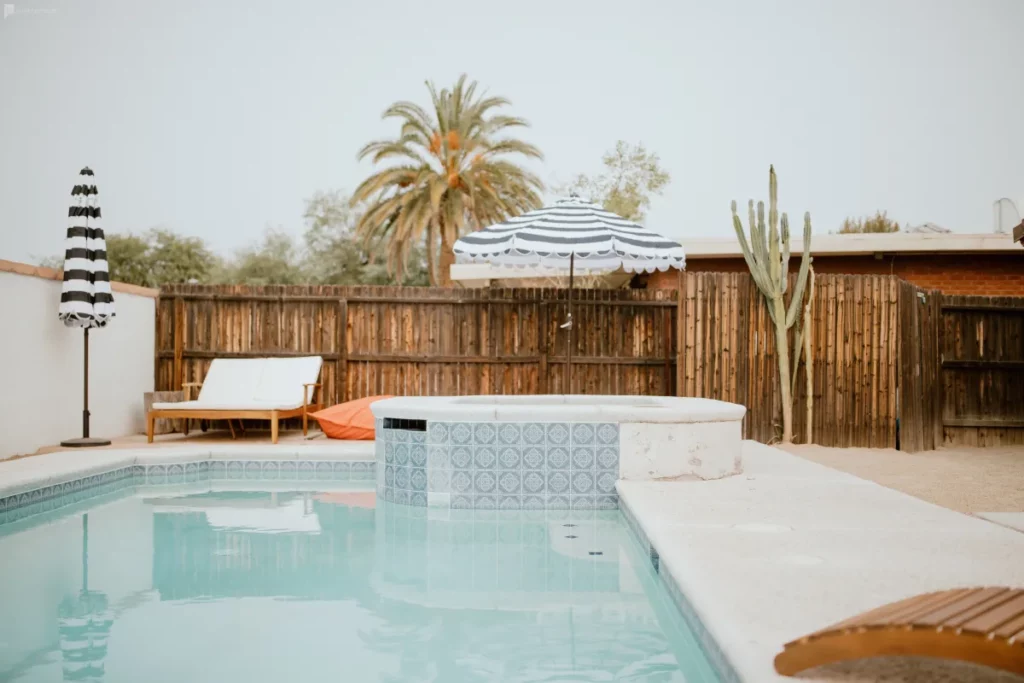 Put a southwestern spin on your event with this bachelorette pool party idea. 
Grab some adorable boho party decor, some delicious chips and salsa, and your favorite taco inflatable. Then get ready to celebrate a fiesta by the poolside. It's the perfect excuse to wear an oversized sombrero and sip margaritas in the pool. 
Peerspace pools like this southwestern-style gem in Tucson, AZ are the perfect way to set the scene. It offers a subtle nod to the gorgeous southwest inside and out.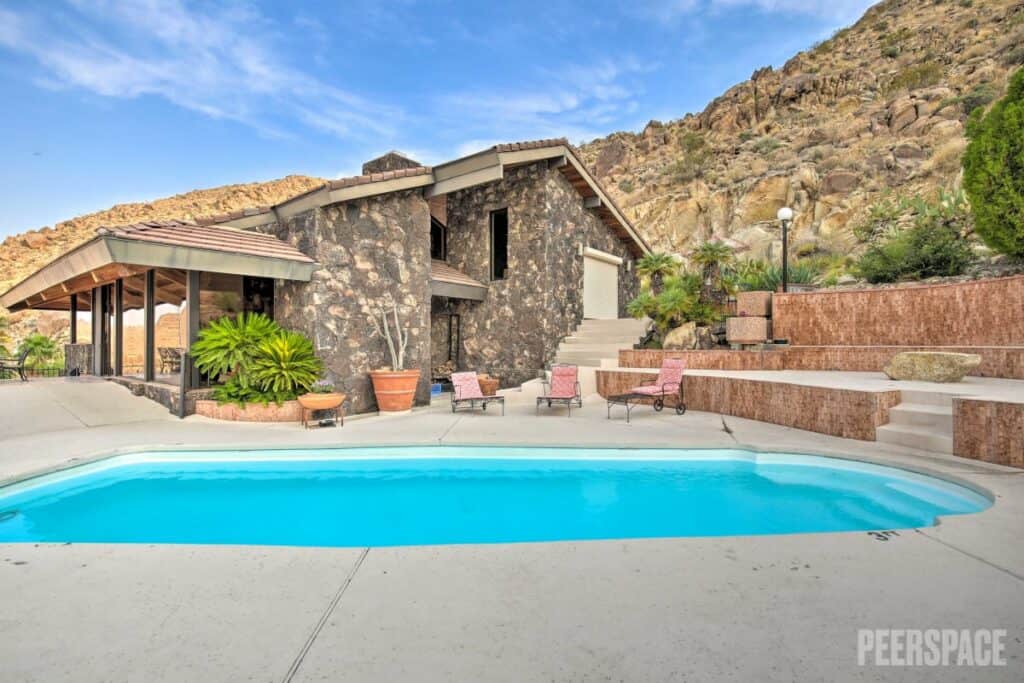 Is the bride having a hard time deciding between hitting a dance club or heading to the pool? Don't make her choose. Let her have the best of both worlds with bachelorette pool party ideas like this! 
Grab a waterproof Bluetooth speaker, and host a poolside bachelorette dance party with all the bride's favorite songs. If you want it to feel like a real-life club, a pool with a bar and a massive stone deck is perfect, and you can get it here at this Twenty-Nine Palms desert oasis.
Learn what's like an Airbnb for bachelorette parties here!