4. Private bowling
Bowling is a rather predictable guys' night idea but bowling in your own private rented alley? That's exciting.
Believe it or not, there are venues just like that on Peerspace, including this fully-equipped bowling alley in Minneapolis. The host lets you bring in your own food, and if you rent the facility, it's yours alone, not shared with the general public.
5. Make a music video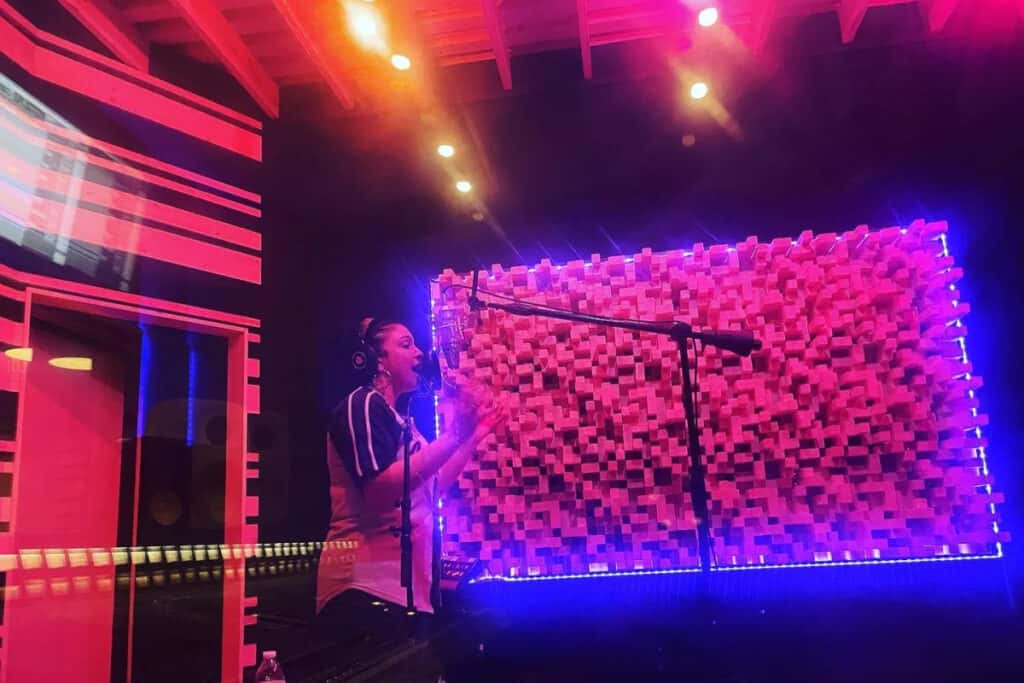 It really doesn't matter if you are talented or not – making a music video can be a silly, fun idea for a guys' night.
So get the band back together and rent out a Peerspace like this private recording studio in Nashville. The space is big enough for 30 dudes, including those who insist that they can sing, and those who prefer to watch.
6. Go whiskey tasting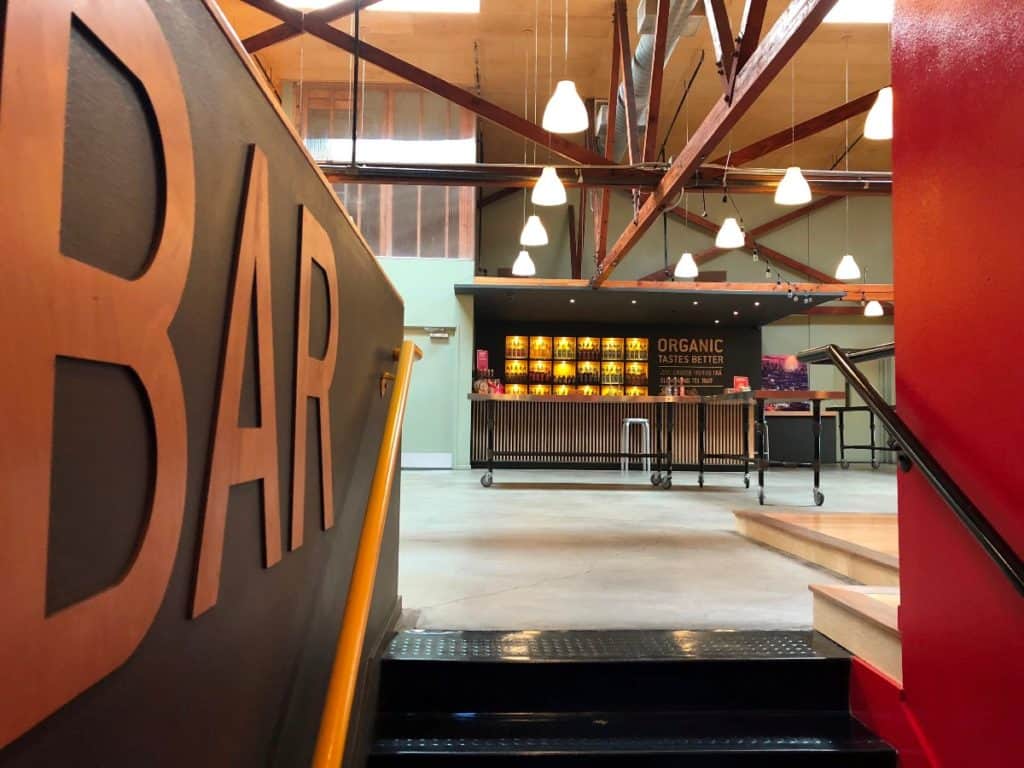 Rent out this upscale, versatile distillery in downtown Los Angeles for a whiskey-tasting session. The space is big enough to accommodate a large guys' night and offers a tour of the distillery.
The host also offers catering, music, valet, and other personalized services if you like. Go clubbing afterward for the ultimate guys' night idea.
"This place is amazing," says a Peerspace reviewer of this DTLA distillery. "Hands down one of the best spots to host friends and family. Staff was super cool and very knowledgeable. Everyone raved about how awesome everything was. Customized drinks were delicious. Tour was informative and relaxed. The tastings were the icing on the cake. 5 stars for sure!"
7. Play laser tag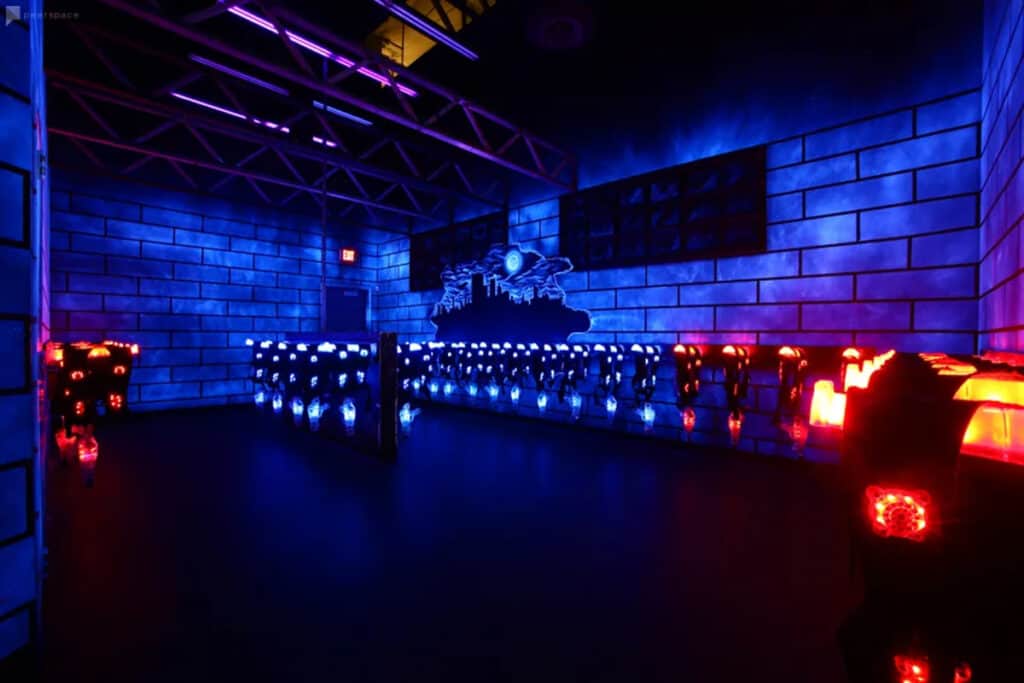 Renting out an entire 10,000-square-foot gaming facility in Vegas would make for a pretty memorable guys' night idea. Mostly used for filming purposes, the arcade and laser tag arena can still be used for actual gameplay. 
As a Peerspace reviewer shares: "AMAZING PLACE ! staff extremely friendly Rhonda & WIll thank you again ! Be back soon"
8. Cook a meal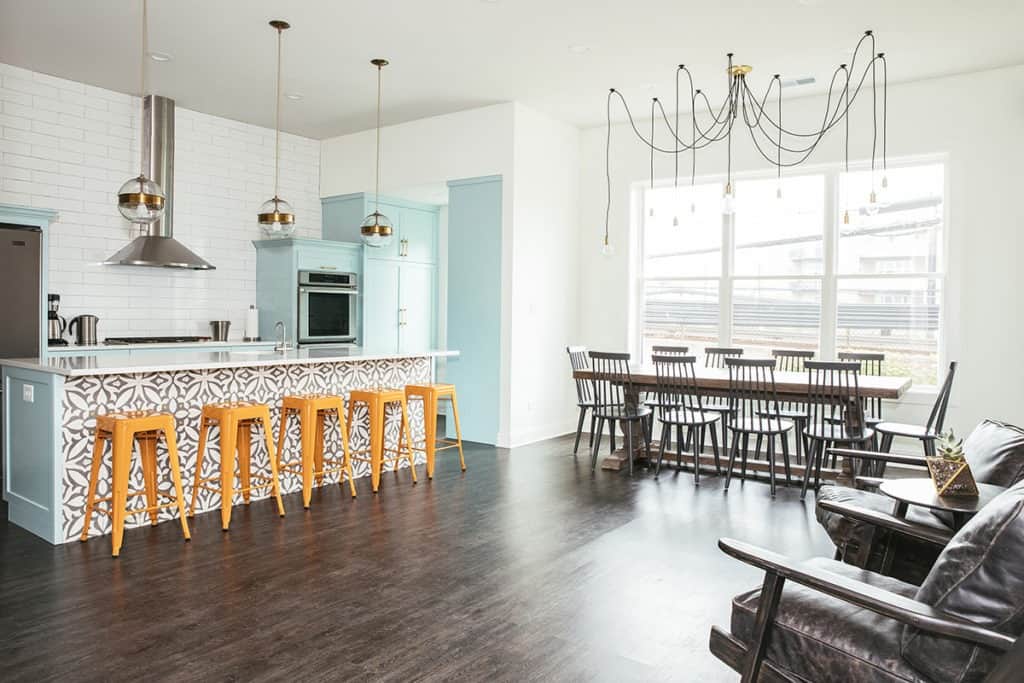 Whether it be grilling or fine dining, cooking and enjoying dinner together is a fantastic idea for guys' night. Who doesn't like food? Book this commercial kitchen in Chicago's Wicker Park for up to 30 fans of eating and cooking.
You're free to use the utensils, dishes, and glassware. Plus, the space even comes with two industrial dishwashers for easy cleanup. Check out these fun game night recipes ideal for creating some new guys night favorite dishes.
9. Rent a mansion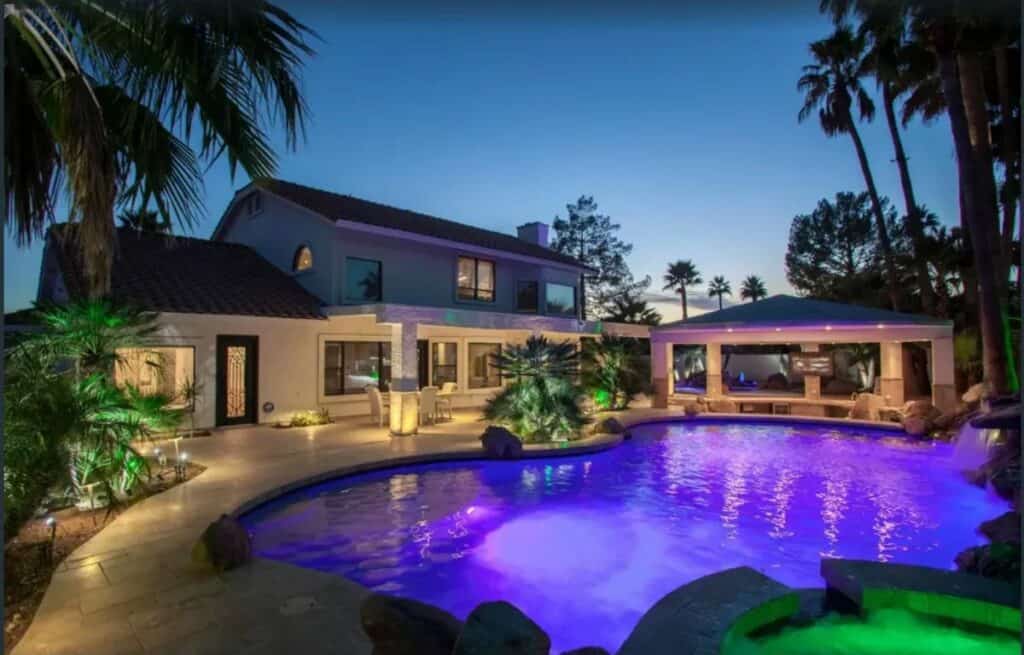 Live life to the fullest for a little while in this jaw-dropping resort-style Phoenix, Arizona mansion. After pretending to be Elon Musk in the more than 3,600-square-foot home for the afternoon, spend the evening swimming in one of the two pools in the tropical backyard.
It's nearly impossible to list all the included amenities in this booking. But suffice it to say, they range from waterfalls to firepits. Talk about epic unique guys' night ideas!
Our creative 40th birthday party ideas for men can help get your bud out of the "over the hill" mindset!