4. Play "guess my name"
Instead of swapping out name tags, why not make a game out of guessing each other's names instead? With this social mixer idea, no one is allowed to tell another guest their first name. Rather, they have to give out clues to lead guests on the right track.
If someone's name is Paul, they might give hints that they have the same name as a member of The Beatles or the lead character in Dune. If someone's name isn't from a popular form of media, they can try to mime act it out instead or give hints with similar-sounding words or names. When you make a game by discovering another person's name, it's much easier to remember it later!
5. Make an art project together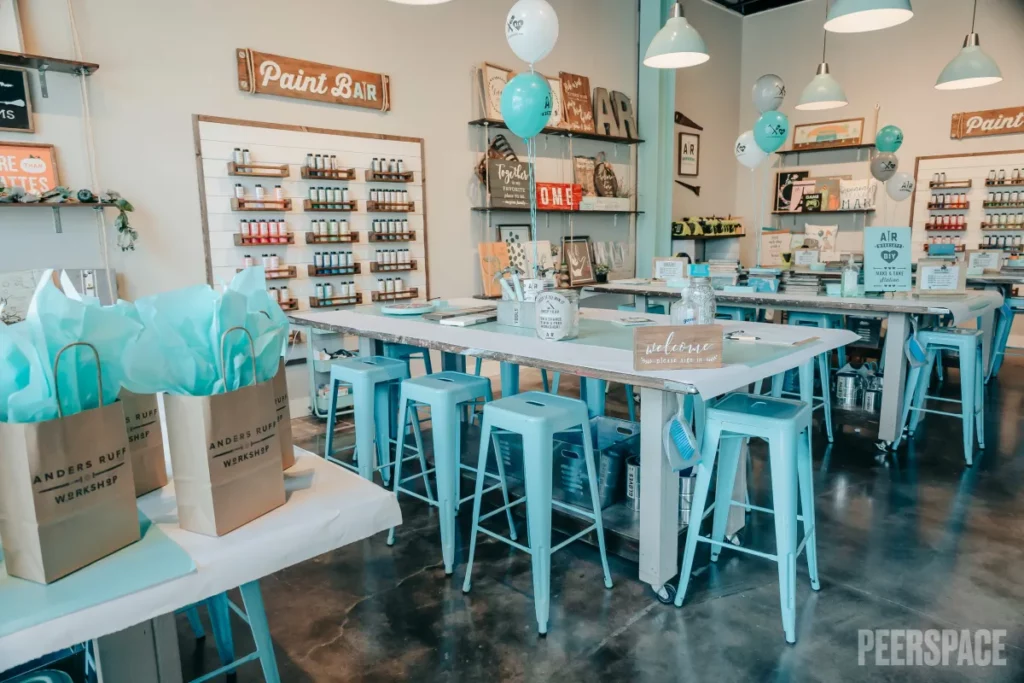 If you're feeling crafty, making something together is an amazing way to break the ice as a group. You could host a painting party where everyone paints their version of the same image or build a fun craft that you found on Pinterest as a group. So long as everyone is getting their hands dirty and having fun, fun conversations are sure to follow!
This is easily achieved by booking a Peerspace workshop venue. For instance, this unique boutique workshop in Fort Myers has everything you need to host the ultimate paint night at your mixer.
6. Sing your heart out at a karaoke night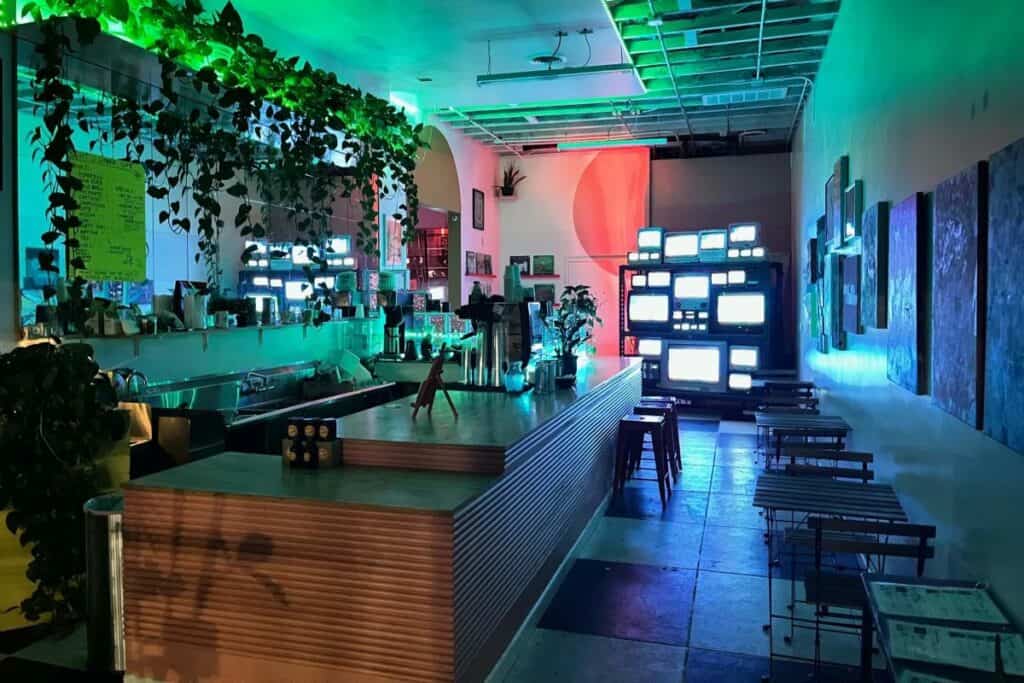 There's nothing like belting out a little Journey together to bond as a group. You'll get to learn a lot about your new teammates, like what everyone's favorite song is and who has the best of pipes.
Don't feel like heading to a cramped, crowded local karaoke bar? No problem, head to a private Peerspace instead. We love this colorful karaoke party room in Los Angeles as a suggestion for your social mixer. It has all the karaoke equipment already set up and a fun, vibrant setting sure to inspire conversation.
Just in case your social mixer takes a 70s turn, be sure to read up on our 11 groovy disco party ideas!
7. Cocktail mixer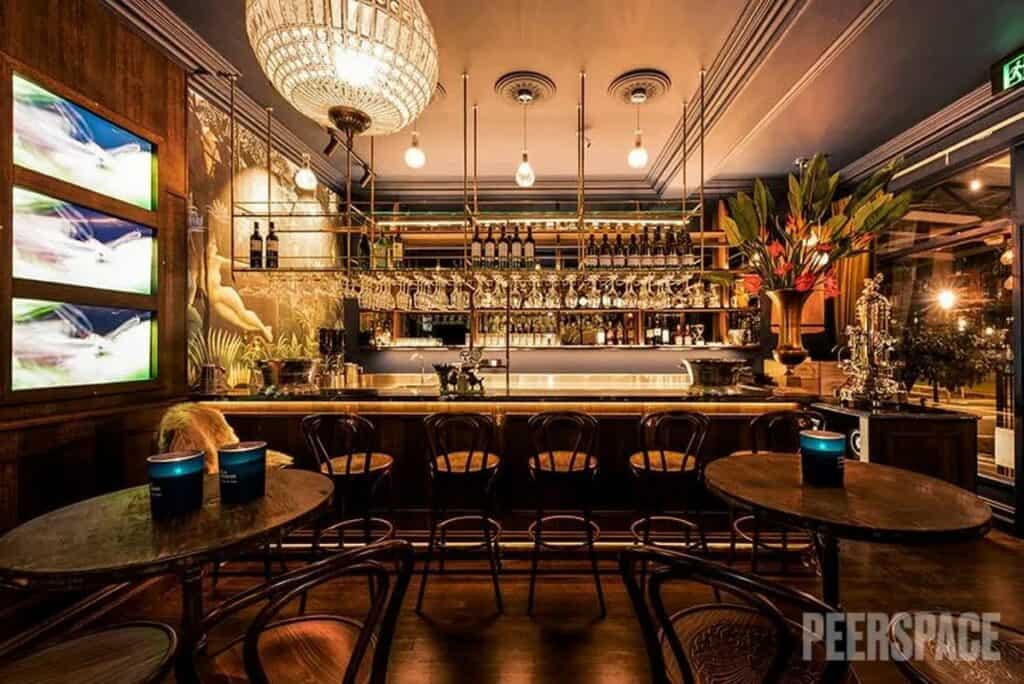 Here's a fun mixer idea to bring a little boozy fun to your event. As new guests arrive, give each guest a different cocktail ingredient to wear along with their nametag. Encourage guests to work together and create different cocktails. When a guest with a "vodka" nametag and one with an "orange juice" meet, they make a cocktail, and each receives a straw. The guest with the most straws at the end of the night wins a special prize!
This would be extra fun at a Peerspace bar. One suggestion? This totally glamorous lounge bar in Sydney, Australia. It provides cocktails as well as canapes, coffees, and teas.
Discover our 9 cool cocktail party ideas to enhance this idea even more
8. Play "What's on your phone"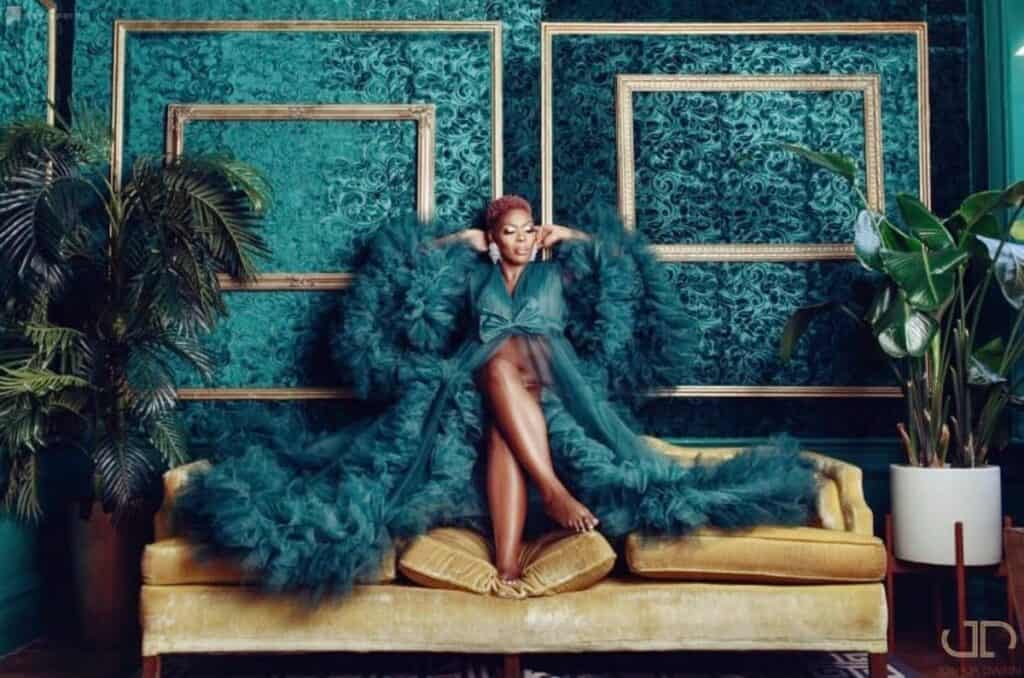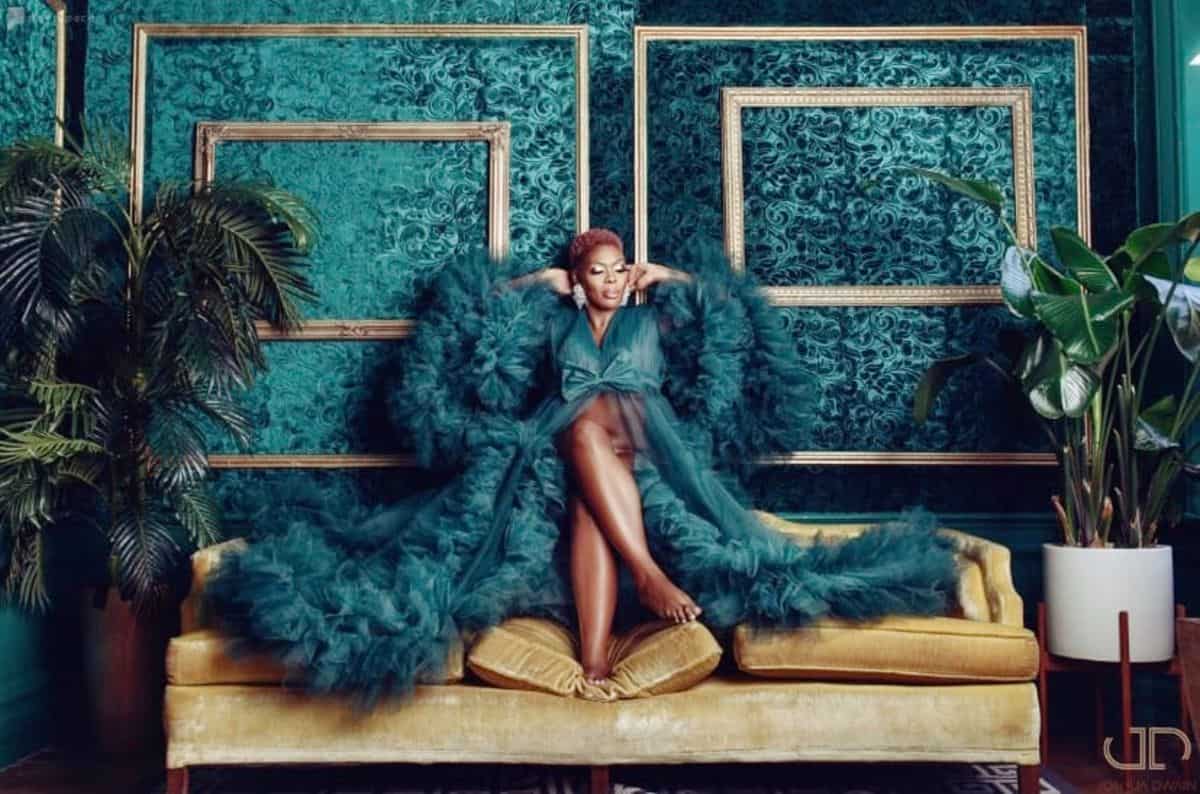 Typically, being on your phone at a mixer is a sign of boredom. Not so at this fun mixer idea! Have everyone get out their phones and challenge guests to take photos with their fellow participants. They might get 5 points for taking a selfie with someone else, or ten points if they can get a quick video of another guest singing the first line to their favorite song.
Whoever has the most points by the end of the night wins. And while everyone has their phones out, this is also a great time to exchange contact information for later!
9. "Speed date" your introductions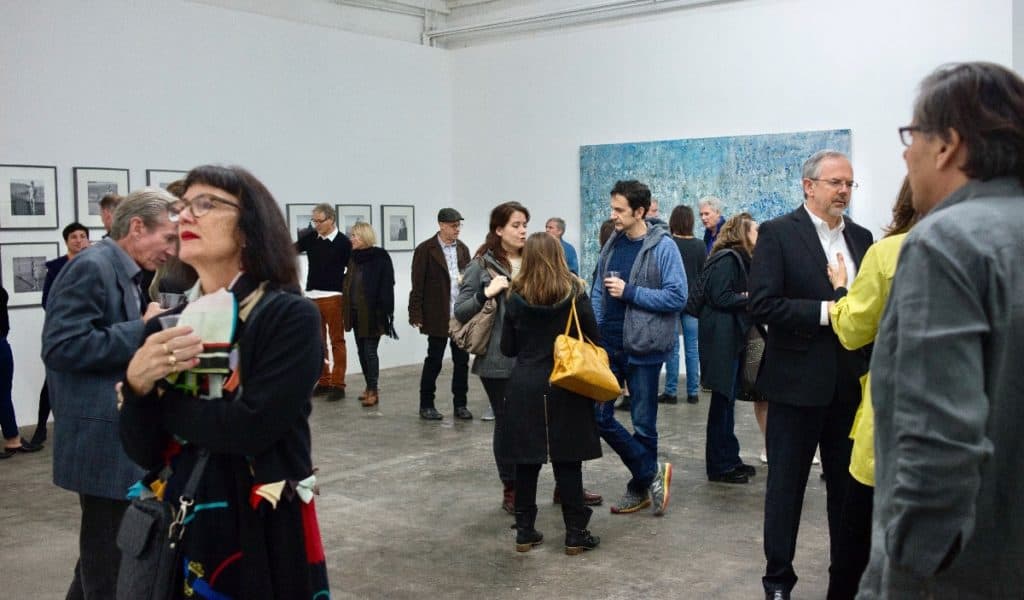 You've heard of speed-dating, the act of going on brief 60-second dates with potential partners. If speed-dating can ignite a romantic spark, why not a spark of friendship? Set up a series of quick 60-second "dates" with every member of the group.
This gets a lot of introductions out of the way fast, and once everyone breaks the ice, natural conversations become a whole lot easier. 
10. Play "what am I"?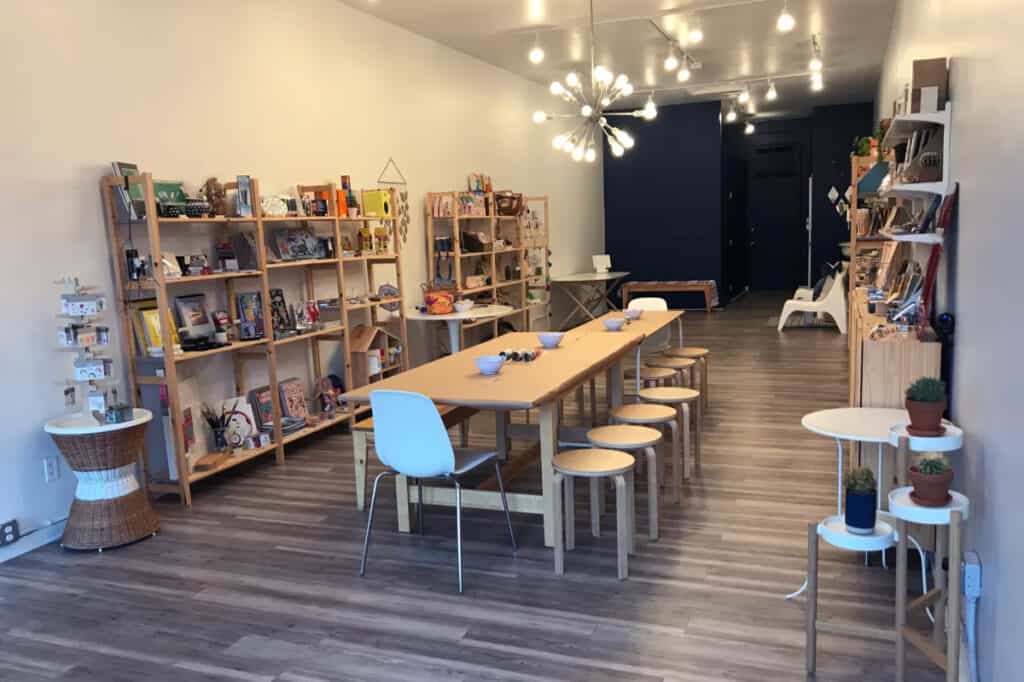 Here's a fun mixer game to get conversations flowing! In this interactive card game for adults, everyone places a card inside the headband on their forehead and tries to guess their occupation, using only yes or no questions that other guests have to answer.
For added fun, don't use the pre-packaged cards from the game. Instead, have everyone write down an object on an index card and distribute them randomly. This can lend a more personal touch to the game with hilarious results! 
Try these icebreaker ideas for more creative ways of getting to know each other!