Consider using Peerspace to find venues instead of Airbnb
To find a place that's equivalent to an Airbnb with a big backyard for events, try Peerspace. As we mentioned, Peerspace is the largest marketplace on the internet for hourly event venue rentals and other hourly space rentals, as opposed to the lodging and vacation rentals offered by Airbnb.
The site has literally thousands of listings in hundreds of cities across the globe. So if you're in our near a city, there's likely to be a venue with a big backyard that's available in your area that would be a good fit for your event-planning needs.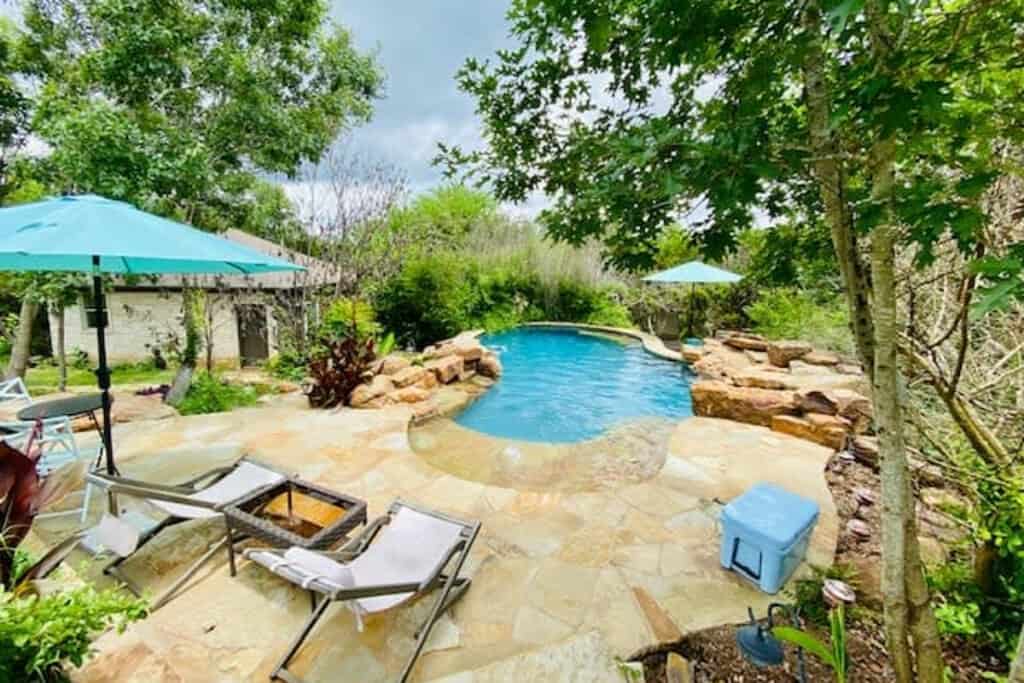 Now that you know Peerspace exists, the question is: why is it a great tool for finding venues, and a better choice than Airbnb for this purpose? For starters, the site's selection is vast. You can easily find plenty of venues that include access to large backyards and other outdoor spaces.
Another benefit of using Peerspace is that it'll help you avoid overpaying for your venue rental. In fact, you'll have an easier time staying within your event's overall budget. When you use Airbnb, you have to pay for whatever location you're renting for a minimum of one night, rather than paying by the hour like you normally would for event venues. The site just doesn't offer an hourly rental function and typically has soaring rates. With Peerspace, you always pay by the hour and can find great deals on backyard spaces with ease.
Why pay extra to use a space when you're only planning on being there for a few hours? Keep in mind that this difference can help you afford more high-end venues on Peerspace since you're only paying to use them for a few hours at a time.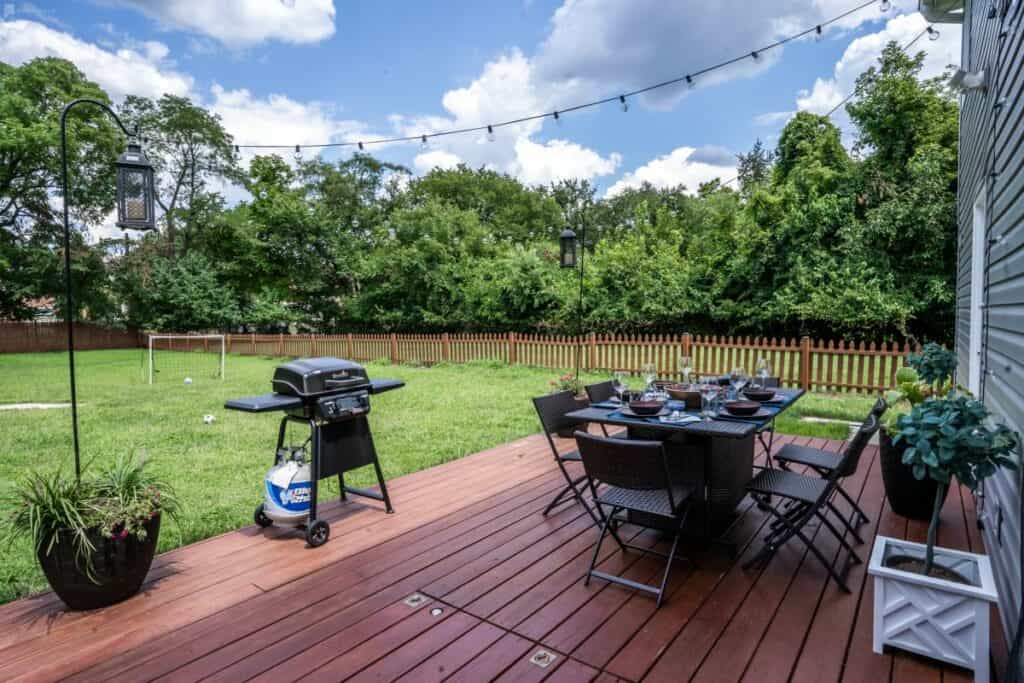 Another major benefit of Peerspace is that the site is really easy and intuitive for new users to navigate. So you'll be able to find a venue with a big backyard for your event in no time. Although the site has a ton of listings to offer, the search tool makes it easy to sort through them and pick out the ones that will work for you.
To start searching, head over to the Peerspace homepage and enter the type of event you're planning and your location.
Then, you have the option to narrow your search down considerably more based on the following criteria:
Keywords included in the listing
Hourly cost of the rental
How many guests the space can accommodate
Included indoor and outdoor spaces (in this case, you'll want to check off "backyard" to limit your results to spaces that have backyards)
Production equipment included with the rental
Type of space
Other amenities (such as a library, fireplace, etc.)
Style/aesthetic of the space (like rustic, vintage, industrial, etc.)
Whether or not you can book the space instantly, if your event is coming up soon
Now you've narrowed down your search only to venues with big backyards that fit your budget, event size, and other requirements. Next, it's time to begin browsing individual listings. Every listing includes high-quality photos and in-depth descriptions of the associated space.
Many listings also have reviews from those who've rented the spaces before, giving you even more insight into what you can expect if you rent it yourself. And if you still have questions for the host, you can easily reach out to them with your inquiries.
Our unique outdoor decoration ideas can help you gussie up your backyard rental. Check them out!