Peerspace is like an Airbnb for Christmas parties, but even better! For instance, if you're looking for a party space in San Diego, California, consider this Spanish villa garden courtyard in La Jolla, CA.
It offers you a bright and beautiful space at a historic landmark home. Outside, enjoy a relaxing garden with a covered patio, water features, a fire pit, and custom-made mosaics. It's also within walking distance of La Jolla Village and Cove. Plus, it is an excellent value at $175 per hour. The host even offers you the option to add on rentals like the kitchen or an indoor lounge.
Remember how we mentioned those Peerspace reviews? Here's one from a Peerspace user who booked this venue for her own event: "An absolute dream! We loved this home and it was the perfect space for the launch of our intimate supper club! Francesca was very communicative and helpful. The garden area, the pergola, and the chef's kitchen were beautiful and exactly what we wanted for our event. Can't wait to host here again soon."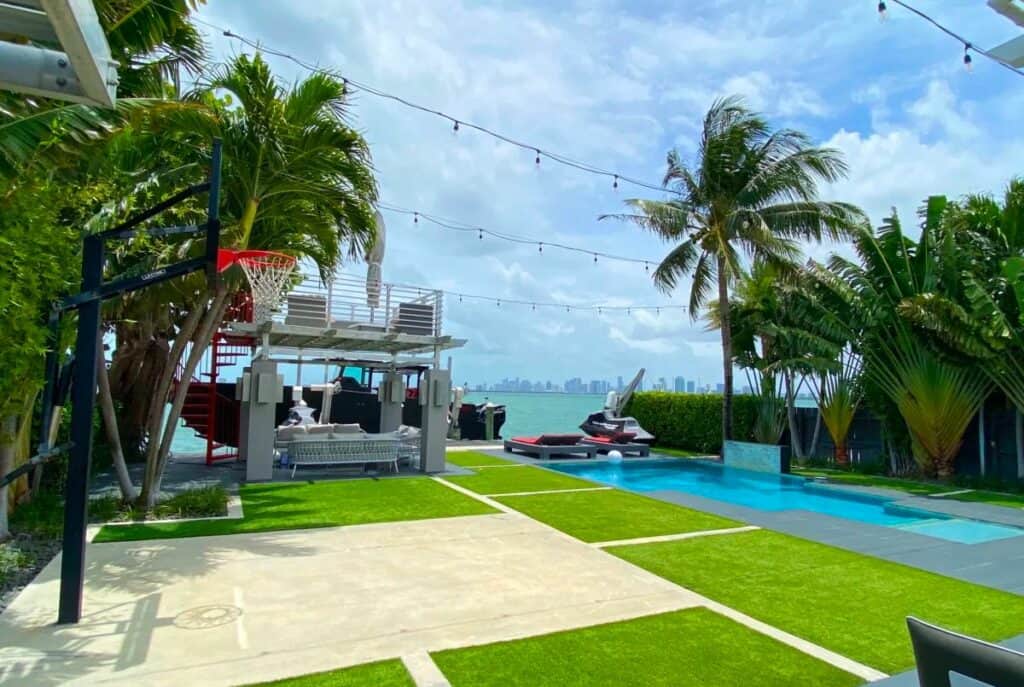 If you're based in Miami, it may be 80 degrees and sunny in December, but Peerspace is like an Airbnb for Christmas parties and can help you throw a festively cool Christmas event.
Let's say this one is for friends and family who are flying in from all over the US for a little Miami, FL family reunion. Imagine you're expecting 20 people and want to make the most of the contrasting weather by throwing your party near the beach. Peerspace can help! 
For instance, consider booking this modern waterfront home with incredible views. It's a sleek modern home with an open concept home filled with modern art and comfy seating. Outdoors, you can enjoy spectacular views of downtown Miami and the waterfront. Plus, there are multiple lounge areas, a large pool, a jacuzzi that can fit up to 10 people, a viewing deck, and a basketball hoop.
In the words of a Peerspace reviewer: "The space is STUNNING and the host is so kind, accommodating and helpful. Definitely recommend this space for immaculate views and having a good time among friends/family."
This sounds like the perfect place to throw a Christmas party! You easily reserve your date, and once everything is set, you can relax and enjoy!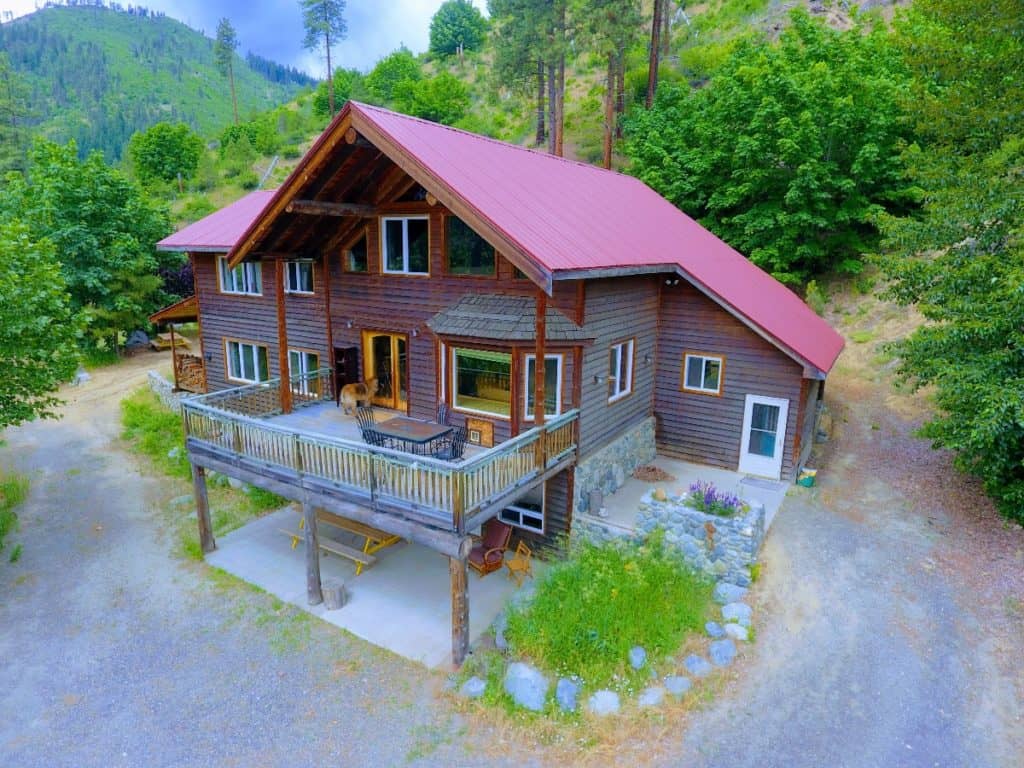 Could a Christmas celebration be any more festive and traditional than in beautiful and snowy Vermont, the "Green Mountain State"? Take a look at this rural working farm with fabulous views of the Green Mountains in Randolph, Vermont.
It comprises a red traditional post and beam barn and sugarhouse that overlooks a pond and lush green pastures. Fantastic views of the Green Mountains. Since the barn opens end to end, your guests will enjoy stunning views as they party. The host also explains that animals are on-site while snow enhances the red barn and sugarhouse for a spectacular seasonal backdrop. 
Why not bundle all your friends into cars and make the drive up to Vermont for a fabulous Christmas party?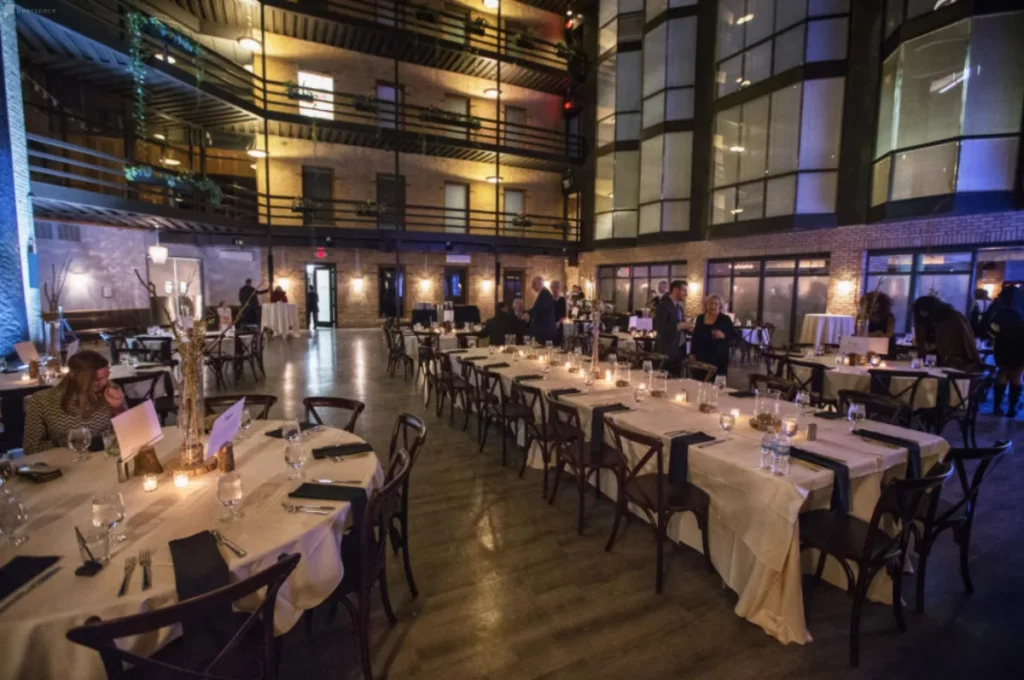 The holidays are all about treating yourself. So why not go all out with friends, family, and colleagues and book this sensational Minneapolis event space for your Christmas party? This chic and unique downtown venue offers on-site catering, elegant decor, tables and chairs, A/V equipment, and space for up to 350 guests.
This can be the ultimate Airbnb for Christmas parties, thanks to its thoughtful services and stunning ambiance. Plus, you can just imagine pushing aside the tables and creating a dance floor for a post-dinner Christmas dance party!
When you check out this venue's Peerspace reviews, you'll notice a lot of reviewers leaving comments like, "This place was beautiful!" "Fantastic space and great help + management," and "Was great, had a blast."
Don't forget about your Christmas Eve plans! Use our Christmas Eve party ideas to ensure your night-before celebrations are on point.