Be a birthday baller in this five-level Art Deco-style gleaming Miami villa. Chill on one of the wraparound porches and watch the sunset over the mansion's private lake. After that, enjoy a night swim in the multilevel swimming pool. The interior space is worth bragging about, too – the ceilings are 20' tall, for starters, and the décor is oh, so Miami.
Hosting your awesome summer party in this fantastic space will make you forget about all those schoolyear birthday pizzas you missed.
And check out how awesome this home's host is, according to its Peerspace reviewers: "I was having difficulty finding a venue where I could make my party my own and this option let me do exactly that! It was the perfect choice. I was allowed to create the party of my dreams and had so much fun! Veronica made sure everything went smoothly and went above and beyond to help add special touches. I didn't have anything to worry about and all my guests had a great time."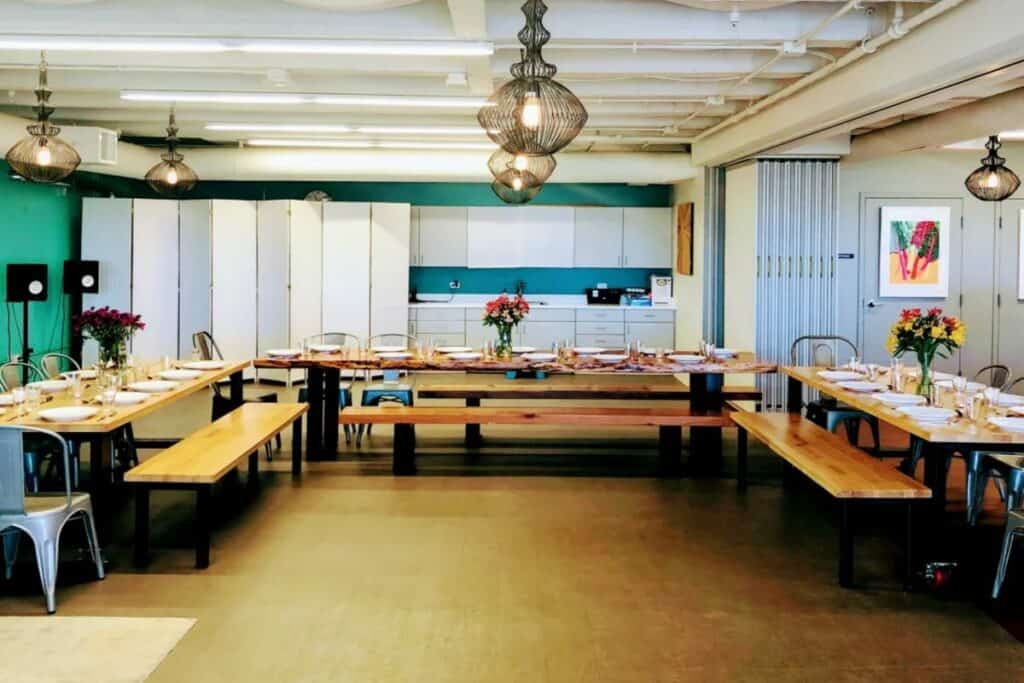 This 2400-square-foot venue is located right on the waterfront at San Francisco's famous Fisherman's Wharf. With its flexible floor plan, the studio space can also accommodate up to 80 people. Your awesome summer birthday party could take the shape of a culinary feast or a dance party – or whatever you can dream up, really.
The space's classy modern feel, exceptional natural light, and views of Alcatraz will absolutely charm your guests. As an added bonus, the space offers a fantastic chef's kitchen for all your cake-cutting needs.
And check out how a Peerspace reviewer felt after booking their bday party here: "Beautiful venue, incredibly spacious, and Rachel was very easy to work with! Hosted my birthday party here and all I got were compliments from friends. I would highly recommend booking this space for your next event!"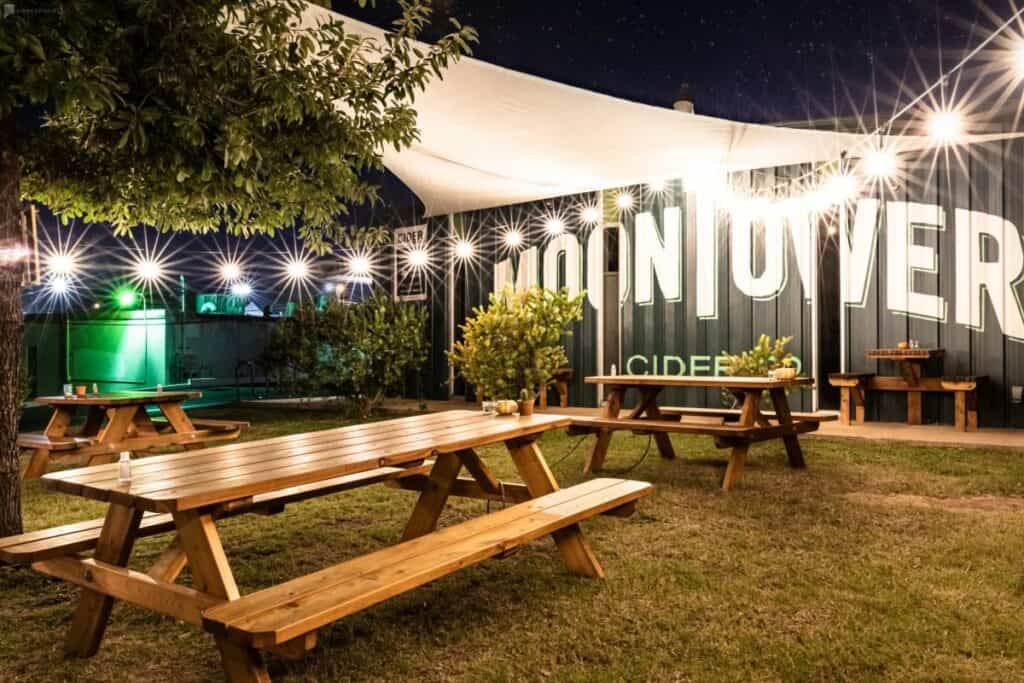 This legendary space in Austin is a working cidery with a spacious tasting room. It would be absolutely ideal for your awesome summer birthday party – especially if you're into all things haunted since the space is a remodeled former mortuary.
What about a birthday séance, with plenty of cider to pass around? If that's not your scene, no worries. Instead, take the party to the cidery's beautiful patio, which can accommodate up to 60 guests.
"The perfect space for my birthday party," shares a Peerspace reviewer. "I'd note that there was also an ice machine, extra tables, and an ice chest you can use as well. Our server was super helpful and pitched in and brought out or set up these items for us without us knowing or asking. MoonTower Cider Co is the perfect spot and the entire process was very easy for us! Thanks for helping me create wonderful memories with loved ones :)"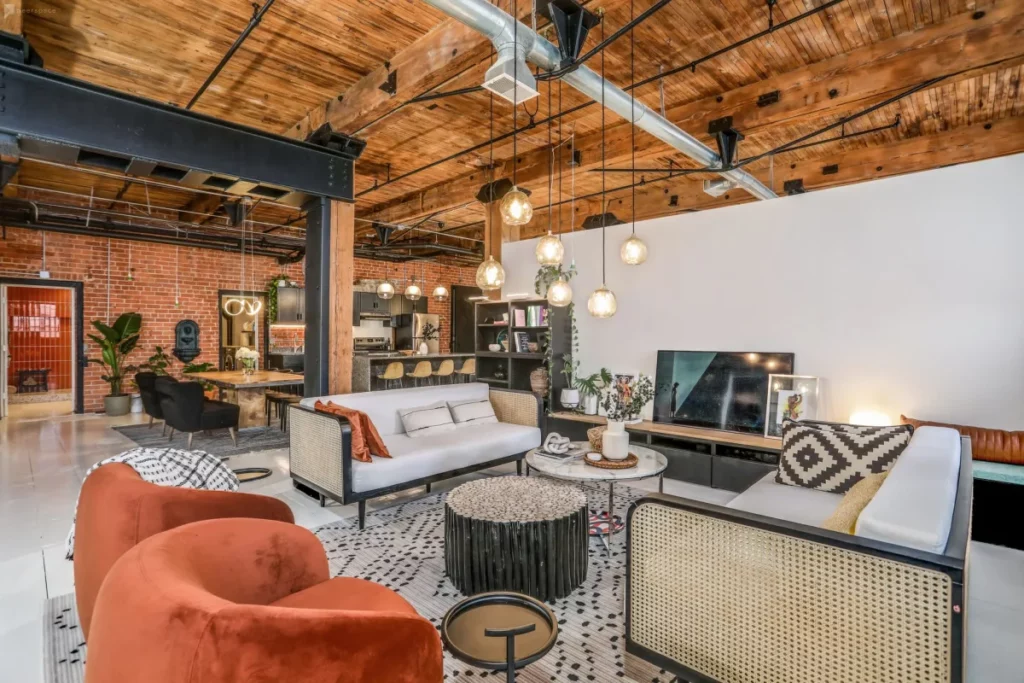 You could host an absolutely epic Motor City birthday blowout in this Rivertown Warehouse District "Disco Loft". With its high ceilings and versatile layout, this airy space is ideal for entertaining as many as 50 of your luckiest guests.
All the lights are dimmable, and there's also an incredible speaker system. The loft is situated near live music events and art galleries, so you can go out on the town and pre-party before attending your actual shindig.
This helpful Peerspace review also shares how helpful the host is! "This place is great. The host Abbey is awesome, super accommodating and very organized. She returns messages promptly and is very helpful with suggestions for your event. Will definitely book this again. Great place for various occasions. Was very comfortable for 50 people."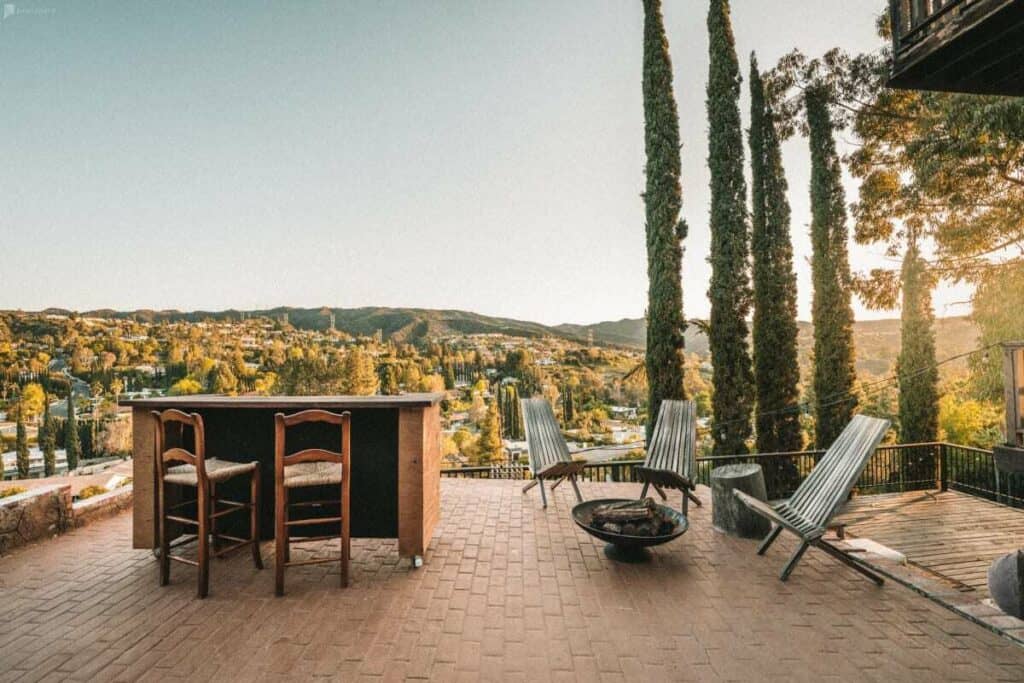 This Encino space is primarily an outdoor deck featuring some of the finest views in all of Southern California. Imagine taking your summer birthday party photos with that incredible vista in the background. Then, as the city lights dim, light the outdoor firepit and take in the golden sunset with up to 70 of your besties.
Check out how this Peerspace reviewer utilized this space for their birthday: "Robiee and Ryan are fantastic hosts! They were very responsive throughout the process and extremely helpful with getting the space ready for my event. I decided to throw a birthday picnic here and the space was perfect. The view is breathtaking and great for pictures. 12/10 would recommend :)"
Our 12 awesome adult birthday party ideas turn things up to 11!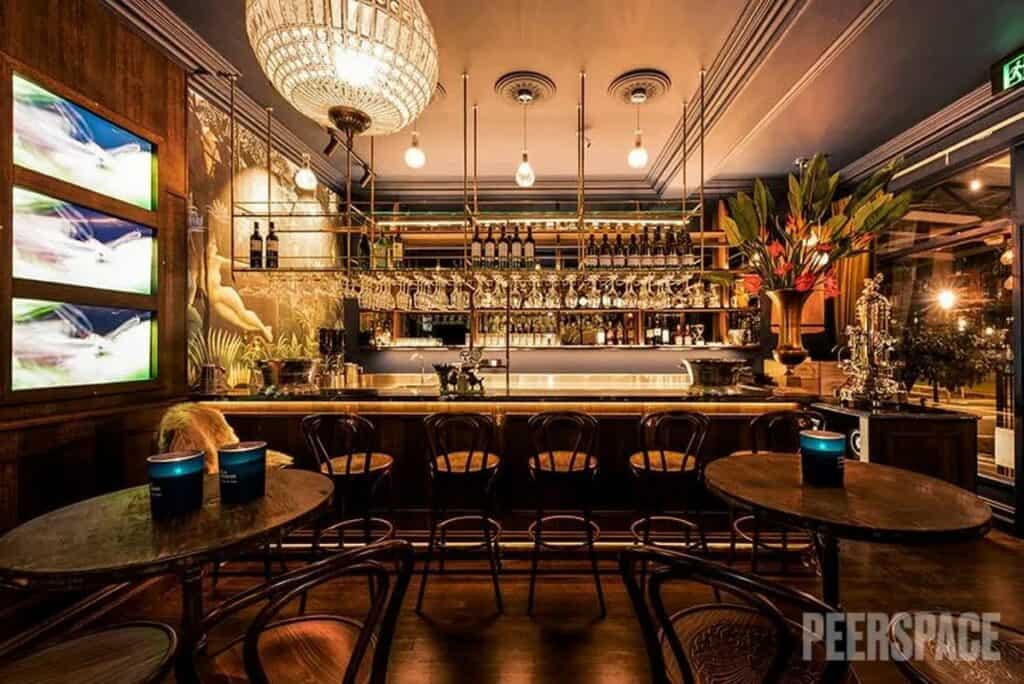 Peerspace doesn't only offer you access to beautiful venues Stateside. There are gorgeous event spaces that you can book in cities across the world. And if you're looking for summer birthday party ideas in Sydney, Australia, and want to host a glam summer soiree, then you need to see this Millers Point lounge bar!
It's a super chic and stylish bar complete with a lounge and covered outdoor space. The uplighting, chandeliers, artwork, and furnishings all come together to create a vibe-filled ambiance anyone would want at their birthday celebration. The host can also provide drinks, including non-alcoholic options, and tasty canapes.
Need a versatile spot for your awesome summer birthday party? Then take a look at this convenient gathering space in Portland's Lloyd District. The layout easily converts to fit the theme of your gathering. It's ideal for catching up with your guests, and you could even use the space's projector to show home movies and blast oldies from the speakers.
"It turned out to be a wonderful event place for a birthday party," shares a Peerspace reviewer. "Very communicative hosts and extremely prompt in responding to queries. The place was just right with the right set of infrastructure for the party that I hosted. Will surely recommend this place and rebook again when needed."
Are you one of our many London-based readers? Then check out our fun London birthday ideas to kick start your birthday in the Big Smoke superbly!