3. A projector or screen for presentations
Does your pop-up involve a presentation or slideshow that accompanies it? Having some kind of projector or TV screen that you can hook up to is a must, especially if you're using a program like Powerpoint or Prezi. If you don't have this stuff laying around at home, don't worry! Many of the listings you'll find on Peerspace will have one available included in the hourly rental price or as an add-on.
If you're in Charlotte, North Carolina, try out that quirky and colorful creative studio that's just minutes from Uptown! They've got everything you need to have a successful launch like a projector, screen, and more. It also comes extremely highly rated by Peerspace community members who have used it for a variety of events and productions.
4. Decorations and signage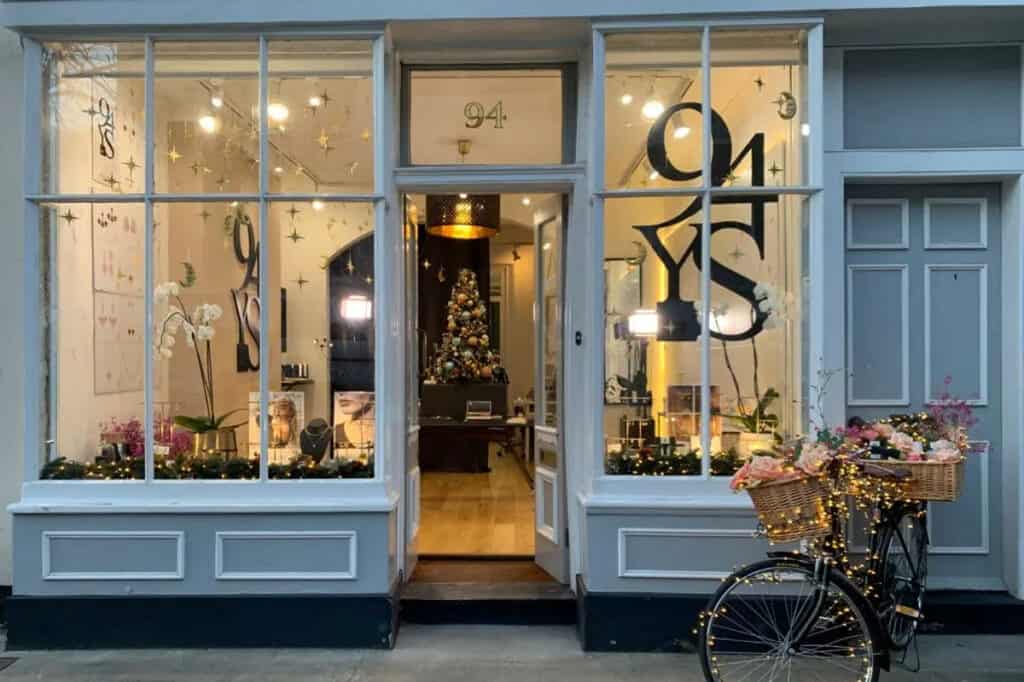 One of the most important things to get out of this pop-up shop checklist is that visuals can make or break your big day. Be sure to pick a cohesive theme with colors, signs, and decorations that draw in people walking by and dedicated customers alike.
Looking for a particular style or them? Search for specific styles like industrial, modern, chic, and more on Peerspace to find a space that suits your aesthetic!
5. Make payment easy with a POS system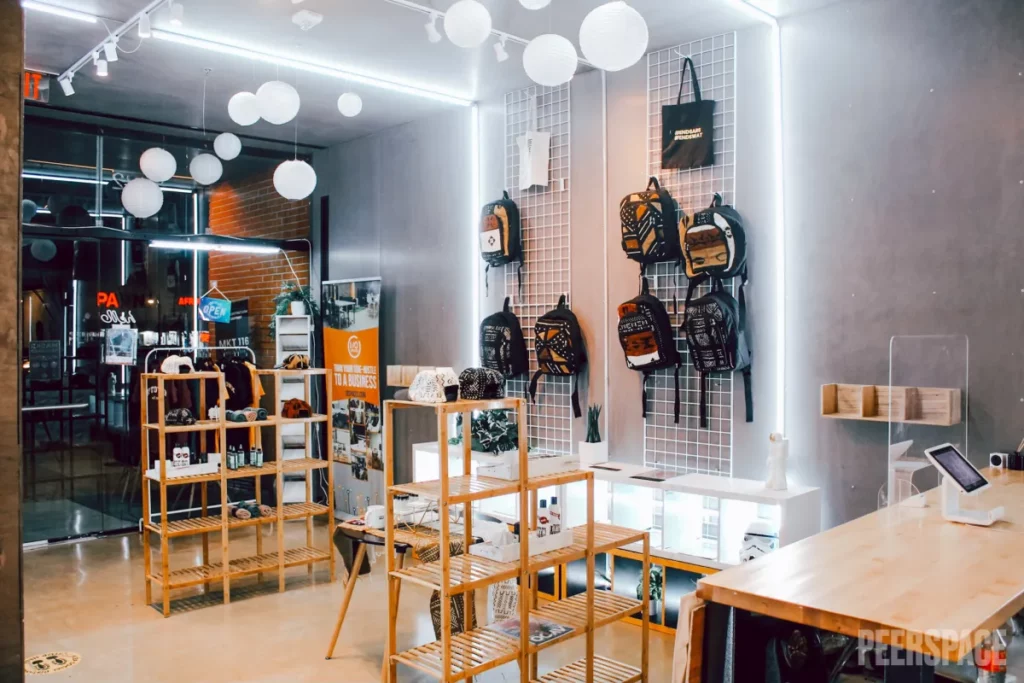 Most shoppers don't carry extra cash, and making them run to an ATM might turn away some potential customers. Make sure that you have a state-of-the-art POS system on hand or something like Square with an iPad to keep lines moving and offer flexible payment methods.
If you don't have access to one, find a location on Peerspace. For instance, we love this street-level retail store in Silver Spring, Maryland that has one you can use! To add to the list of reasons this is a flexible, easy-to-use space, it's also been praised for being easy to access from public transportation.
6. Dining plates and utensils
Are you serving food at your pop-up shop or having the event catered? It can be easy to overlook that you may need some extra dining plates and utensils on hand to feed everyone. On every Peerspace listing, there will be a detailed list of all of the available amenities, so you can find out if they have them for you to use already, or if you should make arrangements to get more.
For an all-inclusive option, try something like this cider bar in Central East Austin that has everything you need and more!
Here are more creative pop-up shop ideas to enhance your event!