Door prizes (a prize awarded to the holder of a winning ticket passed out at the entrance to a function) are a great way to create excitement around your next company event, holiday party, or retreat. Companies often promote door prizes as a way to increase attendance and enthusiasm surrounding their gatherings. Although the items you decide to use depend partly on your budget, we've come up with a few door prize ideas for your next company event.
Gift Certificates 
One of the easiest yet best door prizes is a simple gift certificate. By giving a gift certificate, you're letting the winner choose the type of "prize" they'd like. A popular example is a simple spa gift card. It basically says, "go take a moment to yourself to relax!" and who doesn't like a good back rub or manicure? You could also give away gift certificates to restaurants, local retailers, or a prepaid debit card like an Amex Gift Card.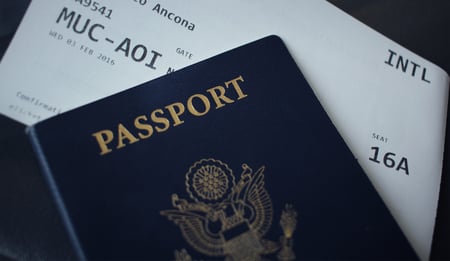 Travel Vouchers
A vacation is a great gift idea that anyone can use. You can give away travel vouchers for popular airlines and hotel brands – then your employees can choose where they want to go! If you are trying to give away a full vacation, including air, hotel, and even a cruise, then you will want to get a professional travel agent to help you organize the whole package. Essentially, you want to make sure all details are covered, and the winner gets connected with a travel agent to book the vacation directly after your event.
Vacation Time
Time off is an extremely popular giveaway if you're hosting a party for your employees – everyone loves some extra paid time off. Determine how much time off you can give away that makes the most sense for your business. Employees will appreciate taking an extended vacation with family or a paid week off when the office or season is slow.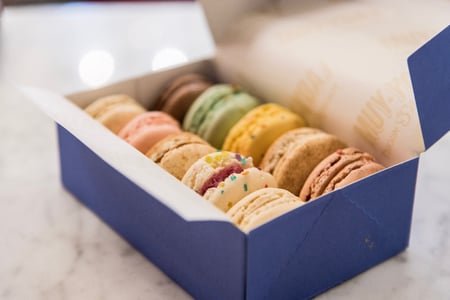 Monthly Subscription Packages
Show your employees some love by purchasing them a subscription to a product or service that they will use. There are hundreds of subscriptions to choose from depending on your employee's interests, including lifestyle boxes (like FabFitFun), wine of the month clubs, whiskey clubs, or food subscription boxes (like HelloFresh or BlueApron). Another idea would be a prepaid yearly subscription to a service like Amazon Prime, Netflix, or HBOGo!
Company Swag 
If you spent the bulk of your budget on your event venue or you simply can't afford to give away thousands of dollars in door prizes, consider putting together company-branded items. These items can include coffee tumblers, sweatshirts, zips up, backpacks, and more. Including your branding on these items is a great way to remind attendees about your company and what it has to offer.
Seasonally Themed Items
What is the upcoming season? If you're throwing your party in the summer, put together a seasonal bag with all of the essentials, including a beach chair, beach bag, suntan lotion, and towel. If you're hosting your party in the fall, consider giving away a backpack filled with hiking or camping necessities. Basically, if you choose prizes that correlate with the time of year, party attendees will connect your business with all the positive feelings that go along with the season.
What different types of door prizes have you received in the past? Was there anything out of the ordinary that you simply could have done without? Or perhaps an item that you fell in love with? Let us know by leaving a comment below or sharing with us on Facebook, or Twitter.
Find a venue for your upcoming company event
Planning an upcoming company event, holiday party, or retreat? Start your venue today on EventUp, the leading venue directory with every type of venue you could need for a corporate event or celebration.