This creative flex space in Tustin, which is just below Los Angeles in neighboring Orange county, is one of our favorite micro wedding venues due to its versatility. Spanning 5,000 square feet, this multipurpose venue offers a spacious outdoor area with picnic tables and string lights for a romantic exceptional ambiance. While its interior is an elegant blank slate, with the hosts allowing you to decorate it to suit your perfect wedding vision. In terms of size, you can have a socially distanced intimate wedding with plenty of space to move around in.
One happy bride shared memories of her big day here on her Peerspace review: "Me and my husband had the wedding of our dreams for 100 people. Scott went beyond the bar and all I can say is you won't regret having an event here. Loved the place and how it can be transformed in anything. Also the photobooth device for an extra fee was such a hit! All my guests loved it. 10/10!!!"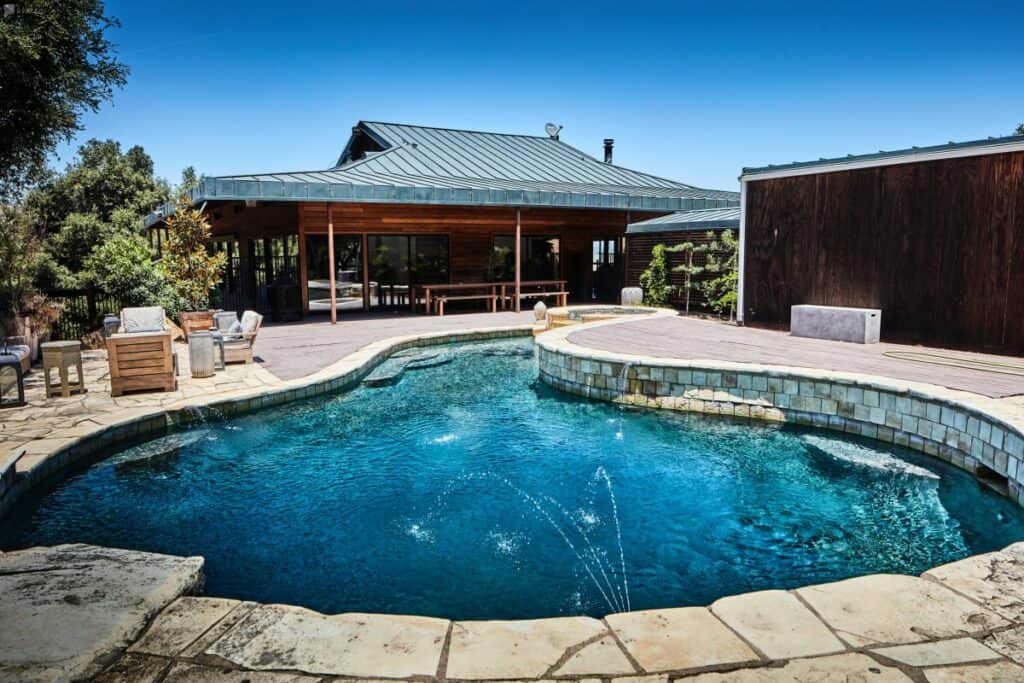 Hidden in the Topanga Hills is a micro wedding venue in Los Angeles that is a 70-acre breathtaking journey through nature. Each corner of this estate stuns even the most adventurous with a seasonal waterfall, abundant natural light, and a tranquil sanctuary. Every inch of this space is breathtaking, so narrowing down one spot for the ceremony may be your only challenge here!
Several luxuries are also present on the property, like the modern décor and the pool extending through the runway style patio, and do not forget the waterfall! This estate is pure bliss, and you can book it here on Peerspace. This is a venue that receives a lot of love from the community! As this review demonstrates, "Melissa is a wonderful host and so easy to work with. She is exceptionally accommodating and I would book her location again in a heartbeat. The property is gorgeous!!!"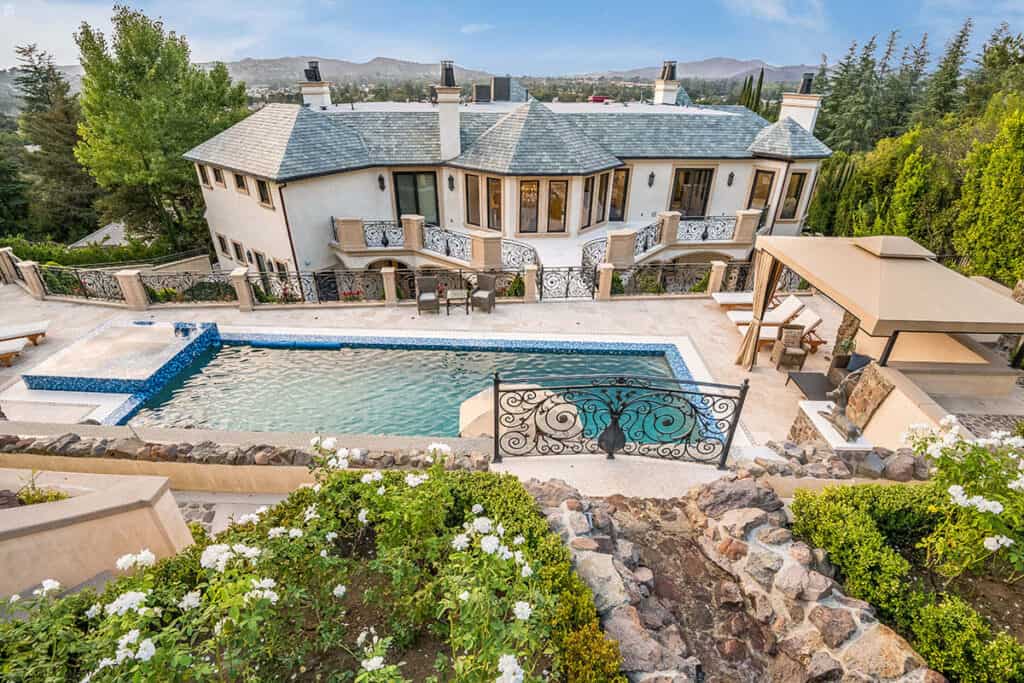 Take in a deep breath for this next one. This Peerspace Westlake Village chateau has French-style coursing through its wine engulfed heart. From the grand central spiral staircase (perfect for a wedding photoshoot!) to the myriad balconies and terraces, it's one of the most luxurious micro wedding venues in Los Angeles. This place offers views in the foothills of Malibu Springs and features a swimming pool and a movie theatre. And when you leave the marble-lined white interior of the chateau, you and your partner can stroll the flower garden to enjoy its beauty.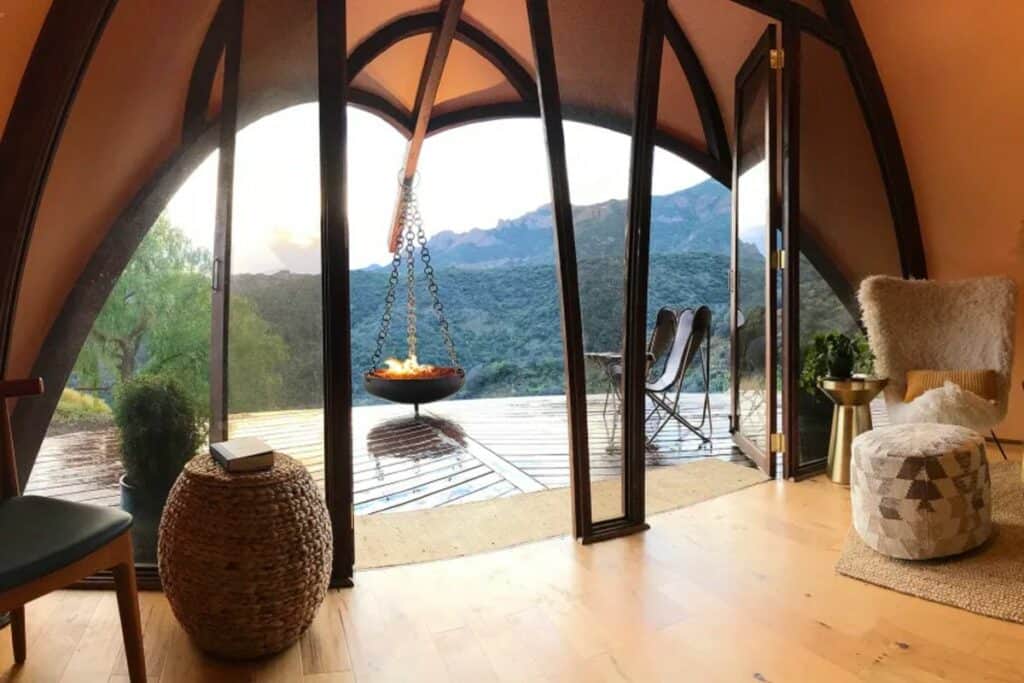 This secluded 12-acre site just off the Pacific Coast Highway is pure peace and tranquility, thanks to its Malibu mountains perch. And just look at that ceremony site! With a spa-like pool and a campfire surrounded by various hammocks and seating options, relaxation is elevated to new heights. This Peerspace location, nicknamed the Gesner Cocoon and designed by the famed architect Harry Gesner, might just be picture-perfect and a true one-of-a-kind micro wedding venue in Los Angeles.
According to one Peerspace reviewer, "Wow! All I can say is this place is an absolute winner. It made the perfect place for my event. Exclusive yet inviting. The view is stunning, the space is clean and Lisa was an amazing host. Very accommodating and attentive to our needs. I'm definitely going to book again!"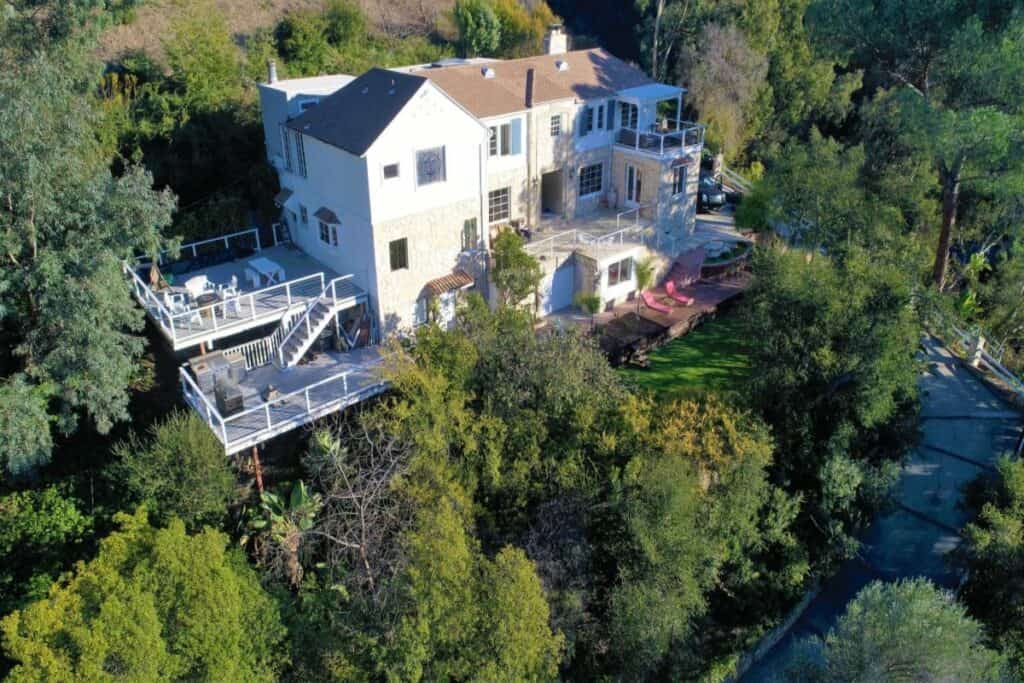 It's hard to imagine other micro wedding venues in Los Angeles with such a prime location. For one thing, the Beverly Hills forest surrounds this 1930s French-influenced mansion. Additionally, the property's hand-carved wood and stone works sit within gardens of flourishing plant life. And the lush forest backdrop is perfect for tranquil vistas and beautiful photoshoots alike. Enjoy breathtaking views of canyons, multiple decks, and an elegant spiral staircase.
Having a perfect wedding can seem difficult to pull off. But all anxious thoughts end for any lucky couple who starts their blissful life together here. Best of all, you can book it on Peerspace today!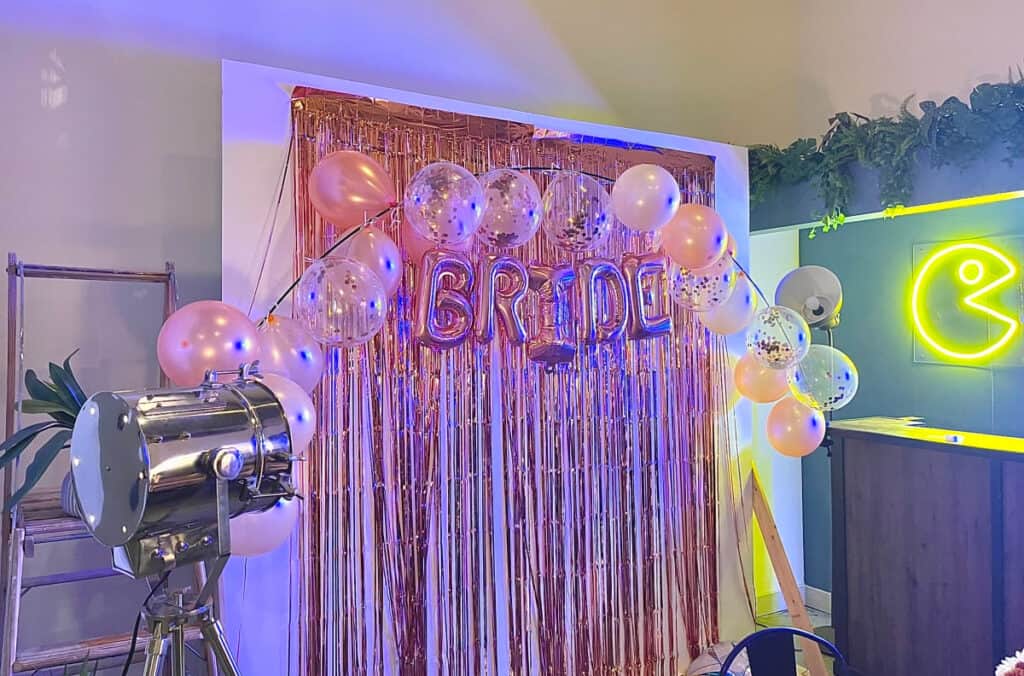 Any couple looking for something truly different should check out this eclectic flex space in the Arts District. This cozy venue, spanning around 1,000 square feet, boasts a glamorous kitchen, a fun "man cave" seating area, lots of lush plants, and a can't-miss Pac Man lighting installment. It only has space for 18, so make sure you're really having a mini micro wedding before booking! For those looking for an ideal photoshoot space, the host offers a portable 8×8 white cyclorama wall, with special colors available upon request.
One Peerspace reviewer summed up their time here as follows, "This place was amazing ! Location was nice, parking was easy and host was super nice. Literally just as the pictures show, so it did not disappoint !"