Here's to celebrating the last 45 years and the many more to come! Make this birthday one for the books with these 11 special 45th birthday ideas.
Besides providing you with high-quality birthday party ideas, did you know Peerspace can also provide you with high-quality party venues? It's true! As the largest online marketplace for hourly venue rentals, Peerspace has thousands of stunning spaces in cities across the globe.
Plus, when you book a Peerspace venue, you have the full support of your venue's local host. These friendly folks strive to make your time in their venues amazing and can help source any party extras you may need.
For instance, you can ask them their recommendations when it comes to catering, karaoke machines, and waitstaff, it's all within their powers! It takes away all the hassle of party planning so that all you have to do is sit back and enjoy.
Now, let's get back to our list. No matter if you're planning your own shindig or someone else's, these ideas are sure to inspire an incredible party.
1. A Peerspace you love with friends you adore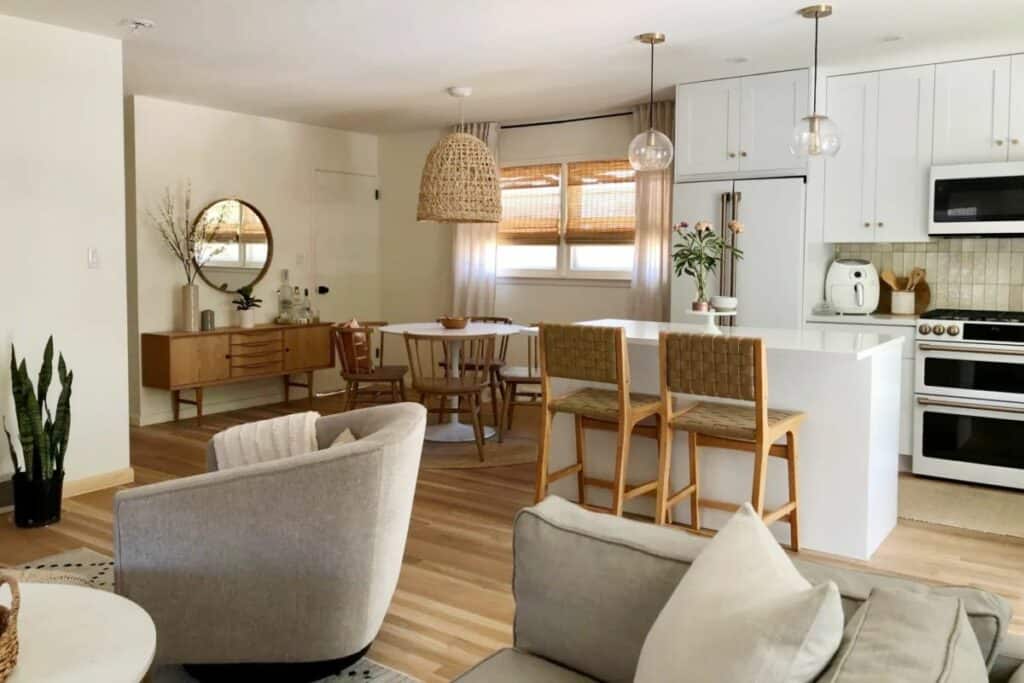 How many birthdays have you celebrated in your own home? Switch it up this year and do something out of the ordinary! Regardless of what you choose to do on your 45th, you are going to want to celebrate in a space that's as special as you are.
Peerspace offers a wide array of gorgeous venues for your 45th, like mansions with stunning views, ranch houses with tons of fun outdoor opportunities, and beach homes with gorgeous coastlines!
Here are a few concrete ideas:
Looking for something different? Go to Peerspace and type in the city you live in (or would like to celebrate in), and it'll present you with endless opportunities. Narrow down your search by specifying the amenities you are looking for, like outdoor spaces with gardens, a bohemian-style home, or amenities like a fire pit or gazebo.
Once you've found the perfect spot, you can book your space in just a few clicks. Enjoy!
2. 45 and feeling alive
You are never too old to have fun! Make light of your age with a funny elderly theme for your party. Ask guests to come wearing their best old man or old lady attire and tell them you'll be partying it up with pudding snacks that go easy on the dentures. Then, dance the night away to organ music!
Stop by the thrift store before the party and pick up old wheelchairs, walking canes, and walkers and offer them to your guests as they walk in the door — then challenge them to a wheelchair race!
Book a vintage theatrical event venue on Peerspace to serve as the perfect setting. If you're in the Los Angeles area, then this vintage theater in downtown Inglewood is ideal! It has room for 50 guests and offers plenty of ambiance to highlight your festivities.
It also boasts rave Peerspace reviews from past renters like this: "Owen and Major were amazing! Super accommodating and helpful without being asked. Have been to several theaters and this is where I will always go back to from now on. No hidden fees and super friendly."
3. Blast from the past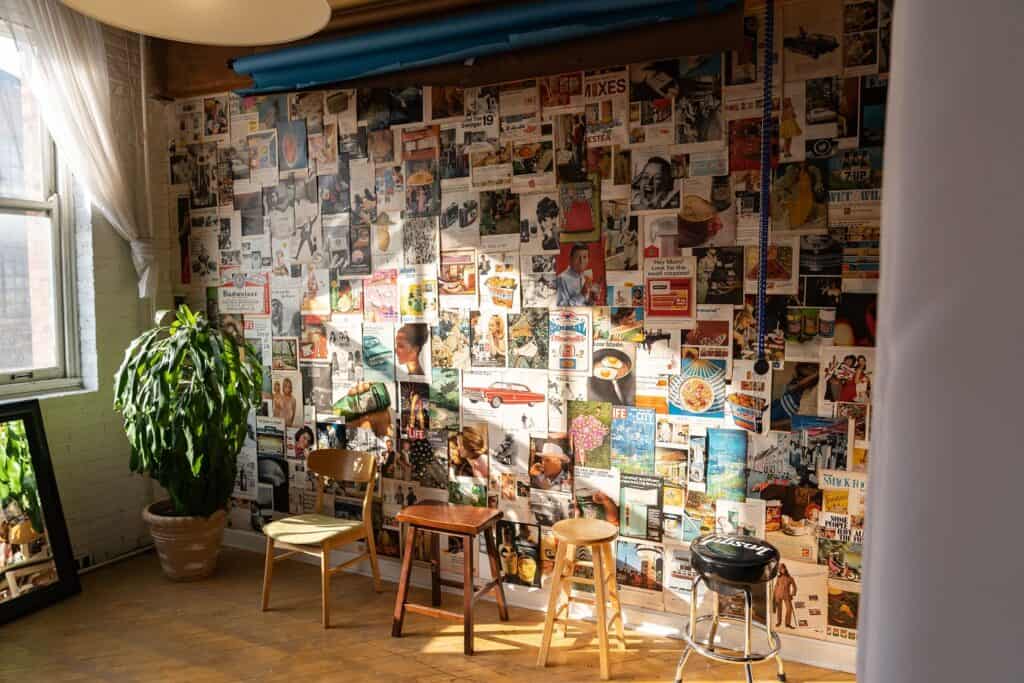 Take a moment to reflect pron the last 44 years with your friends and family during your 45th birthday party! Hang up your favorite photos from years past and set up a photo area where you can recreate your favorite photos. This would be a fun party favor for friends to take home with them — especially if you took them using a Polaroid!
Need some inspiration? Then this Chicago photo and video studio ought to do it! Since it's a professional studio, you can even book a photoshoot there and have a sensational birthday photoshoot to celebrate the new milestone you've reached.
Our groovy 70s photoshoot ideas can help you celebrate your birth year in true 70s fashion, baby!