4. Host a Roblox costume contest 
This is a great Roblox party idea for kids who love to play dress-up. 
Ask guests to come dressed as their favorite Roblox character or as their avatar in the game. To make things more interesting, you could even host a costume contest and hand out a prize to the best-dressed guest.
Keep an eye out for party venues with stages where you can host the contest, like this independent studio hire in London, UK. It's a fun theatrical space that kids will adore!
5. Create a Roblox game together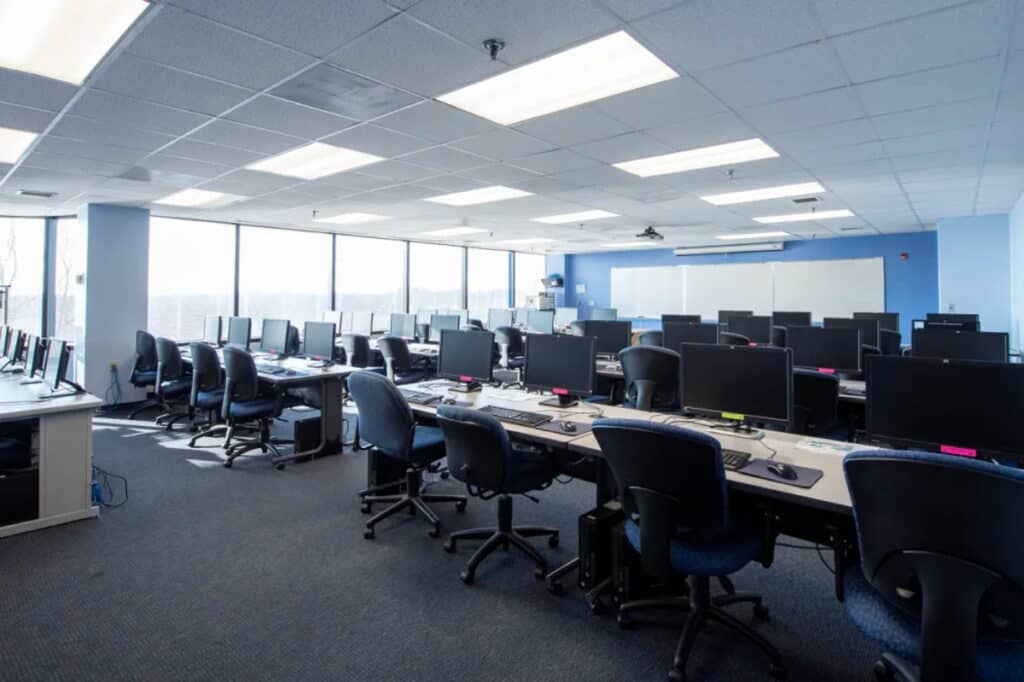 One of the defining features of Roblox is the ability to create your very own game in Roblox Studio. So why not workshop a Roblox game at the party? While you might not finish the game in one day, you could brainstorm ideas or lay the foundations for an awesome game that your child can finish on their own time. 
To get everyone working together, you could host in a Peerspace computer lab, like this one in Columbia, MD. It's a great Roblox party idea for the up-and-coming game devs in your life.
6. Decorate Roblox-inspired treats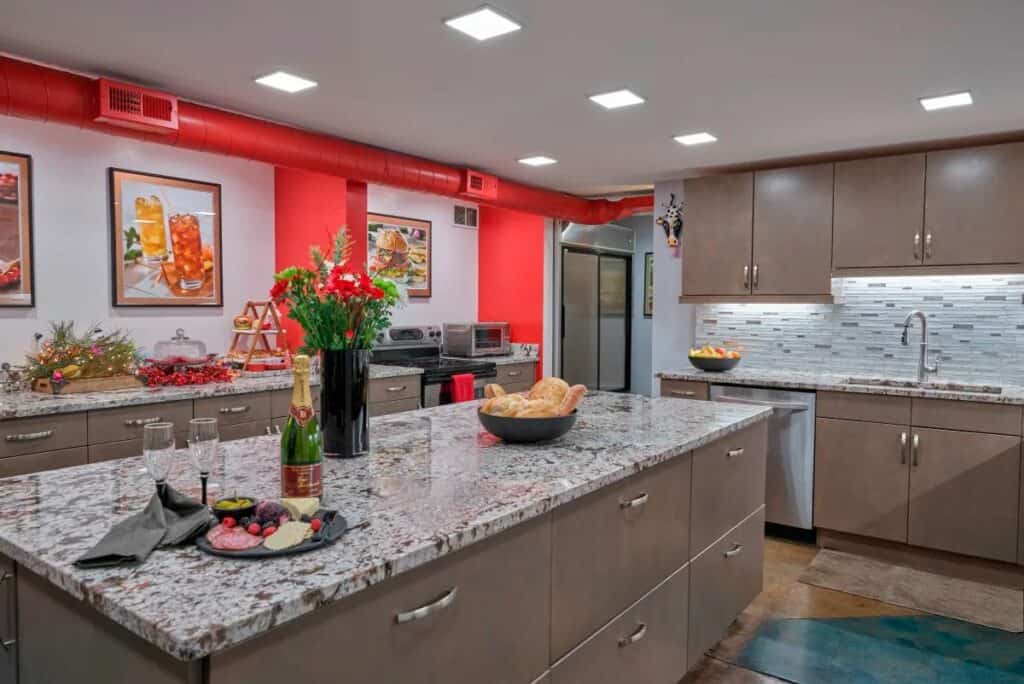 Every good party needs treats. Your child's Roblox party calls for a special Roblox birthday cake. You could order a cake at a bakery, make it yourself, or even make Roblox cupcakes for easy snacking at the party. 
To take it to the next level, allow your guests to decorate their own Roblox-inspired cupcakes in a Peerspace kitchen, like this chef's kitchen in Golden, CO.
7. Host a virtual party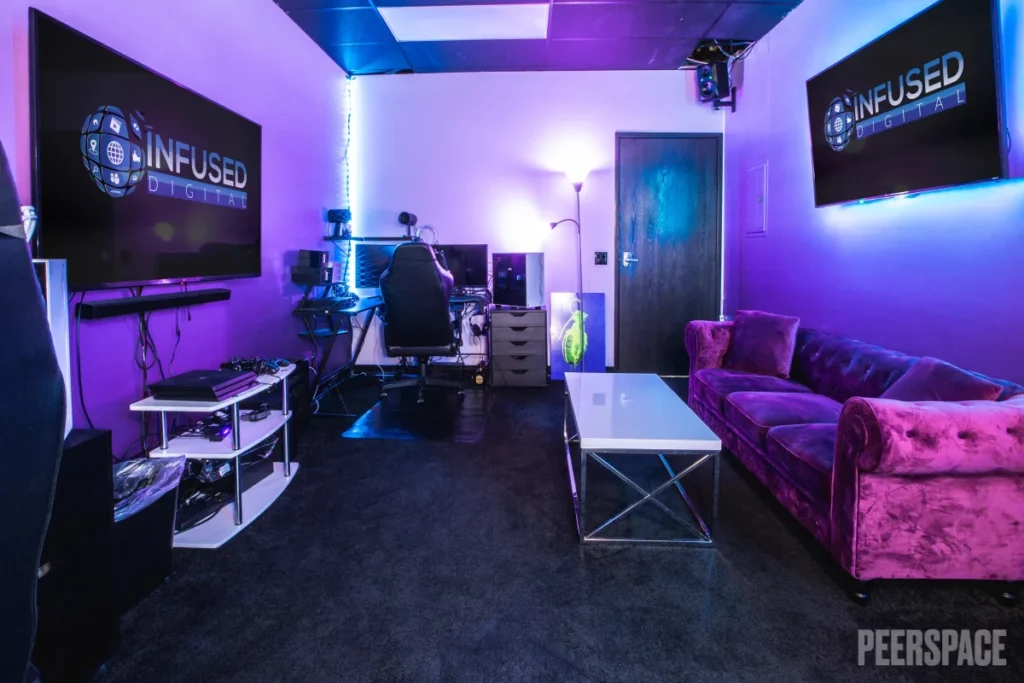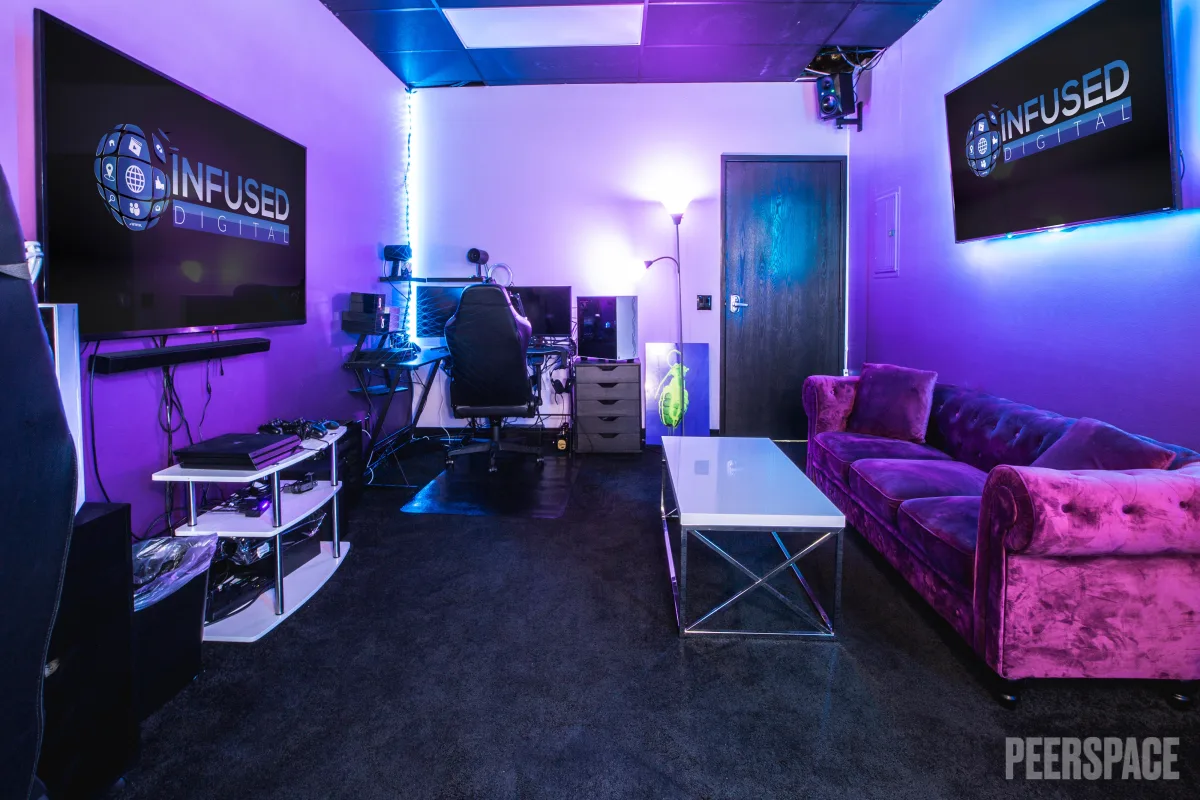 Who says you have to be all in the same room to show off your incredible Roblox party ideas? Host a virtual Roblox party for your child's friends, and have them chat via webcam. There's even a Roblox "party place" specially made for online get-togethers. 
It's a great Roblox party idea for kids who want to celebrate with friends in different cities. But you could also make the occasion even more special by taking your child and some in-person friends to a gaming center, like this sweet spot in Los Alamitos, CA. It lays claim to a 75″ 4K TV, three PS4s, surround sound, two gaming chairs, and a sofa.  
8. Dance to Roblox party music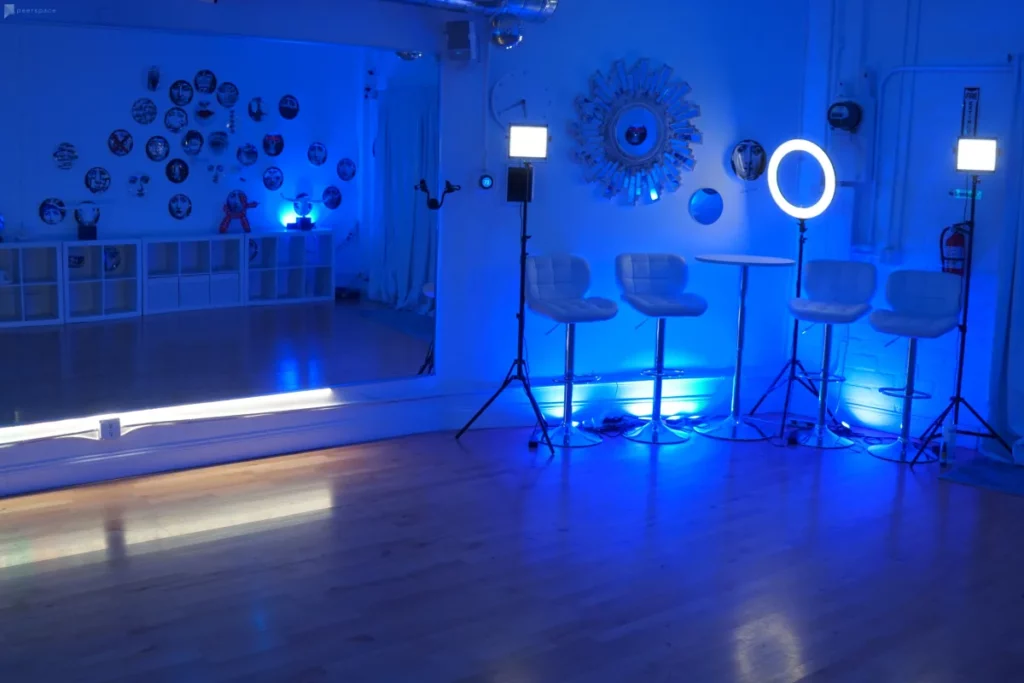 Is your child addicted to Roblox dance TikToks? Turn up some of their favorite songs and let them have fun on the dance floor with their friends. To take things to the next level, host at a venue with a dance floor like this studio space in LA. It's a 1,000-square-foot dance studio with color-changing lights, speakers, a mirror wall, and tons of free parking.
9. Play real-life bedwars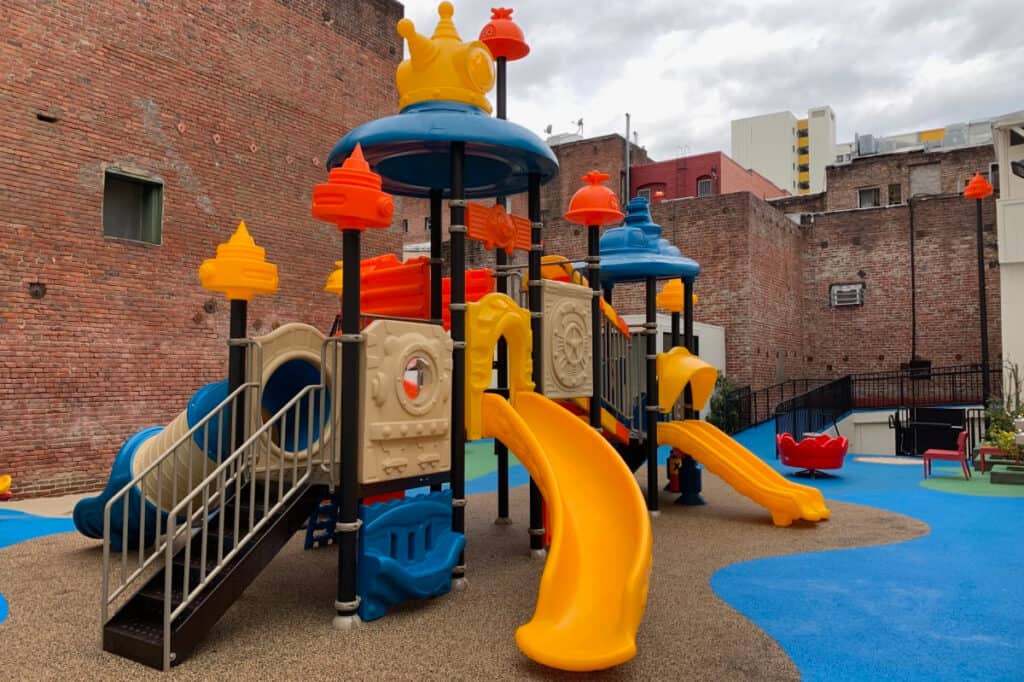 Bedwars is one of the most popular multiplayer games currently on Roblox. In Bedwars, the goal is to destroy your opponent's bed before they can respawn. It's super fun for kids. So why not recreate this fun game in real life?
These Youtubers recreated Bedwars with easy-to-find supplies. It's an epic Roblox party idea that your kids are sure to love! If you need a fun venue to set the scene, why not host at a Peerspace playground, like this one in San Francisco?
It's popular with Peerspace users, with one rave review stating: "This space is amazing to host a kids party. Every parent that came to our party complement us on the venue. The photos on Peerspace don't do it justice without seeing it for yourself. I would highly recommend this Space! We had our son's 5th birthday here with about 45 guests in total. The playground keeps the kids entertained, and is completely enclosed and private, so you don't have to worry about kids running away or having unwanted visitors at the party; the adults can relax and let the kids burn some energy!"
10. Recreate Jailbreak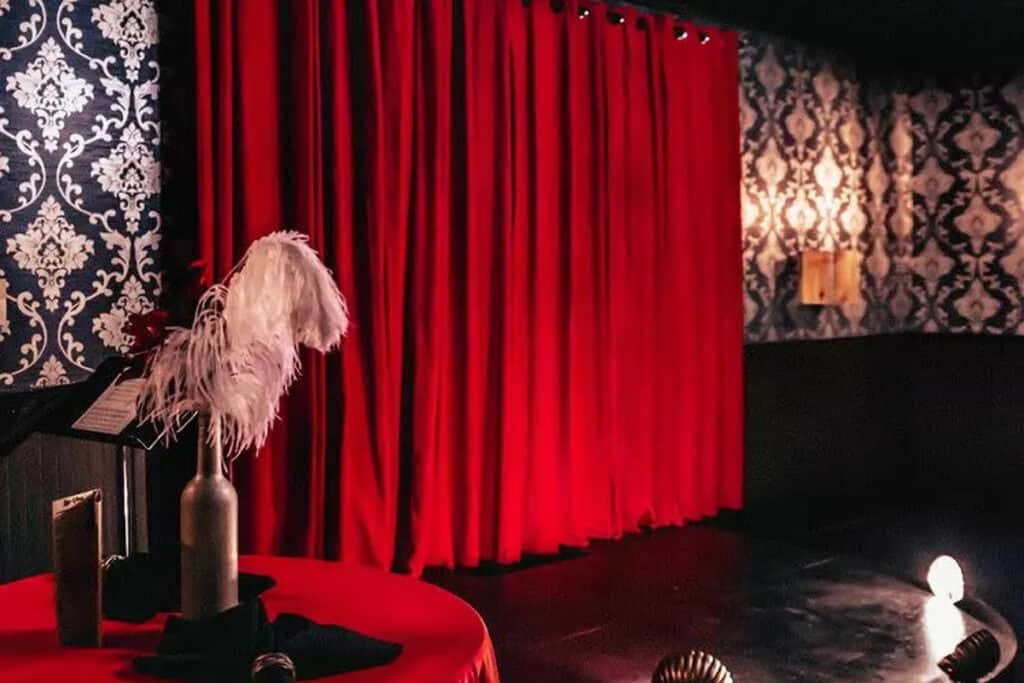 Another popular Roblox game, Jailbreak has a classic "cops and robbers" premise, where players have to escape from jail. Recreate real-life jailbreak at your child's party. 
Have your guests pretend that they're "trapped" in part of your venue and challenge them to escape. You can even get the adults at your party involved by having them play the role of guards.
And you can take it to the next level by hosting at a Peerspace escape room, like this one in Marietta, GA, or this one in Liverpool, England.
Check out these creative 8th birthday party ideas to celebrate your little ones!