Congratulations! Your team has invested countless hours into a recent project and it's finally completed. Now you get to do the fun part: plan a launch party to release it for the world to enjoy. Following are 12 creative launch party ideas to inspire you to design a celebration that is as exciting as the project you're unveiling. 
Of course, first, you'll need a venue to use as your "launchpad." The simplest place to find a space is Peerspace, boasting thousands of bookable, unique venues in metros across the globe. Choose your theme or mood — cozy and warm, modern industrial, sprawling and picturesque — and then find your perfect-match venue on Peerspace!
You've planned and executed a product or a service, and now it's time to celebrate! These are just a few of the best launch party ideas to get your creative juices flowing. Frankly, a launch party has too many potential benefits to pass up! To make yours a smashing success, follow these tips and book the perfect venue on Peerspace.
1. Use Peerspace and get creative with color or a theme
What are you launching? Is it a brilliant new piece of software, a fabulous cookbook, a proprietary blend of wine, or a new marketing or fundraising campaign? Use the product itself to drive the planning process.
Likewise, if you choose a particular theme instead, the possibilities are nearly endless when it comes to the décor. Plus, you can also invite guests to dress up in costume. Who would ever forget a launch party with incredibly thoughtful decorations and attendees?
Not sure where to get started? Peerspace has you covered! As the largest online marketplace for hourly venue rentals, you can book a one-of-a-kind Peerspace venue for your launch party.
Some of our favorite launch party-worthy venues include:
You get the picture! On Peerspace, you can rent storefronts, galleries, lofts, warehouses, and more, available in hundreds of cities across the globe. Click a link, enter your location or destination, and see all the amazing spaces that pop up! You are sure to find a venue that matches your chosen color scheme and theme, all without busting your event budget.
Since Peerspaces are owned by local hosts who strive to ensure your event is a success, you can count on your host to help assist in any way you need. Simply reach out to them with questions or requests and start a dialogue!
2. Start celebrating at the door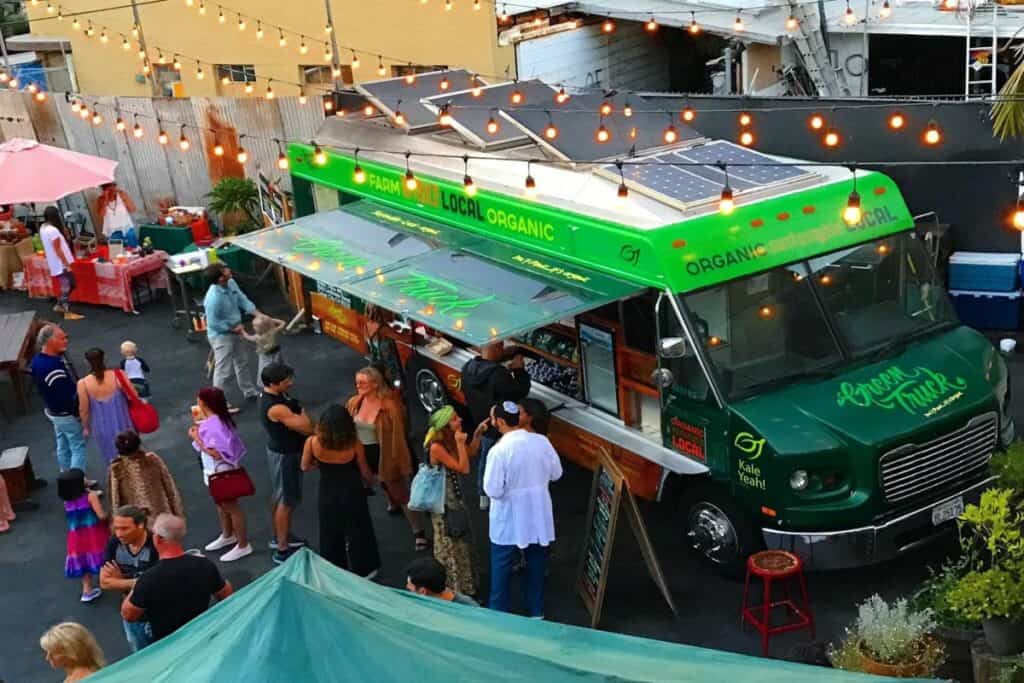 People always remember the beginning and end of an event. With launch party ideas like this one, you'll make both memorable! Begin by parking food trucks or a mobile bar somewhere between the parking lot and the front door.
This way, you can get the business of eating and drinking underway! This obvious but creative launch party idea will break the ice and, on a practical note, lighten the lines for food and drink indoors.
Need a few catering ideas? Then check out our curated lists of the best caterers in Toronto, Los Angeles, London, Atlanta, and Washington, D.C.!
3. Greet guests with sound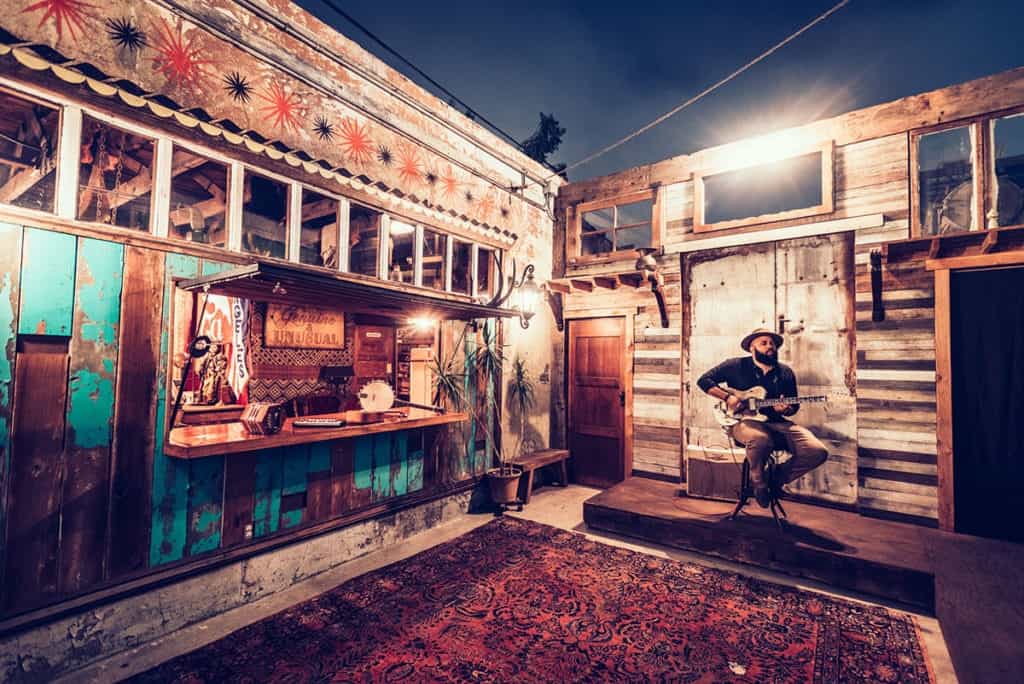 Set the tone for the party with music from the moment guests walk in. Choose a strolling Spanish guitar or a mandolin duo to create an upbeat, surprising mood as attendees arrive. Afterward, switch to a DJ or live band once the party is in full swing. In fact, it's one of the best launch party ideas for setting a vibe and creating an incredible impression with attendees.
And remember, when you book a Peerspace venue for your launch party, the host may be able to help arrange for musicians and a DJ!