Wondering where to host a bridal shower? Then you're in the right place. Whether the bride is your sister, best friend, or another special lady in your life, she deserves a shower that's as amazing as she is.
That's where we at Peerspace can help you out. As the largest online marketplace for hourly venue rentals, we make it easy to discover and rent one-of-a-kind spaces in cities across the globe. Peerspaces are owned by local hosts who can help you plan your event. Their spaces are stylish, bespoke, and offer the amenities you need. You know, the types of spaces that are good enough for such a major event!
Here's everything you need to know about where to host a bridal shower and how to make it beyond special. 
Find the perfect venue on Peerspace
If you're looking for an extra special venue where you can host a bridal shower, check out Peerspace. As the largest online venue rental marketplace globally, you can find unique venues to host your shower in cities all over the world.
Filter them by size, distance, budget, and overall aesthetic until you find one that's perfect for your bridal shower. If you're looking for certain amenities, like an outdoor area or a bar, you can filter by those as well.
Before you book a space, keep the bride's personality and interests in mind when looking for a venue. Choose something that reflects her style but still adds interest to the occasion. You can also make the shower extra special by incorporating activities that match your venue's theme.
Here are some ideas to help you gather inspiration!  
Setting the stage for your shower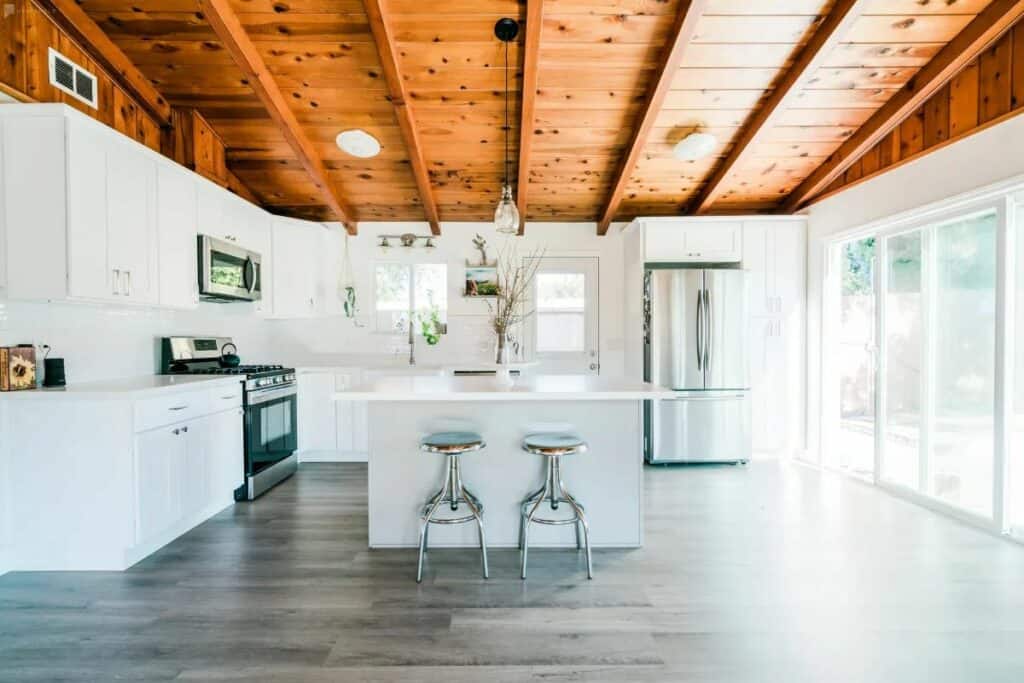 The venue is one of the most important aspects of your bridal shower. It sets the stage for the entire party. You want to create a warm and welcoming atmosphere for the bride-to-be, where she can feel the love of all her favorite people. 
If you're looking to create an extra intimate atmosphere, hosting at your house or a relative's house can evoke a sense of coziness. Hosting at a local community center or church can also bring out feelings of intimacy since it's a familiar atmosphere where the bride and her guests will feel right at home. 
However, not everyone has a house that's roomy enough for a big occasion. And while familiar spaces can be homey, they can also lack excitement.
If you're looking to make the shower extra memorable, hosting at a unique venue is an amazing way to make that happen. Thankfully, it's super easy to find one that is the right size and style on Peerspace.
For instance, take this SoCal coastal escape (pictured above) in Encinitas, CA. It has all the comforts of home plus plenty of space for 30 guests. The home is beautifully appointed and provides you with furnished indoor and outdoor spaces.
Another perk that comes with using Peerspace? You can read genuine reviews from past renters before booking! Here's a simple example for this coastal escape home: "Sabrina was the best. SO accommodating. This property was awesome!"
Remember to learn the basics, too: check out our top tips and tricks to hosting the best bridal shower next!