Birthday party trends had to shift over the last few years, and one trend that is here to stay is planning a kid's birthday party at a nearby hotel. Hotels offer a safe and convenient place to host your next birthday party; they have private event space, can accommodate food with their own kitchen or attached restaurants, and some will offer activities for the kids, such as an indoor pool and plenty of rooms to stay overnight if you want to make it a slumber party! This is the type of party that will definitely get your kids excited.
First things first, you need to make sure the hotel you're choosing has everything you need for a successful birthday party. We've compiled a list of questions that you should have ready when it comes to inquiring about birthday parties for kids (or adults).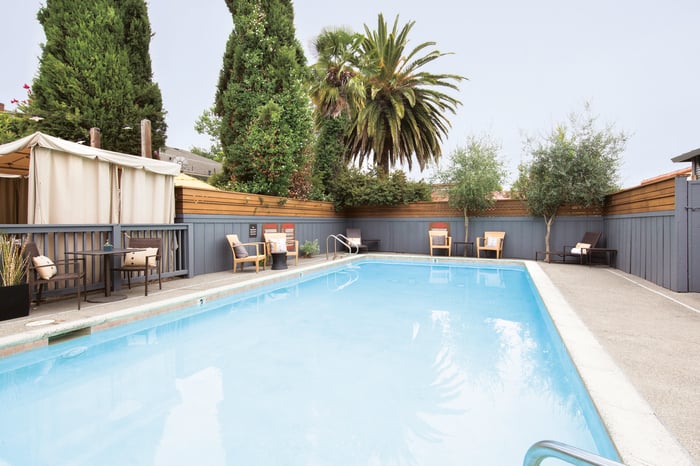 Venue pick: El Dorado Hotel, West Sonoma, California. 
Questions to ask when vetting Hotels for a Birthday Party
How many kids can stay in one room? Are there room blocks with connecting rooms?
What are the rules for using the hotel pool? Can we book it privately?
What hotel amenities are available to the kids? Do you offer karaoke in a small meeting room?
Can you order room service for dinner/snacks, or do you need to order off-site for delivery?
Is breakfast included for the kids in the morning?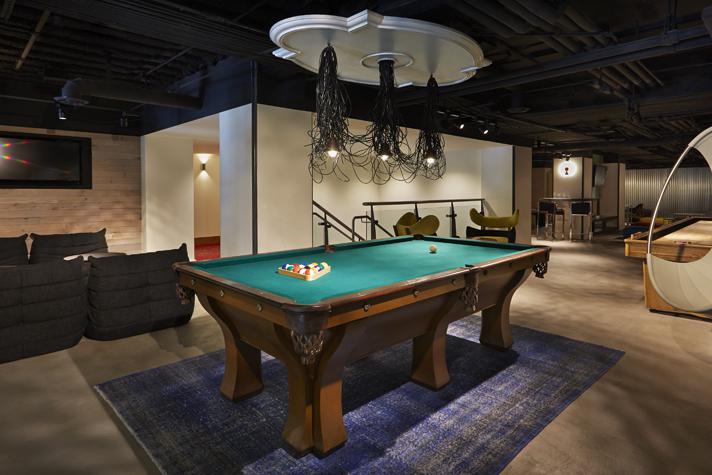 Venue pick: Hotel Zetta in San Francisco, California. 
Now that you've asked all the right questions and you've chosen the right hotel, it's time to start your planning! Planning a birthday party can seem a bit stressful, so we've created a birthday party checklist for you and included some fun ideas below.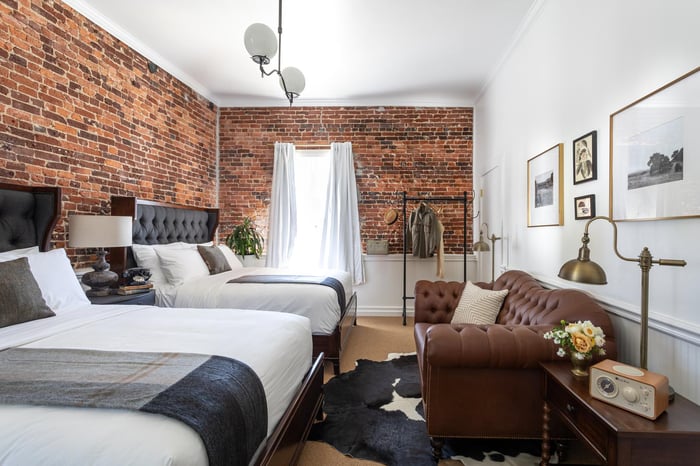 Venue pick: Holbrooke Hotel in Grass Valley, California.
Choose a Theme: Make sure you choose a fun theme that the guest of honor will enjoy, as well as the party guests. Once you determine the theme, you can begin planning everything else. 
Send invitations: Make sure you include a clear RSVP date, so you have plenty of time to book rooms and order food for all guests. When you're preparing your invitations for your hotel party, make sure to include a list of items that guests should bring with them, such as: 

Sleeping bags, pillows, or blankets
Swimsuits, goggles, and other pool gear
Pool towels
Pajamas and toothbrush
Bathrobe, slippers, or cozy hangout clothes

Decorations: This is the fun part! Some hotels include "celebration" add-ons where housekeeping will decorate your room while you're out so the birthday boy/girl will come back to their room surprised! But in addition to that, you can bring streamers and balloons that will make your room(s) feel like a party. Don't forget about the different areas you'll be in as well, the rooms, meeting rooms, outdoor spaces, and/or pool area. Having decor that you can transport easily will save you a lot of time and money. 
Hotel Party Activities: It's always a good idea to ask in advance about securing private space for any group activities for your guests. There are so many different activities you can do with your guests at a hotel – create a small scavenger hunt around the hotel that will end with a fun prize for all, rent a meeting room and have a little karaoke party, or even bring board games and having a game night followed by a movie with everyone's sleeping bags! It's a child's dream party! 
Party Favors:  Kids love party favors; it's a little gift just for them. Plan your party favors around the overall theme of the event. For movie nights, bags of popcorn, boxes of candy, and a bottle of soda can be enjoyed while watching the movie. For spa-themed slumber parties, face masks, slippers, and nail polish can be a great way to get everyone relaxed. Personalized items are always a hit, no matter what age or theme.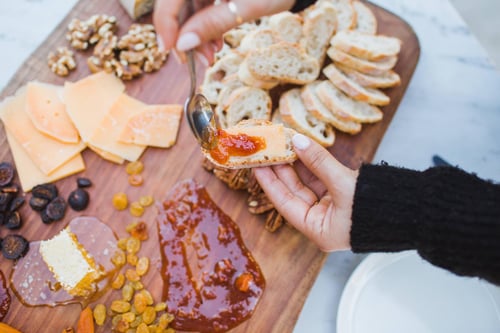 Plan the perfect Birthday Party at a hotel near you
Hosting your kid's party at a local hotel became an increasingly popular trend in 2021, and it is here to stick around. Hotels offer all-inclusive party options, with event space, food options, activities, and overnight rooms, all with cleanup included. It will make your event-planning life that much easier and keep your kids thanking you for planning such a cool and unique birthday celebration. Find the perfect hotel for your next birthday party on EventUp.
For more event inspiration, follow us on Instagram, Facebook,  and Pinterest!