So, you're planning an event, but you don't know where to start. The best place is to pick a venue that can help you along with the rest of the steps. Since venues can range widely in what they offer, it's smart to consider each of the available categories and go from there. From distilleries to barns, there's the right pick for your special day or night.
Which of these event venue types is best for you?
1. Restaurants
These are often the first place people think of when planning a party, and why not? They are almost always available for private events, from opening up a separate room to allowing a full buyout of the entire building! With price points that match every budget, they are also incredibly affordable. This option is best for those who don't want to take risks; pick a place with a familiar menu, and appreciate the food choices the venue does best.
2. Bars
A bit cozier than restaurants, these venues can bring the party attitude to your next event. The motif may range from classy speakeasies to Old English Pub to sports bars complete with a wall of TVs. Bars are known for serving everything from light bites to four courses, as well, so don't discount the full range of amenities they are prepared to offer.
3. Breweries, Wineries, and Distilleries
Most bars and pubs don't make their brews. For that, you'll have to book a brewery, winery, or distillery that opens up the inside of their shops for private bookings. Not only do most offer signature drinks and personalized service, but they also have a unique atmosphere, too. Most allow you to sit right next to the equipment that creates their secret recipes!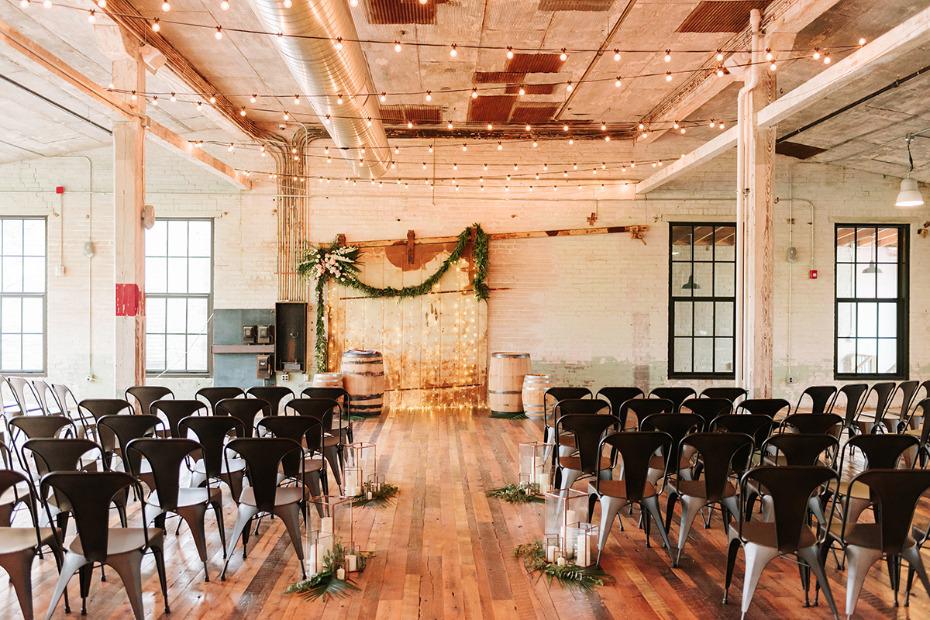 Venue pick: Journeyman Distillery in Three Oaks Michigan has an eye for handcrafted beauty, with original 1800s maple factory floors, reclaimed barn wood, and loads of charm. Book this certified organic and Kosher distillery for your party of 500 guests.
4. Hotels
We already know that hotels are experts in creating the perfect guest experience. Having a place for your attendees to lay their heads after the event, however, is an added perk that you can't ignore. With food and all the services you need onsite, it's an excellent choice for anyone who wants to go all out with an all-inclusive experience without having to leave the premises.
5. Conference Centers
Taking it up a notch from hotels is the often-enormous conference center. These buildings are made to be close to overnight accommodations and sometimes even include them. With space for hundreds or thousands of guests, they are perfect for everything from small corporate training to an epic industry conference.
6. Sports Clubs
Care for a game of golf? Private clubs have a reputation for giving out white-glove service and providing an exclusive feel to their events. You don't have to be a member to book, however. Many leave their facilities available for anyone to book, and they'll often loan out their event planning teams to help you make the moment right.
7. Barns
Hay is for more than horses! Today's most stylish weddings and embracing the rustic charm of giant barn buildings, and booking one of these classic structures for your big day means you'll have room for all of your loved ones. With modern amenities, beautiful backdrops, and a place away from the hustle of the city, these venues are perfect for both the ceremony and the big shindig afterward.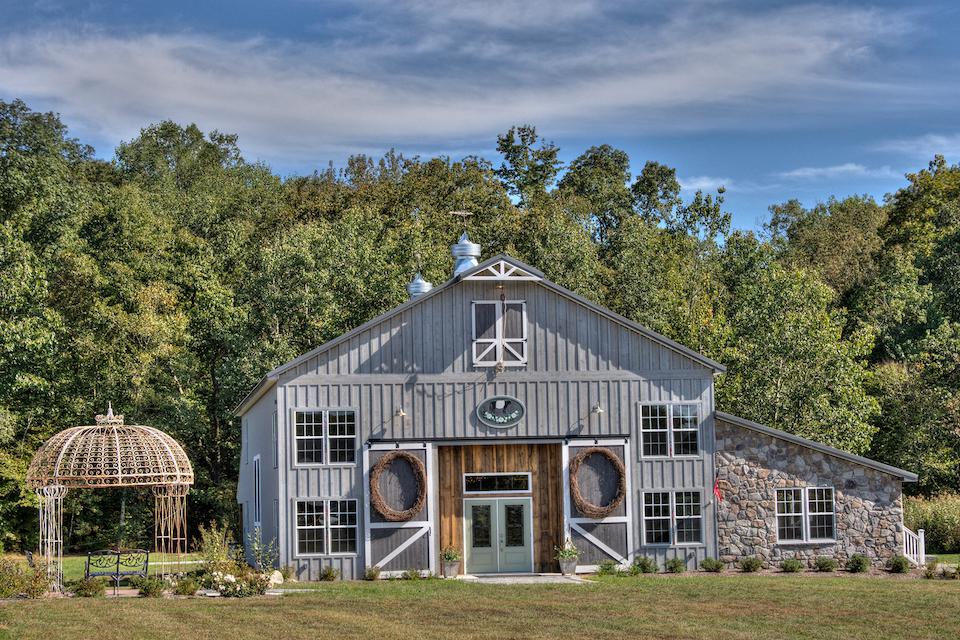 Venue pick: The Barn at Belaire in Townsend, Deleware. This barn is an agricultural tourism barn with an elegant and rustic flair. Perfect space for a wedding, banquet events, or corporate dinners. 
8. Art Galleries
There's something quaint about milling about in a gallery, looking at beautiful art, and sharing the moment with your loved ones. Art galleries make some of the best private event venues, offering more than just a place to meet; they ooze with culture and a chance to expand your horizons!
9. Stadiums and Arenas
Whether you're a sports fan or not, there's a big opportunity to be had at your nearest stadium. Not only can you book many of these arenas to host your wedding, concert, or birthday, they have conference areas that are much smaller for those intimate gatherings where you don't need hundreds of seats. Arenas are a popular choice for those wanting to utilize open-air space.
10. Mansions
Do you dream of entertaining like a millionaire? Now, you can. Rent a mansion with high-end amenities like pools and expansive grounds to those who want to be the host with the most. You'll never party the same way again!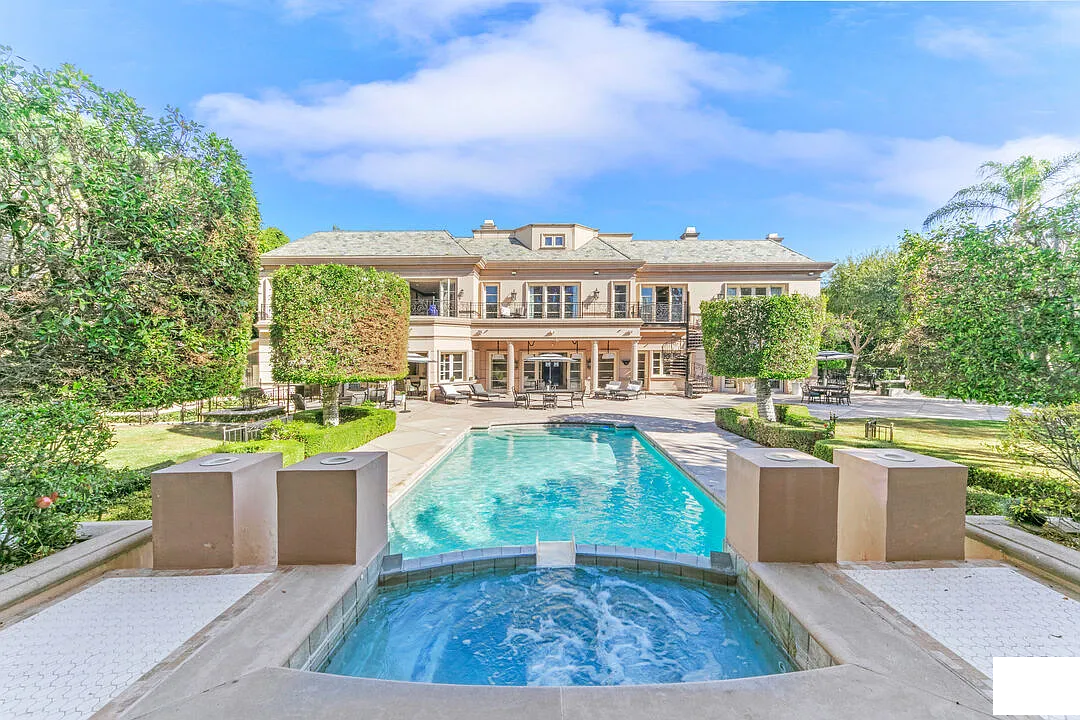 Venue pick: Beverly Hills Estate Mansion in Beverly Hills, California, is a one-of-a-kind villa for your one-of-a-kind event! Welcome to a world of sophistication, luxury, and limitless entertainment options! This is a one-of-a-kind, majestic villa. Although located in Beverly Hills, the venue is private and secluded. 
11. Botanical Gardens
If lovely fresh foliage and space among the butterflies are your things, there's no comparison to the wonder of a botanical garden. These spaces are often available during the warmer months, where their naturally-lush plants and flowers create a natural décor theme for your big day. Save on fresh flowers and support the garden's mission of preserving nature.
12. Colleges and Universities
Higher ed is the place to be for small conventions, business meetings, corporate parties, and lunch and learns. Most colleges and universities make their facilities available to the public for a fee far less than what you will pay for corporate meeting rooms. Be sure to book early; these are popular picks for those who want the most exceptional accommodations at a budget price point.
Selecting Venues for Different Types of Events
To figure out which event venue would work best for you and your occasion, you will first need to determine how many people will be at your event, if you're looking for something casual or more formal, and what special accommodations you need.
Good Venues for Small Parties
If you're looking for venues for small parties, check these out:
Restaurants
Bars
Breweries
Wineries
Distilleries
Hotels
Sports Clubs
Barns
Art Galleries
Good Venues for Large Parties
If you're looking for venues for small parties, check these out:
Stadiums and Arenas
Colleges and Universities
Conference Centers
Hotels
Mansions
Botanical Gardens
Star browsing venues to find the perfect location
These dozen venue categories are sure to get you thinking about the best place to host your next event. Who knows? You may try them all at some point in your party-planning career! Browse thousands of restaurants, mansions, gardens, and more on EventUp, the largest venue marketplace. Secure your venue for any upcoming event or celebration with only a few clicks. Happy Planning!