4. This urban loft with ample natural light
We absolutely adore the elegant, steam-punk aesthetic of this theater's common room loft venue in Hollywood! Whether you're basking in the bountiful daytime sunlight streaming through the windows or in the loft's unique atmospheric lighting later in the evening, as many as 150 guests will enjoy the laid-back yet glamorous feel of this location. We also think it's an especially great place for dancing if that's a priority. And really, it should be!
A Peerspace reviewer who booked a party at this loft shared the following: "This space was fantastic! Great lighting, seating, and AV. Plenty of room for 80 guests and a substantial food setup. Special shout-out to the staff at the space…Very accommodating, helpful and kind. Would absolutely return here."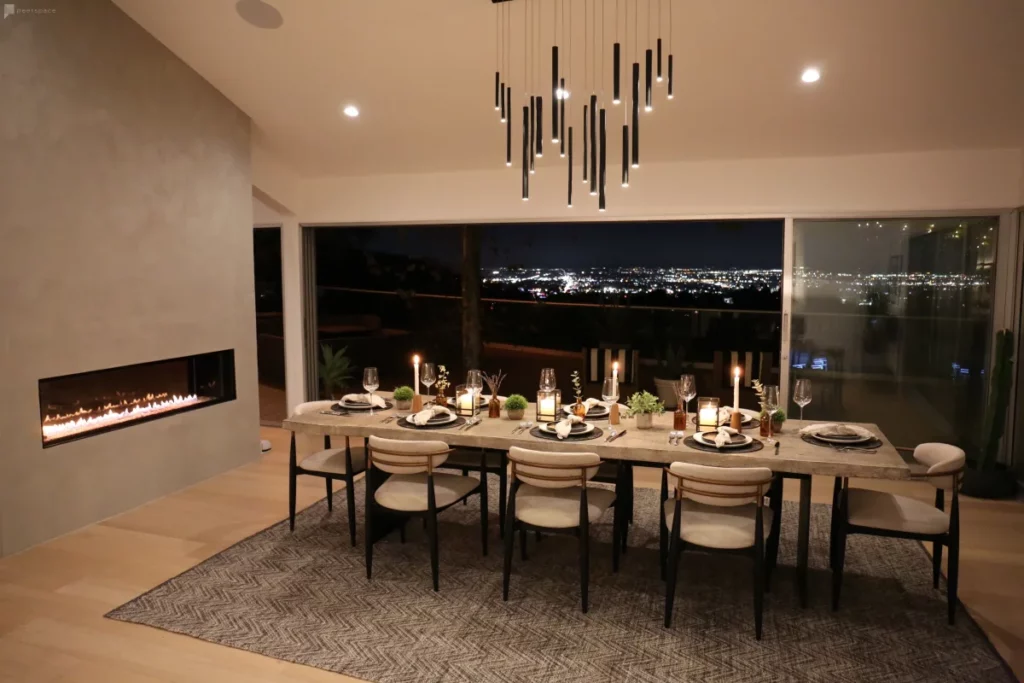 You'll feel like a movie star when you have your wedding at this magnificent mansion located off Mulholland Drive. As many as 25 guests will be awed by this venue's city-wide views and the elegant, modern, and spacious backyard and interiors.
There's a pool, sports court, fire pit, gourmet kitchen, balconies, and stunning vistas. This mansion is the definition of luxury and one of the most fabulous unconventional wedding venues in Los Angeles.
According to one Peerspace reviewer: "The space was exceptional for our small event. It was perfect for our small event/gathering and everyone enjoyed the view, ample lounging options around fire pits, and ambience. The host, Aubree, was very responsive and helpful in ensuring that everything was suitable for our gathering. Would recommend this space to anyone!"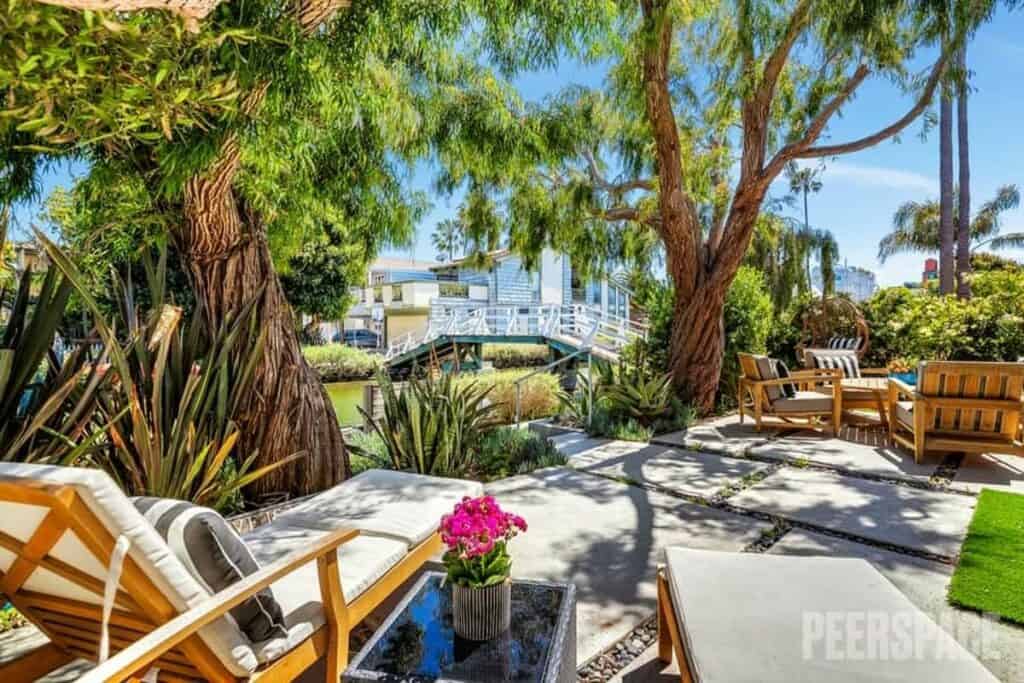 If you're looking for unconventional wedding venues that transport you to a tropical retreat, then you need to see this Venice Canal waterfront house. It is a stylish, airy, and modern architectural home with space for 40 guests. It's canalside location and lush, furnished yard provide the perfect setting for your ceremony. You can then move your wedding party indoors for the reception, enjoying the home's open layout and charming touches like the piano, popcorn machine, and nana doors that provide a seamless flow from the indoors out.
"Wow, this was an amazing place to host an event," shares a Peerspace reviewer. "We had an incredible experience at Beth's home. She was responsive and easy to work with and the space was exactly (or better!) as advertised. We hosted an all team group session for our company and it was the perfect space for us. We loved that we could go indoors, outdoors, take walks, walk to the beach, etc."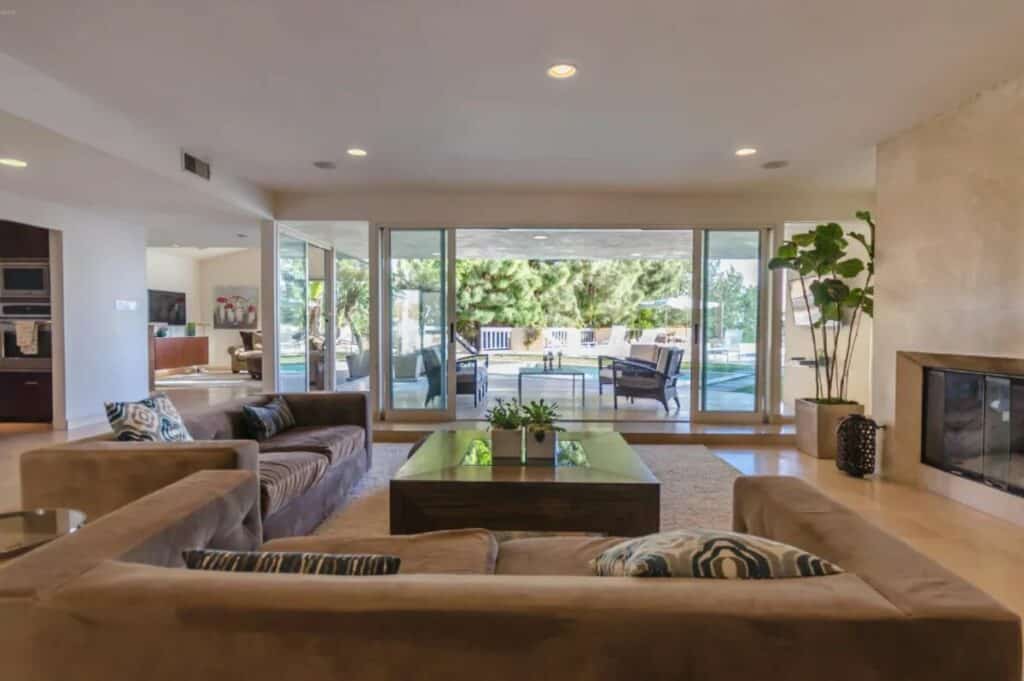 By far, this is one of the most glamorous venues on this list. You'll be able to invite up to 25 guests to this mind-boggling Beverly Hills estate. The panoramic views of the city and ocean are undoubtedly incredible, not to mention the fabulous and distinctively modern architecture of the massive home itself.
You and your guests can enjoy time in the pool and jacuzzi, as well as beautiful views on the immense outdoor deck. This is by far one of the most impressive, unconventional wedding venues in Los Angeles. For an epic, memorable wedding, choose a venue of equally epic proportions.
A CEO who booked this home for an event shared the following review: "Location was amazing…exactly as pictured but even better in real life….our host Gigi was so friendly and I would recommend this location to everyone!"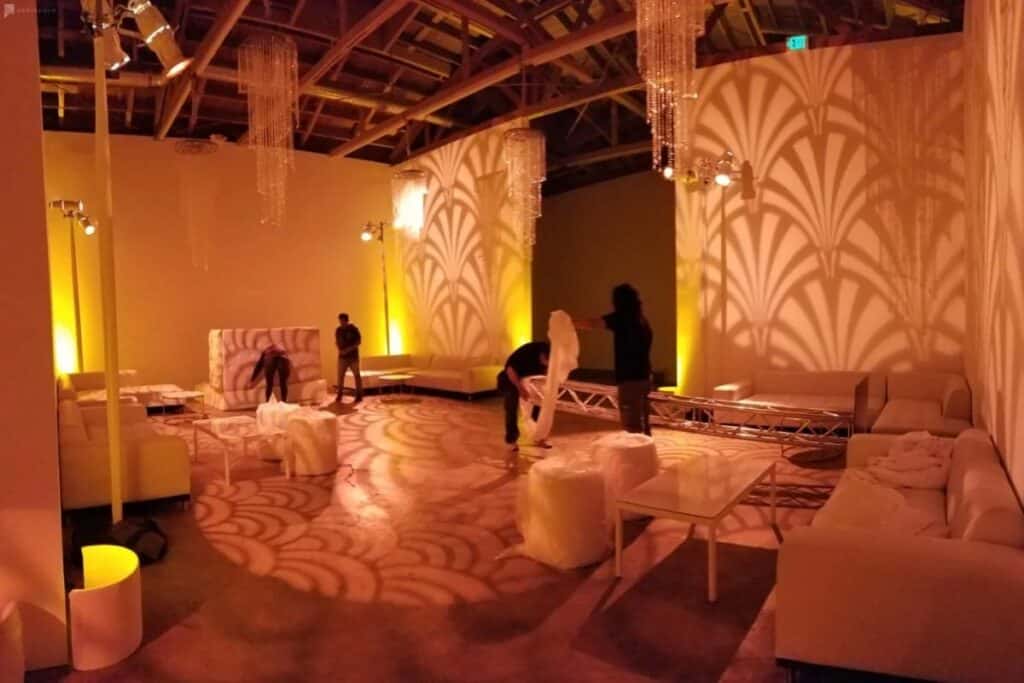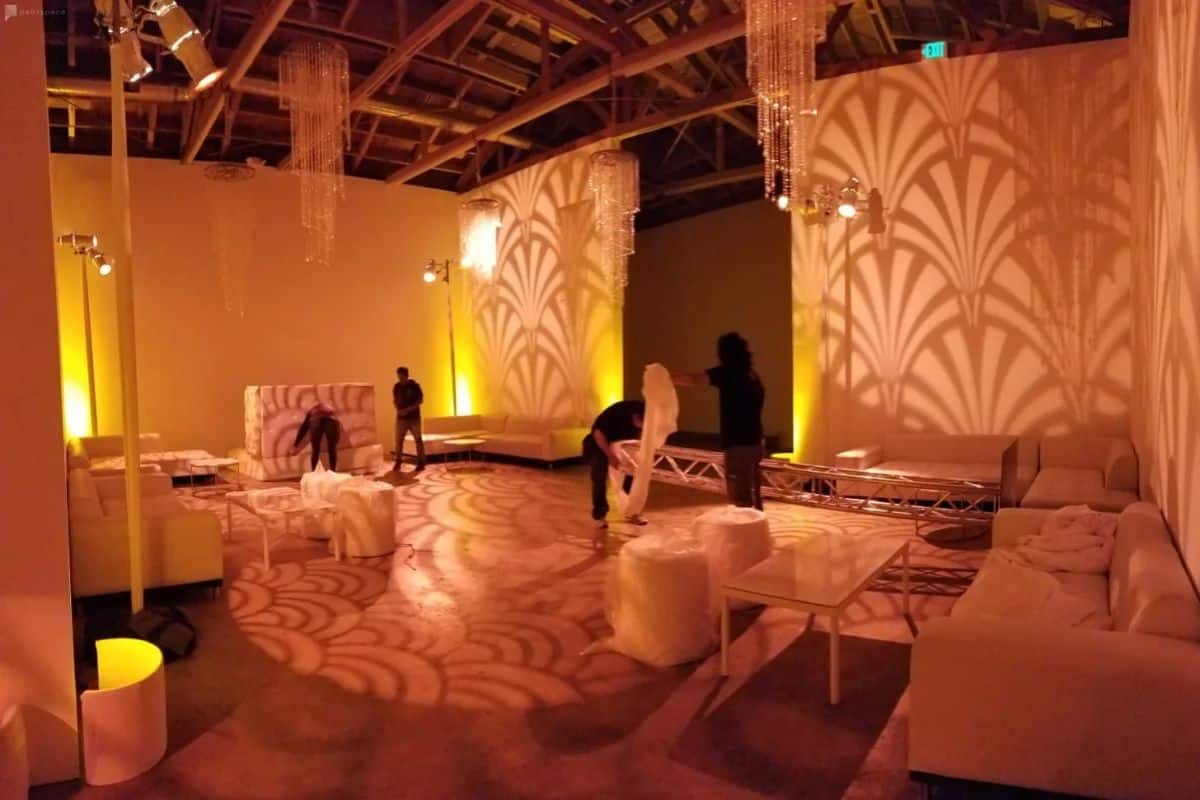 Speaking of glamor, this is pizzazz of a different sort. In contrast to the modern vibes of #7, this Art Deco space draws inspiration from the glitter of the 1920s. The skylights, wood-beamed ceiling, polished concrete floor, and spacious outdoor courtyard combine industrial grit with retro glam.
Guests can even enter via the marquee entrance to further add to the theatricality of the experience. Plus, this space holds as many as 200 people if you're planning to have a massive guest list for your wedding. And trust us, you need to check out every photo of this venue to appreciate its potential and versatility!
In fact, according to one reviewer: "This is an amazing venue! Perfect location and an overall great space. Staff were amazing and very easy to work with. I wish this space was my own! 😊 Looking forward to utilizing the again and again."
Looking to host a minimony? Then you need to see our list of the top intimate wedding venues in Los Angeles!