4. Taking a swing at ballroom dancing
Be original with your 60th birthday celebration ideas for mum! For example, how about taking a swing at ballroom dancing? Once you and your mum get the basics down with her 60th birthday lesson, you'll be able to show off your skills for years to come.
If you and your mum are a bit nervous about learning in front of a class, rent your own dance studio on Peerspace, like this large dance studio in Manchester. It has beautiful dance floors and a wall of mirrors, perfect for helping mum learn her footwork.
5. An intimate dinner with family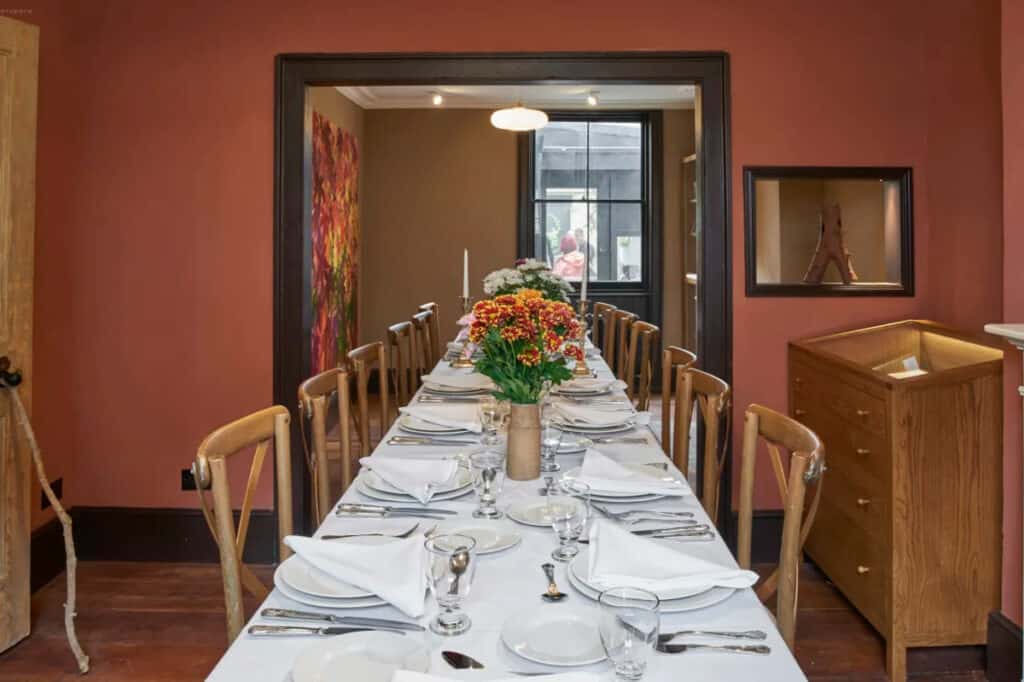 Looking for 60th birthday celebration ideas for mum where she can spend time relaxing with the whole family? Surprise her with a fully catered private dinner!
Peerspace offers a variety of gorgeous homes and dinner venues throughout the U.K., like this historic Georgian event space near Brixton. Vincent Van Gogh called this residence home for a year and it has been lovingly maintained by its host. Outside the home, your mum can stroll the charming outdoor garden, too.
6. A relaxing spa day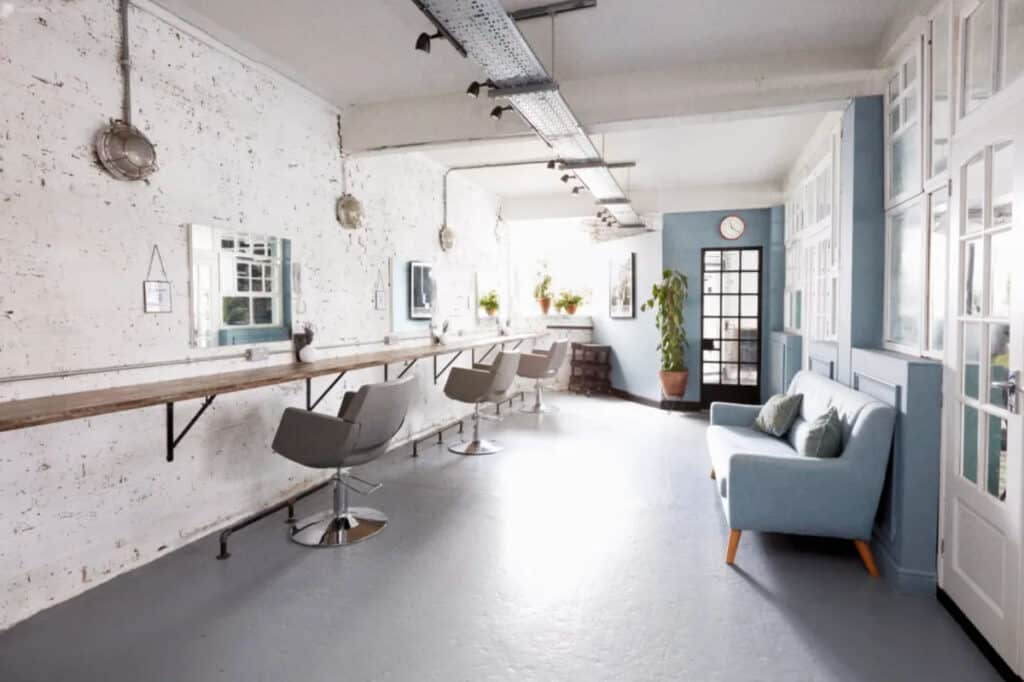 Give mum the gift of relaxation for her 60th birthday. No cooking for guests or cleaning up after a party — just time to herself or with a few of her closest friends and family members.
On Peerspace, you can book an entire salon space, like this chic London lounge, so mum doesn't have to deal with the hustle and bustle of a busy salon on her special day. She'll be surrounded by just those she's hand-selected to spend her birthday with!
7. Her own private cinema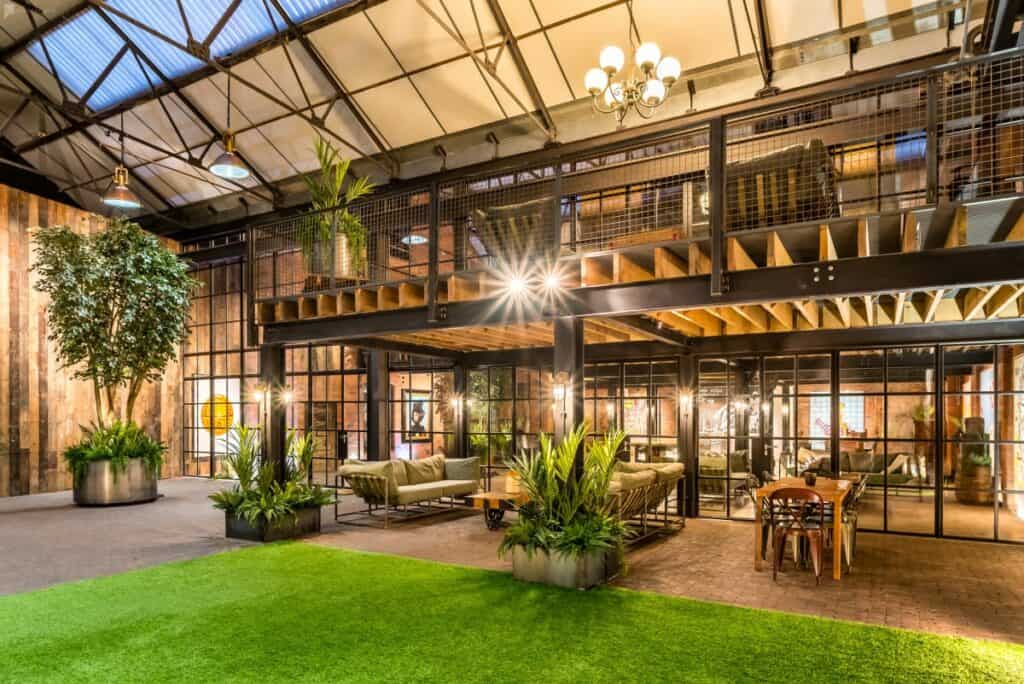 If your mum loves movie nights, imagine how much she'll love having her very own cinema! On Peerspace, you can search for venues near you that include private cinemas.
For example, in the Birmingham area, you'll find this gorgeous former textile factory that now contains its own 25-seat movie theater, bar, art studio, and three self-contained living spaces.
8. A youthful photoshoot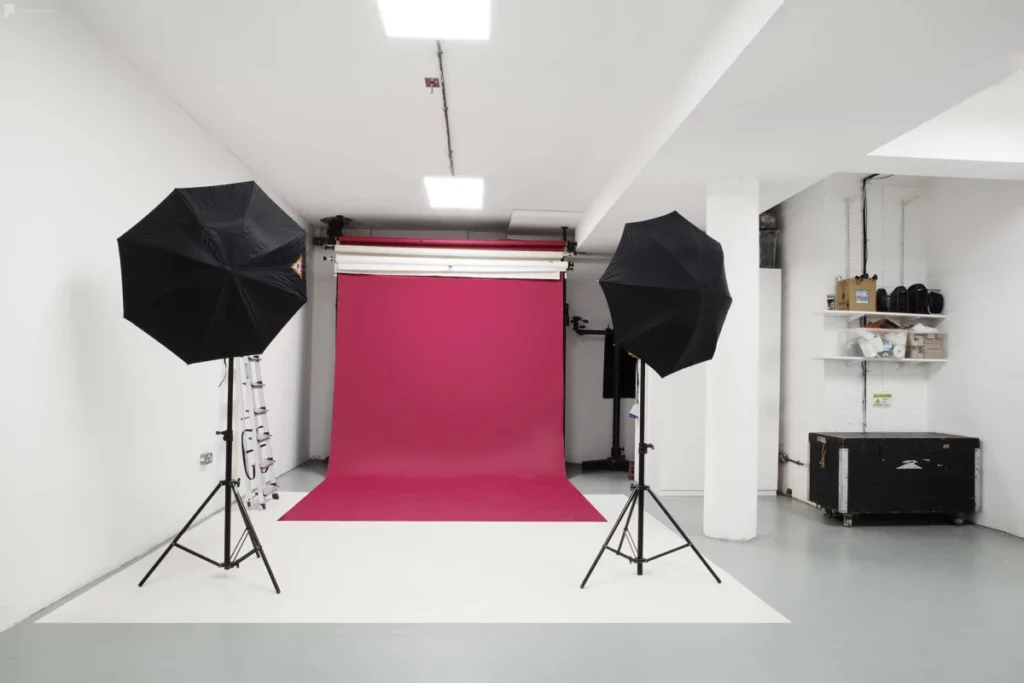 Your 60th birthday celebration ideas for mum should include activities to make her feel as beautiful as ever! A professional photoshoot is a wonderful way for your mum to feel confident about herself on her birthday.
Book a photo studio on Peerspace that includes a variety of color backdrops for her to choose from and maybe even consider hiring a makeup artist to meet you there and help get mum all done up! This professional photoshoot studio in London makes the ideal location for this idea. The host offers an array of colorful backdrops and has a private dressing room for mum to get ready.
This is one of those venues that gets a lot of love from the Peerspace community, judging by its user reviews. Here is one example of what we mean: "Absolutely amazing space. Got everything you'd need. Clean and bright. Nice lights. Well maintained."
9. A canapé reception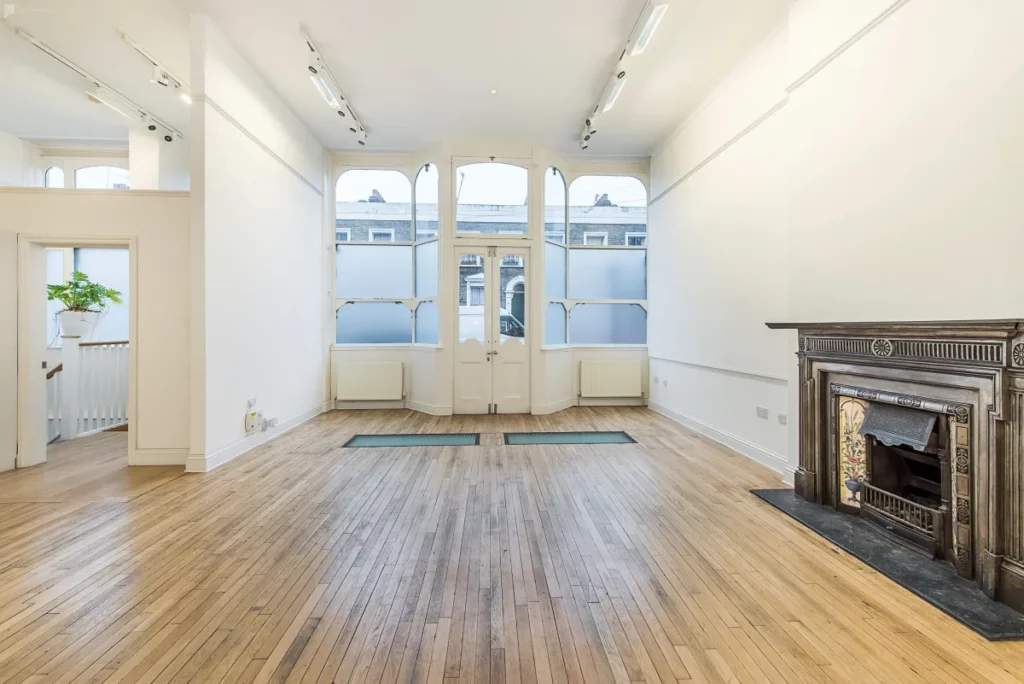 A canapé reception is a perfect way for mum to be able to mingle with all her friends on her 60th birthday. And no need to waste time researching and negotiating with vendors.
Book a Peerspace that can help set up catering for you — like this beautiful gallery space in south London. It's a gorgeous, open space that frequently partners with the adjacent cafe! This is a wonderful way to celebrate mum with several thoughtful amenities, all in one place.
Here are more fun London birthday ideas in case your mum is celebrating in the capital city!