4. Display vivid artwork
Mexican and Latin-inspired artwork is a fabulous Cinco de Mayo decoration idea for your party, event, or photoshoot. If you don't have your own Mexican artwork to decorate a space with, just rent a Peerspace that does!
This urban oasis art gallery in Oakland, CA shares a cultural blend of artworks by Latin American, Chicano, and African American artists. Its beautiful, vivid artwork that would be ideal for a Cinco de Mayo celebration.
5. Use beautiful Mexican furniture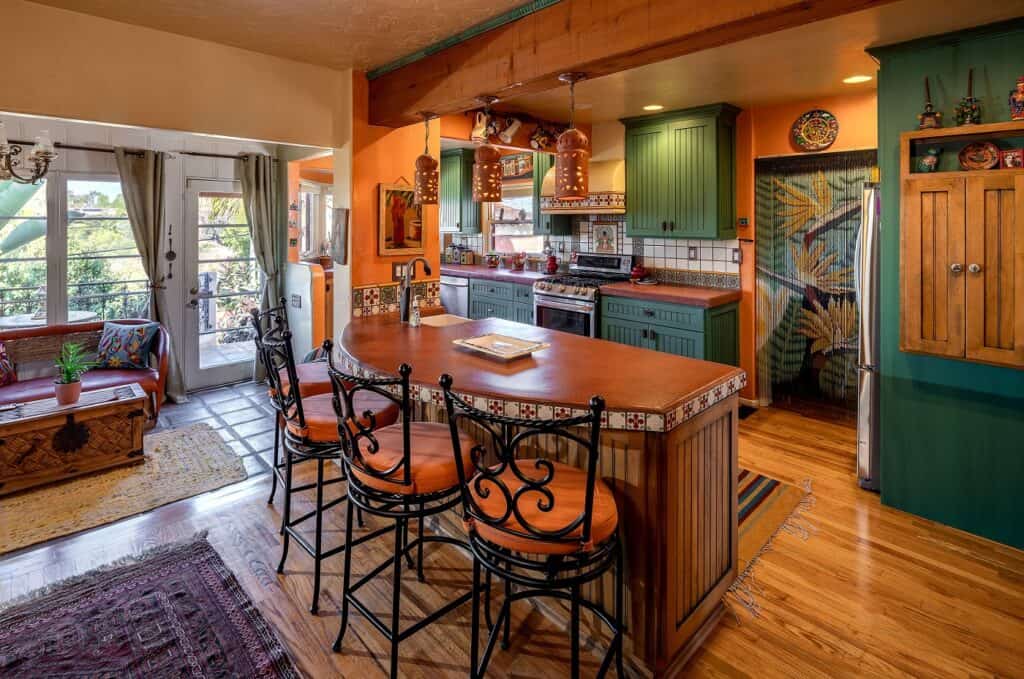 Cinco de Mayo decoration ideas are about more than sombreros, pinatas, and calaveras. A great Cinco de Mayo event should also include classy Mexican décor that appreciates the true beauty of Mexican heritage.
For example, this beautiful hacienda in San Diego features an eclectic Mexican kitchen, original artwork, antique Mexican furniture, and beautiful, bold colors. It dates back to the 1930s and between its beautiful indoor and outdoor spaces, can accommodate 75 guests.
6. Make use of a classic calavera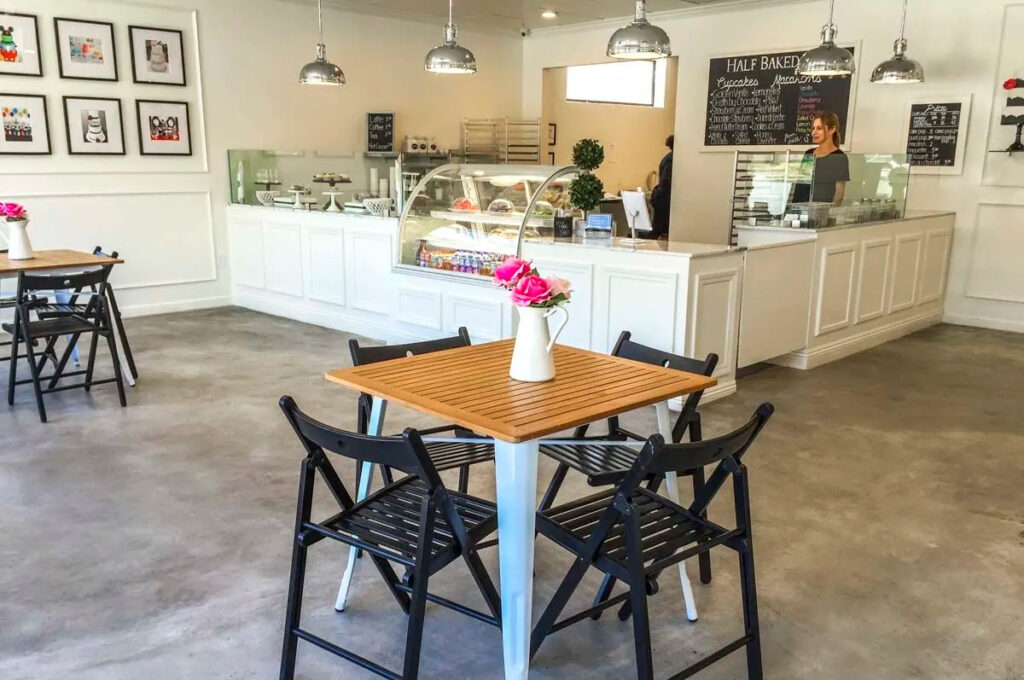 Calveras (also known as Mexican sugar skulls) are a super fun Cinco de Mayo decoration idea — whether they are used as centerpieces, painted on the walls, or featured as a tasty dessert.
This Burbank bakery is available to rent by the hour on Peerspace and has a super accommodating host. Talk to them about having a calveras baking class on-site so that you and your guests can learn from their master bakers who to bake and decorate your own sugar skull cookies!
7. Take advantage of bright colors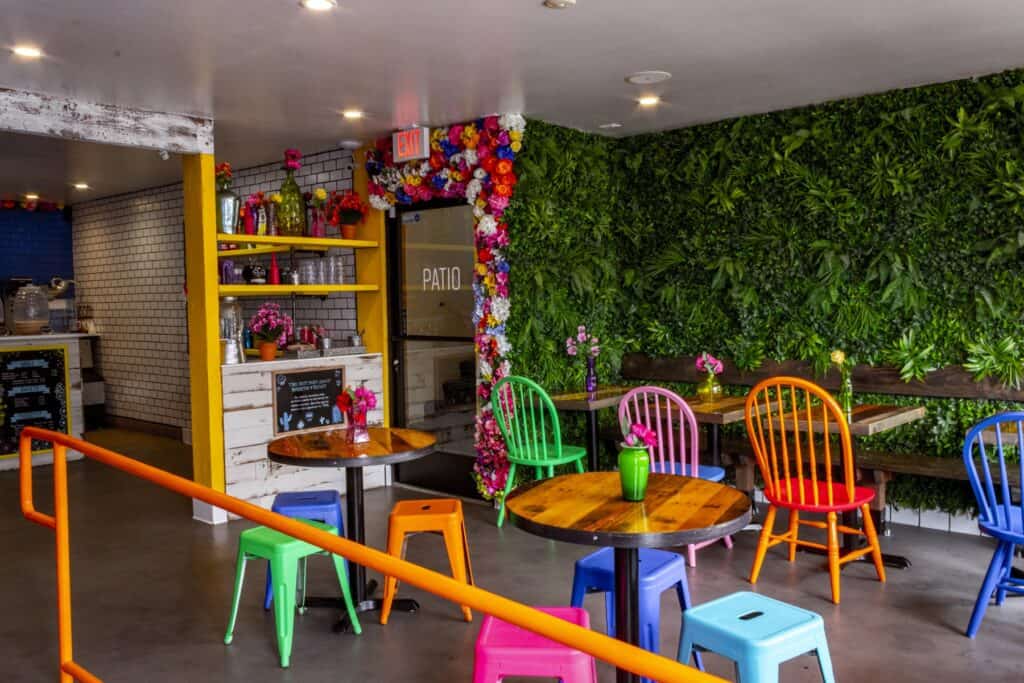 Bright colors are an absolute must for all your Cinco de mayo decoration ideas. After all, Cinco de Mayo is a vibrant day of celebration! On Peerspace, you'll find fabulous venues like this Mexican restaurant in Los Angeles that come with all the beautiful, bright decorations you could ever dream of. This eatery has the benefit of including an outdoor patio area with brightly painted chairs and vibrant potted flowers.
8. Set up a margarita machine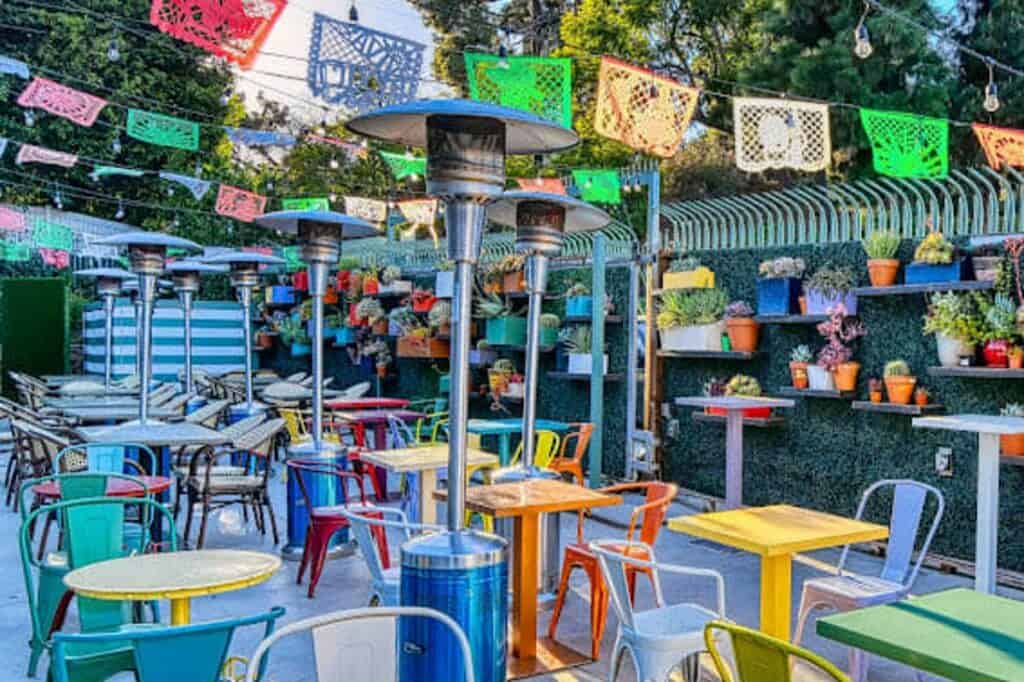 What's a Cinco de Mayo party without margaritas?! Quench your thirst with an incredibly useful decoration — a margarita machine! This upscale taco shop in Los Angeles includes a margarita machine. Plus, this Peerspace comes with the option of booking a taco lunch buffet for all your guests. Sounds like one heck of a Cinco de Mayo party to us! 
9. Enjoy Mexican architectural vibes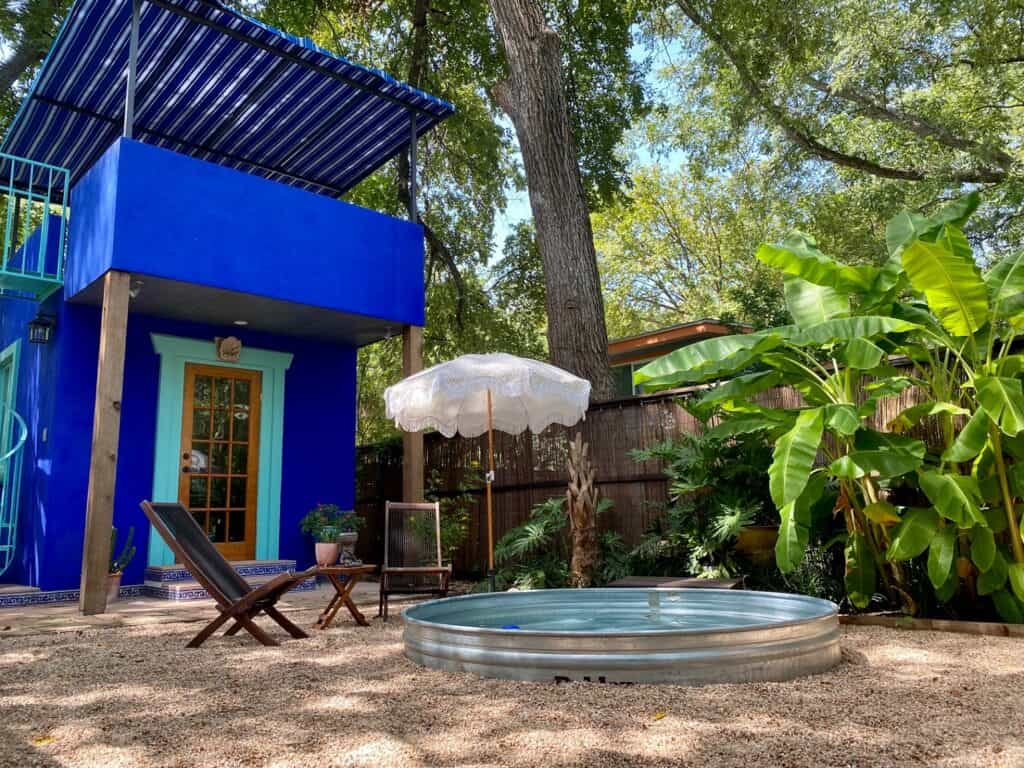 Looking for a completely unique way to celebrate Cinco de Mayo? How about celebrating an influential Mexican artist, architect, or revolutionary thinker on this special day? For example, this inspired home in Austin, Texas, is the perfect way to celebrate the famous Mexican architect, Luis Barragan.
The private hideaway with solid stucco walls and vibrant colors is reminiscent of Barragan's style, and the space itself also offers a variety of gorgeous decorations. The authentic paint colors from Mexico, tropical lush garden, and dipping pool are just a few of the amazing features you'll find in this beautiful space!
And check out what a Peerspace reviewer shared after booking this space: "The most gorgeous spot! You do not feel like you are in Austin at all, but you are transported to a tropical jungle. Highly recommend."
Your Cinco de Mayo gathering needs catering, and our taco party ideas has the goods!