Next up, we've got an example of a mansion with more of a classic design. Located in Blackheath, the 600 square meter home "boasts stunning bullnose verandahs, ornate main entrance and hallways, three living rooms each with decorative tiled fireplaces and mantels, semi-commercial kitchen, office, ten bedrooms with en-suites and external French doors, mens and womens wash rooms, laundry and a single garage plus off street parking for up to ten cars."
Outside of the home, you'll find expansive mature cold climate gardens, a croquet lawn, and a courtyard. This warmly lit, inviting space is available seven days a week and is ideal for a classy and relaxed birthday dinner party.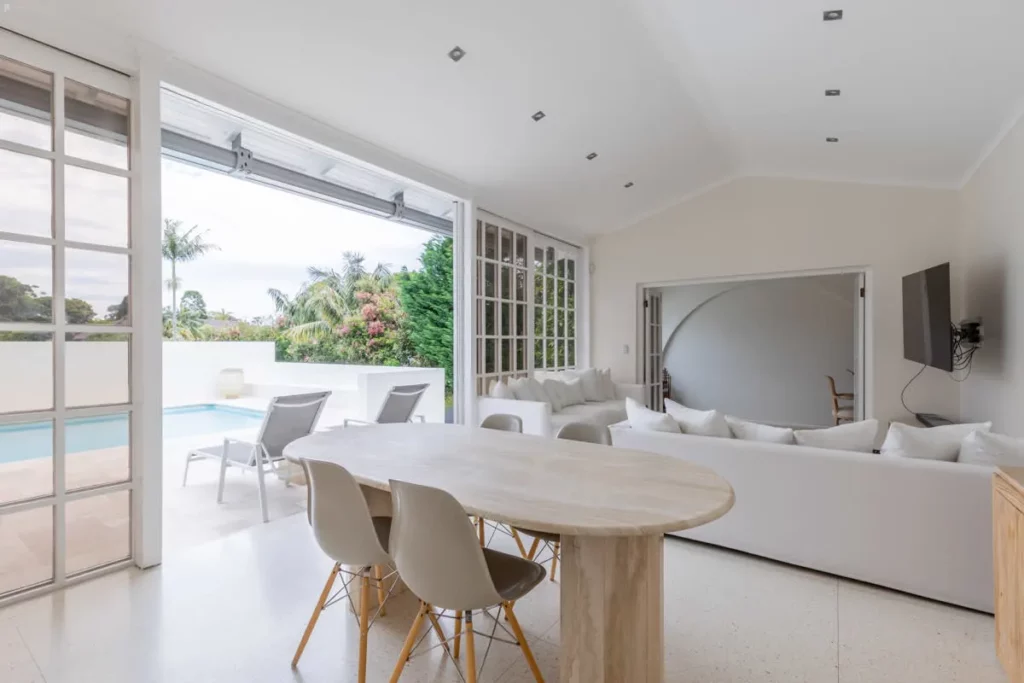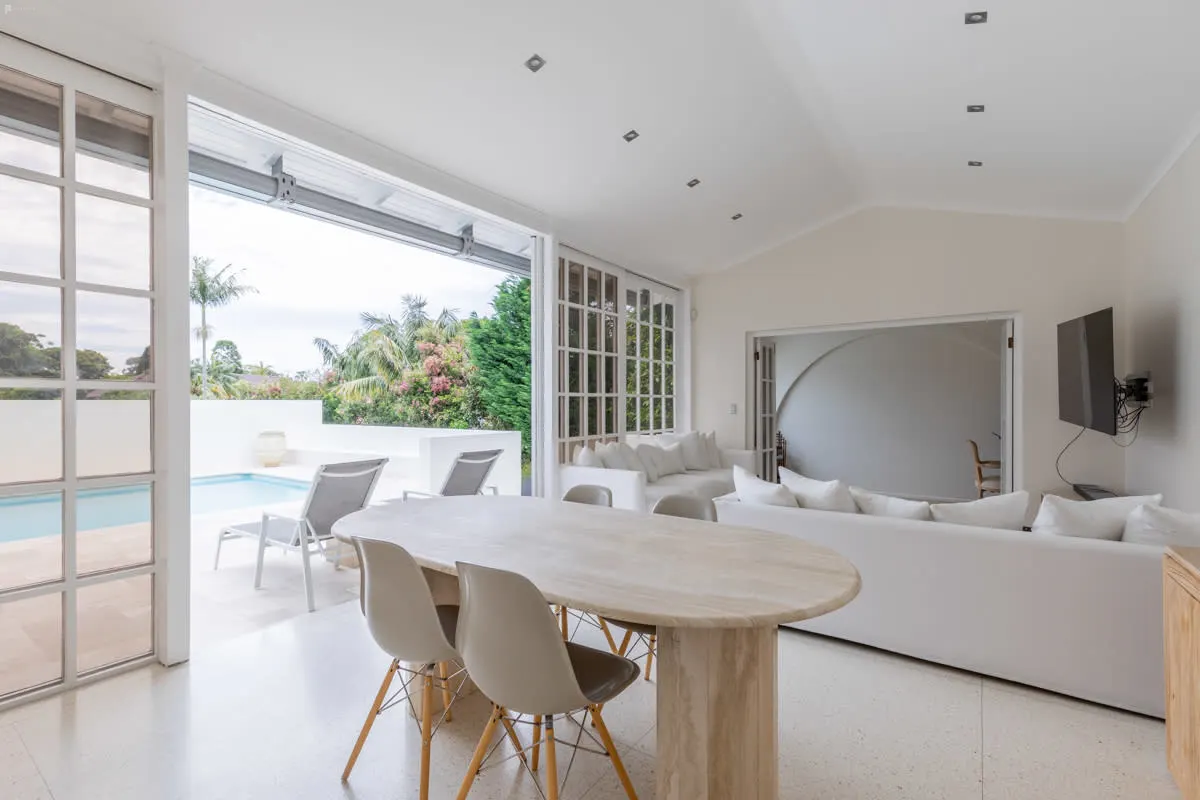 The classic Greek villa is everybody's dream – the white and marble designs come together to create a vibe that exudes an irresistible old-school opulence. If you're looking to rent a mansion for a birthday party in Sydney, consider capturing that aesthetic at a private mansion like this grand Mediterranean-style home in Rose Bay.
With Carrera marble and terrazzo flooring throughout, no expense has been spared in making this home. In fact, it looks plucked right off of a Greek island. A party here would be able to take advantage of how well the indoor and outdoor spaces in this home flow, check out some of the high res photos from the host and see for yourself!
"Amazing house with a Santorini style outdoor area." said CFO Maria Teresa T. "The perfect location for my birthday party. Ria, the owner, was lovely! I would highly recommend this wonderful house!"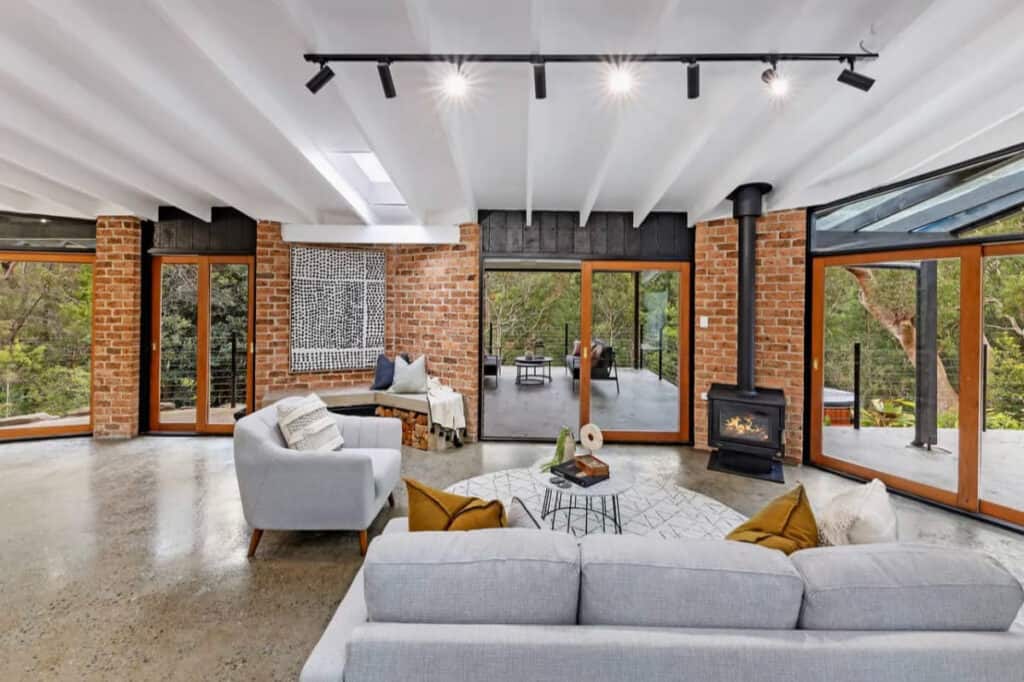 Want to host your party at a property that celebrates Australia's natural wonders? This absolutely massive plot in Galston is a truly monumental achievement. In fact, the home seamlessly integrates with its surroundings. The biggest example is the steps and railing that bring you down to a breathtaking waterfall that you can see from two of the bedrooms.
The outdoor spaces don't stop there however, there is also a huge deck with an automatic pergola, an outdoor spa, and a fire pit for your enjoyment.