Why use Peerspace to find the equivalent of an Airbnb suitable for events in London?
For starters, Peerspace has the largest selection on the internet of short-term rentals. There are thousands of Peerspace listings located in hundreds of cities, and in London alone, there are more than 300 event spaces listed for hourly rental on Peerspace.
Peerspace also makes it ultra-simple to browse the site's wide array of options thanks to the easy-to-use search tool, which has tons of optional filters to make your search as broad or specific as you'd like it to be. Start by entering the type of event you're planning, where you're planning it (in this case, London), and the date of the event if you already know it.
Once you've made the initial search, you can narrow it down even more according to a ton of criteria, including:
Price per hour
Expected number of attendees
Indoor and outdoor spaces
Space type
Size of the space
Amenities
And more
Once you've narrowed your search down as needed, your next step is to browse individual listings.
You'll find that every Peerspace listing comes with a detailed description and high-quality photos of the space in question. Plus, many listings also have helpful reviews from past renters. You can also reach out to the host of a space if you have any further questions/requests.
A few examples of spaces for events in London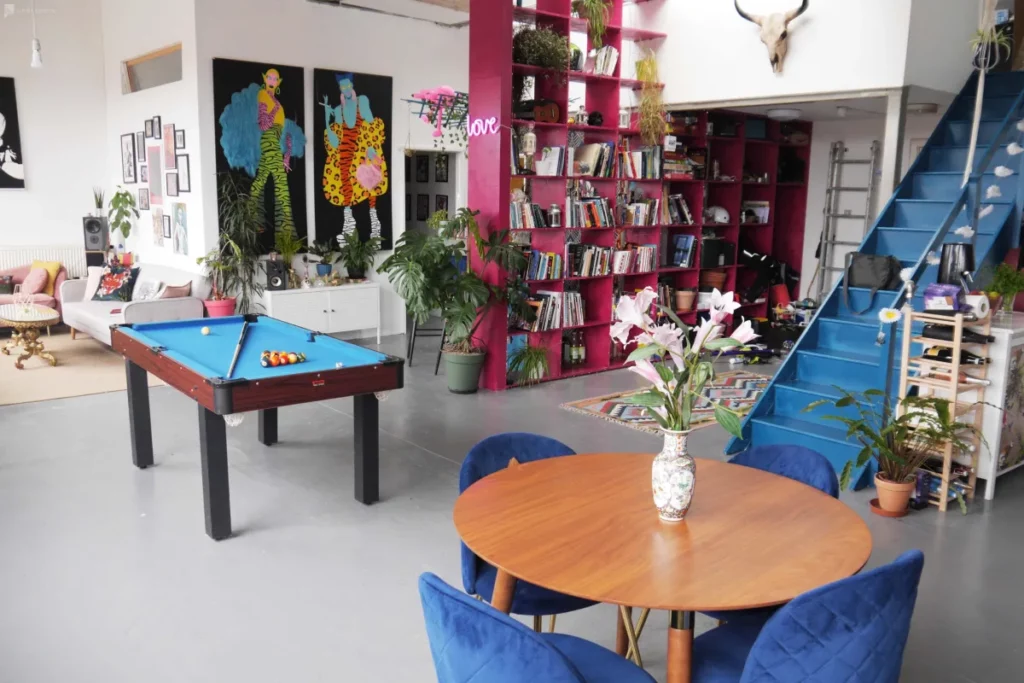 Curious about what kind of options you'll find in London? Here are several great examples of spaces suitable for events in London, suitable for a variety of budgets and in a variety of sizes, space types, and aesthetics.
This gorgeous warehouse loft is not only a wonderful film and photoshoot location, but it's also ideally suited to a variety of events with its large, high-ceilinged space, small Art Deco-style bar, and pool, ping pong, and dining tables.
For more laid-back events, there is also a sitting area with colorful decor and sofas. Rather than continuing to describe this event space, we'd recommend that you take a look at the photos in the listing, as well as browsing the numerous positive reviews.
We'll finish up by quoting one of these reviews: "The location was great and Dorian was very helpful. Great communication! Will book again!"
Looking for outdoor space in the East End? Then you need to see these amazing rooftops in East London that you can rent on Peerspace next!