If you're looking for rooftops in Melbourne for an upcoming event or production, you've come to the right place! At Peerspace, the world's largest peer-to-peer service for venue rentals of all kinds, you'll be connected with the largest variety of spaces brought to you by local hosts who are dedicated to providing amazing service and quality.
A rooftop can provide a unique perspective on the city with dramatic panoramic views from a higher vantage. If you're interested in leveling up your next event, photoshoot, or product launch, try one of these great options in the Melbourne area. There's a little something for everybody. We hope you enjoy it!
First up, we have the rooftop at the Harvie Bar in Armadale. Its spacious rooftop is phenomenal for events of all types. If you're looking for rooftops in Melbourne that provide panoramic city views, this should be your first stop! Their unique vantage point offers uninterrupted views of the city and a spectacular view of the nightly sunset.
For only $150 an hour, this is a rare opportunity to have an amazing rooftop all to yourself. Don't just take our word for it. Here's what the host, Nick, has to say about his space: "nestled on Armadale's Wattletree Rd, the cozy bar offers a cleverly crafted menu of delicious bites (you really must try the lobster roll) and an absolutely exquisite wine list that reads like a winery adventure both local and European."
Treat yourself and your guests to your very own European wine tasting tour in Melbourne's backyard at Harvie!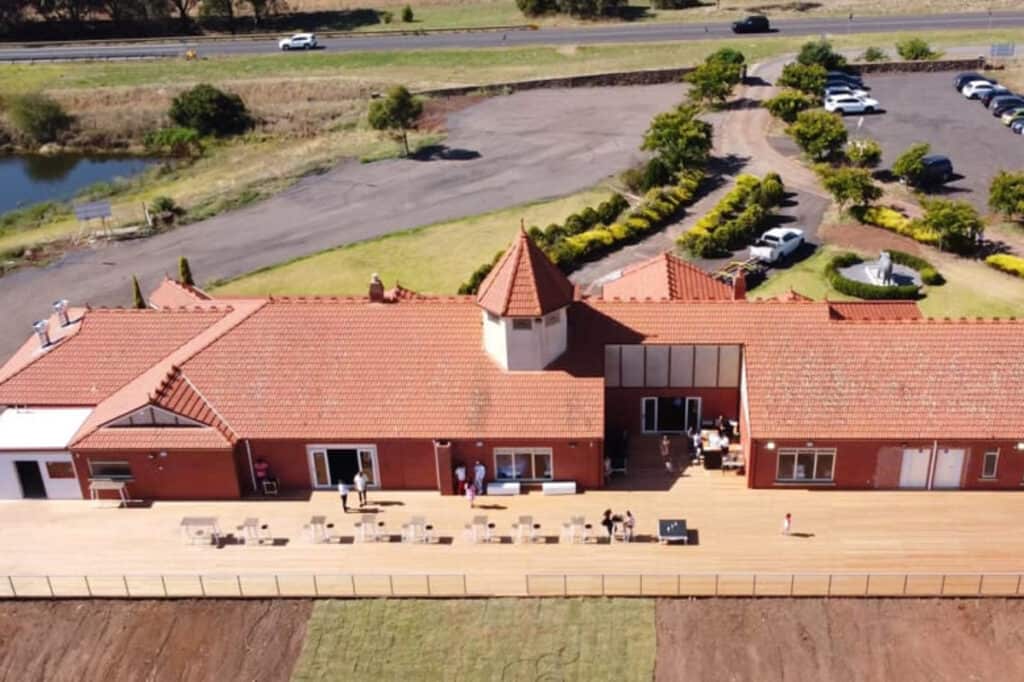 Looking for rooftops in Melbourne that provide you with plenty of space and truly grand views? Then you need to head over to Round Rock Winery in Melton. While the winery is in Plumpton, just a 20-minute drive from Melbourne city, the views and ambiance will make you feel like you're worlds away.
This gorgeous event space has indoor and outdoor seating, plenty of seating, A/V equipment, and a kitchen pumping out delicious eats. Work with the events coordinator to craft the perfect wine pairing menu for your next special event.
Love the idea of hosting your wedding at this winery? Then you also need to check out our list of the top wedding photographers in Melbourne!