How much does it cost to rent a movie theater for a birthday party?
Even though theaters can vary so much in the rental price, we've got a rough estimate of how much it'll cost you to rent a movie theater for a birthday party: $100 to $400 per hour. A search of the many listings on Peerspace shows that theaters cost more than $1,000 per hour to rent. Let's explore the price range below.
On the higher end of the scale
One of the most expensive movie theaters that you can book for your birthday party is this rooftop movie theater with amazing views in El Segundo, CA. It's a full-blown rooftop lounge complete with lawn games, seating for 200, a huge LED screen, and headsets to hear the movie. All of this, along with epic views, comes with the price tag of $1,750 per hour.
Similarly priced is this historic theater in the peninsula in Redwood City. It has a standing capacity of 1600 and seating for 1175, as well as a classic balcony for up to 400. The theater also has a full stage and a full-sized projection screen, with the host also offering catering services. All of this costs $1,700 per hour, which is understandable considering the size, history, and grandeur of this venue.
Mid-range prices
Also in the PNW, this Egyptian-themed theater in the heart of Seattle costs $432 per hour. Its auditorium seats 570 and boasts a 37′ x 17′ screen, Dolby surround sound, a digital projector, and theater lighting. You can also make use of the VIP lounge, the stocked concessions stand, and a staffed box office.
Also in the Los Angeles area, this upscale McMansion with a movie theater offers you access to a modern private theater. Renting the cozy, furnished private movie theater room and the rest of the home costs $300 per hour. And keep in mind this includes access to the heated pool, hot tub, balconies, and more.
There are more options in our standard price range like this independent movie theater in Brooklyn, NY at $275 per hour. It provides seating for 70, a 160″ screen, surround sound, and a 12′ stage. Peerspace reviewers have characterized it thusly: "The place rocked!!! The staff was great!!!"
There is also this state-of-the-art movie theater auditorium in San Francisco, CA costing $395 hourly. It seats 65 guests and is equipped with a cinema-grade projector, a Blu-ray player, Dolby Digital 5.1 surround sound, and an on-site technician to set up your movies.
On the lower end of the price scale
You may be happy to know that the price of renting a smaller, more affordable movie theater can be as low as $75 per hour, like this warm and spacious screening room in Braintree, MA. It's an all-ages space that provides plush seating for 24, a large-screen projector TV, and tiered seating. The host also allows for outside catering, too.
This intimate 50-person screening room in Los Angeles is worthy of a look as well and only costs about $80 per hour. It has hundreds of five-star reviews from past Peerspace renters. Plus, the host offers a slew of fun booking add-ons, like popcorn machines and a spotlight!
You also can't go wrong with this starlit luxury home movie theater in Sugar Hill. This one-of-a-kind space is ideal for parties of 15, has a 100-inch projection screen, and costs just $60 per hour. Thanks to its beautiful custom design, it also provides a truly epic movie-watching experience!
Let's not forget about the senior in your life! Here are 8 special 70th birthday party ideas to celebrate in style and comfort.
How much does it cost to rent a movie theater for a birthday party? Conclusion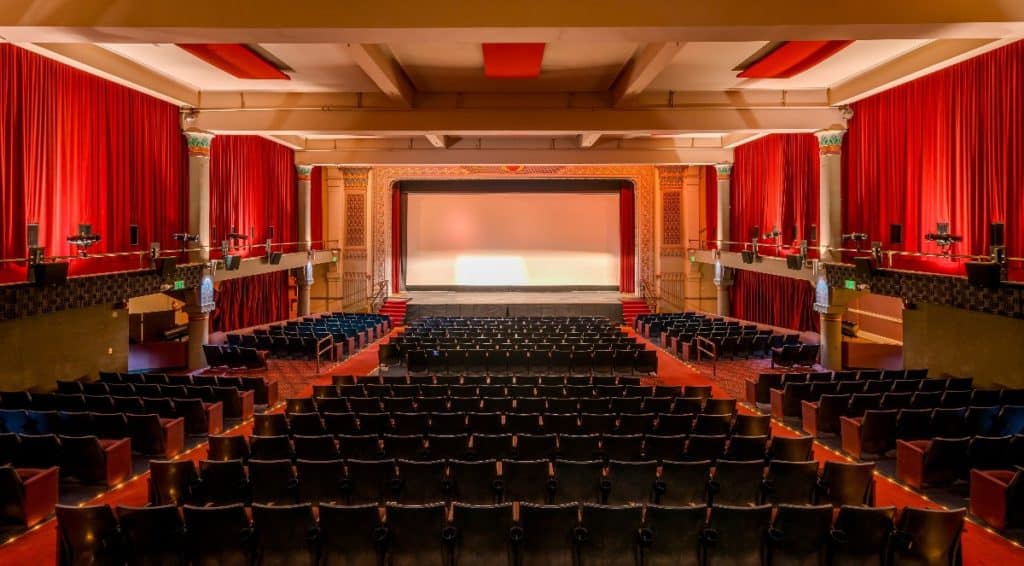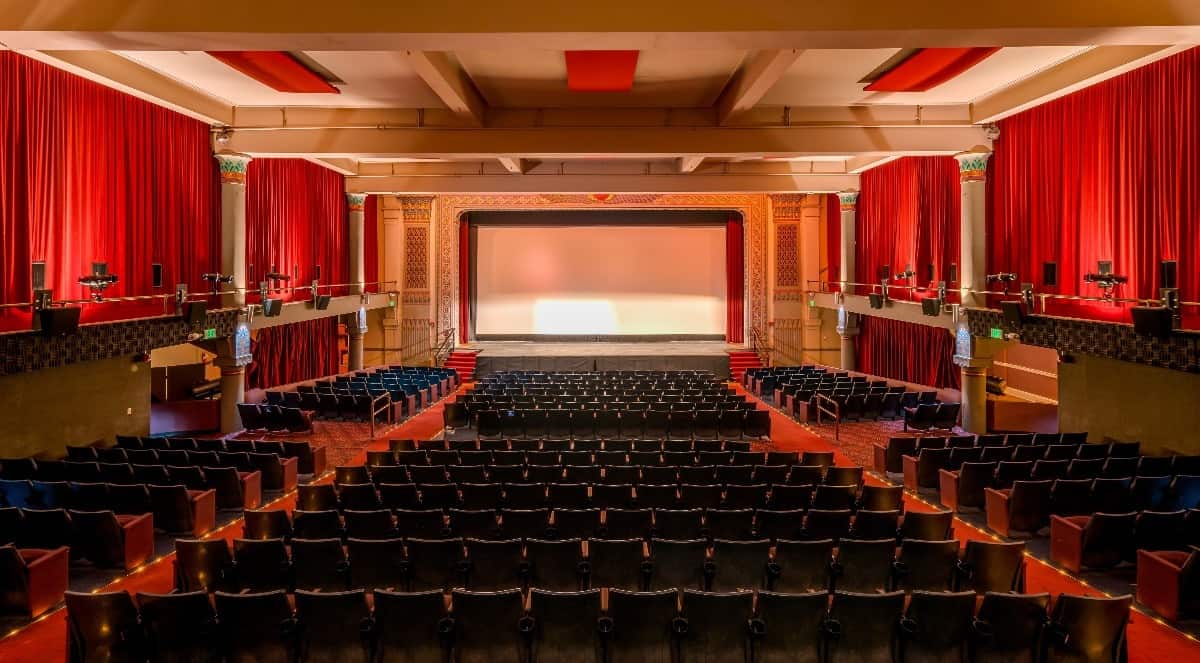 Hopefully, this guide has answered the titular question: How much does it cost to rent a movie theater for a birthday party?
As you can see, renting a movie theater for a birthday party can be financially accessible. And by using Peerspace, it can even be easy and enjoyable! Check out our site today to see what types of movie theaters we have available near you. You may just be surprised by the selection!
Also, keep an eye on our comprehensive events resources blog pages to stay up-to-date on birthday planning trends, tips, and hacks!