Looking for a few updated Sweet 16 party ideas? Then you've come to the right place! If you don't celebrate quinceañeras or bar and bat mitzvahs, a 16th birthday is your excuse to throw a lavish party for your teen.
A "Sweet 16" birthday party is a milestone event that is meant to be memorable. Celebrate your teen's big birthday with a personalized, special party that they'll remember for the rest of their lives. After all, you may have to wait until their high school graduation to have another big celebration.
And while you're at it, be sure to find the perfect party venue on Peerspace. No matter your teen's style and whether you prefer indoor or outdoor settings (or both!), you'll be able to find a dream rental space near you. All spaces are owned by local hosts who strive to make your experience in their space exceptional.
In fact, you can reach out to them with any questions or requests regarding the venue and other services like catering, entertainment, and more. It's a surefire way to ensure your teen's Sweet 16 is the party they'll never forget. With all that in mind, take a look at these Sweet 16 party ideas that are unique and totally unforgettable.
Disclaimer: In order to use Peerspace's site and services, you must be 18 years or older.
1. Book a sweet Peerspace venue
The key to hosting the Sweet 16 party of your teen's dreams is picking the perfect venue. Rather than hosting at your house, consider booking a unique space to really make the occasion special.
You can also tailor the venue choice to the birthday teen's personality — think of a theater for a thespian, a bookstore for your avid reader, a studio for a musician or artist, and so on. Peerspace can help you find a venue that fits your teen's unique style, as well as accommodate a large number of guests.
So what types of venues are we talking about? These are just a few of our favorite Sweet 16 options:
And remember, if you think your venue needs anything, like special lighting, audio equipment, or catering, contact your chosen venue's helpful host. They are always just a quick message away and are often happy to help with any party planning logistics.
Not super confident in your party planning skills? No worries, we have you covered with our step-by-step guide to planning a Sweet 16 party!
2. Make it as sweet as possible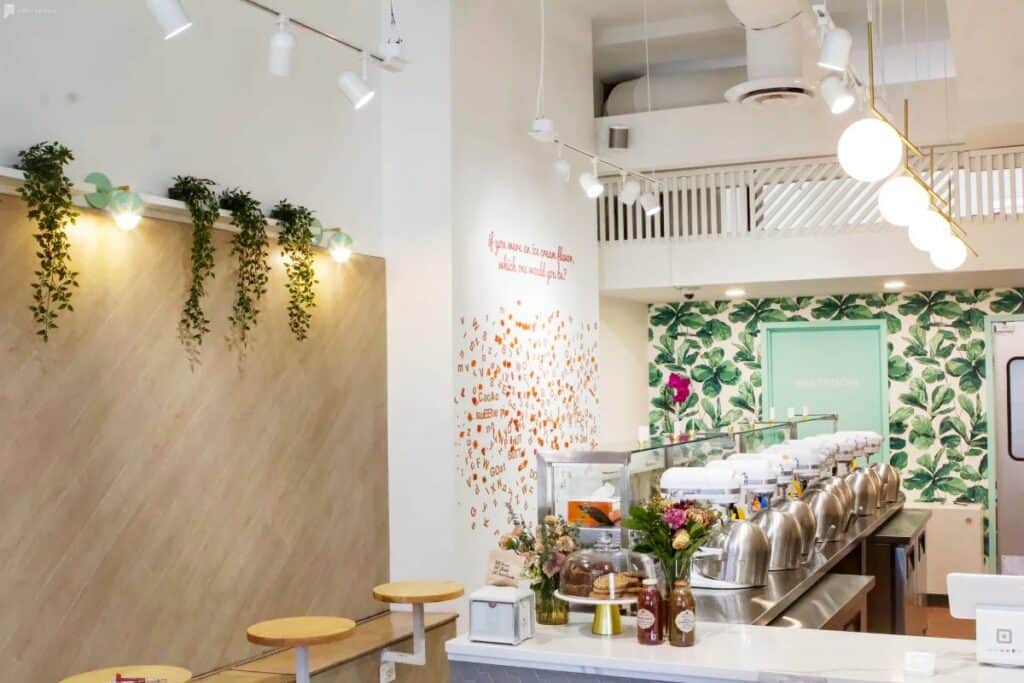 Make their Sweet 16 literally sweet by hosting a party inspired by the Instagram-famous Museum of Ice Cream. Even if you can't visit this dessert-lovers mecca, you can recreate it at your party venue.
All you need are colorful props; honeycomb decorations; an ice cream sundae bar full of sprinkles, candy, chocolate sauce, and the works; a photo booth; a donut wall, and dessert-inspired favors like makeup, bath products, or stationery (Target is the perfect place to find these). This is one of those fun Sweet 16 party ideas that let your imagination run wild. Think of it as a chance to bring the Candyland board game to life!
You can also save yourself the time it takes to put up and take down decorations and look for a fully-operational ice cream parlor on Peerspace to host the party! One of our favorites is this cute ice cream parlor event space in Washington, D.C. (pictured above). The venue even provides your very own ice cream attendant to serve scoop after scoop to you and your guests!
One Peerspace reviewer even booked it for a surprise birthday event! Here's what they shared following that event: "Couldn't ask for a better place to throw a surprise birthday. Incredible host, incredible ice-cream, and gorgeous shop in the city"
Our 12 sweet ice cream party ideas post is the perfect companion piece to this idea
3. Celebrate nostalgia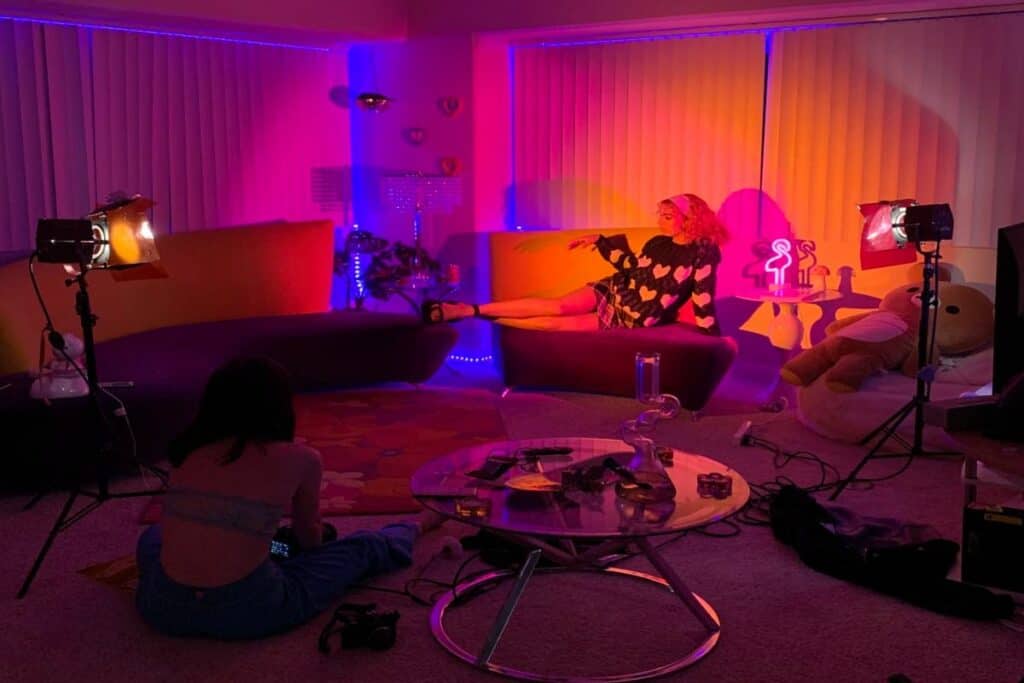 This coming-of-age celebration is the perfect opportunity for a throwback. Dig up some childhood memories and party like it's the early 2000s!
Incorporate your teen's old favorite cartoons, movies, snacks, and candy. Set up a cereal bar with classics like Fruit Loops, Lucky Charms, Frosted Flakes, Cinnamon Toast Crunch, and Mini-Wheats (and don't forget the dairy milk alternatives, like almond, oat, and soy). Invite guests to come dressed as their favorite childhood toys or characters, and snap photos with a Polaroid for an added vintage touch.
Check out our 12 super fun Y2K party ideas to take this theme and run with it!