4. Bring on the beads 
Beads are an often underutilized option for birthday decoration ideas for adults. But to us, there are so fun and offer so much customization. Plus, they remind us of Mardi Gras and the epic parties that go on there!
Just check out the hanging beads at this New Orleans flex space. It's subtle, yet brings a pop of color to the room and helps set a welcoming atmosphere. Check out what a Peerspace reviewer shared after booking a birthday party here: "The Particular is a spectacular venue for any social gathering you are considering. I fell in love with its unique & comfortable decor which lent itself perfectly to our "Speakeasy" theme. Everything that one could need to make guests happy is there, but even if you should need something unusual, such as a mirror ball, Cam will do her best to make it happen."
5. Add a dash of childhood wonder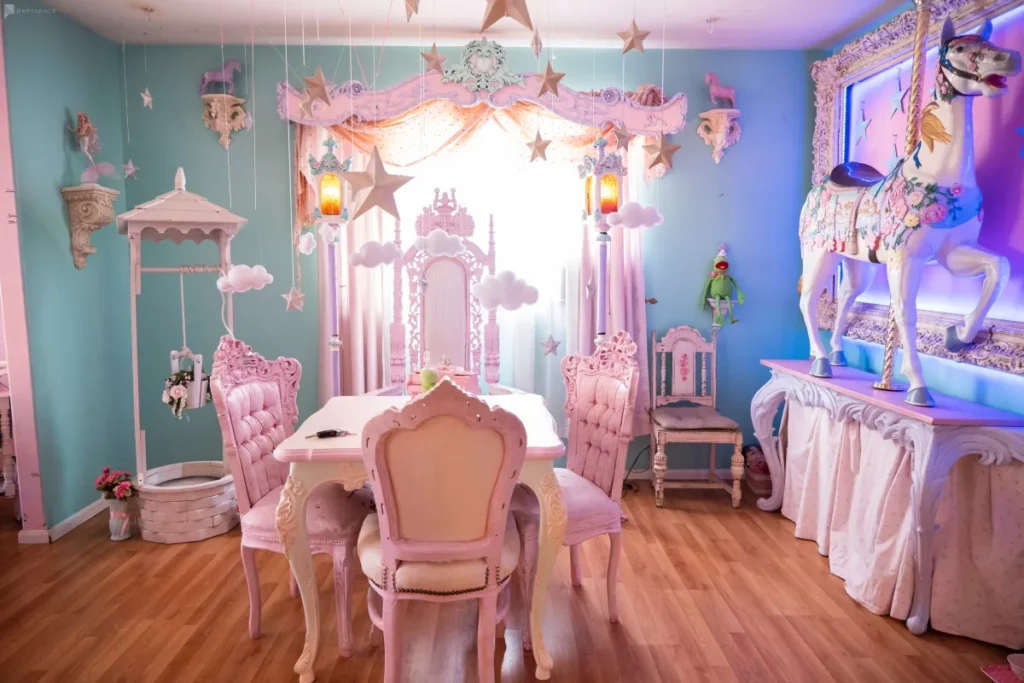 Just because you're an adult doesn't mean your party décor has to be grown-up. Sometimes adding a splash of childhood wonder to your décor can help create an immersive party atmosphere.
Check out the way this IRL dollhouse in Los Angeles uses pastel colors, toys, and hanging stars to create a cute and sweet design statement. The décor here isn't totally innocent, which helps create an edgier "grown-up" vibe that's completely to die for. The fact that it's been featured in Vogue tells us something!
6. Disco balls make all the difference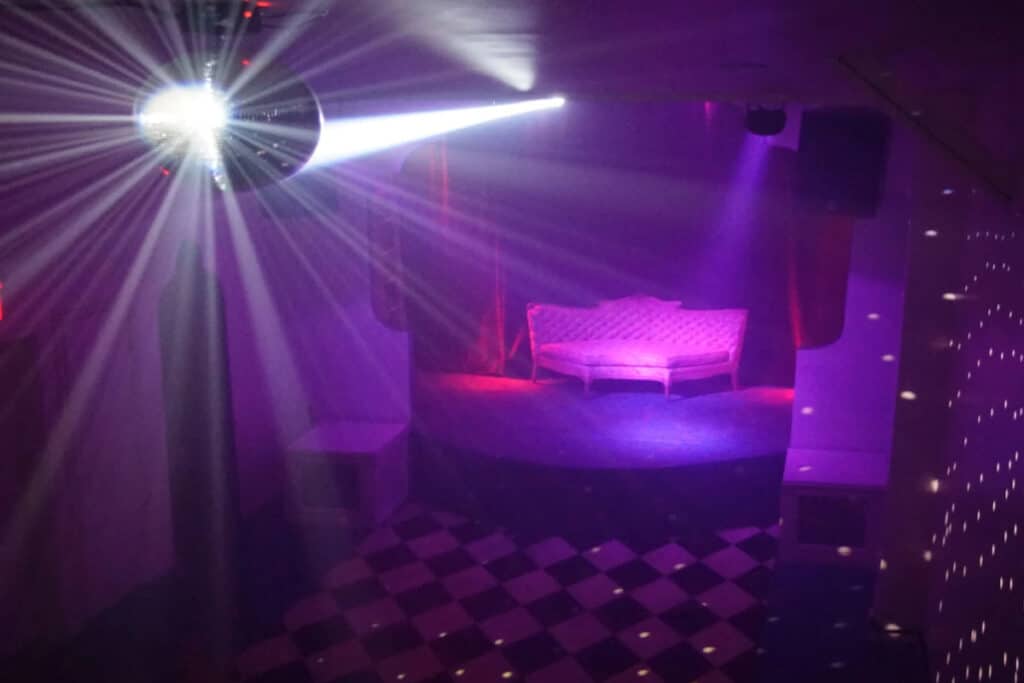 Lighting can help you set the overall mood and tone at your party. So, throwing a disco ball into your party décor can help you create a retro and vibrant party environment.
You don't need to look far and wide for a venue with a disco ball, either. Just check out Peerspace! For instance, this creative venue in Brooklyn uses a disco ball and professional lighting to evoke groovy effects for events. The fact that it also boasts a full bar, dance floor, sound system, and an amazing ambiance only furthers its brilliance as a birthday party venue.
7. Include rustic flair with a glamping tent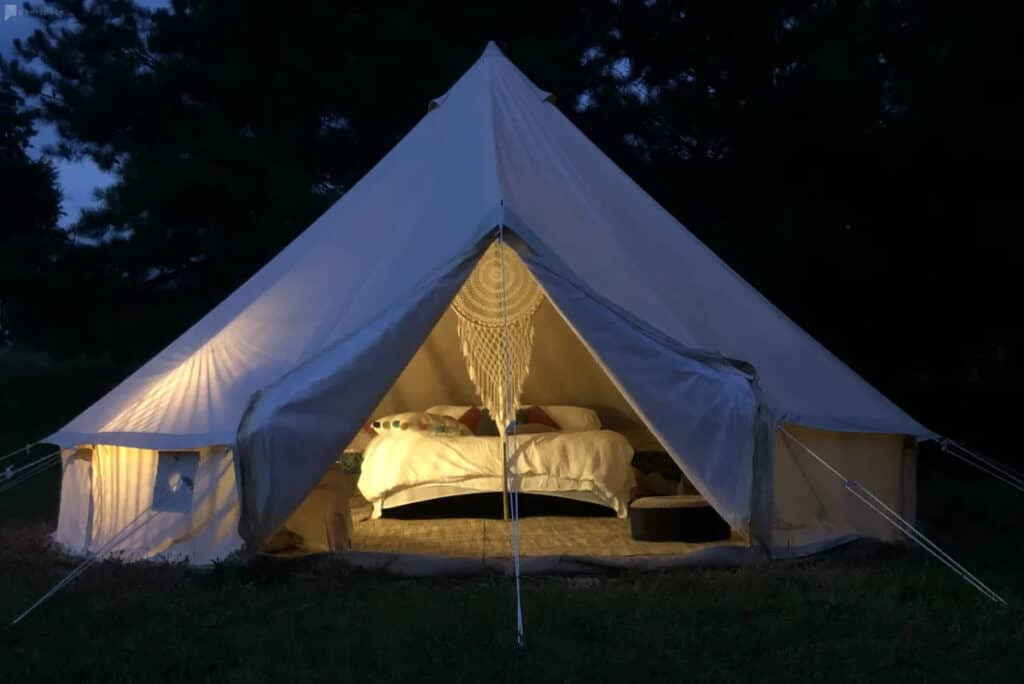 Who says a tent can't make a glamorous party decoration? You don't even have to be a fan of camping to appreciate this boho-style bell tent venue in Ringgold, GA. It's a fun blend of rustic charm exterior with a sophisticated glam interior, making it perfect for birthday decoration ideas for adults. 
8. Show off a boho flower curtain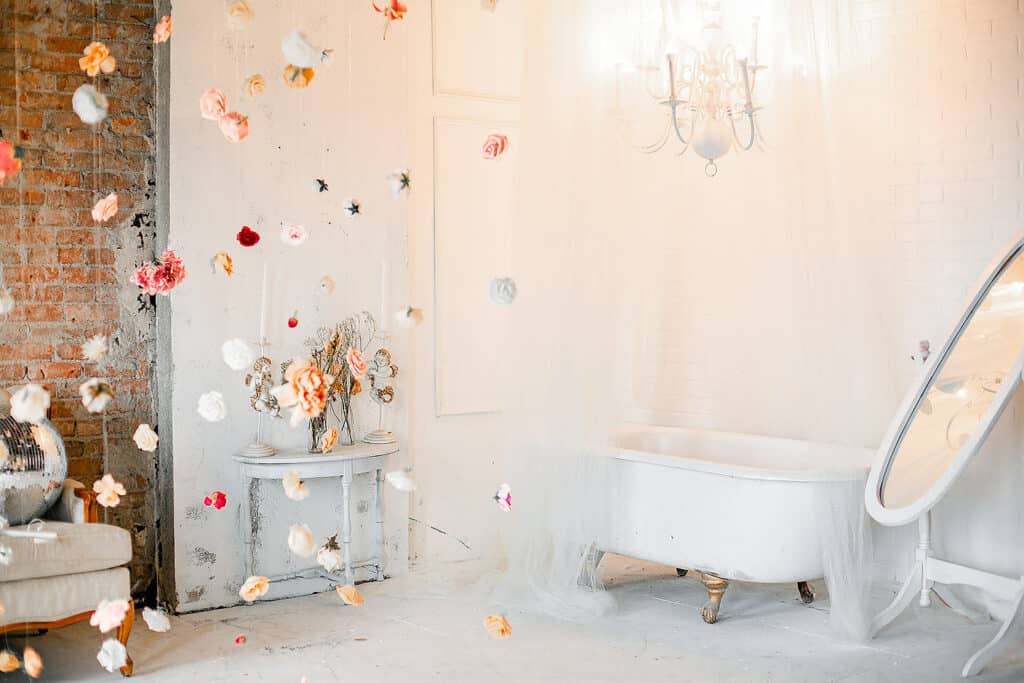 Hanging flowers can create a stylish and trendy touch for your party décor. Just take a look at how well this romantic renaissance venue in Tacoma, WA flowers to create a unique statement in the room. The blossoms almost look like falling snow! It's one of the most magical adult birthday party decoration ideas that's boho, chic, and festive all in one. 
9. Celebrate birthday royalty with a throne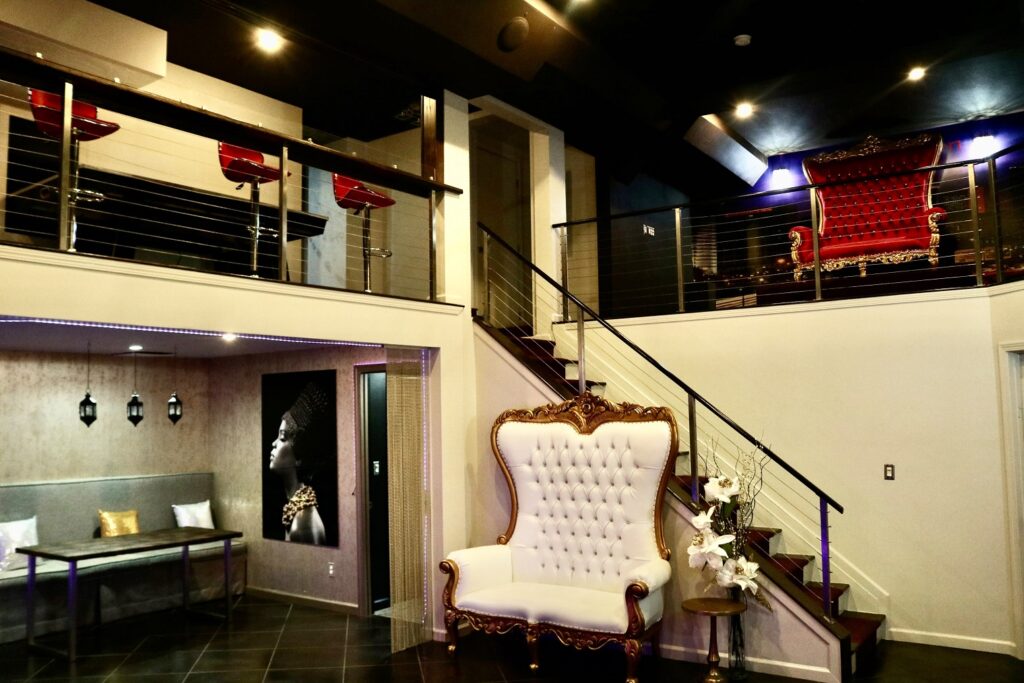 When it's your birthday, you're royalty for the day. So why not emphasize your royal status with a birthday throne? Set up a prop throne at your venue where you can stage photos or unwrap your gifts in style.
If you need inspiration, this Atlanta party venue has plenty of thrones to choose from spread across two levels. In fact, you can host the birthday party here and enjoy the vibe that the nine thrones affords your gathering.
10. Prepare a rustic table spread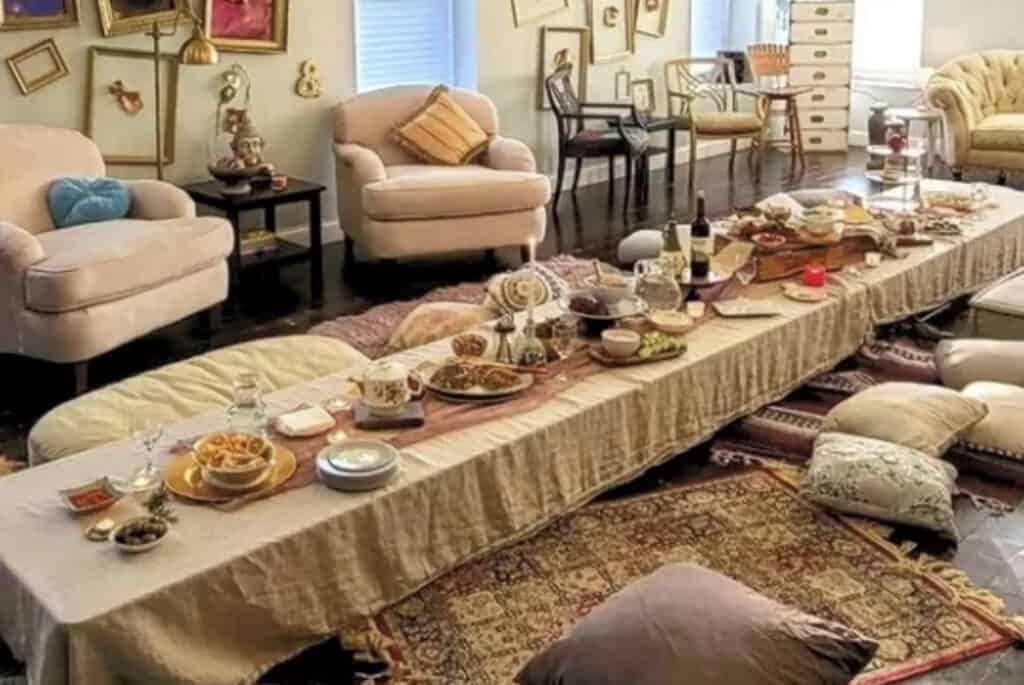 If you're planning on hosting a birthday dinner, you're going to love this pretty decoration idea. Use your table settings and centerpieces to set the stage for a birthday dinner party that reflects your unique sense of style.
The table settings at this shabby-chic bohemian production loft in Fogelsville, PA walk a beautiful line between formal and rustic, helping set the tone for a birthday dinner that's refined and fun. 
Check out our guide on how to host a dinner party to bring this idea to the next level!