4. Hang wintry decor
If you live somewhere with cold winters and you're hosting an in-person event for your gender reveal, you might want to embrace a wintry aesthetic in your decor. Lots of banners and other decorative items come in shades of pink and blue and are also decorated with winter imagery like snowflakes.
In fact, we love this winter wonderland gender reveal banner as well as this adorable onesie-shaped garland with snowflakes.
If you're short on time, why not skip the decorating and book a Peerspace like this metro Atlanta pink and blue event home? It has you covered in terms of color scheme and is definitely cute enough to serve as the perfect gender reveal venue for your party.
5. Gender reveal confetti
If it's cold outside, just because you can't comfortably have your gathering outside doesn't mean your gender reveal can't be exciting and dramatic.
One affordable way to do this is with glittery party poppers, writes Little Things. "Everyone grabs a party popper and pops it at the same time to reveal pink or blue confetti."
6. Gender reveal snow angels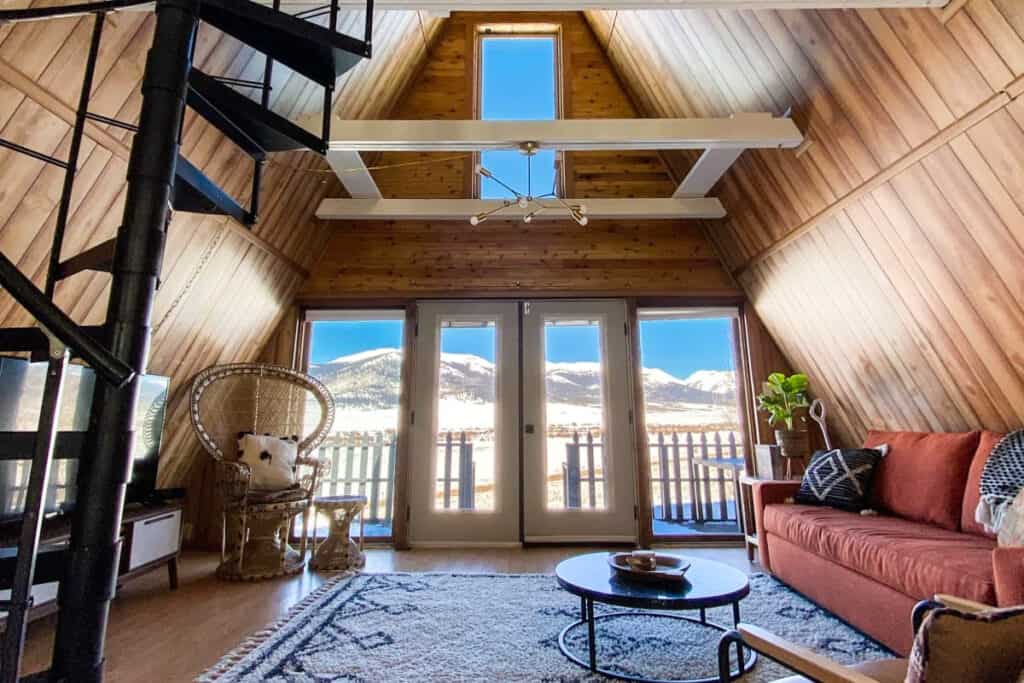 Another fabulous February gender reveal idea from Chameleon Colors: create an adorable pink or blue snow angel. Line your family up from oldest to youngest, and have them all make snow angels.
Then, "create a small baby snow angel indentation at the end of the family line to announce the upcoming arrival of the new addition. Announce your baby's gender – and make it colorful – by pouring pink or blue color powder into the snow angel indentation". Send photos of the finished snow angels to friends and family as your announcement.
Looking for a snowy setting that just also happens to make a beautiful party pad? Then check out this cozy A-frame cabin in Jefferson, CO. It will likely be covered in snow come February and makes a charming gathering spot for you and your loved ones.
7. Bake a gender reveal cake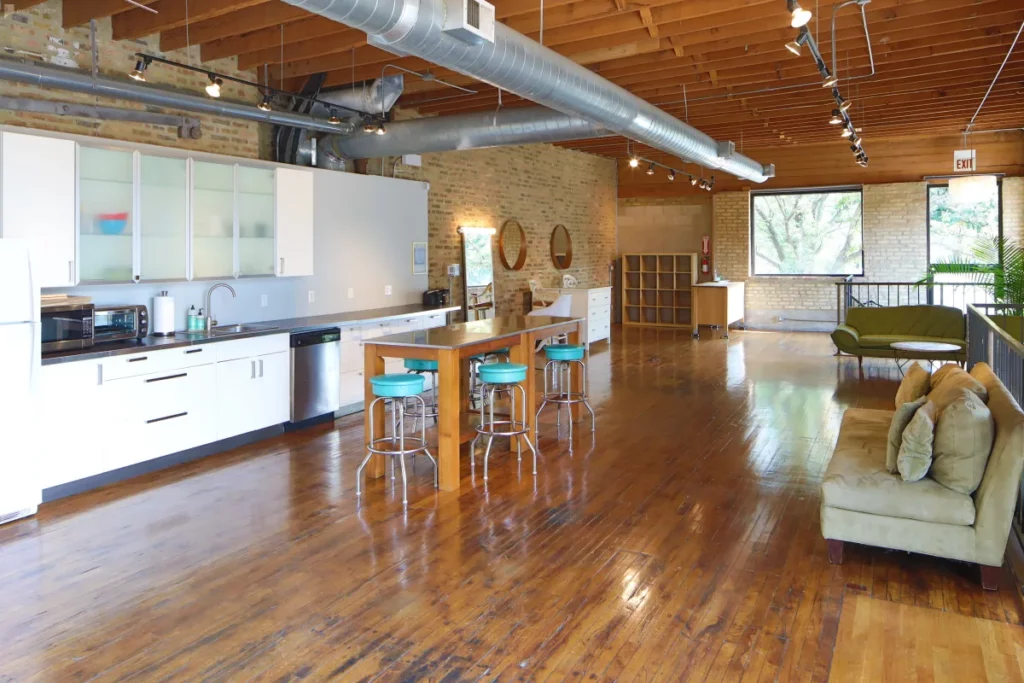 Having an in-person gathering? If so, serve your guests a gender reveal cake. Frost it with a color other than blue or pink, and then dye the interior of the cake the color corresponding to the sex. This will make the moment when you slice the cake extra dramatic as everyone waits excitedly to see what color the slices of cake will be.
If you're hosting people IRL, you might consider renting an event venue for a few hours to make the event extra special. Luckily, Peerspace connects with venues that have gorgeous and fully-functional kitchens for your use. A great example is this rustic hidden gem studio in the West Town neighborhood of Chicago. It would be a wonderful place to bake and serve your gender reveal cake. It also has hundreds of positive reviews.
To quote one reviewer who appreciated the venue and its host, "Chris was very communicative and helpful throughout the process. The space is amazing and was perfect for our event. We would (and will!) book again!" Sounds ideal!
8. Penguin-themed gender reveal
FirstCry Parenting has another awesome idea – a gender reveal that uses penguins as the inspo for its decor! This includes "​​inflatable penguin art balloons, penguin-inspired signs, and a cake with a cute penguin crafted on top" as well as "fuzzy baby penguins, soft fake white snowflakes, twinkly lights, and another snowy decor". We can't think of much that's cuter than penguins, so we love this theme.
Our chic black and white party ideas can help you score venues that would perfectly suit your penguin theme. Check it out!
9. Valentine's Day-themed gender reveal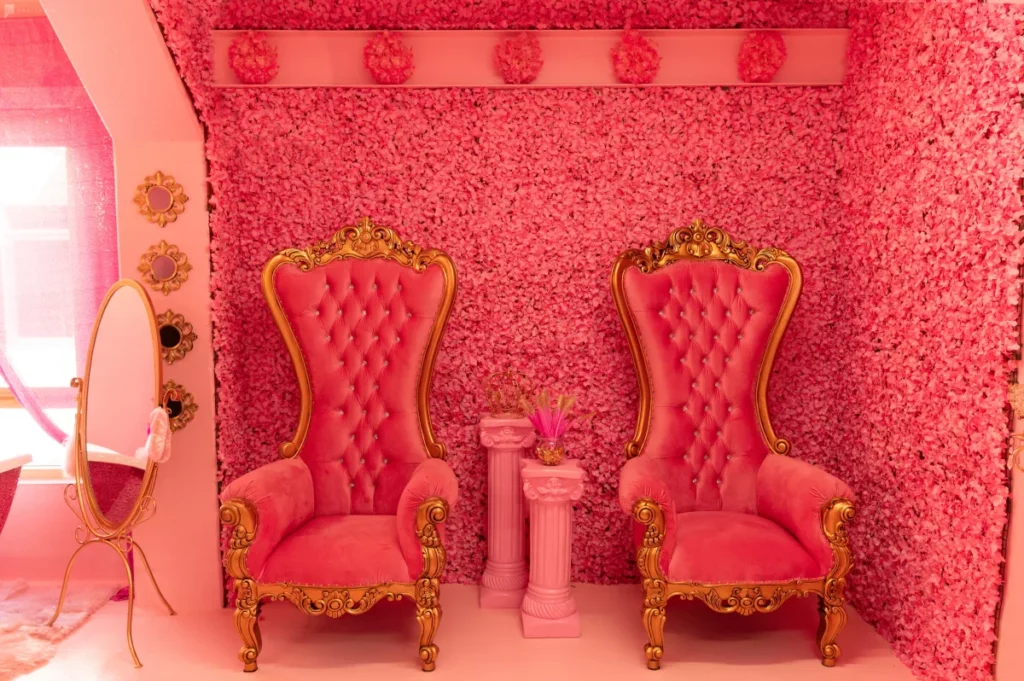 If your gender reveal is taking place in February, it's happening during the month of Valentine's Day, so why not embrace that and have your gender reveal also be a Valentine's celebration?
Use a pink and red color scheme, decorate with lots of hearts, and send out thematic invitations like these ones that say, "A sweet little Valentine is on the way!"
10. Outfit reveal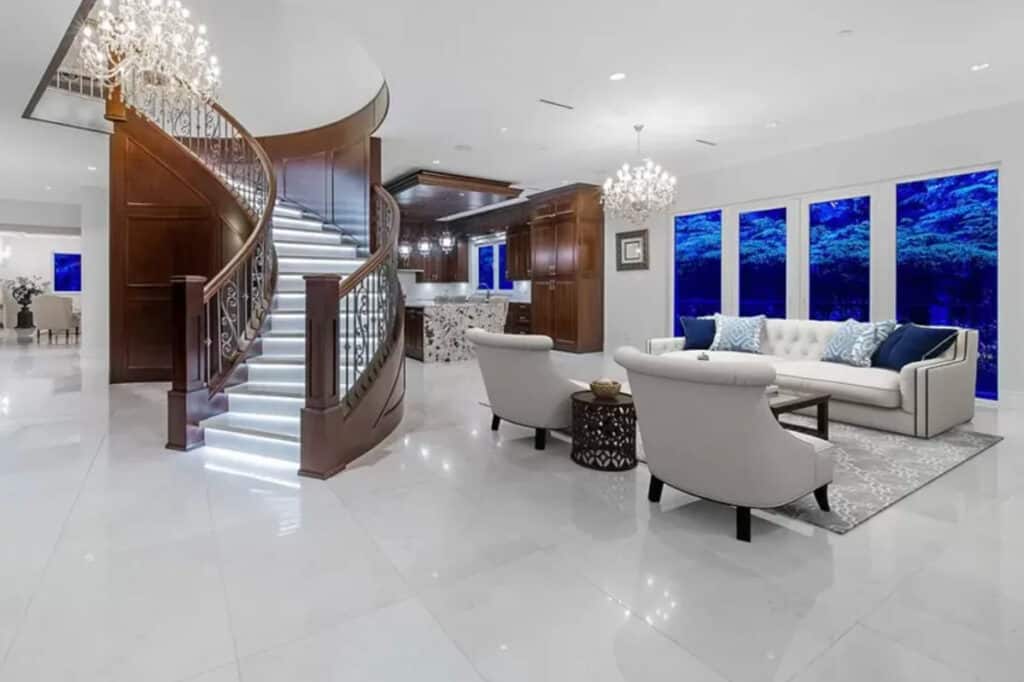 Surprising everyone with an outfit reveal is an awesome gender reveal idea. It's also versatile since you can do it in person at a gathering with loved ones (walking down a long staircase can work well), in photos/on video, or via Zoom. And all it requires you to do is to buy the "It's a girl!" or "It's a boy!" shirt and put it on!
If you're in Vancouver, BC, you can also book this luxury mansion in West Van so you can utilize its dramatic winding staircase for your big reveal. The fact that it also has an indoor pool, a hot tub, and a private movie theater doesn't hurt either!
Use our gender reveal video ideas to ensure even far away guests feel like they're part of the excitement!