Are you looking for Airbnb for birthday parties in NYC? Maybe you're organizing a birthday party for yourself, a significant other, or your best friend. No matter who it's for, you will need a stylish rental space how and when you want it!
While it may seem that booking an Airbnb for a birthday bash is a great idea, there are several reasons why it's not your best option. First and foremost, the platform is for overnight accommodations and not for social gatherings. What if there was a platform designed for introducing you to amazingly stylish venues in cities across the globe that are made for gatherings?
That's precisely what Peerspace is, a peer-to-peer venue rental platform that connects you with incredible spaces to host all of your social and professional needs! In this guide, we'll detail how Peerspace is the Airbnb for birthday parties in NYC and share a few of our amazing NYC-based spaces with you. Let's get to it!
How Peerspace is the Airbnb for birthday parties in NYC
Peerspace is the quickest way to find a perfect venue for your birthday party in NYC. It offers you access to the coolest venues all over NYC as well as in thousands of towns and cities across the US and the world.
And Peerspace is the most cost-effective option since venue rentals are by the hour rather than in 24-hour increments like you would with Airbnb. With Peerspace, there is no downtime — this means that you pay for the time that you use and no more. Plus, there are no hidden costs. Each venue's listing includes a detailed description and lots of pictures, so you know what to expect before booking.
Finally, your chosen venue's friendly local host can help you arrange everything you need for an unforgettable birthday party. Reach out to them with any questions or requests and they will do what they can to oblige.
Now, let's check out some of the most unique venues in NYC available on Peerspace. They all make incredible birthday party options that are available to book by the hour.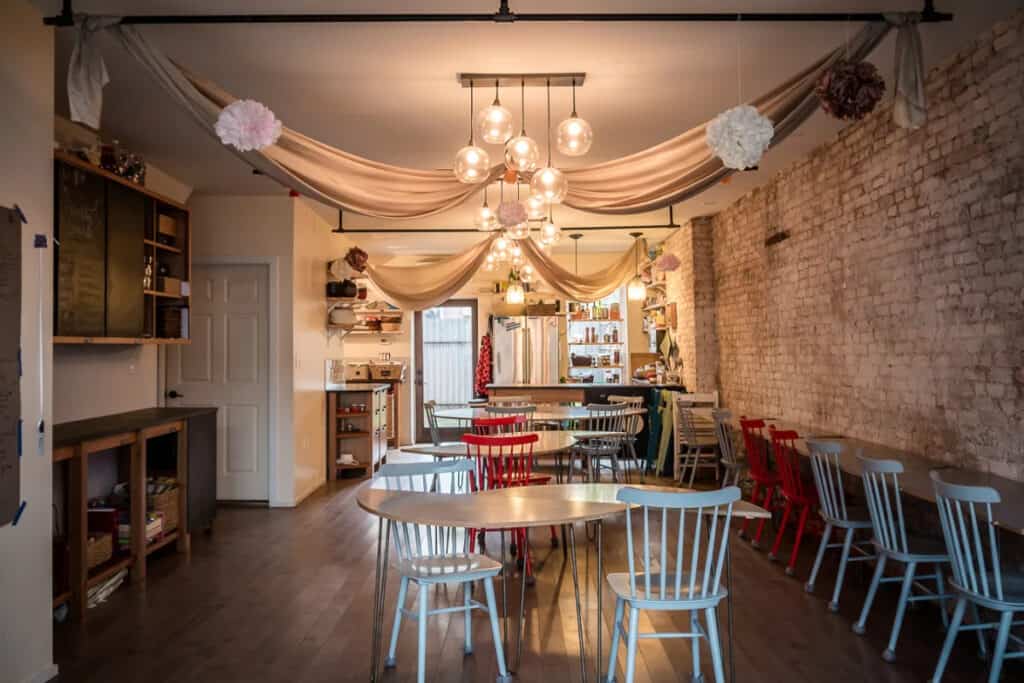 We love this charming event venue in Gowanus since it makes an amazing birthday party spot and it's a venue with a purpose. First of all, for your party, you can enjoy the venue's on-site kitchen to cook with your guests or for your catering team to take over. There's seating for 20, standing room for 60, and also an outdoor patio for catching some fresh air with your guests.
This venue is St. Lydia's Church, a non-profit progressive "dinner church" that aims to bring groups together to share a meal and connect. When you rent this space for your birthday party, all proceeds go back to the church, helping to feed more members of the community!
Another perk that comes with using Peerspace as your Airbnb for birthday parties in NYC? You can read reviews from past renters, like this one: "This space was ideal for my 30th birthday. I had about 30 guests and there was plenty of space for everyone to move around (dance), we had no issues with there being only one bathroom, and the lights were dimmable to set the vibe. Debbie was a truly wonderful host. She made sure the layout of the space was what we wanted and showed me everything I needed to know in advance. I highly recommend booking this location for your next event. You won't be disappointed!"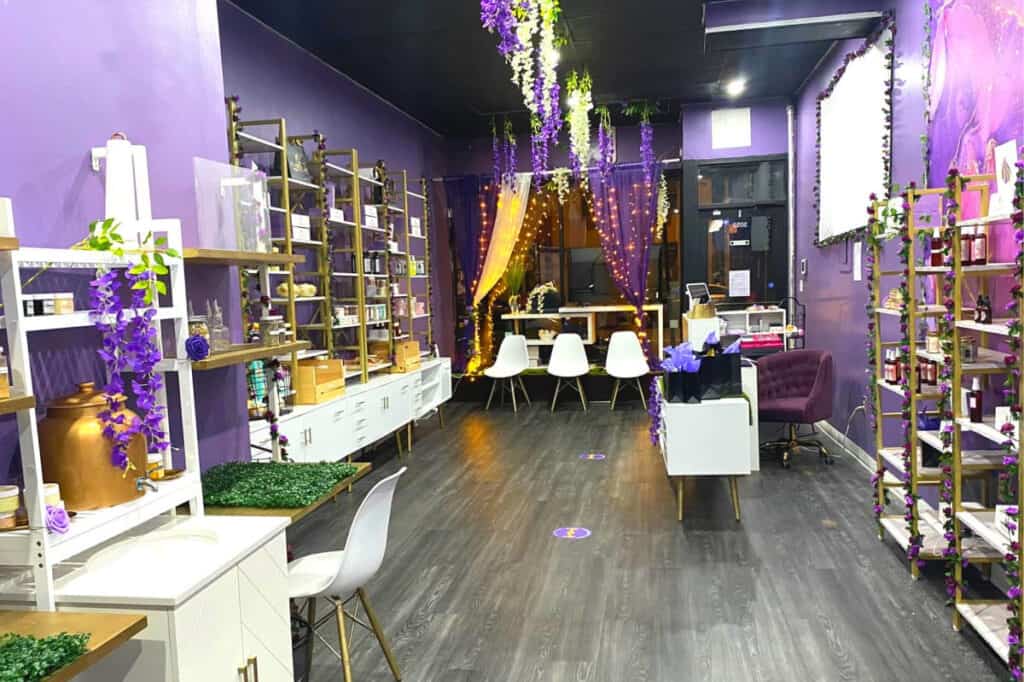 Peerspace is a better option than Airbnb for birthday parties in NYC since you can discover non-traditional hidden gem party venues. For instance, this luxury boutique in the Bronx is ideal for classy, intimate gatherings! This space is a luxury boutique by day and a stunning event space by night. You can enjoy the color-changing LED lights, Bluetooth speakers, projector, and lounge seating. Plus, since the space is set up for it, you can also book a beauty service or craft event on the site for a more distinct birthday party.
A Peerspace reviewer who hosted a birthday party here shared this review: "Such a cute space!! Very accommodating and amazing customer service! Alpha was quick to answer any questions and to help make the event perfect! Highly recommended!"
Looking for something super unique? Then you have to check out our 10 awesome hidden gems in NYC post!