Venues such as restaurants, hotels, and truly unique event spaces join the EventUp by Tripleseat venue marketplace for one reason: to generate and collect event leads to grow their business and overall revenue.
But, with more than 15,000 venues listed on the marketplace, what makes one venue listing stand out amongst all the others? What are the secrets to why one listing pulls in more planners than another?
In this Handbook, we reveal the secrets of the top-performing venues from the EventUp marketplace. These are the types of photos that make a grand first impression, the four pillars of photo quality, bold statements venues aren't afraid to declare about themselves, and a complete list of keywords that together help these venues drum up more listing views and event leads. 
Handbook Volume 12: Top Secrets From Top Performing Venues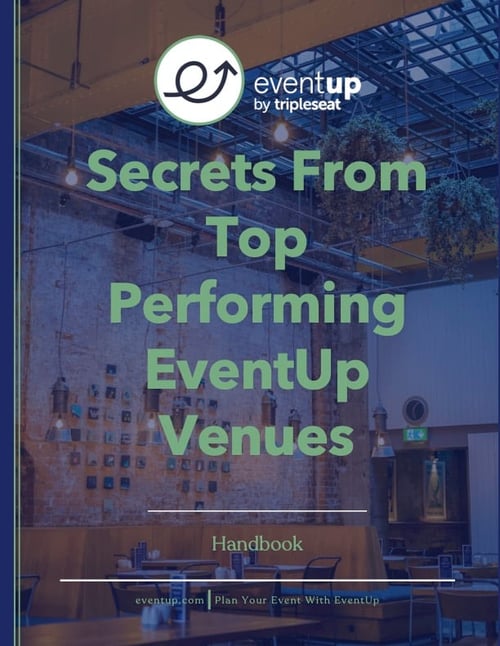 Download the Handbook: Vol 12: Top Secrets From Top Perming Venues
---
Partner with the best venue marketing channel: EventUp
Are you ready to join the largest venue marketplace and connect to thousands of new leads to help drive revenue and grow your events business? Schedule a demo with EventUp today to learn more about all of the benefits of partnering with a venue directory – your newest marketing channel.