Product launches, photoshoots, and dinner parties are all welcomed at this charming Bed-Stuy duplex penthouse — which boasts multiple bedrooms, bathrooms, a kitchen, and, of course, a sweet rooftop balcony space. 
Peerspace venues are meant for memories, and many come with much more than you'd expect. For example, this penthouse comes with 30-foot ceilings, floor-to-ceiling windows, and several distinct, yet all high-end and modern, looks. The balcony is furnished and provides unobstructed views of Brooklyn.
Owned by a photographer and fashion designer, this space is designed to make your film or photoshoot a breeze. The 1,500-square-foot studio includes a large cyc wall, a skylight, backgrounds, a hair and makeup station, a kitchen, lighting gear, and more. The 20,000-square-foot rooftop has sweeping skyline views with multiple areas and angles to shoot from. Peerspace venues allow you to look through high-quality photos and available dates to make sure the venue is ready for whatever you need! 
Peerspace reviewers often make note of all the amenities this venue comes with. "This spot is amazing! Samantha was a communicative and responsive host. The studio is spacious and having a kitchen, stocked bathroom, dressing rooms, and a hallway of extra equipment makes it easy to load in and get going ASAP. The roof also has a ton of space and an amazing view."
6. Host your next shoot or event in this luxury penthouse in Williamsburg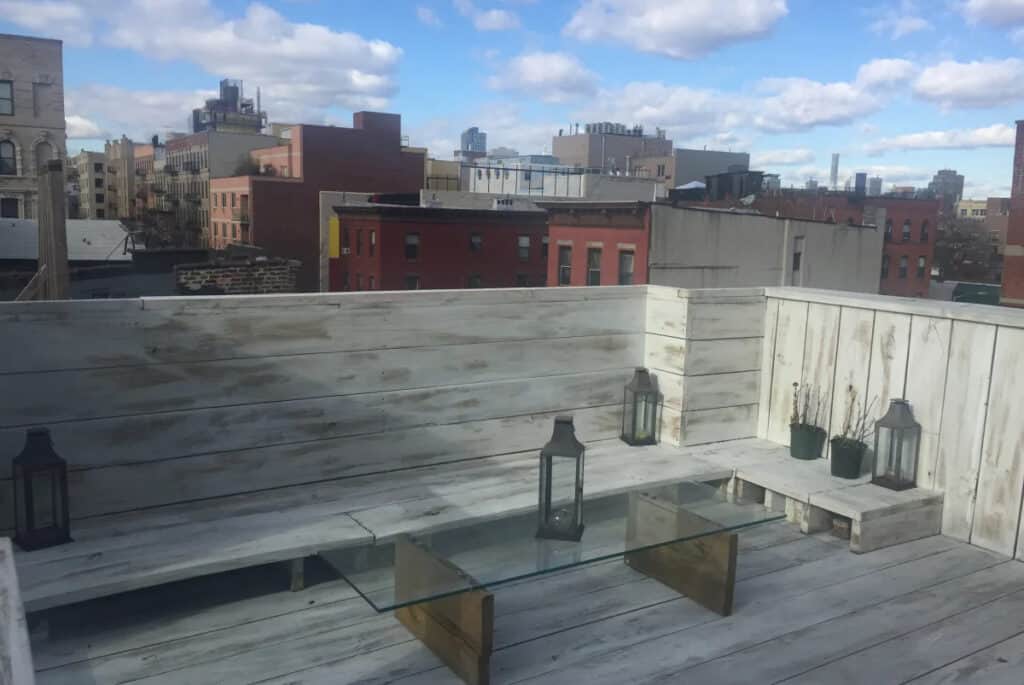 This hand-crafted bespoke penthouse is a great place for a team meeting, a baby shower, or a production. Minutes from express trains, the space has boho charm with modern amenities. And who doesn't love a classic wooden deck? The host prefers not to rent to wild parties, so make sure to read the listing before settling on your dream venue. Many hosts are happy to answer any questions and make occasional exceptions depending on the time of year and request. 
Among the penthouse's many rave reviews, this one stands out for its thoroughness. "First impressions are everything and my first impression of this space was instantly amazing before booking. However, when we arrived at the space I was blown away. It is breathtaking and so beautiful. Everything is thoughtfully put in place, the natural light is amazing. To top it off Danielle is amazing. Danielle was easy to communicate with and so accommodating. I would use this space again and would recommend it to everyone."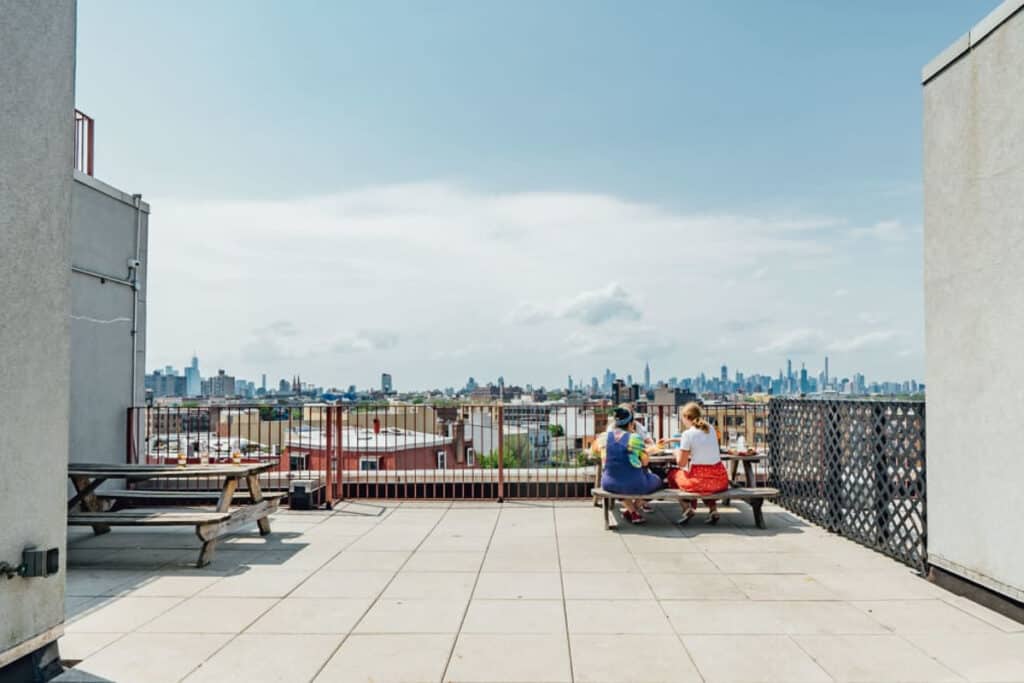 Looking for the best rooftops in Brooklyn that provide you with plenty of outdoor space and amazing Manhattan views? Then you need to see this Bushwick space that includes *two* outdoor decks, an upper and a lower, both with sensational views.
Included in your rental is 840 square feet of outdoor rooftops, complete with plenty of picnic bench seating and electrical outlets. It's an outdoor space that makes for the perfect wedding reception, birthday party, or production venue.
These Instagram picture ideas in NYC will help you discover amazing hidden gem spaces across the city. Check them out!