Starting to feel like you've exhausted all your San Diego date options? Or struggling to think of something totally unique and fun to do on your date night? Here are 12 creative date ideas in San Diego that your date is sure to love!
Get out of the house and enjoy date night like never before! For the most creative date ideas in San Diego, head to Peerspace. Peerspace is the largest online marketplace for event venues and offers a variety of spaces that would be ideal for your dream date night.
For example, how about renting this private outdoor getaway for a few hours with your special someone? You can relax in the lagoon-style pool, heat things up in the gorgeous outdoor hot tub, cook on the barbecue grill, and enjoy the sunset on the lounge chairs. And at only $50 per hour, it is one of the most affordable tropical retreats out there!
If you are looking for truly one-of-a-kind date ideas in San Diego, look no further than Annie's Canyon. This short hike (a 2.2-mile loop) comes complete with sandstone slot canyons, narrow walls, and maze-like pathways. The amazing, weaving slot canyon is a date idea in San Diego County that you and your date will surely be talking about for years to come.
3. Watch a performance at the Old Globe
For the theater lover, the best date ideas in San Diego are at the Old Globe! Modeled after Shakespeare's Old Globe in London, this gorgeous venue is home to renowned productions, both contemporary and classic. Annually The Globe presents nearly 600 performances on 3 spacious stages. Check out their upcoming programming on their website.
These awesome hidden gems in San Diego may also inspire your date night. Check them out!
4. Take movie night to the next level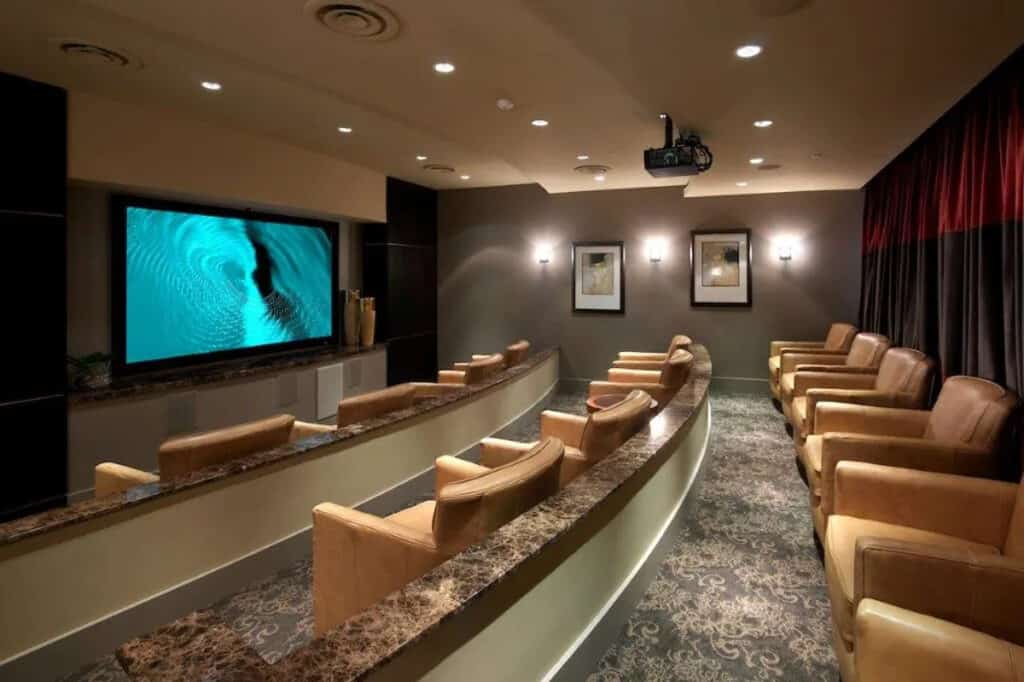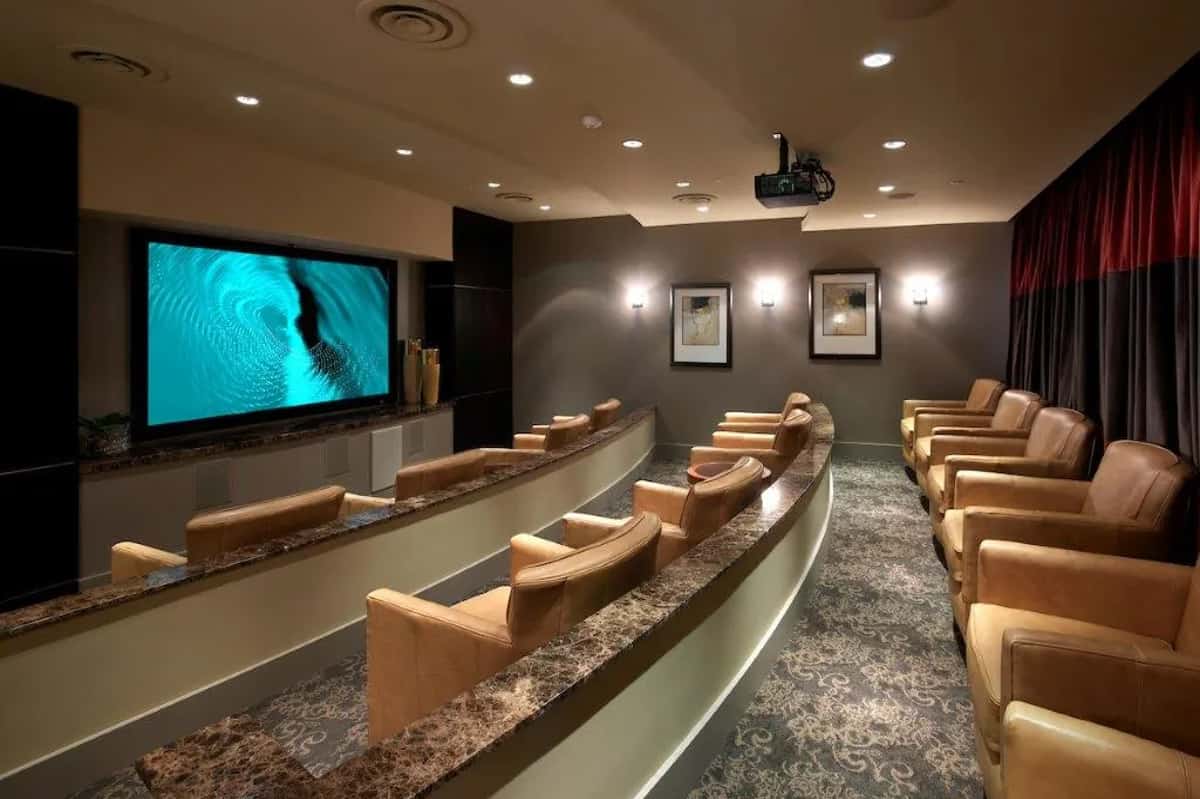 Enjoy the movie theater more than the actual theater? There's nothing wrong with that, just spice it up a little for a totally unique date idea in San Diego! Rather than watching a movie at home, or sitting in a crowded theater — rent a Peerspace like this and enjoy your own private movie theater for the night! This modern screen room in the East Village is a fully private block-out space, that allows food and beverage too!
"Absolutely amazing screening room. I had the most amazing experience would definitely recommend," said one Peerspace reviewer. Read the other reviews and see more photos of this venue on Peerspace.
Two of the best spots in San Diego to catch the sunset are Point Loma and Mt. Soledad. Point Loma also happens to be the landing place of the first European expedition that landed in California! Mt. Soledad is home to the National Veterans Memorial with the giant cross that's a well-known landmark in the city. Whichever spot you choose, you are sure to see some gorgeous sunset colors on date night!
6. Adventure through La Jolla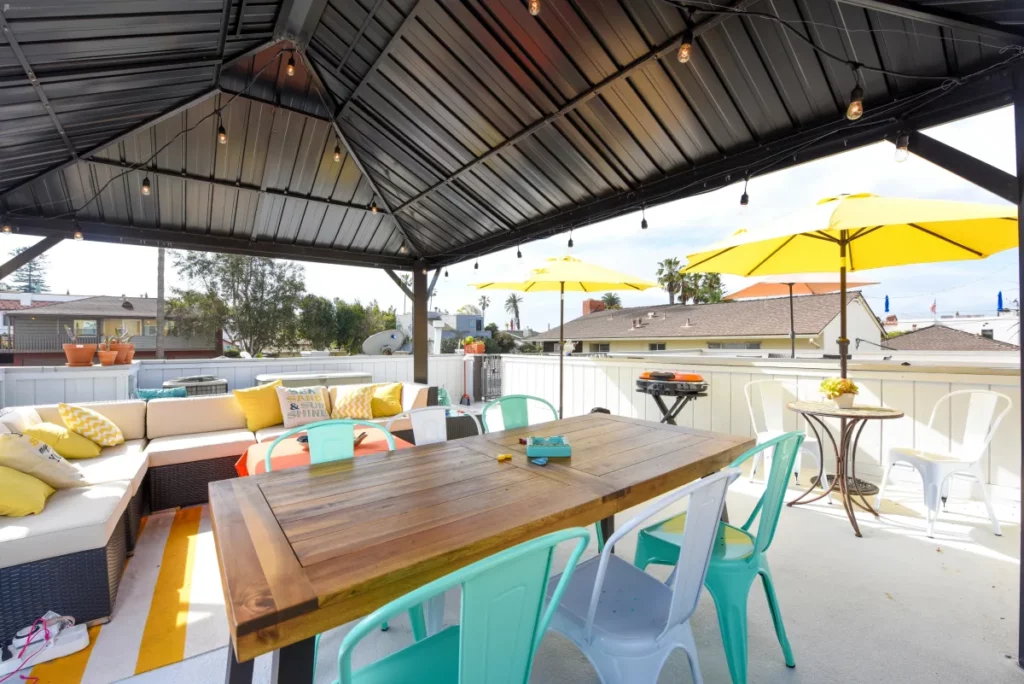 Don't start and end your date night in San Diego with the sunset — just make it one of the many amazing activities you have planned! Go snorkeling at La Jolla Beach, explore the cliffs and wildlife south of the beach, watch the sea lion's near the Children's Pool Beach, and then end the night by eating dinner on this gorgeous rooftop deck as the sun sets around you! This La Jolla-based Peerspace is the best spot to end the perfect date night in one of San Diego's most date-worthy communities.
Every spring, the fields in Carlsbad come to life with brilliant yellows, whites, pinks, oranges, and more. Welcome to the Carlsbad Flower Fields! If your partner loves receiving flowers, they'll fall head over heels for this date idea in San Diego County. However, if you missed the bloom in the Spring, you can always go to the Carlsbad Strawberry Company in the summer to harvest your own berries!
Looking for date ideas in San Diego where you and your date can get dressed up and let loose? Take a trip to the Gaslamp Quarter for some late-night bar hopping! The 16 walkable city blocks are home to endless nightclubs, bars, and live music options. This area is also home to some of the best restaurants in San Diego!
Every Saturday and Wednesday of the year, the Little Italy Mercato fills six blocks of West Date Street with fresh produce, snacks, treats, and more. Rather than aimlessly wandering the market, take your date to Little Italy with a purpose — preparing the best picnic imaginable! As you peruse the booths, pick out tasty treats for your picnic — and maybe even pick out a handmade picnic blanket to sit on. Then, head to a local park to try out all your scrumptious snacks!
These sick Instagram location ideas in San Diego may show you a whole new side of the city!
For the live music lover, there is no better date spot in San Diego than Humphrey's. Humphrey's not only offers world-class concerts, but you can also book concert packages that come with hotel stays and meals. See all the upcoming concerts and package options on the Humphrey's website.
Liberty Station used to be a Naval Training Center, however, now it's an all-in-one but for creativity and shopping! There are endless options for dining, learning, and exploring at the 361-acre property. For example, how about trying out pottery painting and candle making during your date?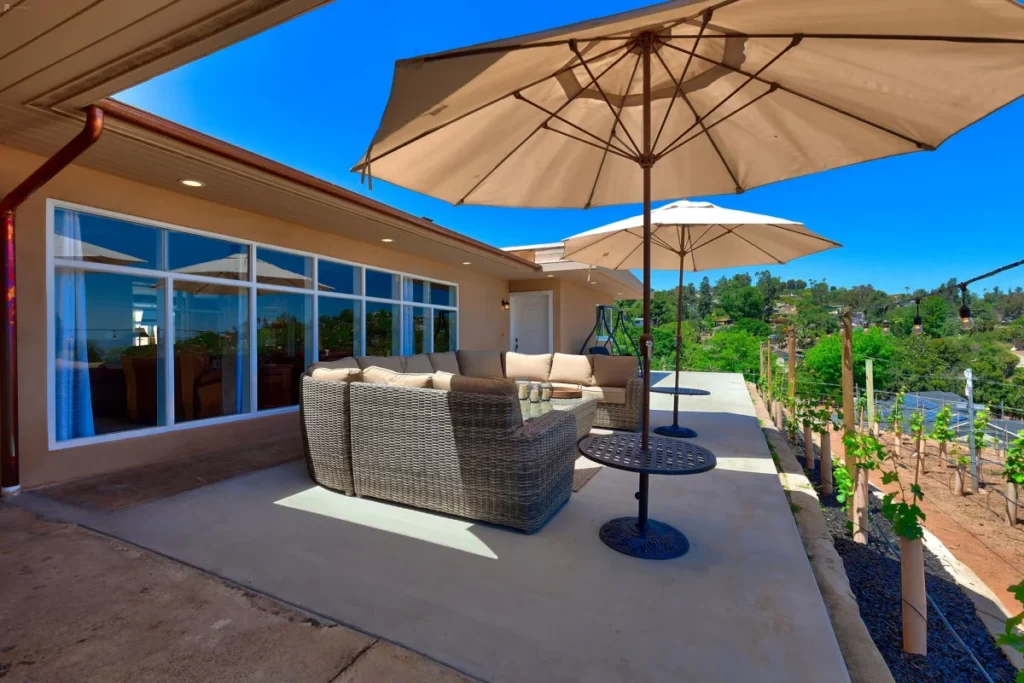 Can't decide which fabulous date idea in San Diego to try first? Try them all! Rent a Peerspace that has everything you want and more. For example, this Peerspace in El Cajon comes with a private vineyard, over 1,700 vines, indoor and outdoor foosball, an arcade with over 50 games, a fire pit, a hot tub, and so much more! You'll have so many date ideas, you'll have to come back multiple times to enjoy them all!