What better location to ring in the next year of your life with friends and loved ones than at a farm? If you're a fan of the rustic agricultural aesthetic and prioritize fresh air over expensive decor, keep reading for our list of 11 farm birthday party ideas that will help you begin planning every aspect – decor, venue, food and drink, and more!
1. Rent a real farm (with animals!) as your party venue
There are hundreds of farms across the United States available for rent via Peerspace, the largest online marketplace for event venues.
For instance, in Darnestown, MD (only 30 minutes from Washington, DC) there is this historic working farm with live animals that you can rent for $65 per hour. The hosts write of their venue, "You'll see our free-range chickens and wandering ducks as well as our horses and donkeys grazing in the pastures and perhaps even a barn cat or two. You can also participate in one of the many farm experiences we offer."
Or if you're closer to Houston, this farm venue with green open spaces in nearby Katy, TX is an awesome destination for a party of up to 70 guests. Known as the Ranch, they a private pool rental available as well as farm animals like cows, longhorns, donkeys, and more. There's no shortage of entertainment here, especially for kids' parties!
2. Or rent a farmhouse-style home for your party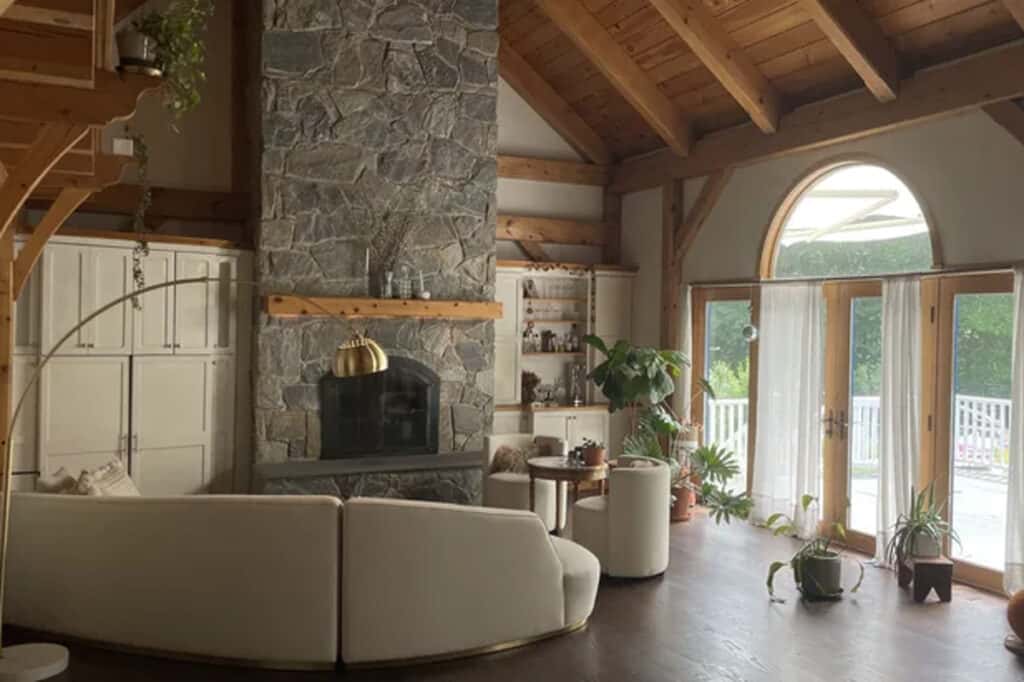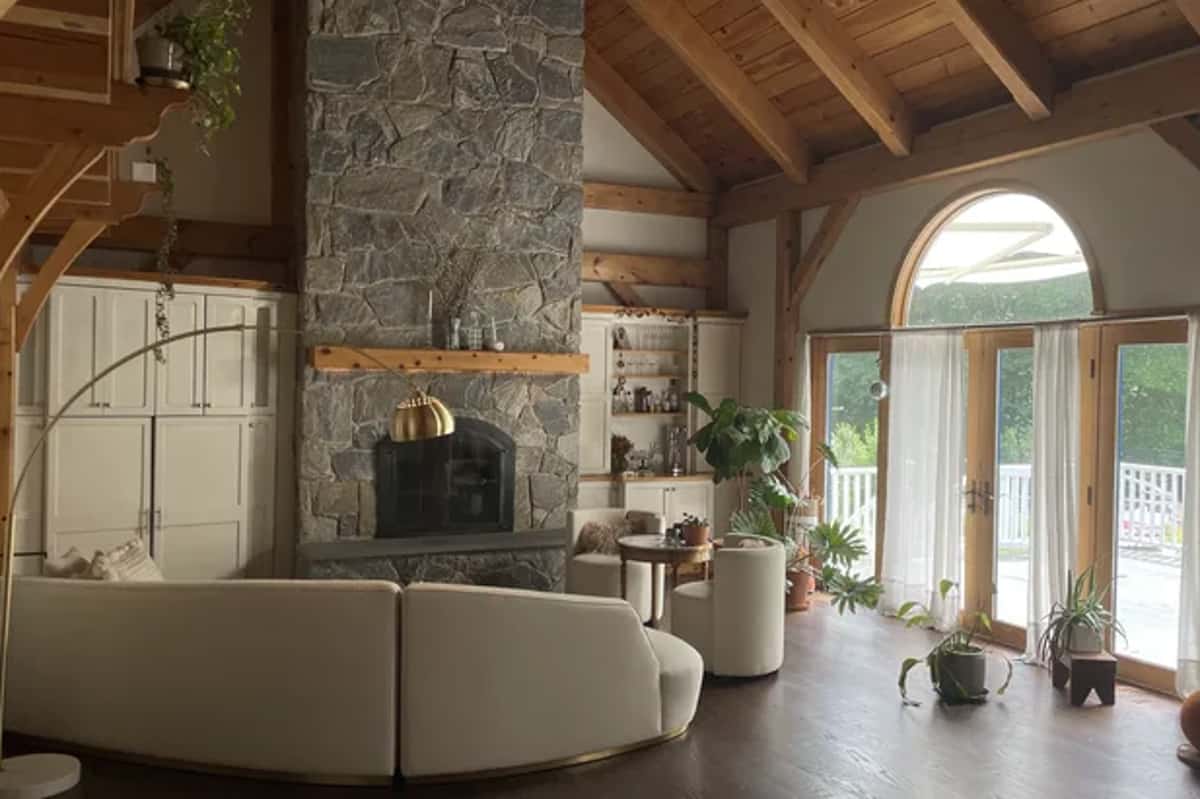 Perhaps you're looking for farm birthday party ideas because you like the rustic aesthetic of a farm but would prefer not to have roosters crowing in the background of your party. In that case, renting a farmhouse through Peerspace as your venue is the ideal alternative that isn't quite as rustic as a real farm.
Take, for example, this farmhouse on a three-acre apple orchard in Fennville, MI. Renovated as recently as 2017, the century-old home has been featured in well-known publications like Country Living, Cottages & Bungalows, and Houzz.
For fans of the Scandinavian design aesthetic, there's also this Swedish farmhouse-style space in Norwalk, VA, which comes with a large backyard, a swimming pool and hot tub, a fireplace, and lots more features that help to create the perfect ambiance.
3. Invest in outdoor lighting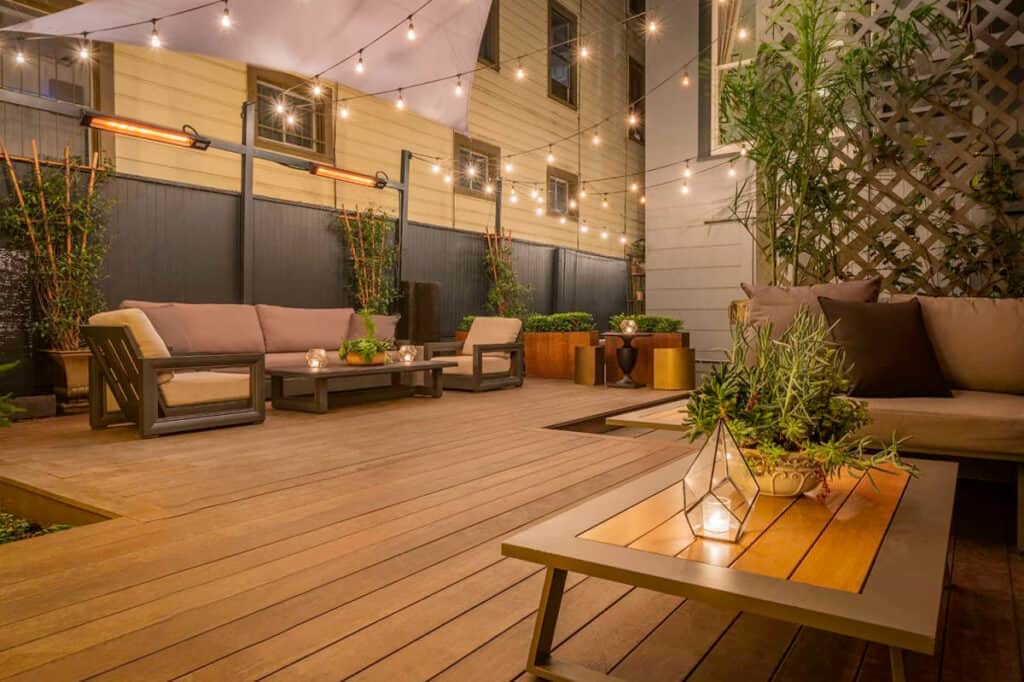 Prioritizing outdoor lighting not only means your party can continue into the evening, but it's also a way to exercise significantly more control over the ambiance of your gathering. A string of outdoor cafe lights (like these ones from PartyLights.com) will cast a warm glow over your party, while also making it possible for you and your guests to see one another once the sun begins to set.
Happen to be a summer baby? Then you need to see our summer birthday party ideas next!
4. Consider putting up tents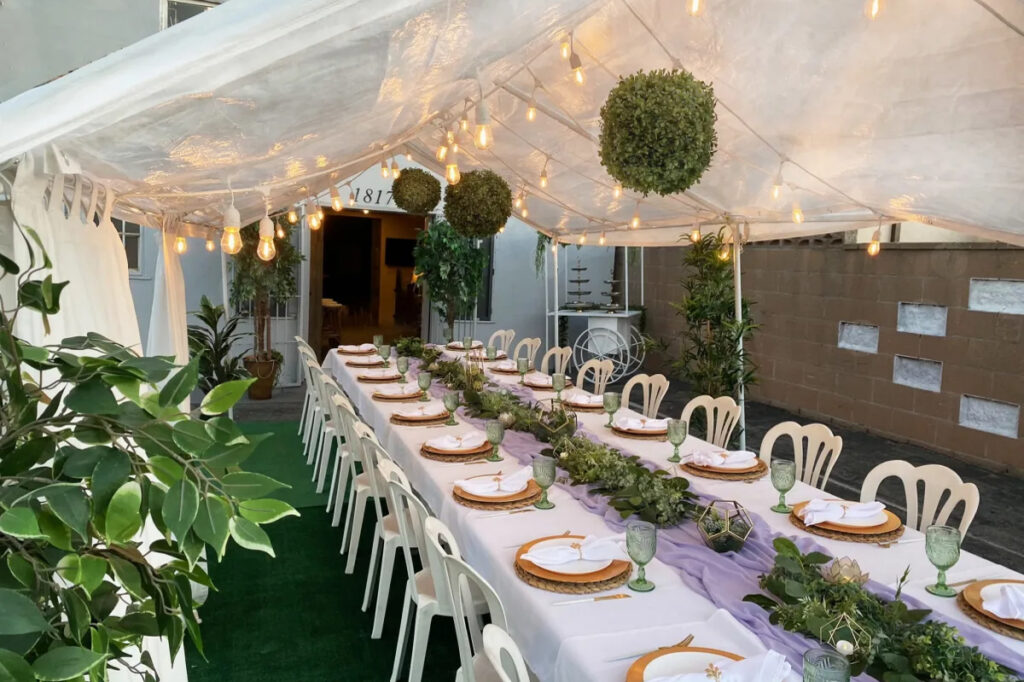 One of our top farm birthday party ideas is to use tents as your source of shelter, assuming you're having at least part of the festivities outside. There's almost certainly at least one event tent rental company in your area, so reach out to them and see what you can expect to pay. Tents are a cost-effective and perfectly rustic choice for a party.
5. Pick a particular animal to be the main theme of your party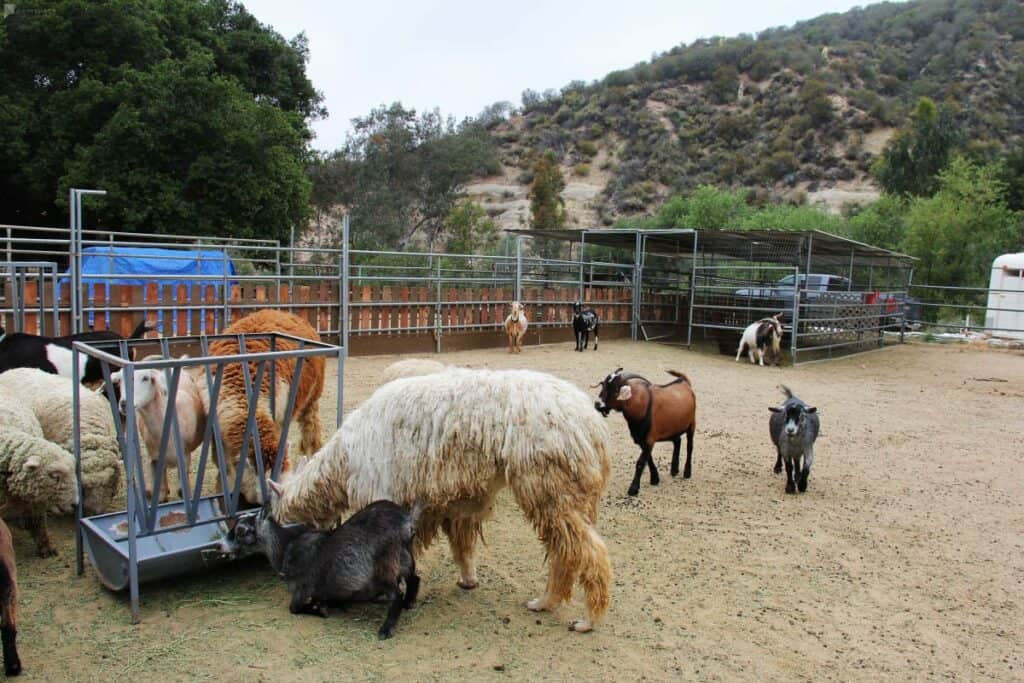 For a more cohesive color scheme and a more focused party theme, consider choosing one farm animal as the theme of your party, rather than "farms" in general. You could choose cows and have lots of cow-themed decor in black and white cow print, or pigs and incorporate plenty of pink and pig-shaped decor – whichever animal you prefer!
6. Decorate with wildflowers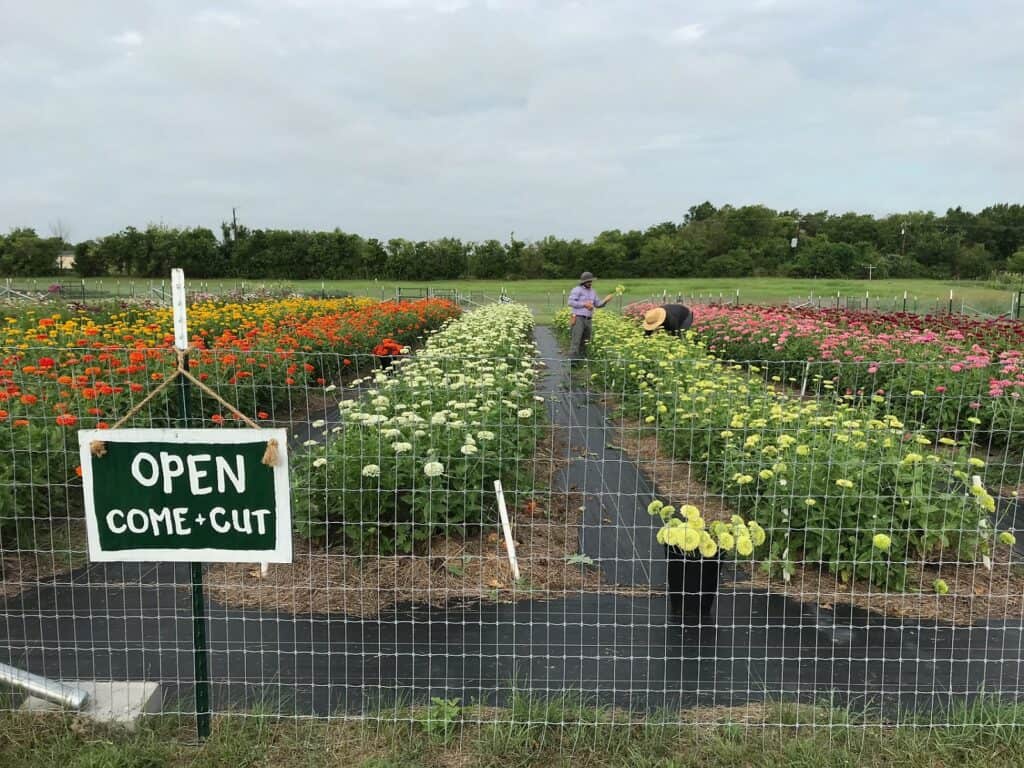 Whether they're dried wildflowers on your party invitations, bouquets of wildflowers as part of your table centerpieces, or – better yet – having your party somewhere with an actual field of wildflowers, decorating with wildflowers is one of our favorite farm birthday party ideas.
7. Incorporate a petting zoo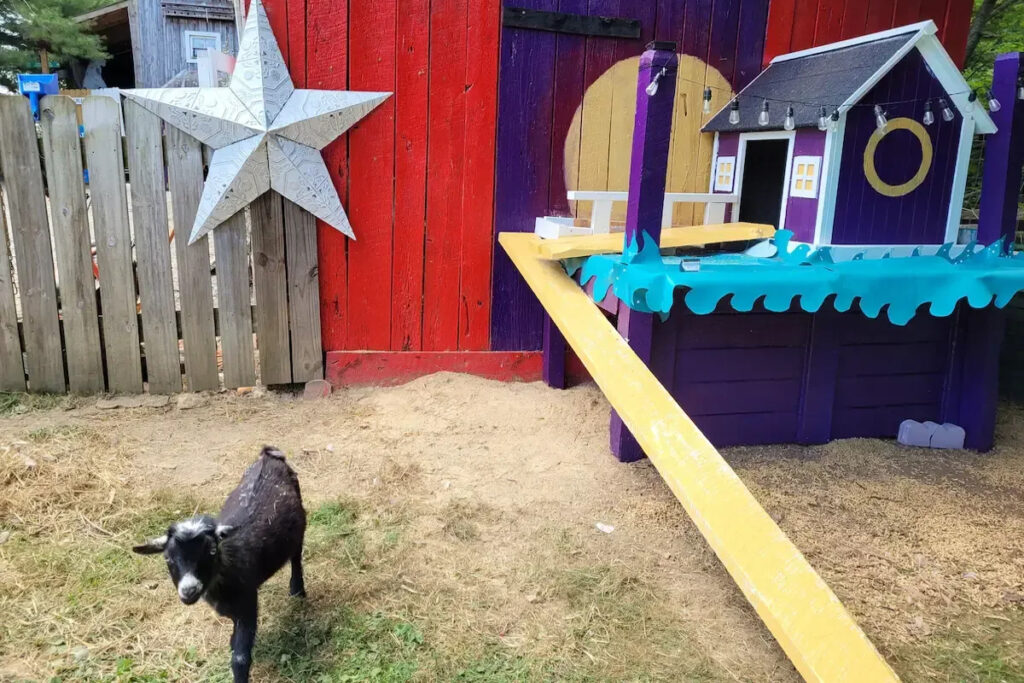 We'd highly recommend a petting zoo for a kids' farm birthday party, but even adults are likely to enjoy this activity. For an all-in-one experience, you can even rent a venue that is a petting zoo, like this farm in Laurel Springs, NC. Their menagerie includes alpacas, miniature donkeys, baby goats, a cow, dogs, and chickens. And in Timmonsville, SC, there's this horse and hobby farm with a petting zoo consisting of alpacas, sheep, goats, chickens, mini donkeys, cats, and horses. Animal-loving kids will be thrilled to have their party at either of these locations!
8. Embrace earth tones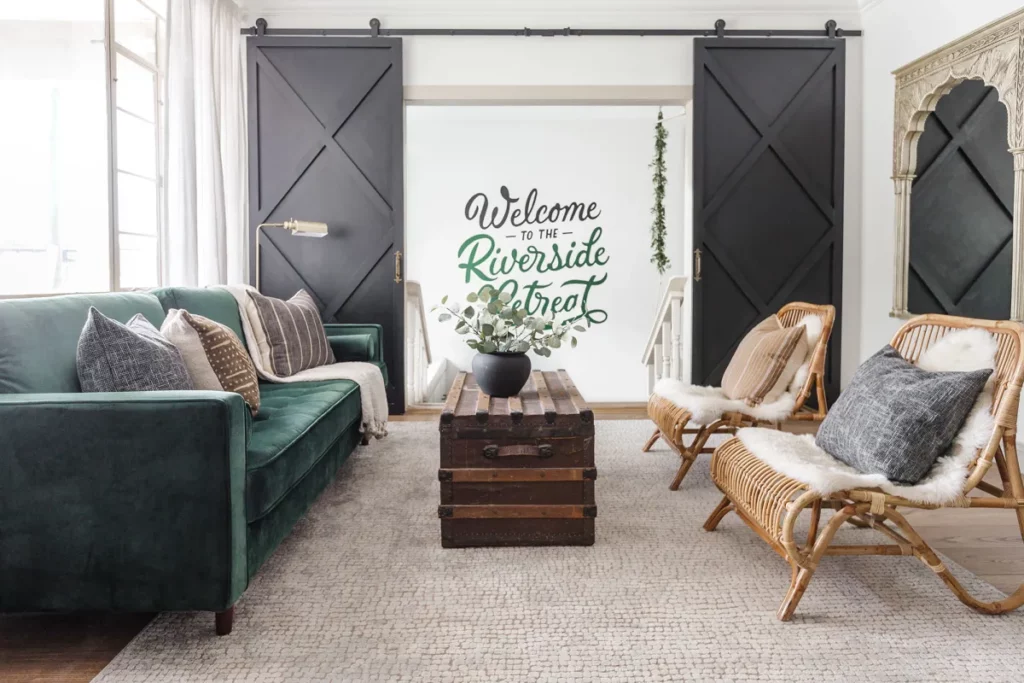 Choosing a color scheme for your party, but unsure what would work best? Earth tones are always a classic, rustic option, and they certainly won't clash with the backdrop of a farm. You can also include some pops of brighter colors for contrast, but we'd suggest doing so sparingly, and ideally using natural decor items (see our next list item!).
Farm partying outside? Then you need to see our unique outdoor party decoration ideas!
9. Hang a sweet "Happy Birthday" banner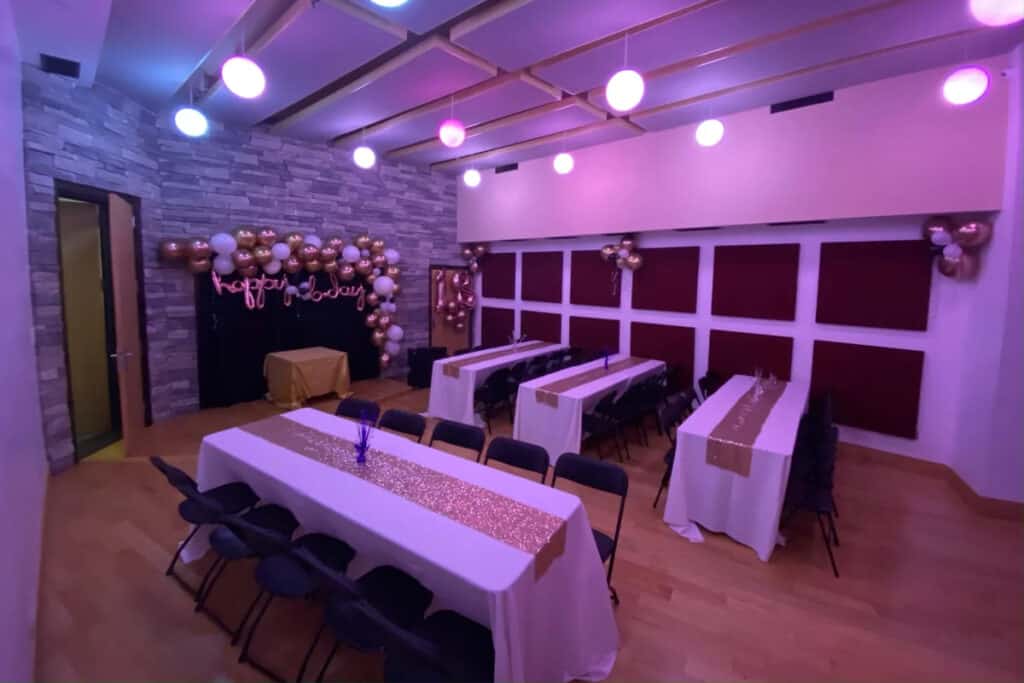 Banners are another affordable bit of decor that can help make your party feel that much more festive. For a kid's party, we love this custom birthday banner with a horse, pig, cow, and rooster! Or for a slightly older kid, we'd recommend this printable banner featuring celebratory barnyard animals.
10. Give out farm-themed party favors
Kids will love this farmhouse/farm animal-themed Pop-It fidget toy (trust us – these kinds of toys are really popular at the moment). Or for an adult's party, you can give out items created with ingredients from local farm(s), like home-baked pastries with local fruit or beeswax candles made with wax from local hives.
11. Create a focal point with an adorable, farm-y balloon arch
The combination of cute and trendy cow print, white, pink, and peach-colored balloons makes this balloon garland kit from Etsy one of our favorites, but there are lots of different options out there to choose from, in a variety of sizes and color schemes. Either way, it's hard to imagine a more fitting piece of decor for a simultaneously girly and rustic farm birthday party.