Need lingerie party ideas to pamper your bestie? We've got you!
Before your favorite bride-to-be walks down the aisle, you'll need an opportunity to pamper her with a party. And what better way than her very own lingerie party? 
If you've never heard of it before, at a lingerie party, you'll shower the bride-to-be with fun lingerie she can enjoy during her honeymoon and married life. It's like a bridal shower or a bachelorette party — but a little more risque. And a lot more fun for any soon-to-be bride who loves frilly, lacy things!
To help you throw an unforgettable lingerie event, here are 13 fun lingerie party ideas the whole group can enjoy!
1. Find a venue  
First things first: if you want to throw an epic party, you need an unforgettable venue. After all, who wants to unwrap gorgeous lingerie in a frumpy space? 
You can spruce up your living room with decorations, or you could head out somewhere that's already pre-decorated for you, like a Peerspace venue. 
With Peerspace, you can find and rent gorgeous party venues by the hour in metros all across the United States, Canada, and even the UK. You can rent gorgeous houses, airy lofts, sultry lounges, or whatever else fits the vibe of your event. Just search your metro and your preferred party dates, then pick out your favorite candidates. It's like swiping cute guys on Tinder, but with less social pressure! 
2. Send cute invites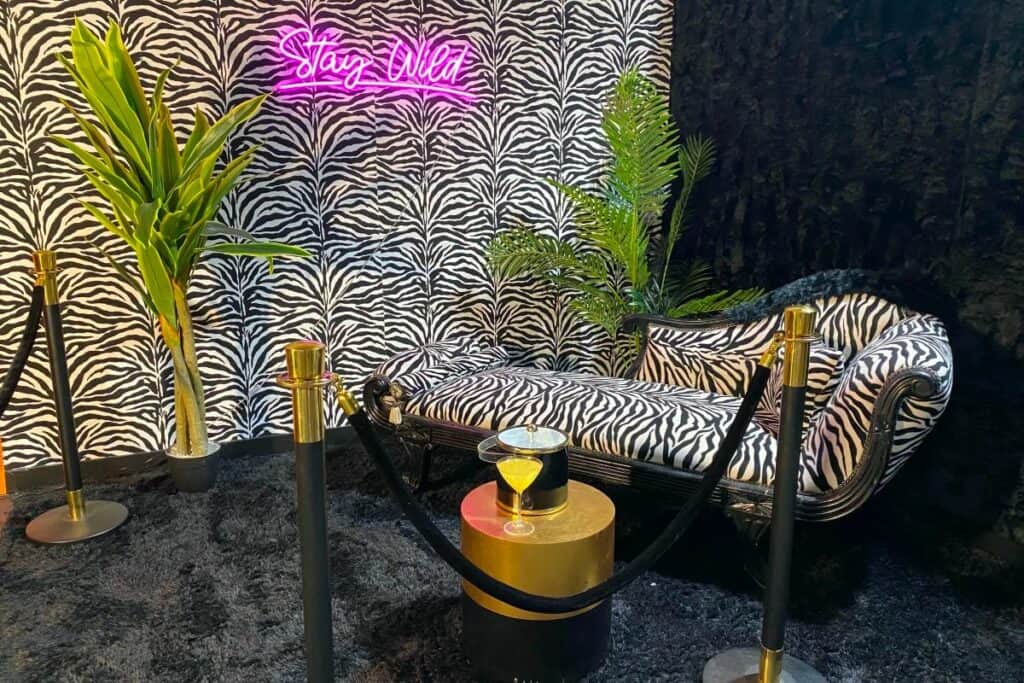 You could always just make a Facebook event and call it a day, sure. But where's the fun in that? Give your guests a treat before they arrive by getting the word out with customized lingerie party invitations. 
Places you can find customizable invitation templates include: 
Pick out your favorite, customize it with your party info, then mail them online or in-person to send out the metaphorical bat signal. 
3. Curate a snack menu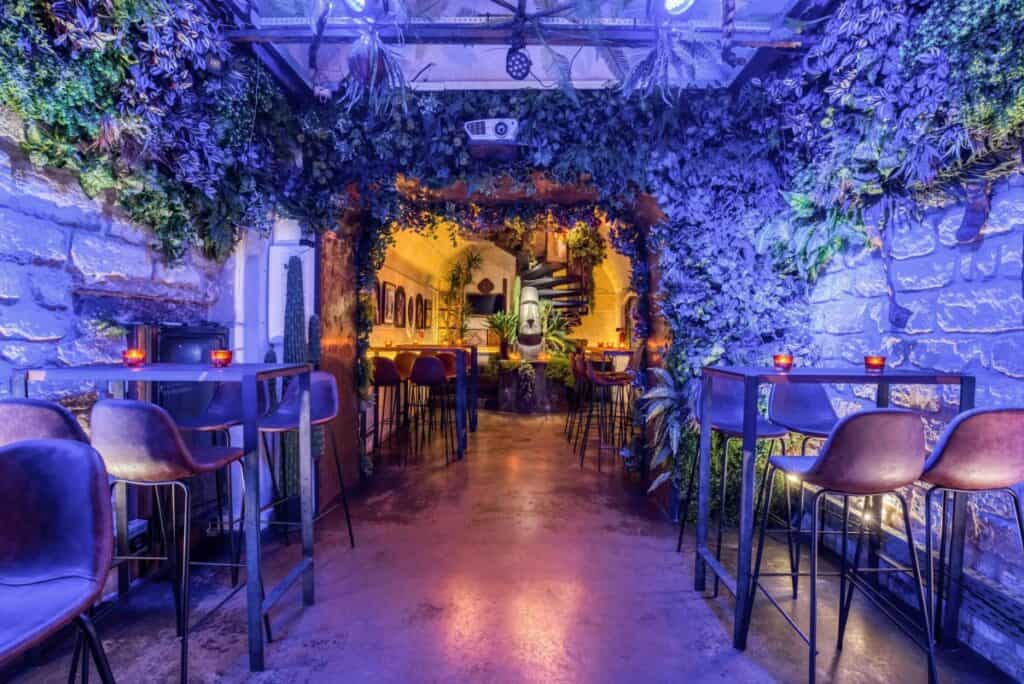 You'll need something to snack on while embarrassing your favorite bride-to-be. And party foods you can nibble are ideal for enjoying during the action without interruption. 
Snack ideas for your lingerie party include: 
A charcuterie board: Fill up an adorable board full of meat, cheese, and crackers for easy snacking — or vegan alternatives if you'd rather avoid animal products.  
A veggie-filled snack board: Grab some veggies and your favorite dip for a healthy treat you can nibble while mingling. 
Chocolate-covered strawberries: The perfect combo of decadent and sweet, ideal for snacking with your favorite girlfriends. 
Our gorgeous bridal photoshoot ideas can enhance your bridal lingerie party. Check them out!
4. Decorate lingerie cookies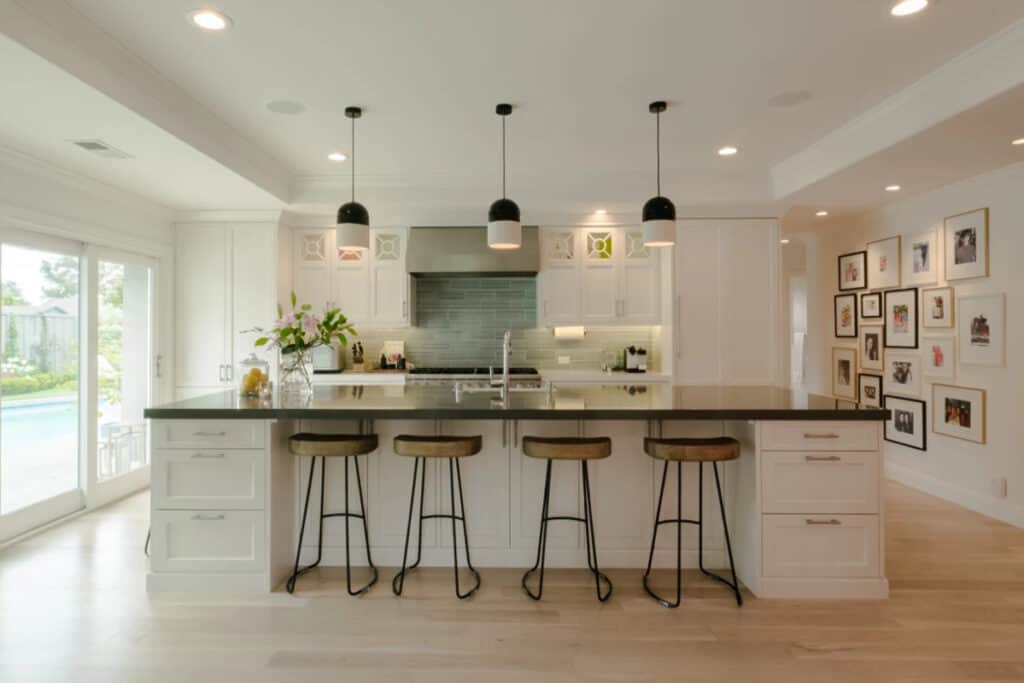 If you'd rather infuse the theme more directly into your party food, here's a lingerie party idea just for you!
Grab some bra and panty-shaped cookie cutters (yes, those actually exist), then break out the cookie frosting and decorate some lingerie cookies. To transform it into a competition, try challenging your guests to create a unique design at the party. 
The bride-to-be can select the winner. Except, you're all winners here because you get to eat cookies! And you could make this party idea even sweeter by hosting it at a Peerspace home with a gourmet kitchen. 
5. Grab drinks at a bar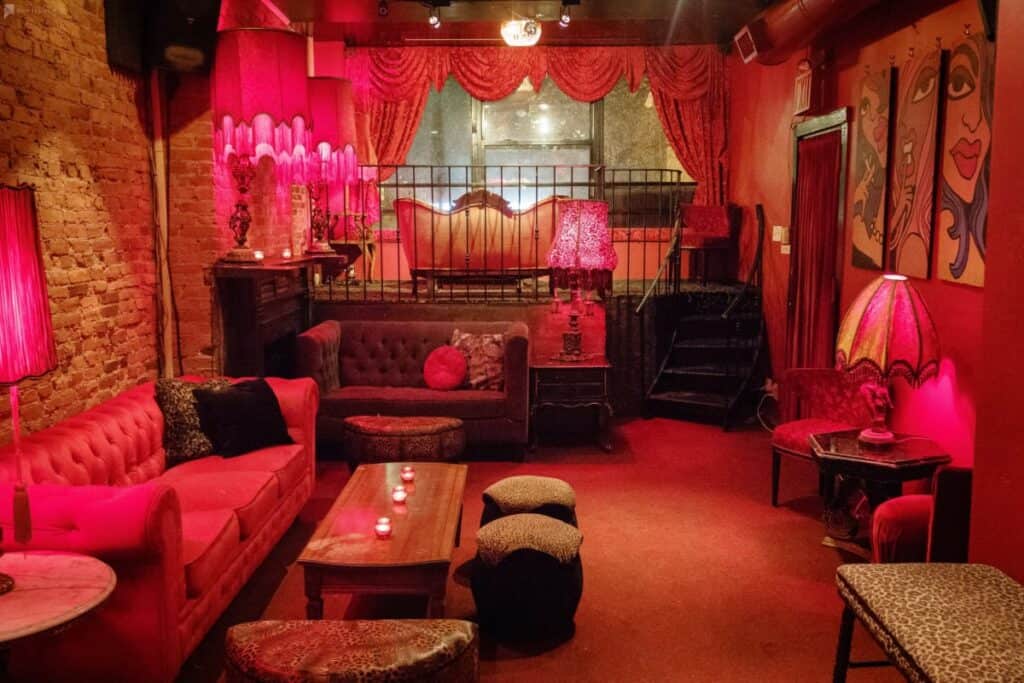 Don't forget the drinks, either! Try choosing a specialty cocktail for the night, like the bride's favorite drink. If you want the perfect space for serving your cocktails, scout out a Peerspace bar or lounge to set the scene, like this sultry bordello-style space in New York. 
6. Have brunch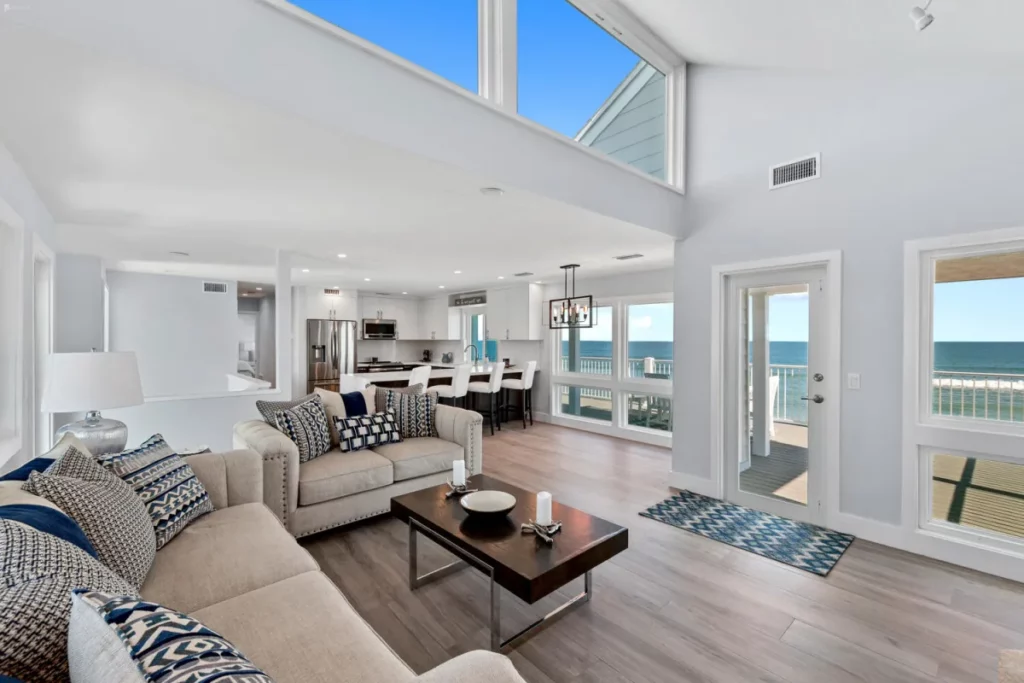 Bridal shower brunches are all the rage right now. So why not take a queue there and combine your lingerie party with brunch? Your bride-to-be can unwrap her new goodies while sipping mimosas and nibbling mini quiches. Sounds like a recipe for a good time to us! 
7. Make gift unwrapping into a guessing game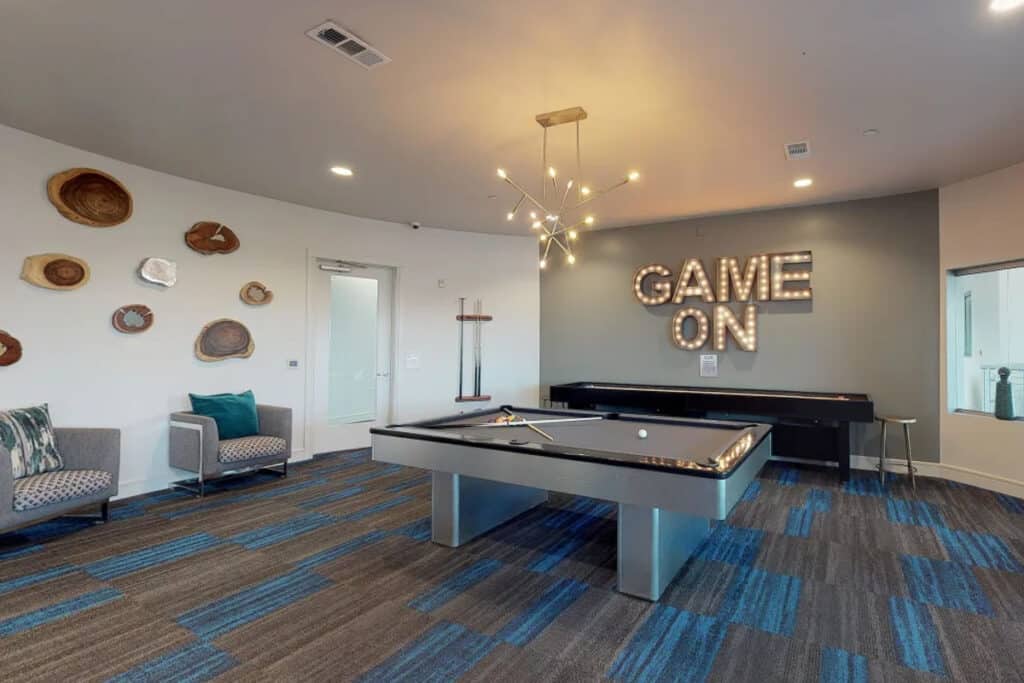 You can gamify your gifts with this unique lingerie party idea! 
Ask your guests not to write their names on the gifts they bring beforehand. Then, when the bride-to-be unwraps each new item, she'll have to guess who brought it. Which of your guests has the most outrageous taste? Only one way to find out!
8. Create a registry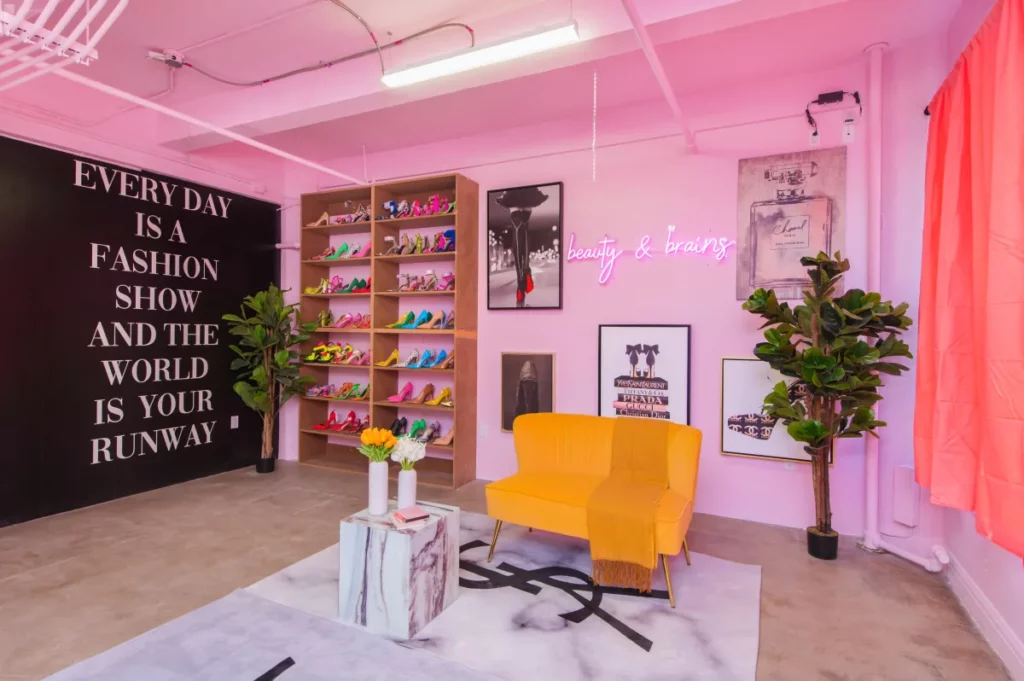 Of course, everyone has their own taste regarding their unmentionables. If the bride-to-be is particular about her wardrobe, have her create a gift registry of her favorite styles. She can use a site like myregistry.com to pick out her wishlist, so you and the other guests can make her lingerie dreams come true. But of course, it wouldn't be out of the question to throw in a surprise gift or two. 
9. Toilet paper game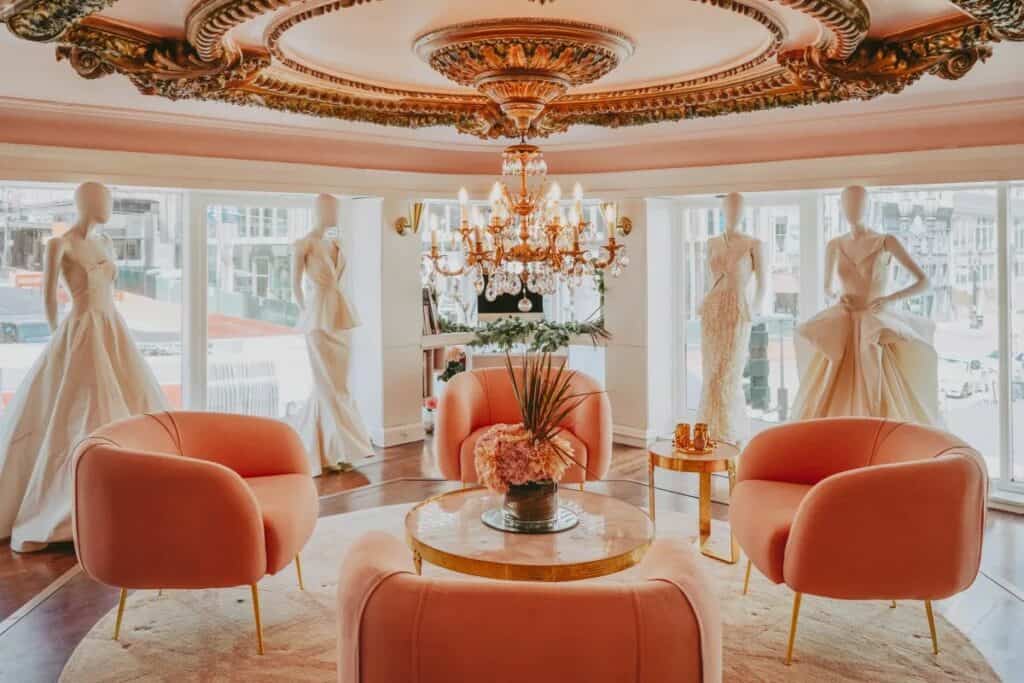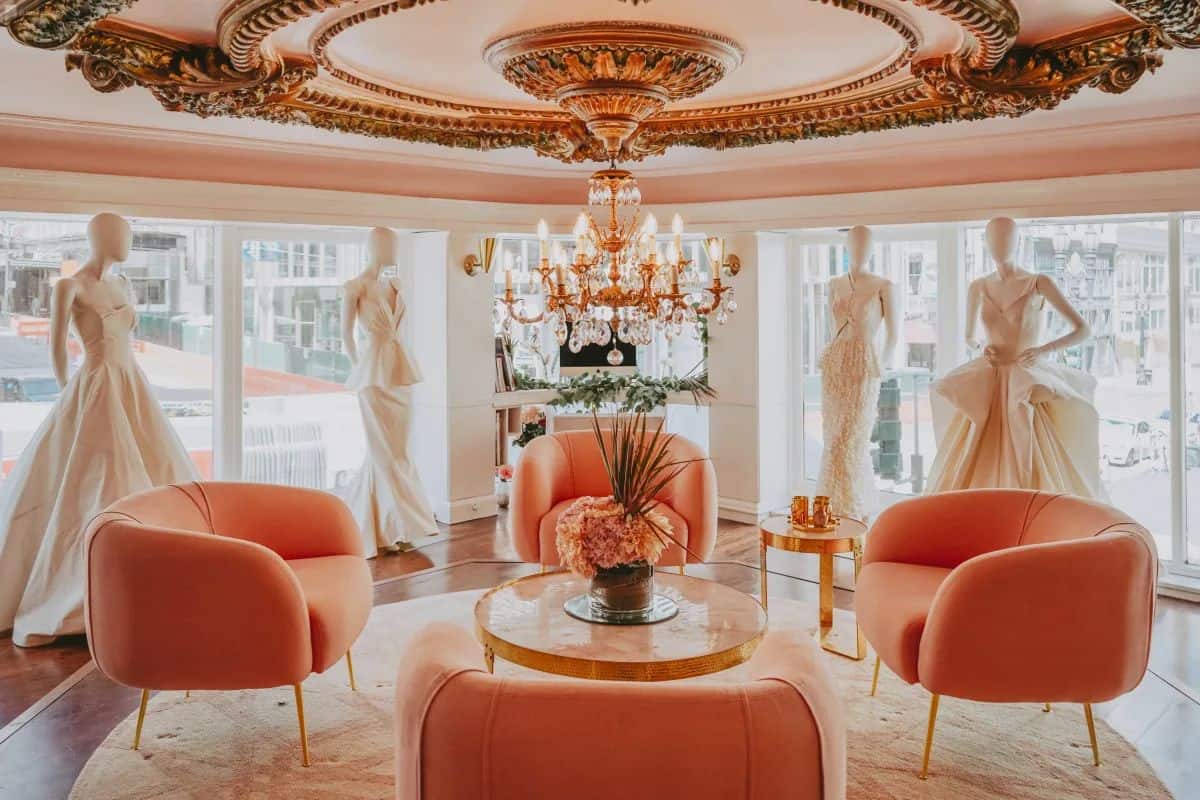 Looking for another unique way to bring competition to your lingerie party idea? 
Give all your guests a toilet paper roll, then challenge them to create a mockup of a lingerie ensemble on a mannequin form. The bride-to-be can pick her favorite and award a special prize, like a gift card.
Working with a budget? Don't sweat it, simply utilize our cheap yet fabulous bachelorette party ideas!
10. Transform it into a pool party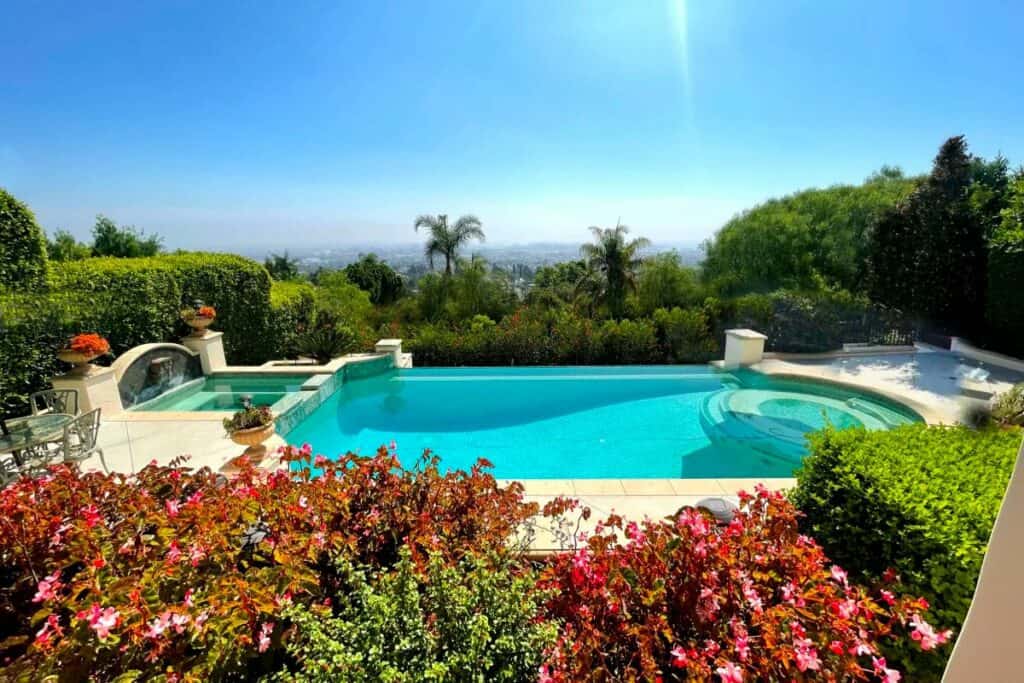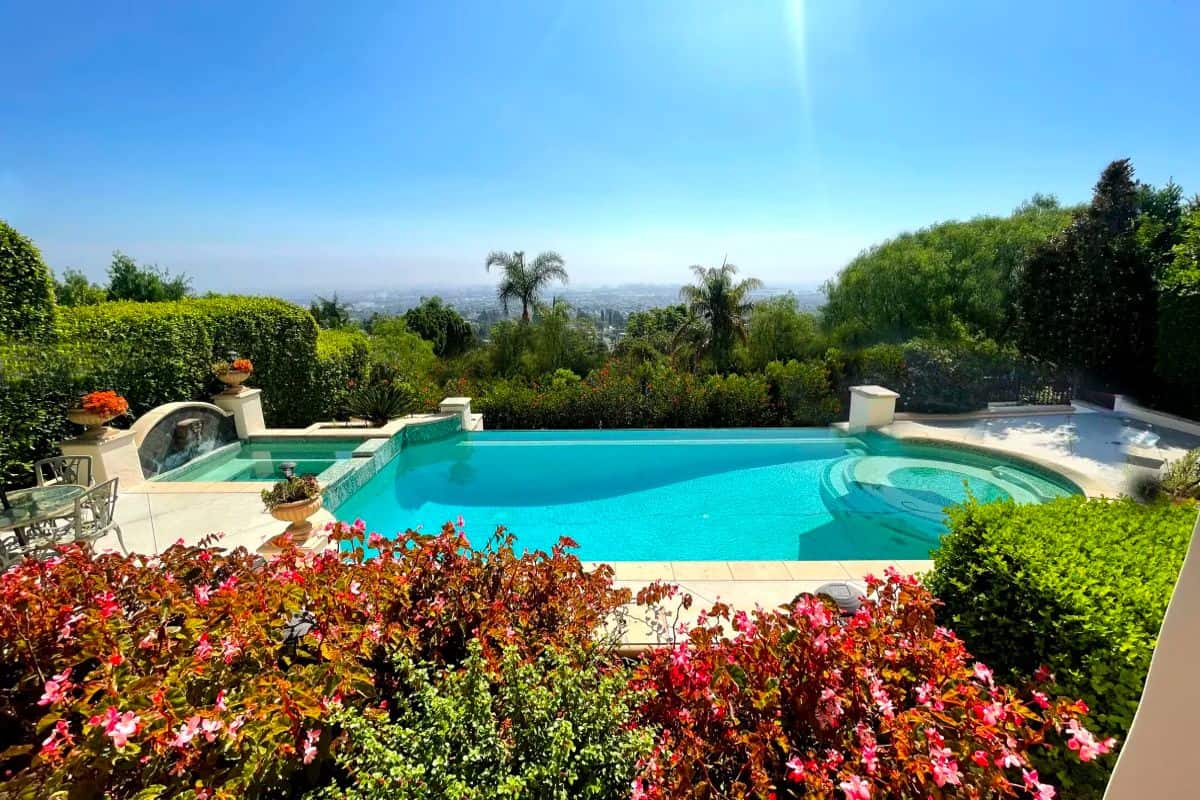 Is your bride-to-be planning a summer honeymoon? Try transforming your lingerie party into a hybrid swimwear party, too! 
Instead of lingerie, guests could bring the bride new swimsuits she can enjoy on her vacation — and she can even break them in if you host your party at a Peerspace pool, like this luxurious backyard oasis in Palos Verdes, CA. 
11. Combine it with a spa day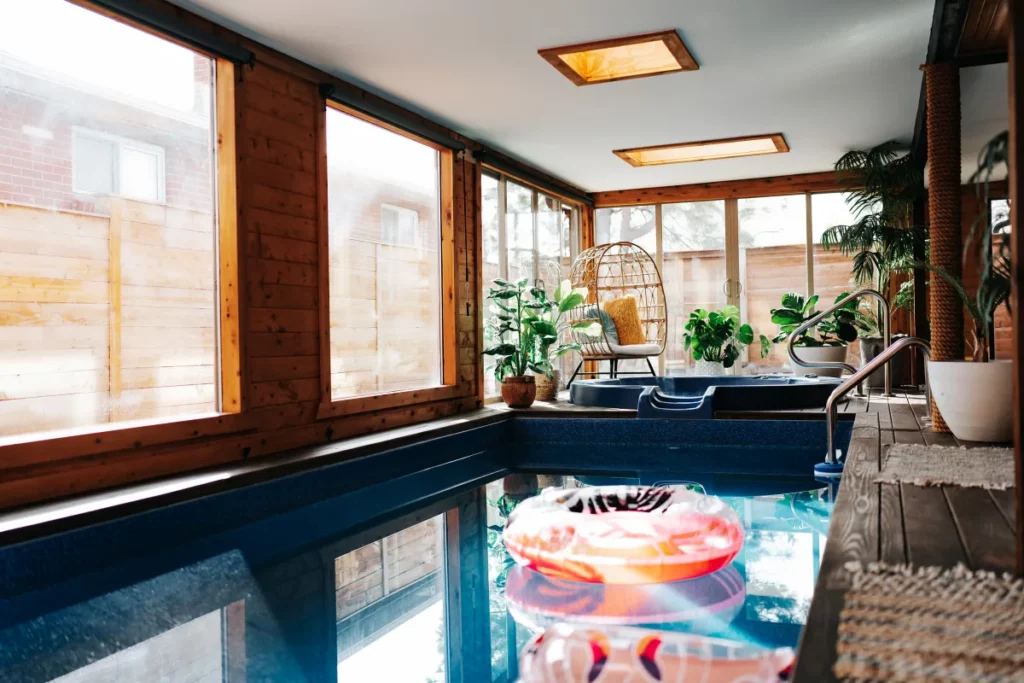 The point of a lingerie party is to spoil your bride-to-be. So, why not up the pamper factor by combining it with an at-home spa day? 
You could give each-other mani-pedis, soak your feet in mud baths, try on hydrating face masks, or just chill out in lounge chairs and enjoy each other's company. You could even try hosting at a Peerspace spa to up the luxe factor, making this a truly unique lingerie party idea. 
12. Don't forget the party favors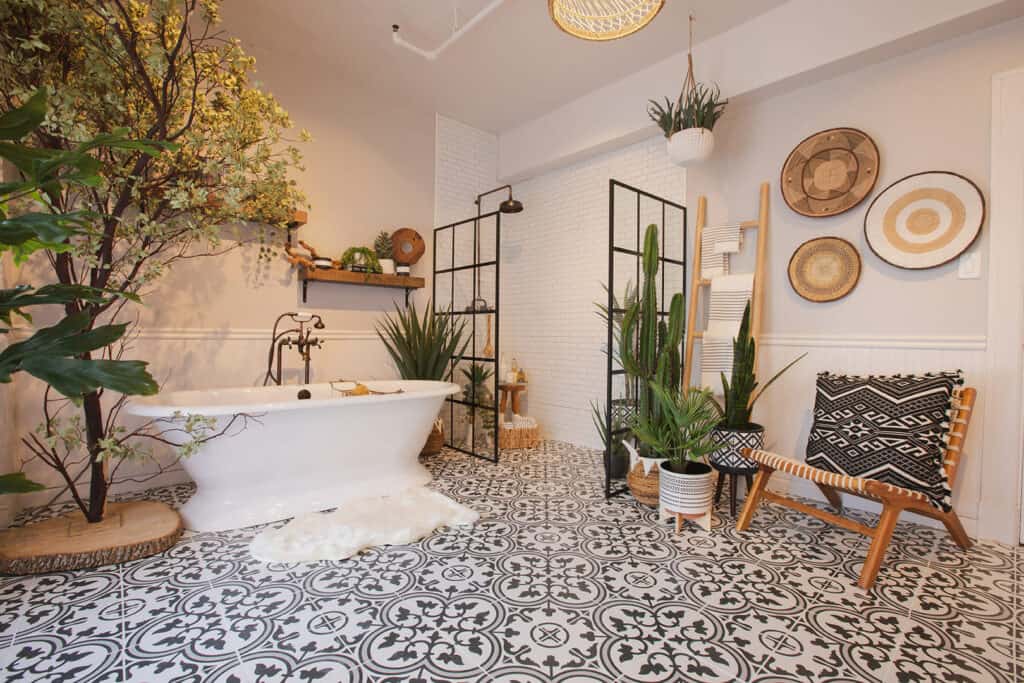 Once you're all sufficiently partied out, it's time to send your guests on their way with some party favors. 
Party favors you could use to stock a lingerie party goodie bag include: 
More lingerie cookies: Make and decorate a batch of cookies before the party, then pass them out in the goodie bags. Your guests can nibble on them later.
A "hangover kit": Stock a "hangover kit," with items like ibuprofen or Emergen-C that might help if someone partied a little too hard. And if not, your guests can always put these items to good use another time!
Lingerie accessories: Try grabbing some small items that your guests can use to upgrade their own lingerie drawer, like bra strap converters or band adapters. They're useful and practical items your guests can use anytime — and a fun way to bring the party home!